Prophet Velen: This is all that remains.
(Glancing down as the faintly glowing energy swirls in the palm of his hand.)
One final gift of the Light.
For one to wield such power… We must ensure this does not fall into the hands of our enemies.
Take this, champion. It is time to truly fight with the power of the Light watching over you.
Objectives
Deliver the Essence of Light to the Netherlight Crucible.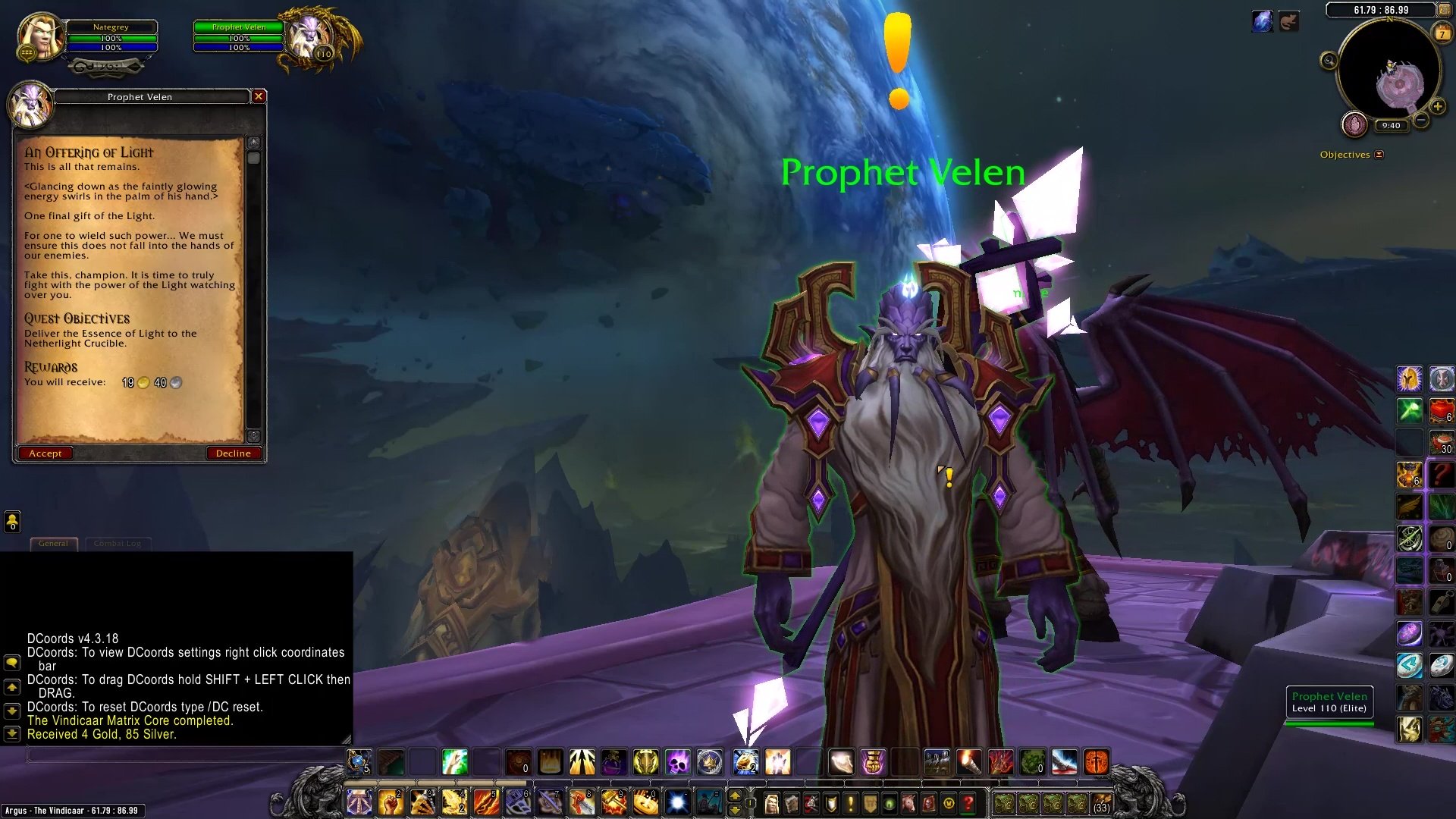 Progress
Prophet Velen: Though her form has shattered, her Light has not left us. Not yet. Her Light can not be allowed to fall into darkness. We must safeguard what we can within the crucible.
Note: Walk downstairs to the south of the Vindicaar. Click the Netherlight Crucible — three yards to the right from Artificer Shela'na.
Netherlight Crucible infused with the Essence of Light: 1/1
Objective Complete.
Completion
Prophet Velen: The darkness grows, yet the power of the Light guides our path.
An Offering of Light
Argus Zones