High Exarch Turalyon: Where the Legion is concerned, violence is always the answer.
(Turalyon hefts his blade with a grim expression.)
They are between us and Velen. Nothing will stop them from finding him unless we act. Now is not the time to hold back.
Together we will sow chaos among their ranks.
Objectives
Disrupt the Legion forces in Arinor Gardens.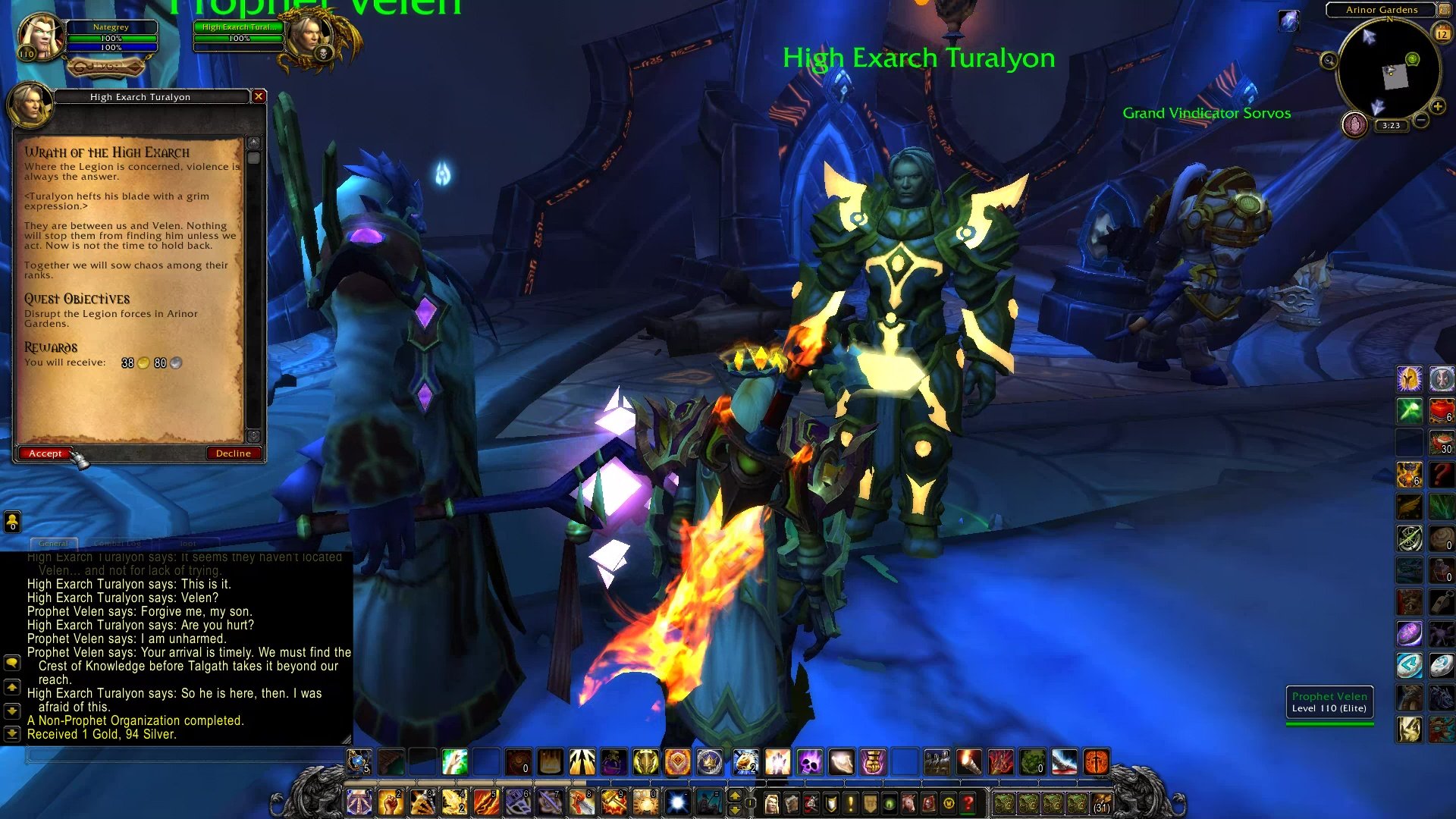 Progress
Location: Arinor Gardens (Mac'Aree)
High Exarch Turalyon: Lothraxion is in charge if we don't come back. Stay sharp, Fareeya. We will do our best.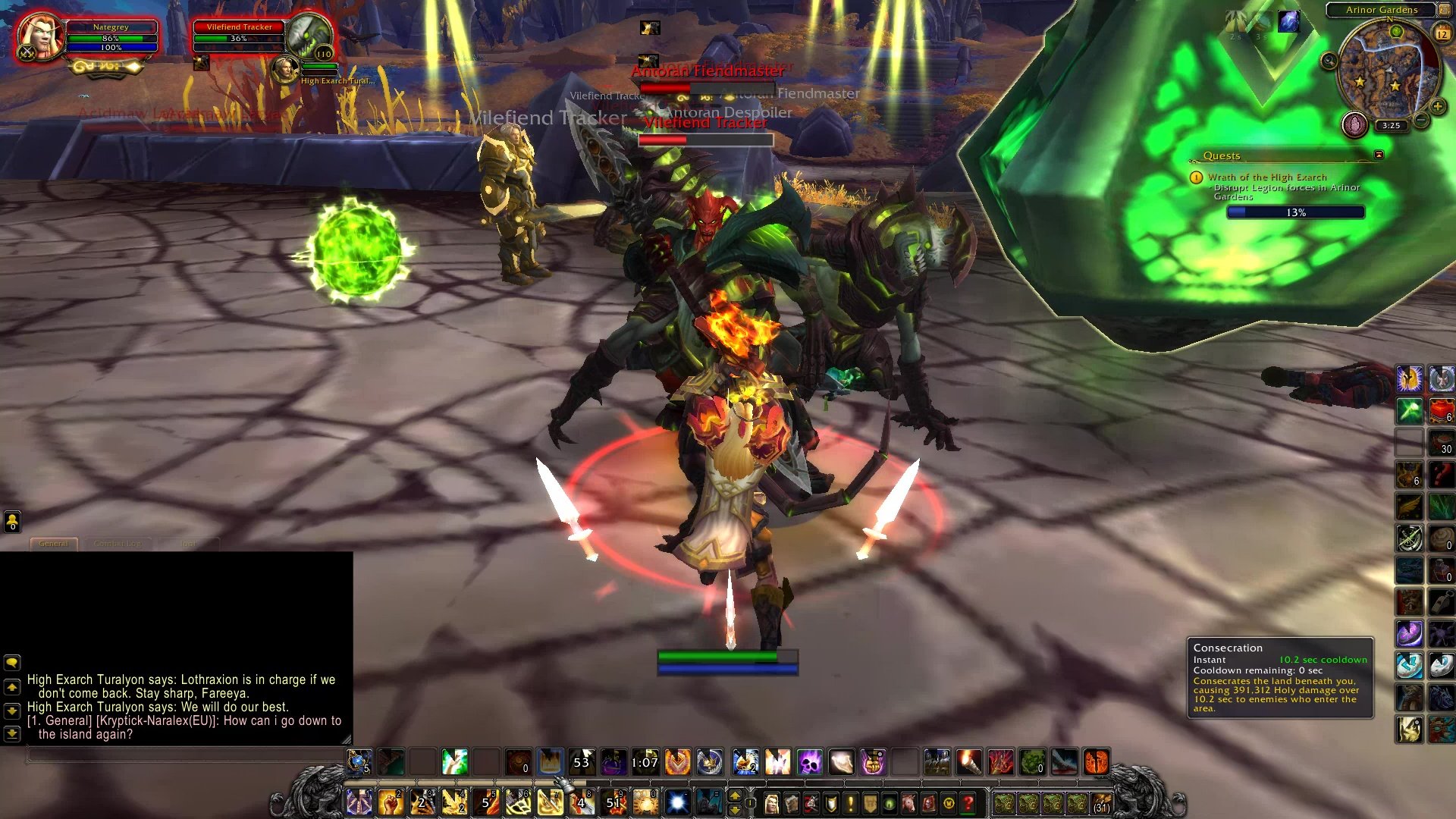 Note: Overseer Y'Selva is yelling stuff from afar. She is a rare elite that patrols the Arinor Gardens. She is optional. Also, Antorus is the new Raid dungeon.
High Exarch Turalyon: I am the Light's blade!
Overseer Y'Selva: Mark my words! Velen must not escape!
High Exarch Turalyon: The Light strikes you down!
Overseer Y'Selva: The eyes of Antorus are upon you. Find the Prophet or suffer the consequences!
Completion
High Exarch Turalyon: If I have learned anything about the Legion, it is that we have no other option but to fight back.
It was a pleasure to have you at my side.
Wrath of the High Exarch
Argus Zones