Talgath's words carry more gravity than I think he knew. In an attempt to hurt me one final time, he has given us the answer.
The Crest of Knowledge is hidden away in the Seat of the Triumvirate, and it is not unguarded.
If my suspicions are correct, we may be facing a greater threat than any of us dared imagine.
A dark naaru.
Let us return to the Vindicaar. We will plan our next steps there.
Objectives
Return to the Vindicaar.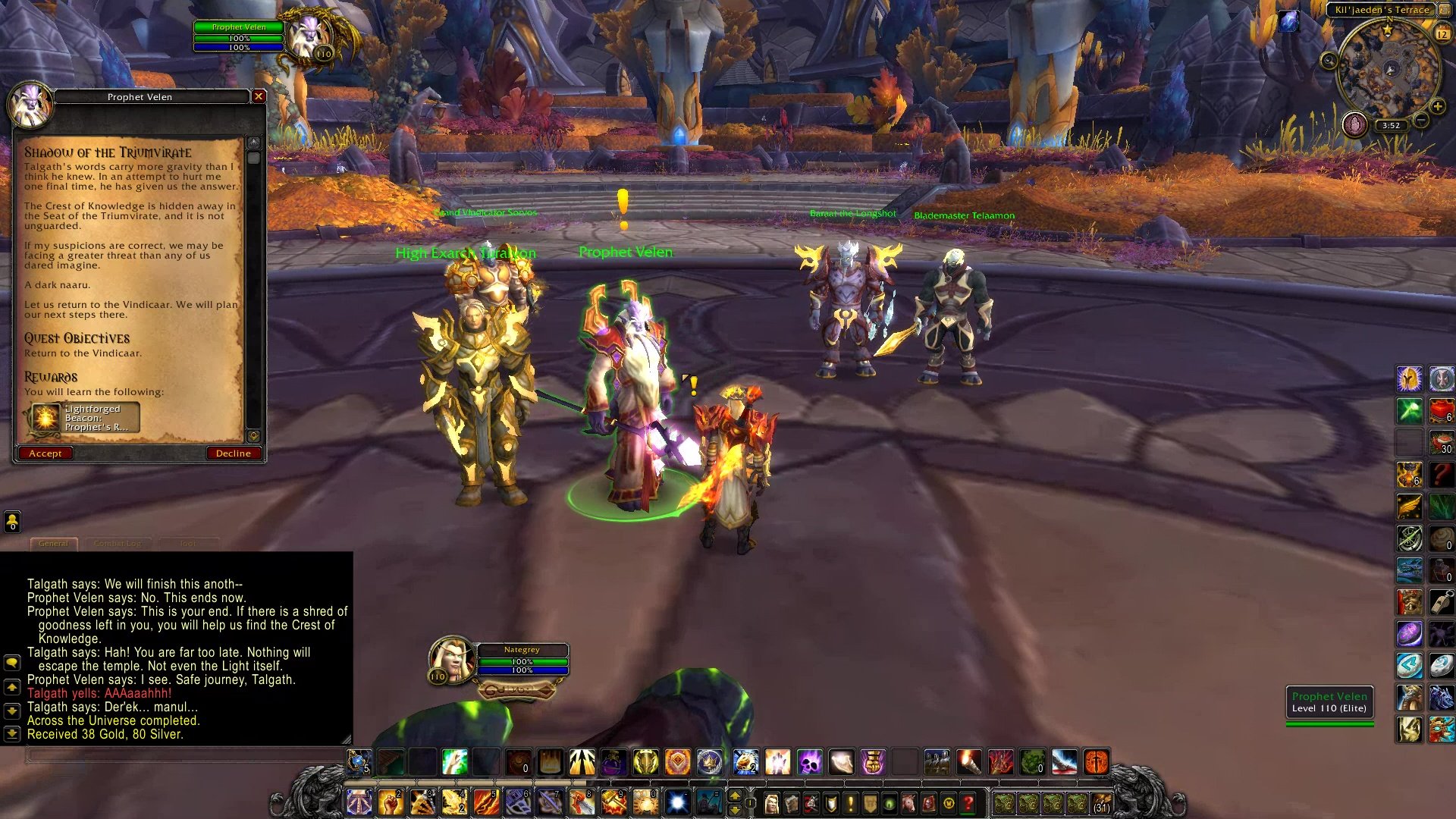 Progress
Grand Artificer Romuul: I have identified a safe extraction point northwest of yoru current location. There is a teleporter inbound.
Prophet Velen: I dare not tarry here.
High Exarch Turalyon: Talgath's last words… Not even the Light can escape. What did he mean? Impossible. She is a naaru! A being of the Light!
Prophet Velen: There is much Xe'ra did not want you to know.
Note: In the minimap, you will see a circle marked to the west of you. That is the new teleporter. Go there and click it to return to the Vindicaar.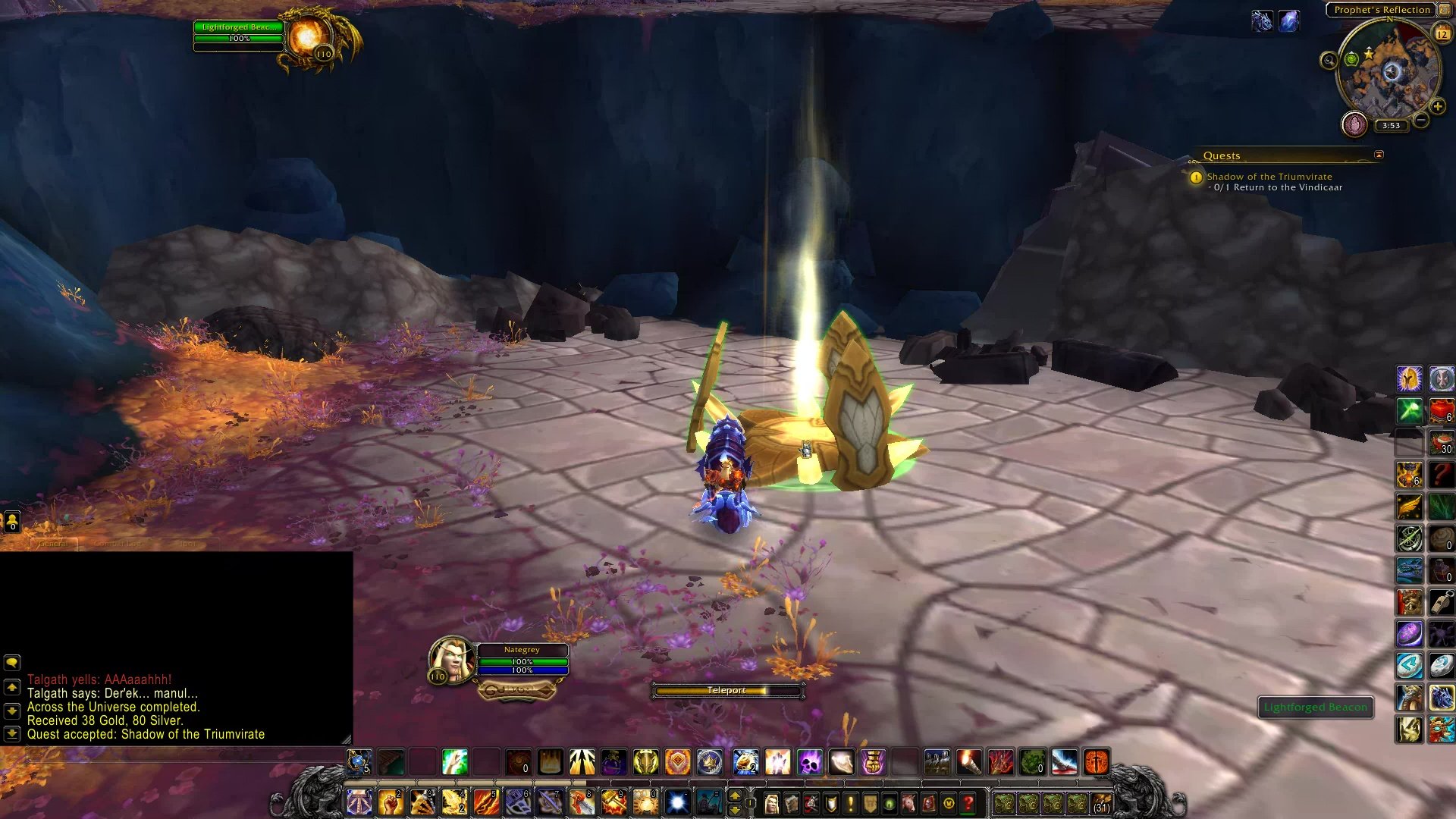 Return to the Vindicaar: 1/1
Completion
Prophet Velen: I worried for L'ura, but this is… unthinkable.
How she must have suffered…
We have no time to celebrate our victory over Talgath. L'ura's dark song echoes in my mind.
If the Crest of Knowledge truly rests within the temple… we stand against the Void itself.
High Exarch Turalyon: Light help us.
Alleria Windrunner: Hold, Prophet. I have scouted the area. The shadows grip Mac'Aree more tightly than you know.
Rewards: You will learn the following:

Shadow of the Triumvirate
Argus Zones