Archmage Y'mera: Look out there, the wings of the bats fill the sky. We must offer what ranged support we can, but our hands are full here.
It looks like the Legion has not yet destroyed all of the artillery batteries. If you can get to one, you should be able to show those flying fiends the Light.
Objectives
Enter a Lightforged Battery and slay 30 Frenzied Plaguewings.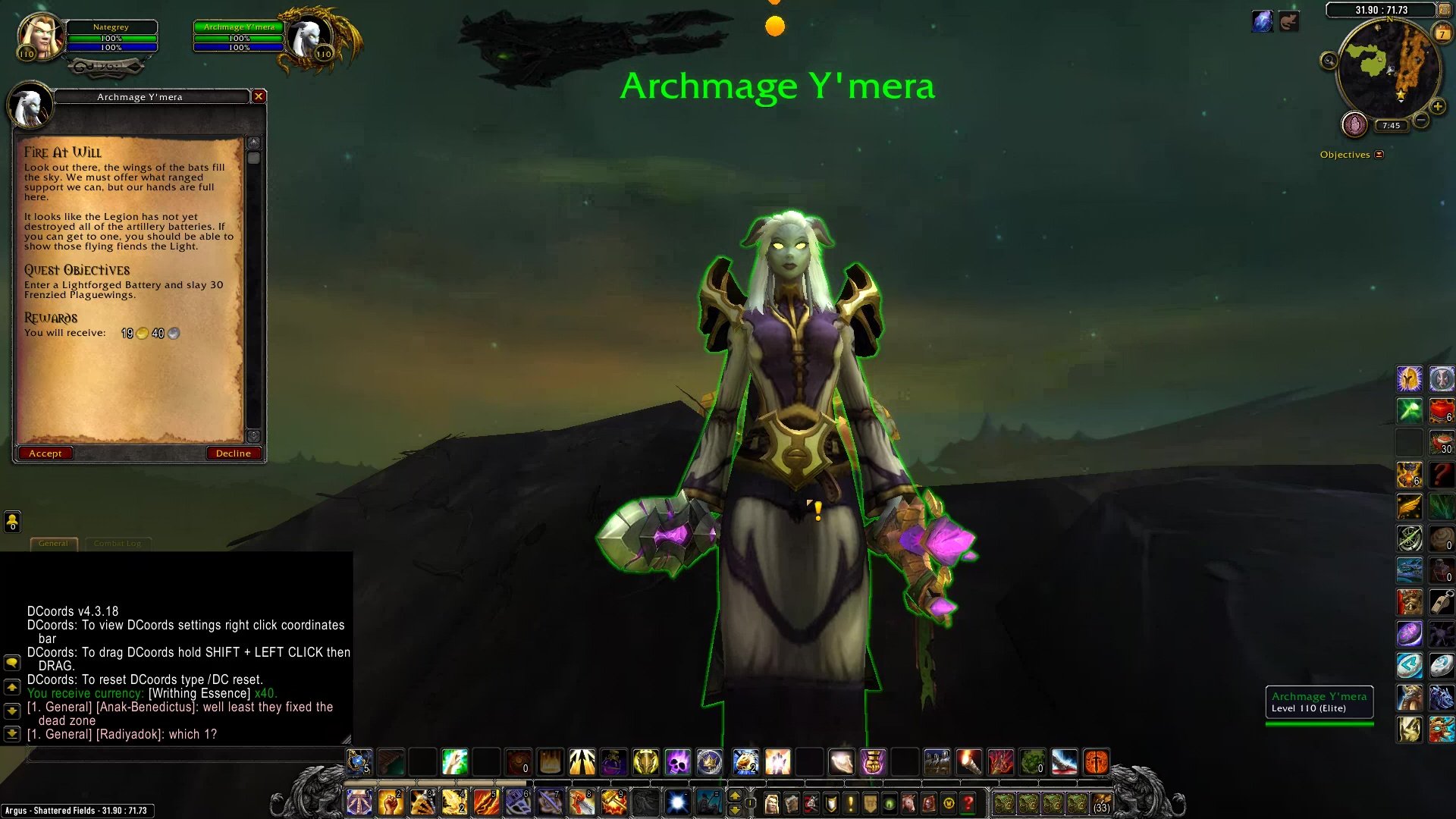 Progress
Note: Behind Archmage Y'mera is a yellow battery. Click it to mount it. Aim above the Frenzied Plaguewing (bats), and press 1 to shoot. It takes a bit of practice.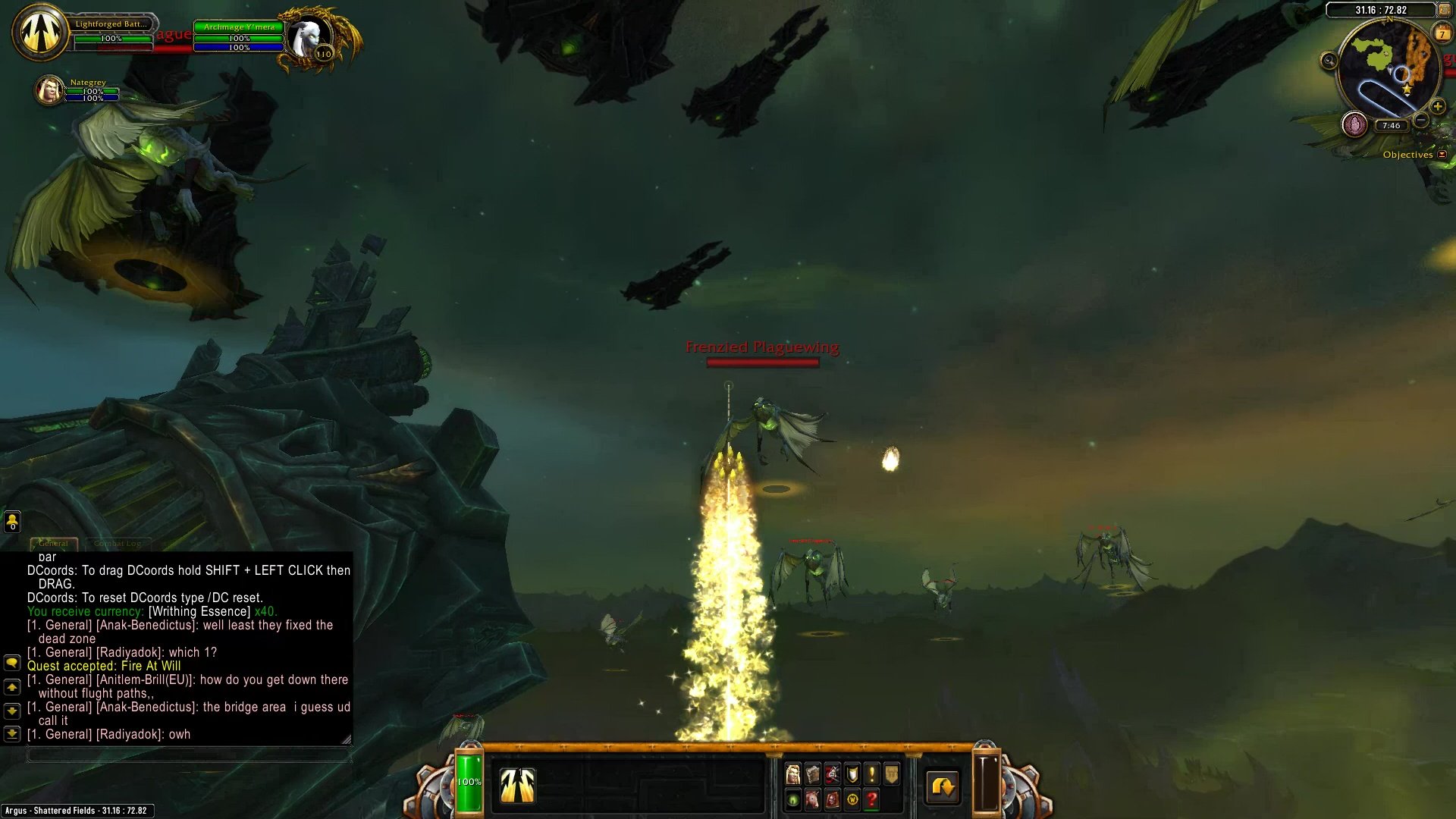 Completion
Archmage Y'mera: We may be grounded, but that does not mean they have to rule the skies!
Fire at Will
Argus Zones