Prophet Velen: This is a crucial moment, (name). Our campaign must not lose momentum. Though she has fallen, I still sense Xe'ra's presence all around us. The Light that shone within her heart can yet be a source of strength for our cause. No doubt the loss of Xe'ra has deeply wounded Turalyon. I will do what I can to ease his troubled spirit while you gather the vestiges of the naaru that remain.
Objectives
Collect 3 Vestiges of Light.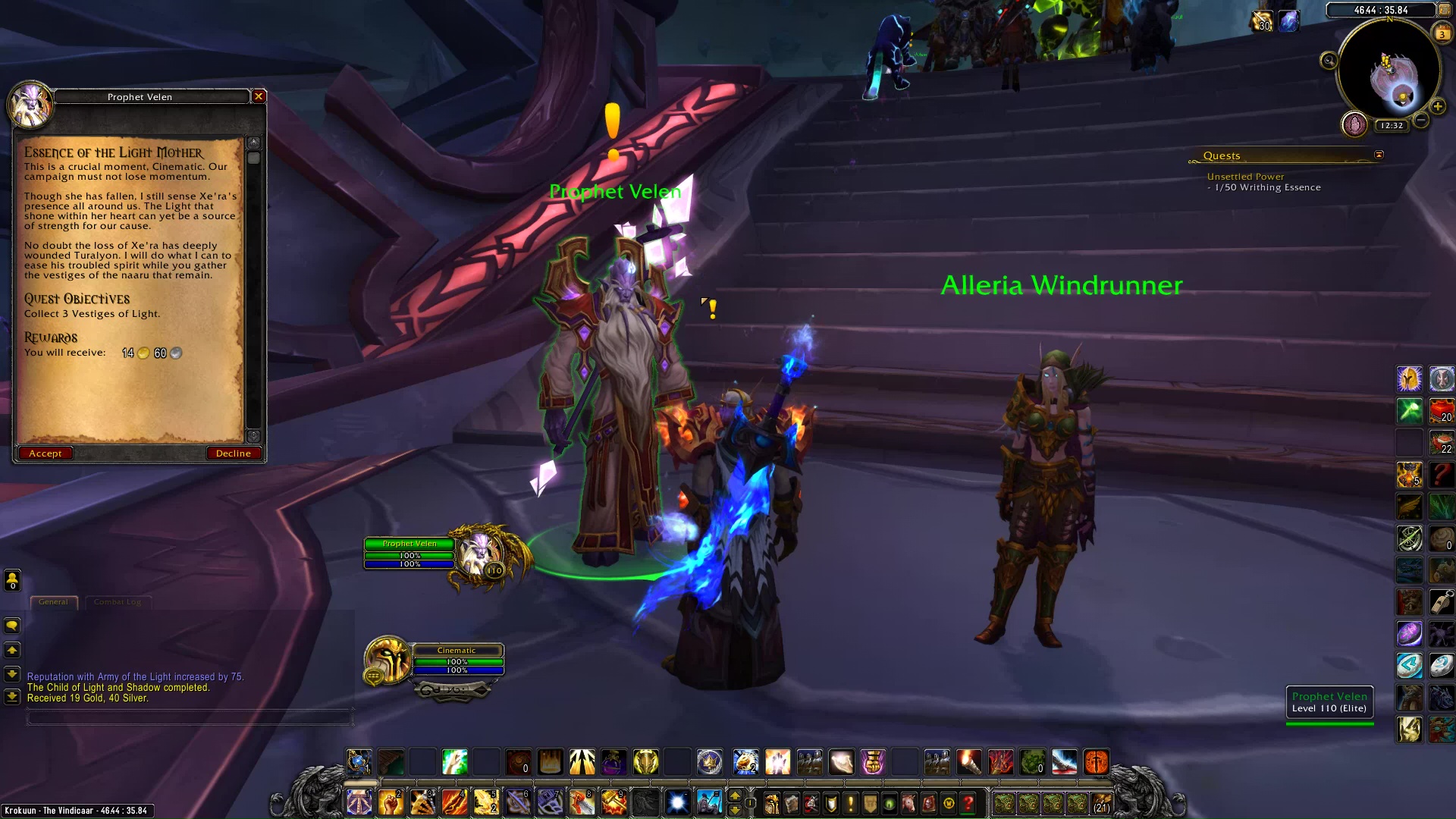 Progress
Prophet Velen: The Light does not die with the Prime Naaru. It shines within each of us! We still have our purpose. We still have a world to save. We must press on!
High Exarch Turalyon: You are right, Prophet. The mission still stands.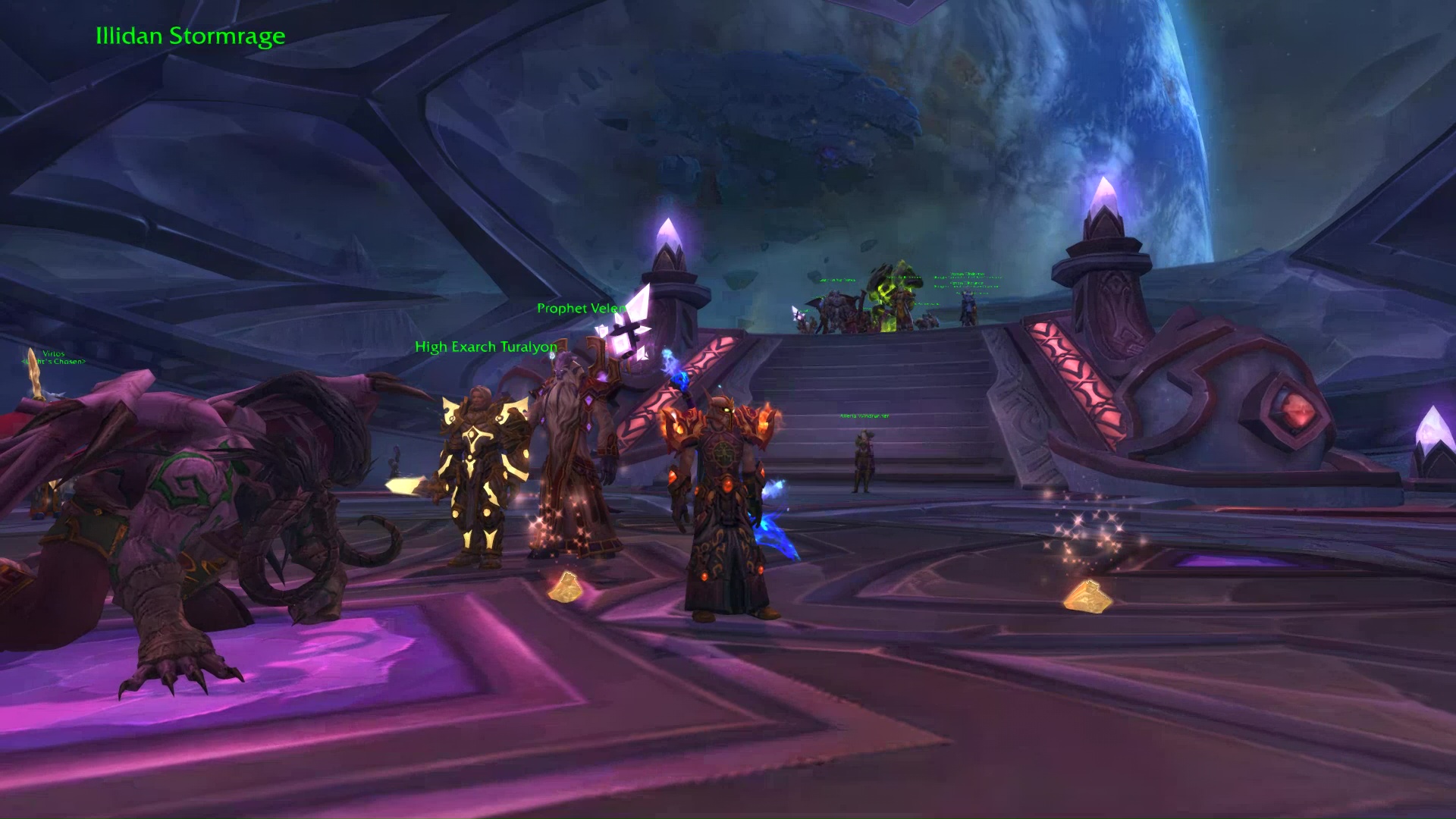 Editor: Grab the yellowish stones from the ground (Vestiges of Light).
Prophet Velen: Though Xe'ra is gone, her essence can still aid us in our struggle.
Completion
Prophet Velen: Ah yes, I sense the Light within these fragments. Do not lose hope, (name)!
Essence of the Light
Argus Zones