Caleb Batharen: A year ago I lost my daughter to the largest boar in the forest.
I have tracked him since, trading blows back and forth. But this time…
Let's just say I don't have much time left.
All I wish for is vengeance. Please , avenge us so that my soul can leave this plane and join my daughter, wherever she may be.
QUEST OBJECTIVES
Kill Chartusk in Foxhollow Woods.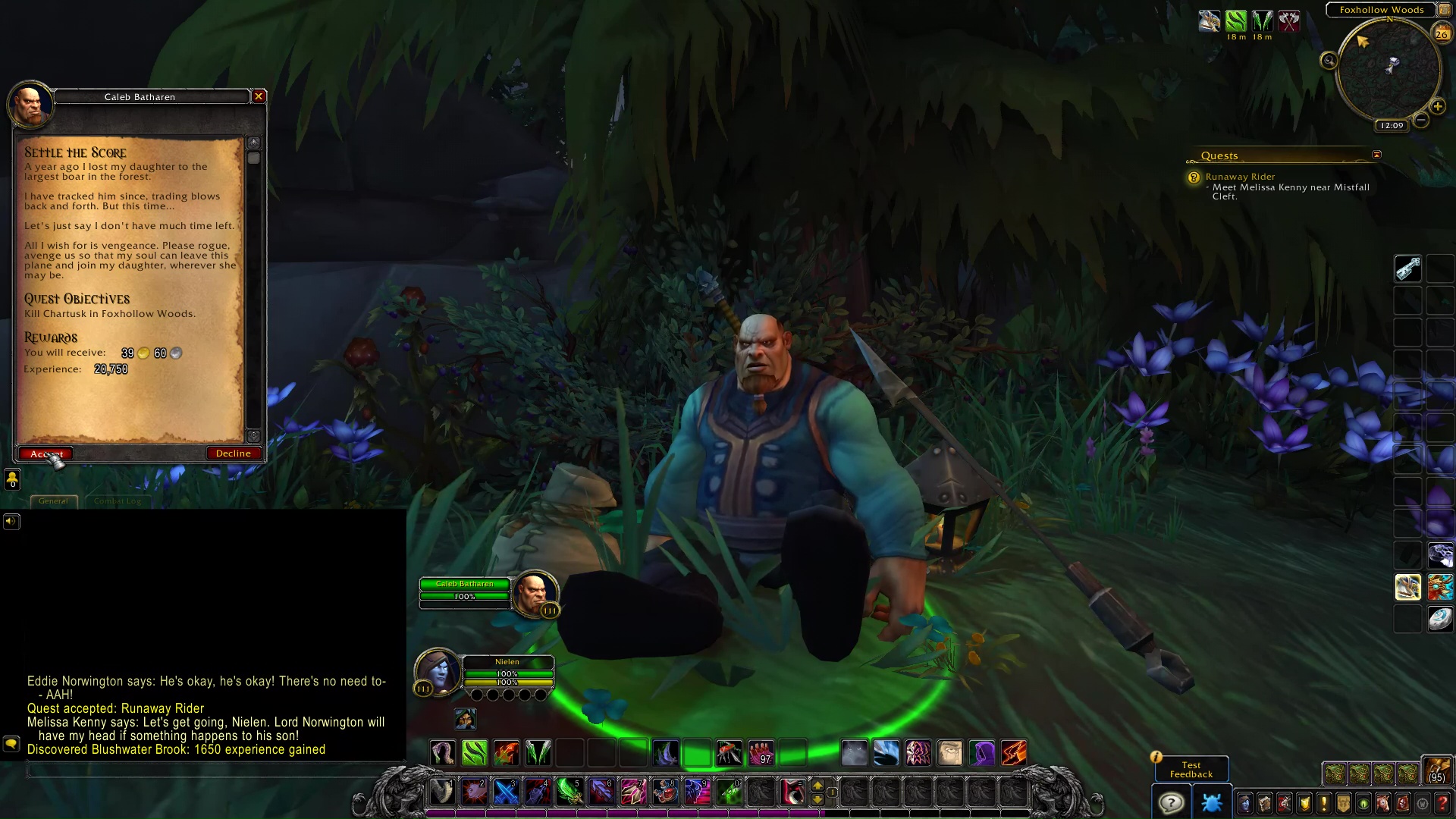 PROGRESS
TIP: Chartusk is in a cave, on the lower north side of the Brokenbough Roost mountain.
COMPLETION
Caleb Batharen: (Caleb's body is lifeless, still warm. His wounds claimed him while you were gone. His face seems content, as though he knew you would finish the job.)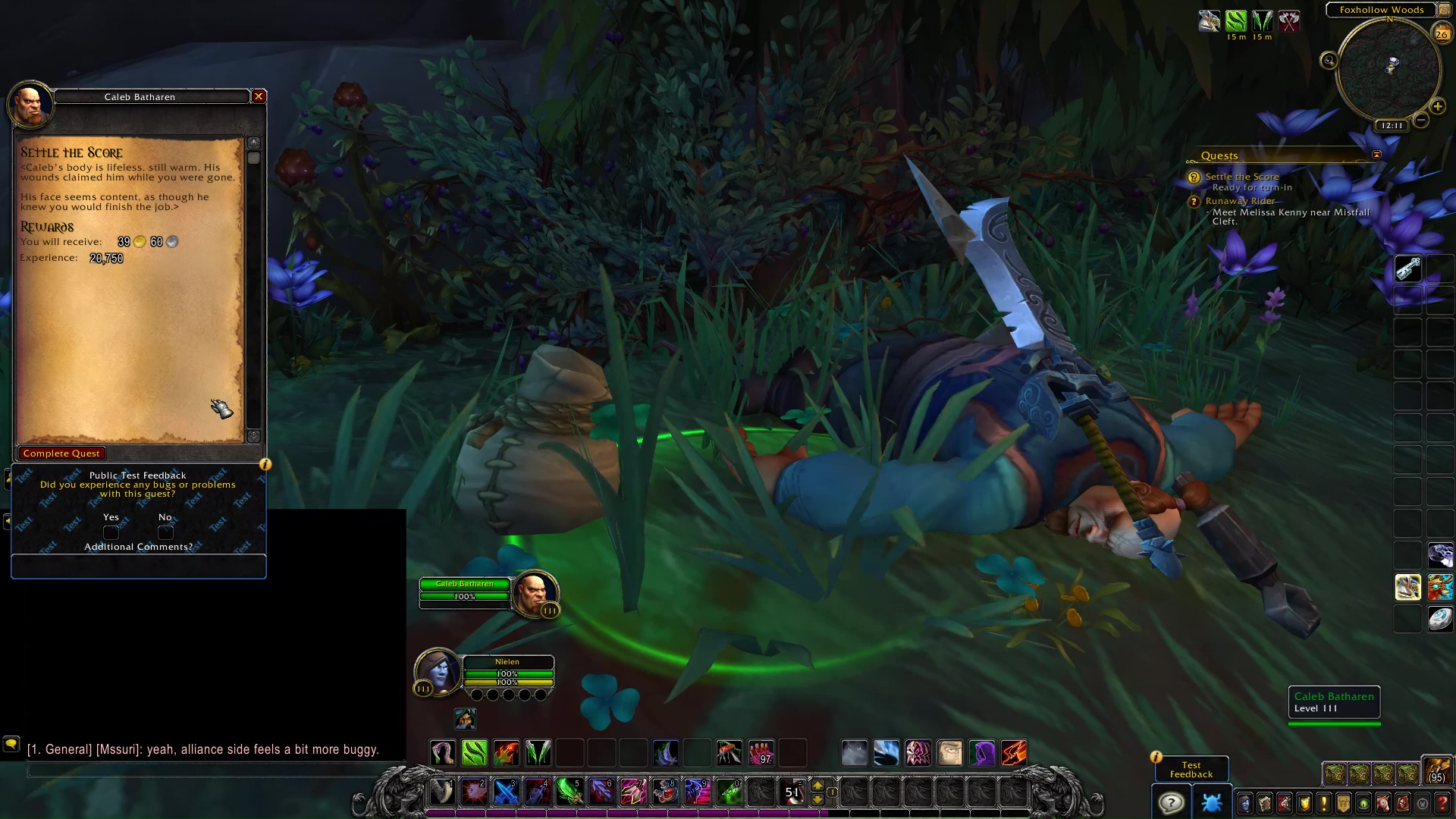 Settle the Score