Melissa Kenny: Lord Norwington demanded I take Eddie out riding in the woods, but I knew it was too soon! I just knew it! We've got to go find him. Meet me across the river!
QUEST OBJECTIVES
Meet Melissa Kenny near Mistfall Cleft.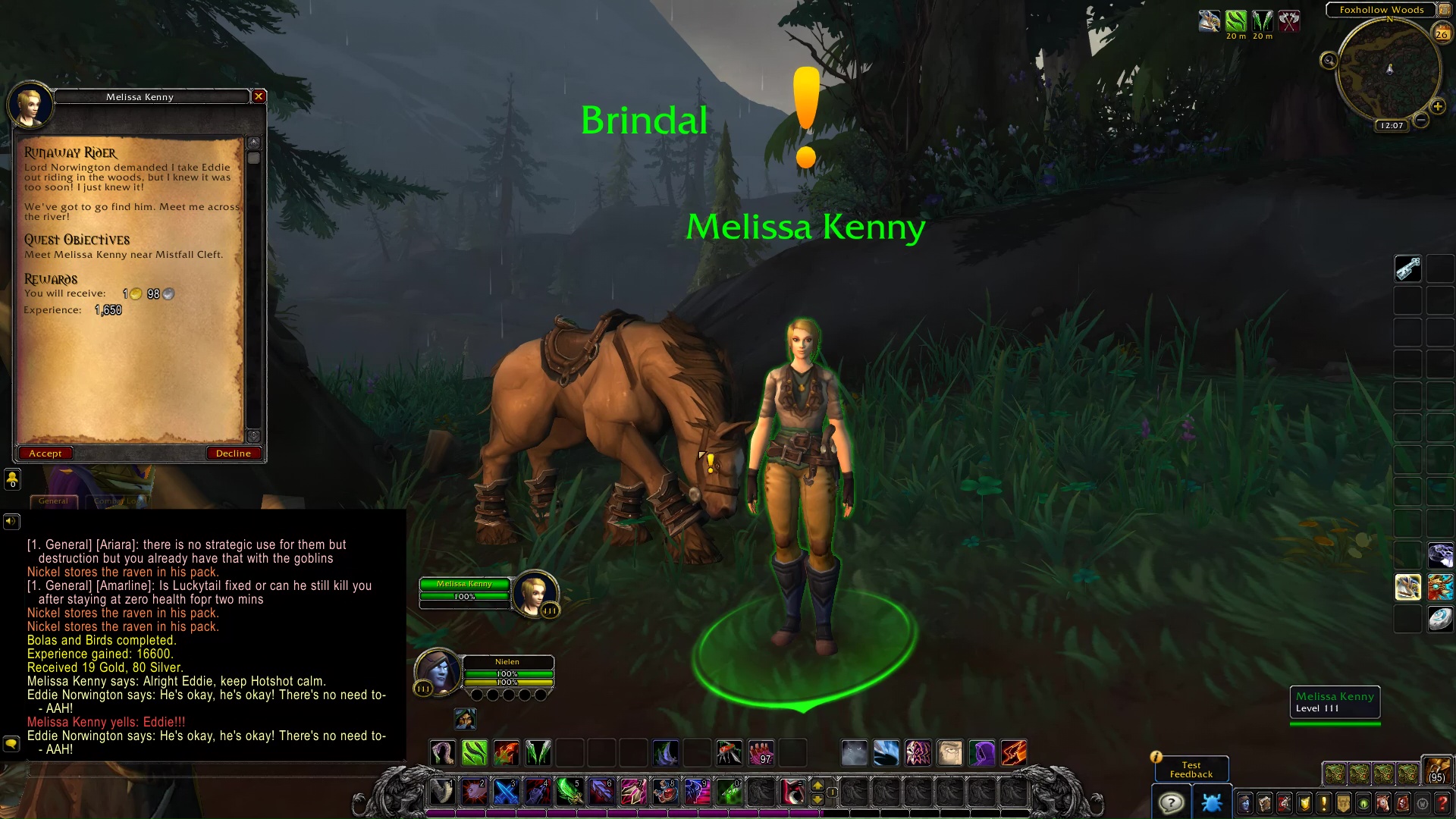 PROGRESS
Melissa Kenny: Let's get going, (Name). Lord Norwington will have my head if something happens to his son!
COMPLETION
Melissa Kenny: How could this get any worse? The troggs have captured Eddie!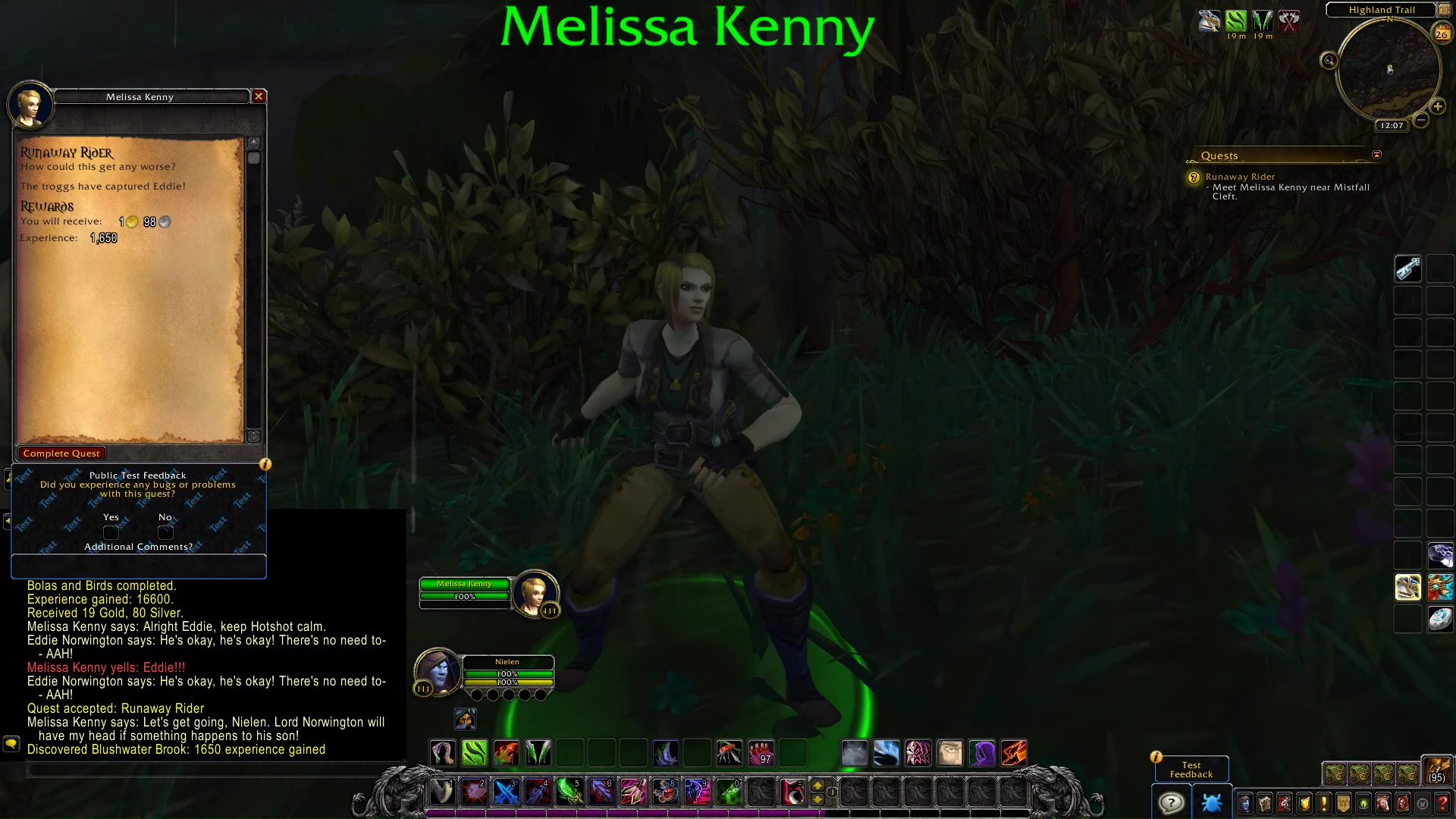 Runaway Rider