Harold Beckett: Up in the mountains we know the value of a good hunting companion. We use bolas to shoot down our flying prey, then our retrievers go and bring us our kill!
You want to take a shot? Nickel can accompany you. Shoot down some of the falcons in the woods. My dog will finish the job.
QUEST OBJECTIVES
Shoot down 6 Hollowbeak Falcons with the Bola Launcher.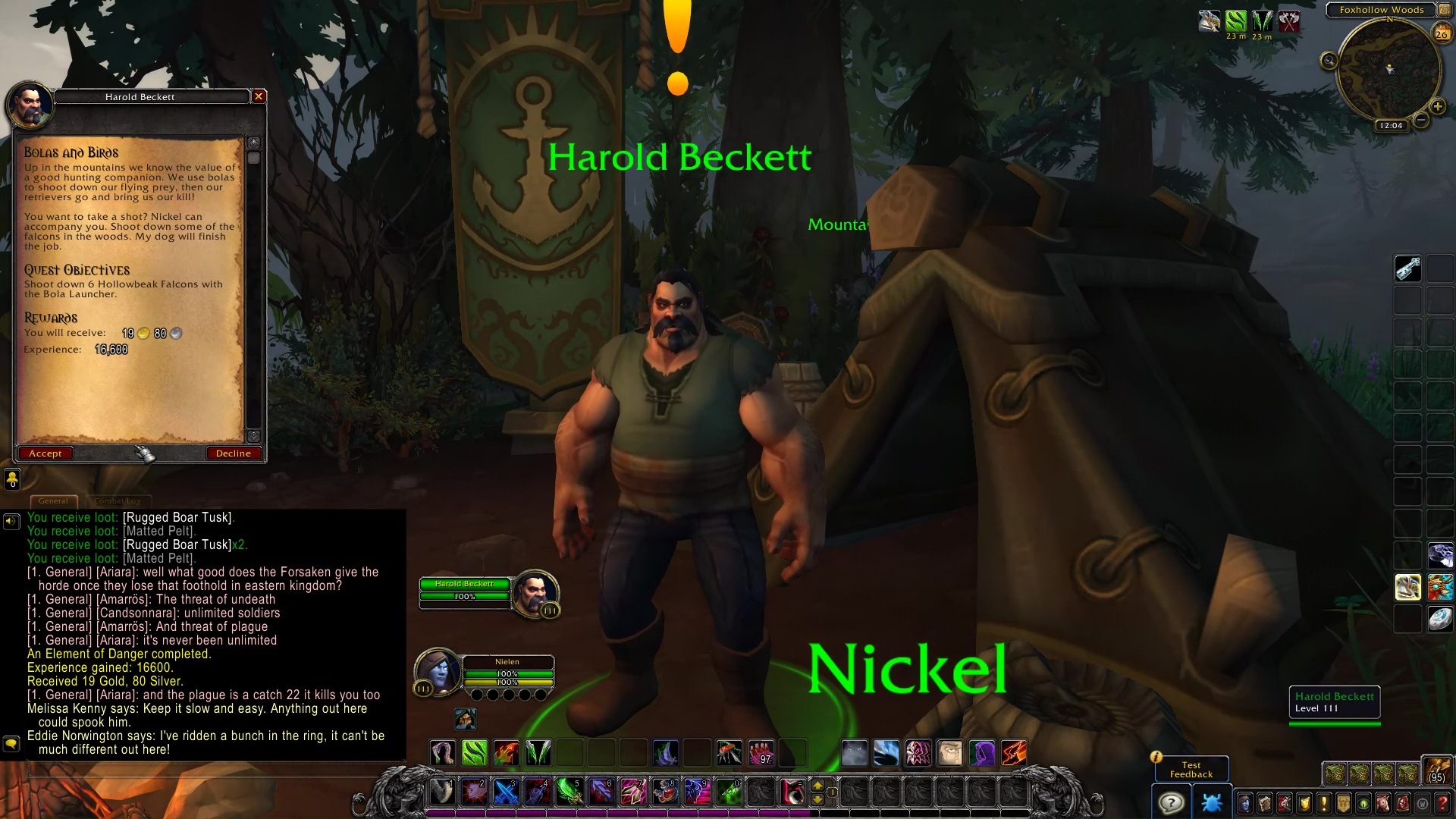 PROGRESS
TIP: Look up in the sky. Click neutral Hollowbeak Falcon. Now click the Bola Launcher icon at your Quest Tracker (Below the mini-map).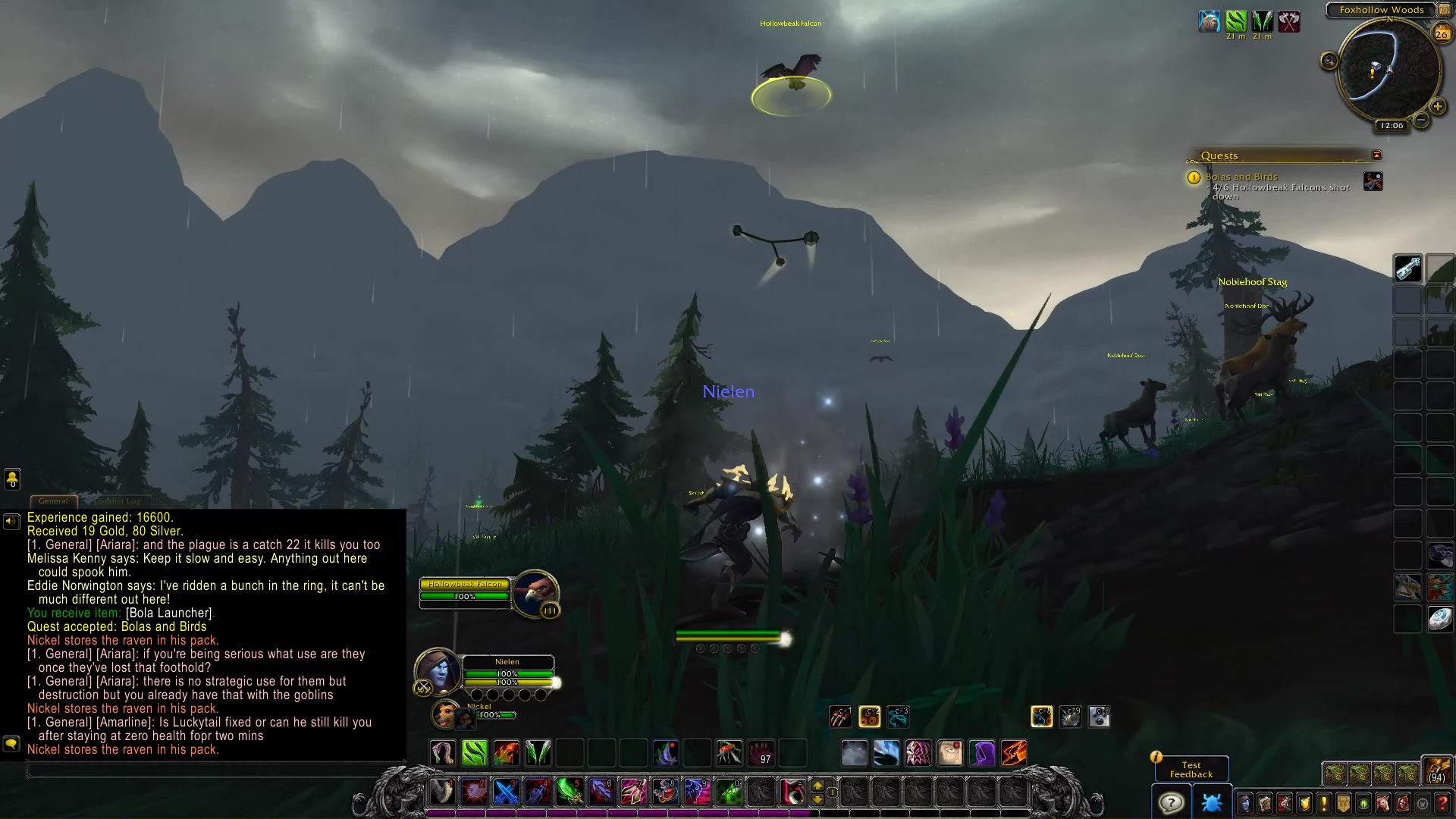 COMPLETION
Harold Beckett: There's nothing like man and beast working together for a clean hunt!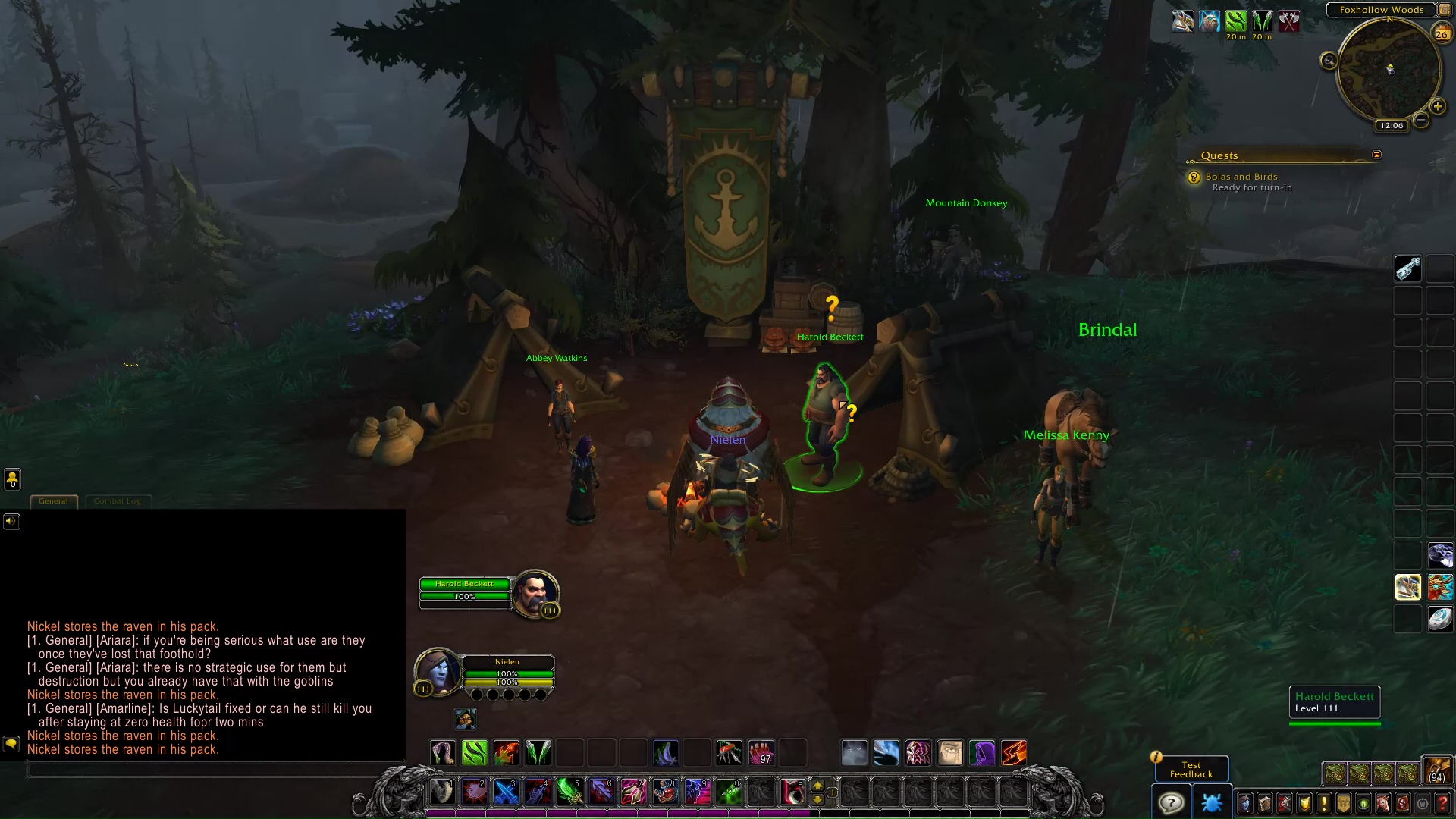 Bolas and Birds