Warcraft III: Reforged Beta began early Wednesday, October 30th. Those who purchased the Spoils of War edition for $39.99 were the first to get an invite, with more invites to be sent in upcoming weeks for those who purchased the standard edition.
The Warcraft III: Reforged installer is 11.18GB file size.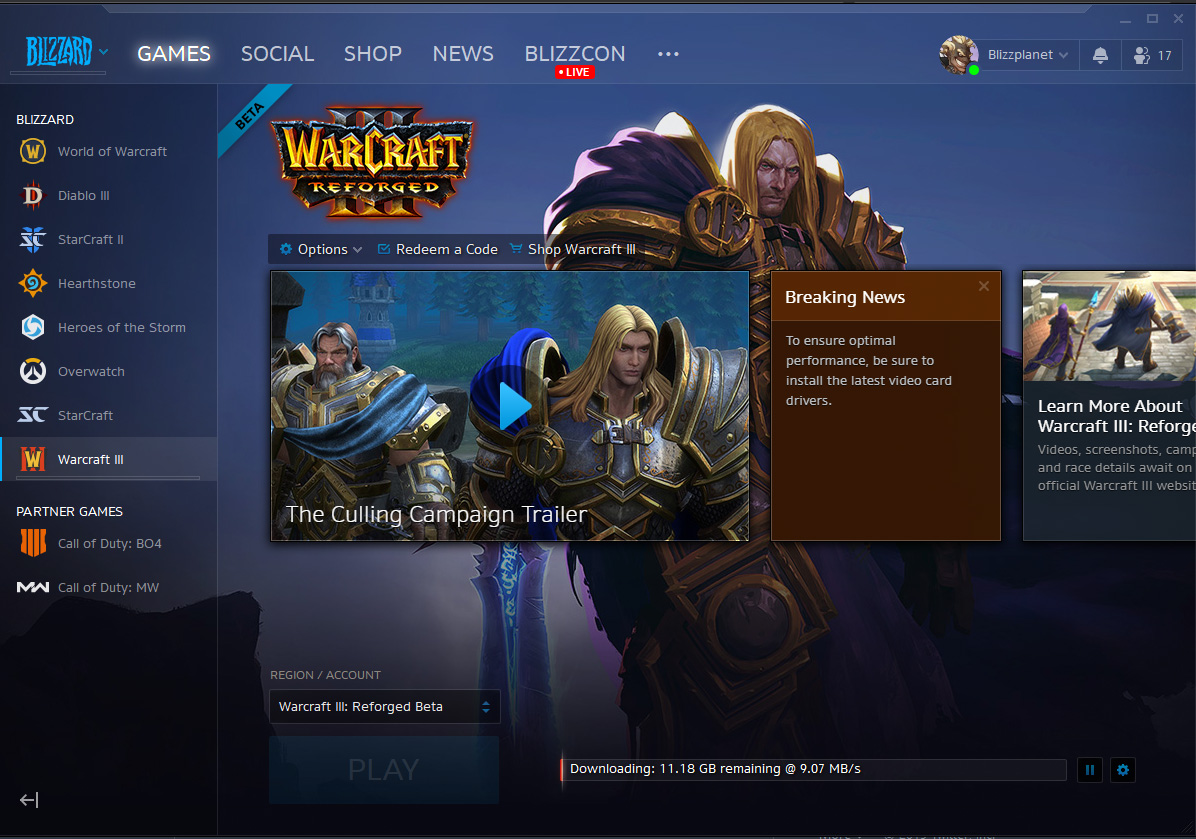 This early in Beta, there is only one option available: VERSUS.
Though the gameplay options are grayed out in beta, the main lobby is very revealing. It seems there won't be a Battle.net button. As soon as you launch Warcraft III: Reforged, you are already logged in into Battle.net. There is an Offline button as well.
From the lobby, once the game goes Live, you can pick any of these gameplay options:
Or you can watch Replays — which might looks something like Heroes of the Storm's Replay.
The most interesting option I saw in the lobby, is the COLLECTION button. This confirms what I speculated a couple days ago. Blizzard might be planning to add Warcraft III: Reforged War Chests or at least allow players to purchase skins, sprays, avatars, and other digital goods — like you would find in StarCraft II.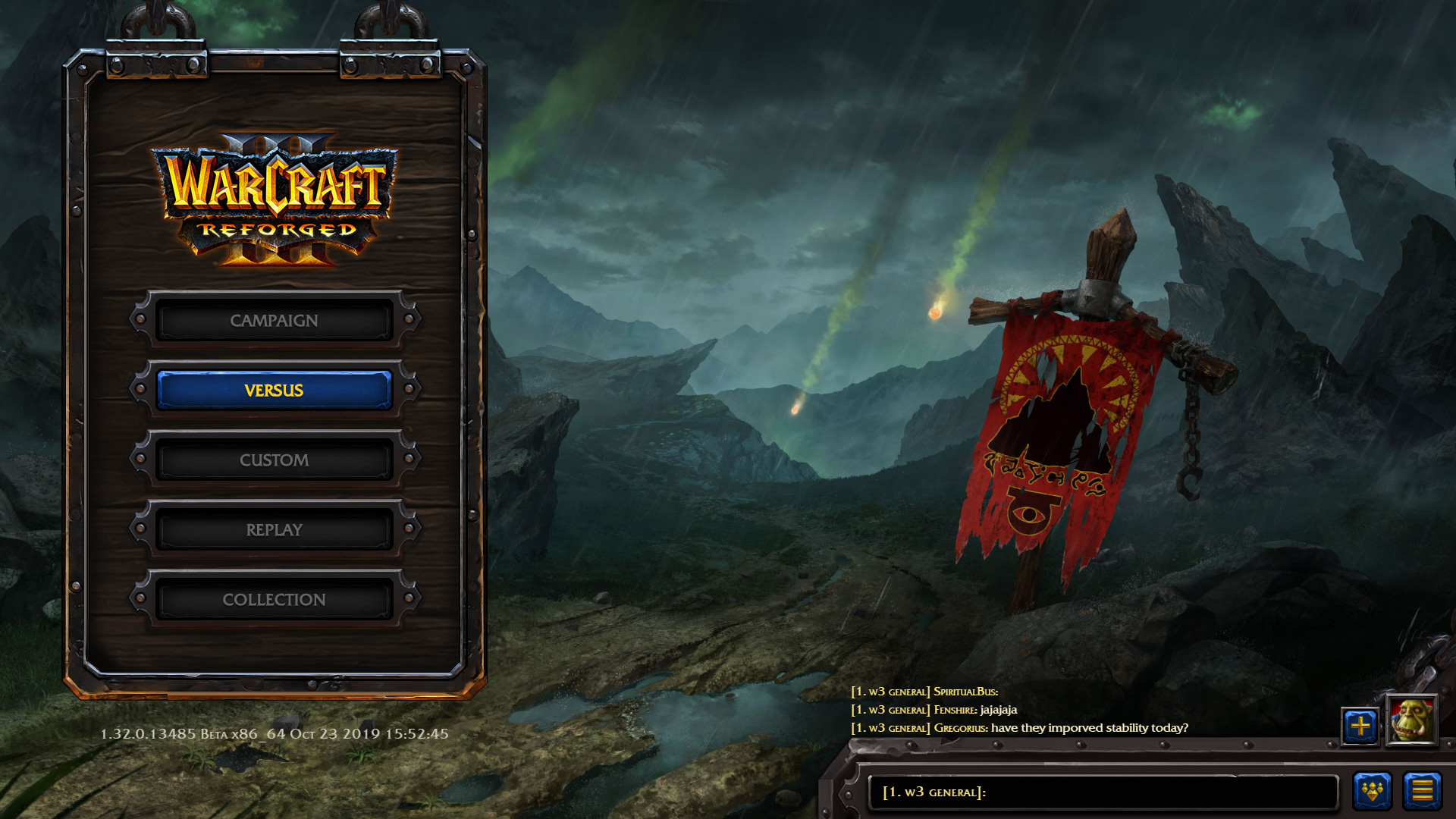 The Versus page allows you to pick Human or Orc only in this early Beta test. Eventually, Undead and Night Elves; or Random. It also allows you to pick the preferred map.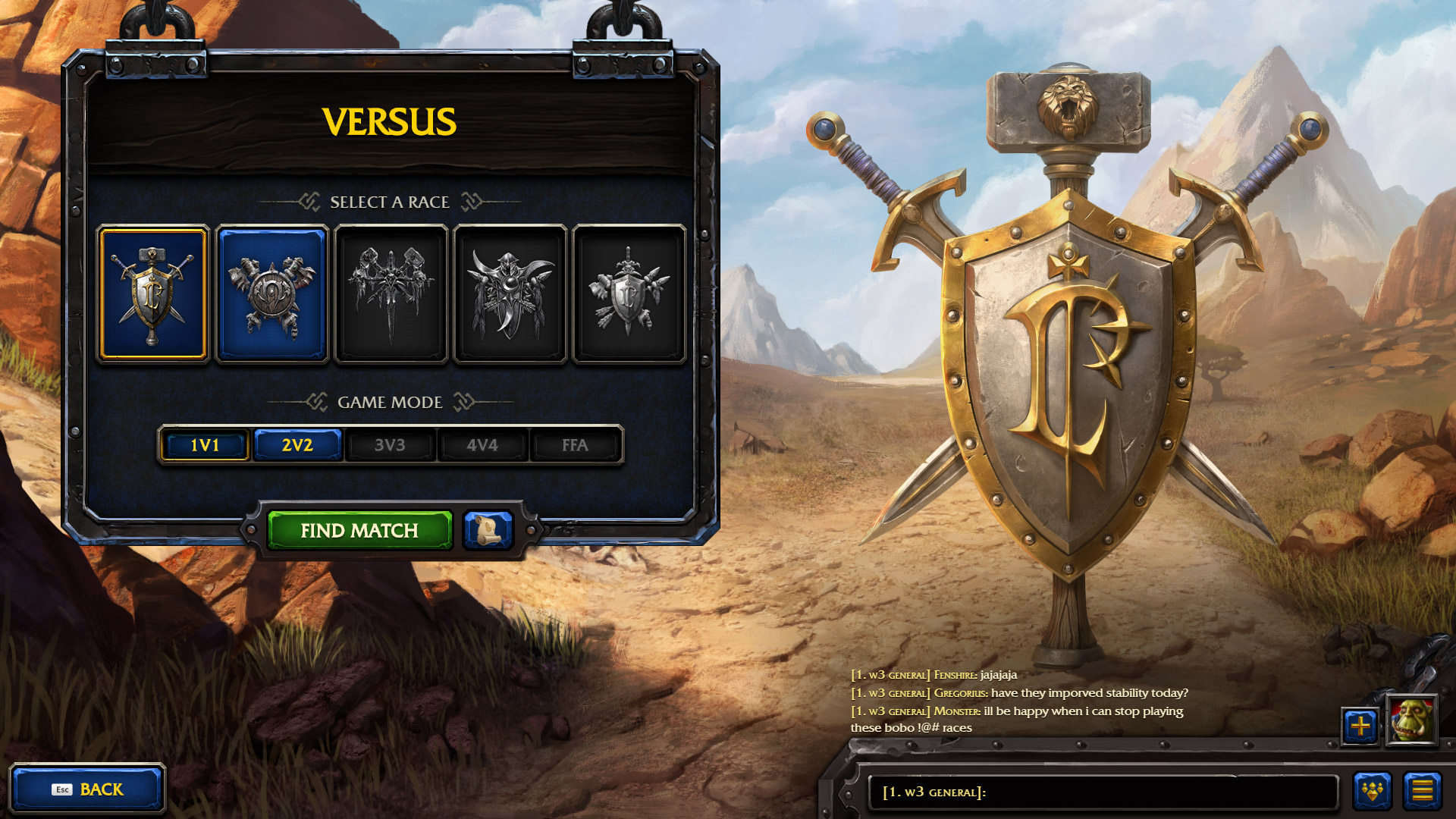 Below you can view the 4 maps available in this early beta test, and the Options (Settings) for video, audio, input, and gameplay. I was surprised to see options for my 1920×1080 144Hz monitor; and 3840×2160 @144Hz.
Another feature noticed, currently grayed out: Have a Classic Account? Link Account.