Blizzard Entertainment announced the Warcraft III: Reforged Beta test will begin this week. We have been surprised by something else in the Spoils of War in-game rewards that had not been previously disclosed at BlizzCon 2018, nor throughout 2019 to date.
The Spoils of War will introduce four new Warcraft III: Reforged skins: Champion of the Horde Thrall (his World of Warcraft: Cataclysm skin), Emerald Nightmare Cenarius, Fallen King Arthas, and Daughter of the Seas Jaina.
Why is this big? Because, though Blizzard didn't specify in this announcement, it is obvious that plans might be in development to create custom skins for Warcraft III: Reforged players. Don't know what I am talking about? Think StarCraft II War Chests.
Read the complete scoop below:
The multiplayer beta for Warcraft III: Reforged begins this week* with limited access to the orc and human races within 1v1 and 2v2 matchmaking. The undead and night elf races, and more game modes will be added in the weeks ahead.
Invitations to the multiplayer beta will be sent out over the coming weeks. Initial invitations will go out in waves to those who have pre-purchased the Spoils of War edition of the game and subsequent waves of invitations will go to additional players, such as those who have pre-purchased the standard edition of Warcraft III: Reforged.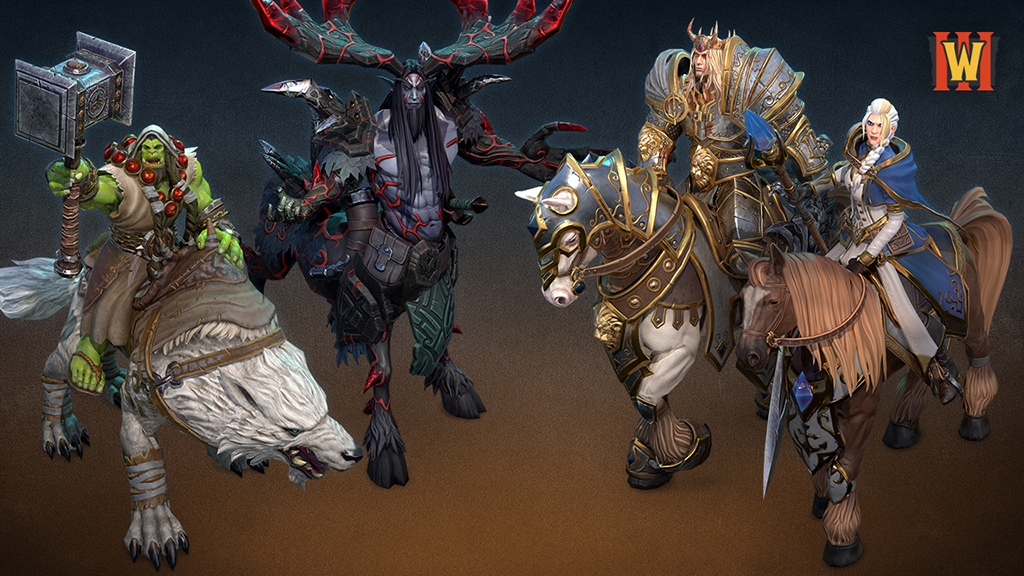 You can read the entire collection of Spoils of War in-game items available to players who pre-ordered Warcraft III: Reforged here.