The Southern Wilds
Garrison Bulletin Board: Noble friends of the Alliance, the draenei of The Draakorium is being attacked by enemies from the nearby swamps.
An Azerothian caravan passed through recently, and may have ventured into dangerous territory.
Any capable adventurer who can assist us with this problem will be rewarded handsomely.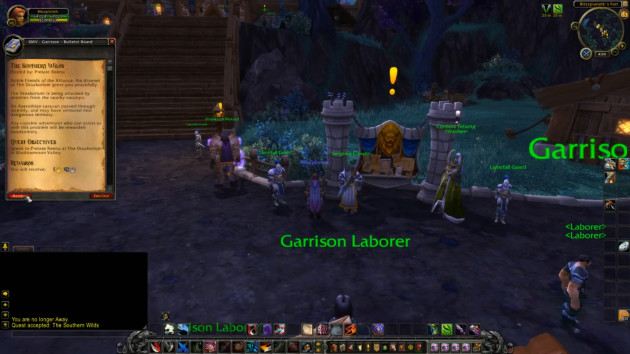 Quest Objectives
Speak to Prelate Reenu at The Draakorium in Shadowmoon Valley.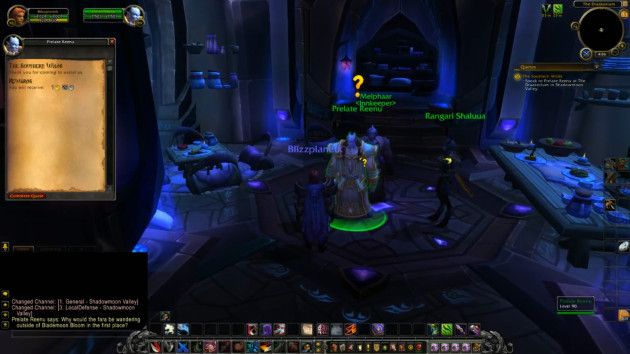 Completion
Prelate Reenu: Thank you for coming to assist us.
Return to the main hub of Shadowmoon Valley Story Chapters or continue below.