Swamplighter Queen
Fiona: It looks like those plant creatures used poison-tipped spears when they attacked Gidwin.
It's a powerful concoction to say the least.
If we are going to cure Gidwin we need one more special ingredient. This one might be a bit harder to obtain than the others.
You up to the challenge, (name)?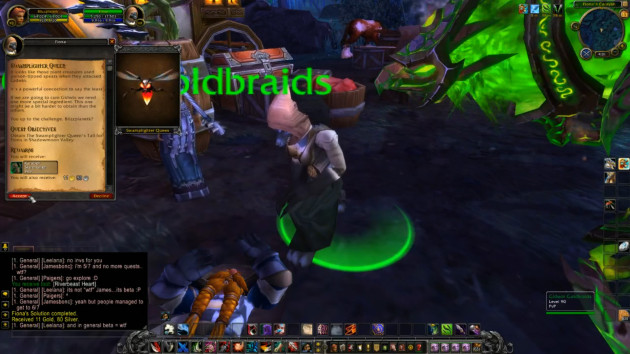 Quest Objectives
Obtain The Swamplighter Queen's Tail for Fiona in Shadowmoon Valley.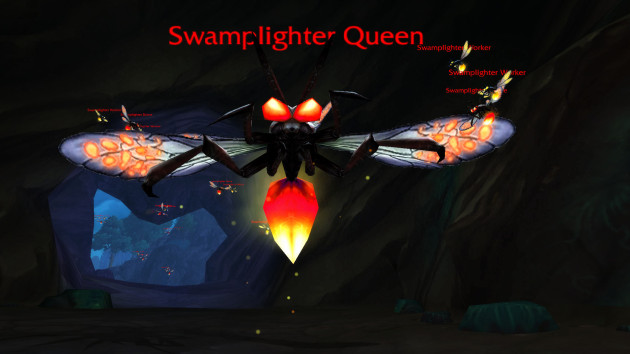 Progression
Fiona: Here, this herb's effects will put a spring in your step. Be careful, (name).
Fiona: I just wanted to pick some herbs and relax with my boys… I should have stayed in Azeroth.
Completion
Fiona: Wow, that was fast! Ok, let's get to it.
Return to the main hub of Shadowmoon Valley Story Chapters or continue below.