Fiona's Solution
Fiona: Gidwin was attacked by one of those four-legged plant creatures.
From the looks of it, he is suffering from some kind of paralysis.
I can make a cure, but I'll need some local ingredients.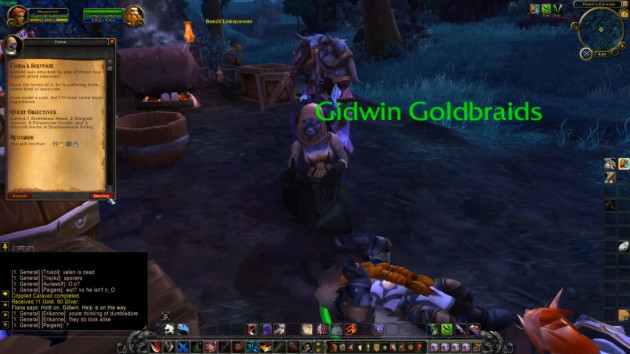 Quest Objectives
Collect 1 Riverbeast Heart, 2 Stingtail Venom, 4 Poisonvine Fronds, and 3 Moonlit Herbs in Shadowmoon Valley.
Fiona: Do you have the ingredients?
Completion
Fiona: Bang-up job, (name)! The base is just about ready.
Return to the main hub of Shadowmoon Valley Story Chapters or continue below.