Melissa Kenny: Eddie's in there?! That place is full of troggs!
Melissa Kenny: My life is equestrian. I'm not a fighter. I could maybe take a trogg or two, but not a whole tribe. Please, go into Mistfall Cleft and see if you can find Eddie. Lord Norwington would be furious if something happened to him, and nobody wants to bear witness to that!
QUEST OBJECTIVES
Follow the trail of Eddie Norwington.
Hotshot found
Bag of Horse Treats found
Boneface's "Key"
Eddie Norwington freed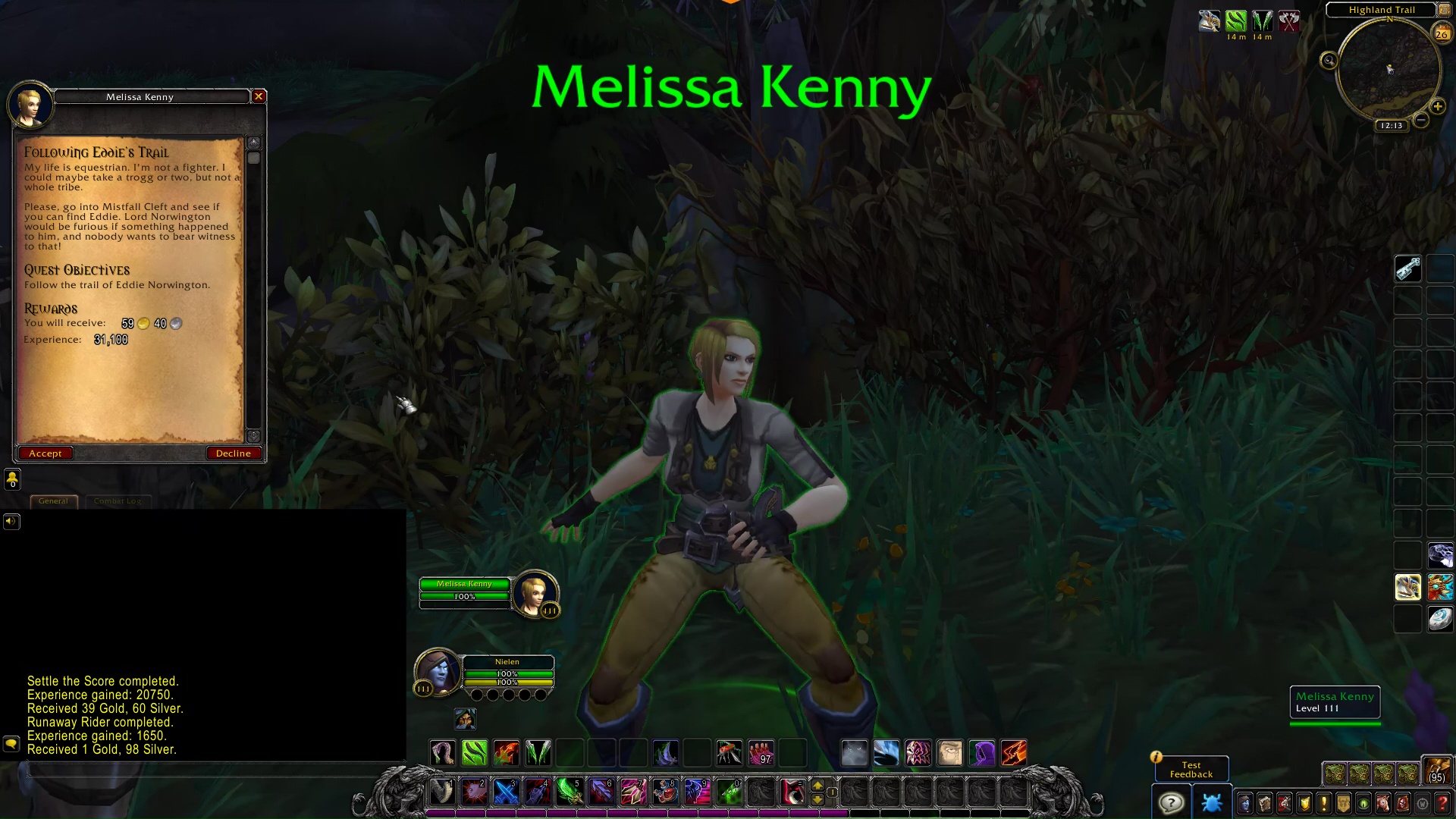 PROGRESS
TIP: The corpse of Hotshot (horse) is a few yards to the east. The Bag of Horse Treats is on the ground, up the hill to the north from Hotshot. North of the Bag of Horse Treats is Boneface the Giant (trogg) inside a cave. Loot the Boneface's Key from him.
Eddie Norwington: I'm over here! He has the key! Please, help me!
TIP: Click the cage, then talk to Eddie Norwington to turn in the quest.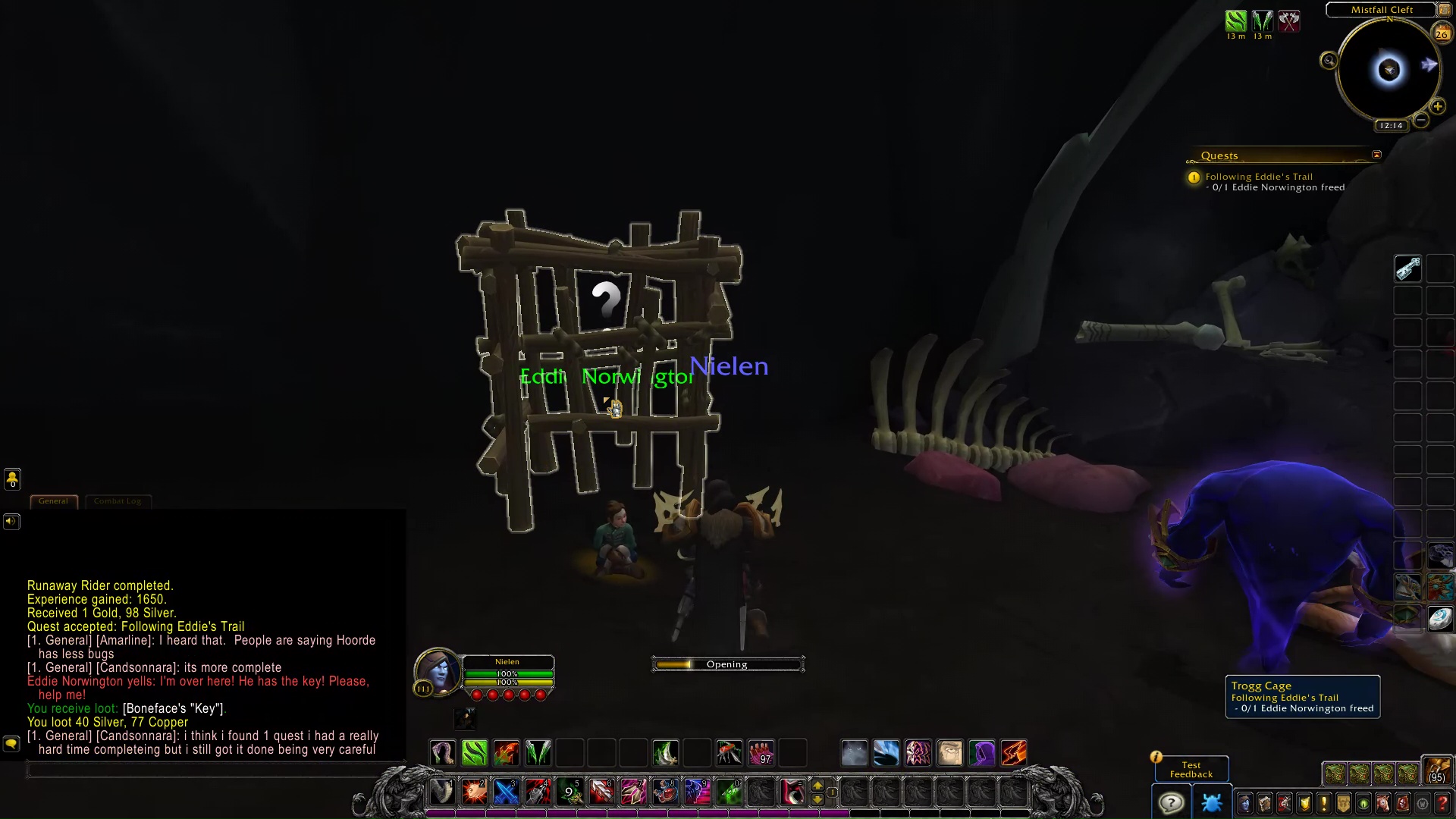 COMPLETION
Eddie Norwington: Are… are you here to save me?
Eddie Norwington: You saved me! Those troggs are really scary. They took Hotshot and dragged me through their camp!
Eddie Norwington: Is… Is it safe to get out? Troggs are really scary! I think I can make it to Melissa if you cleared me a path. Thank you so much for saving me!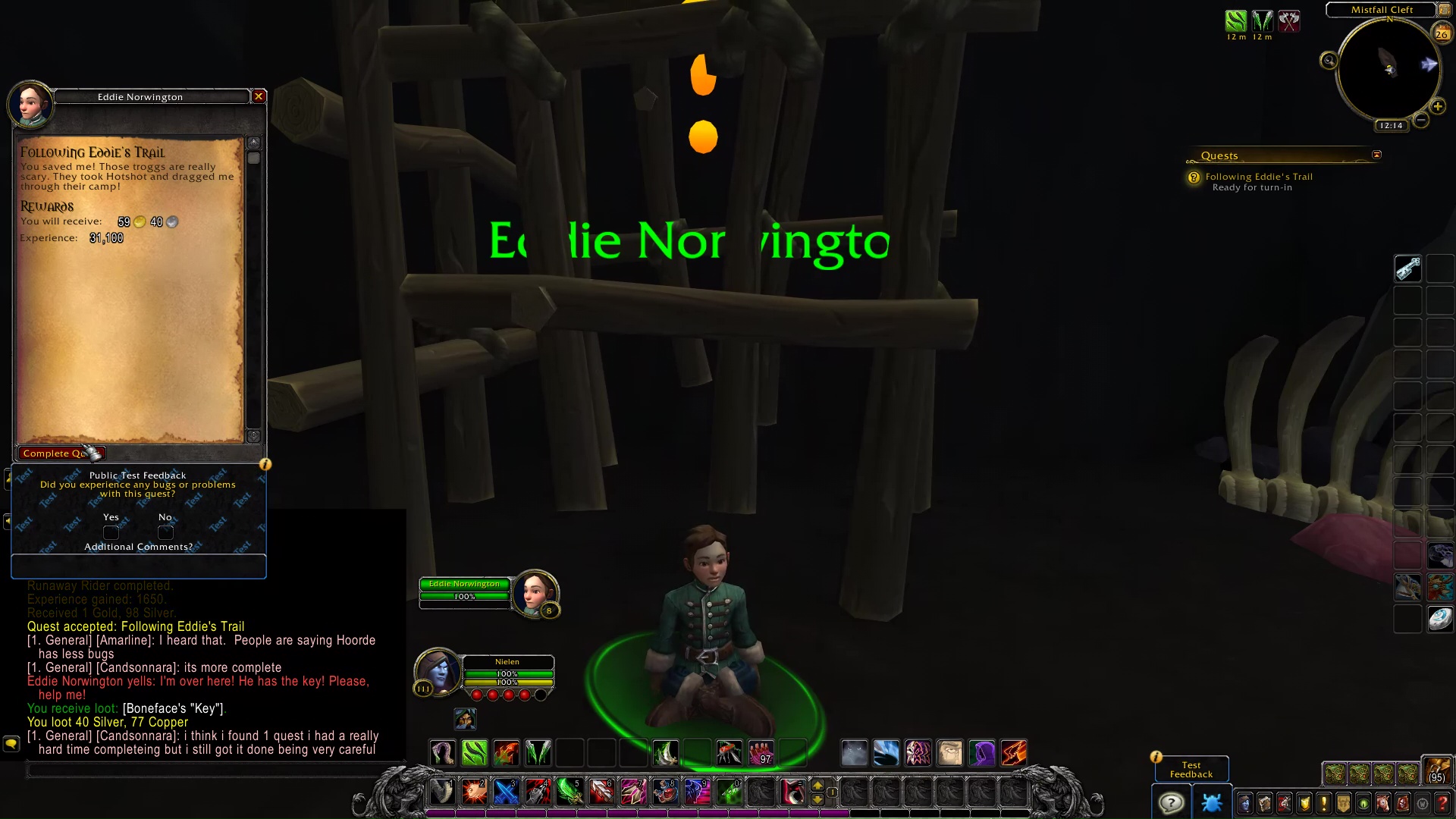 Following Eddie's Trail