Image of Grand Artificer Romuul: Our warframe is almost operational! It just needs a good jolt to revitalize its systems. Warlocks in the pools below infuse pieces of Argus with fel energy to create living siege weapons. If you can extract one, we can use it to jumpstart the warframe's Judgement Core!
Objectives
Collect an Immaculate Felcore.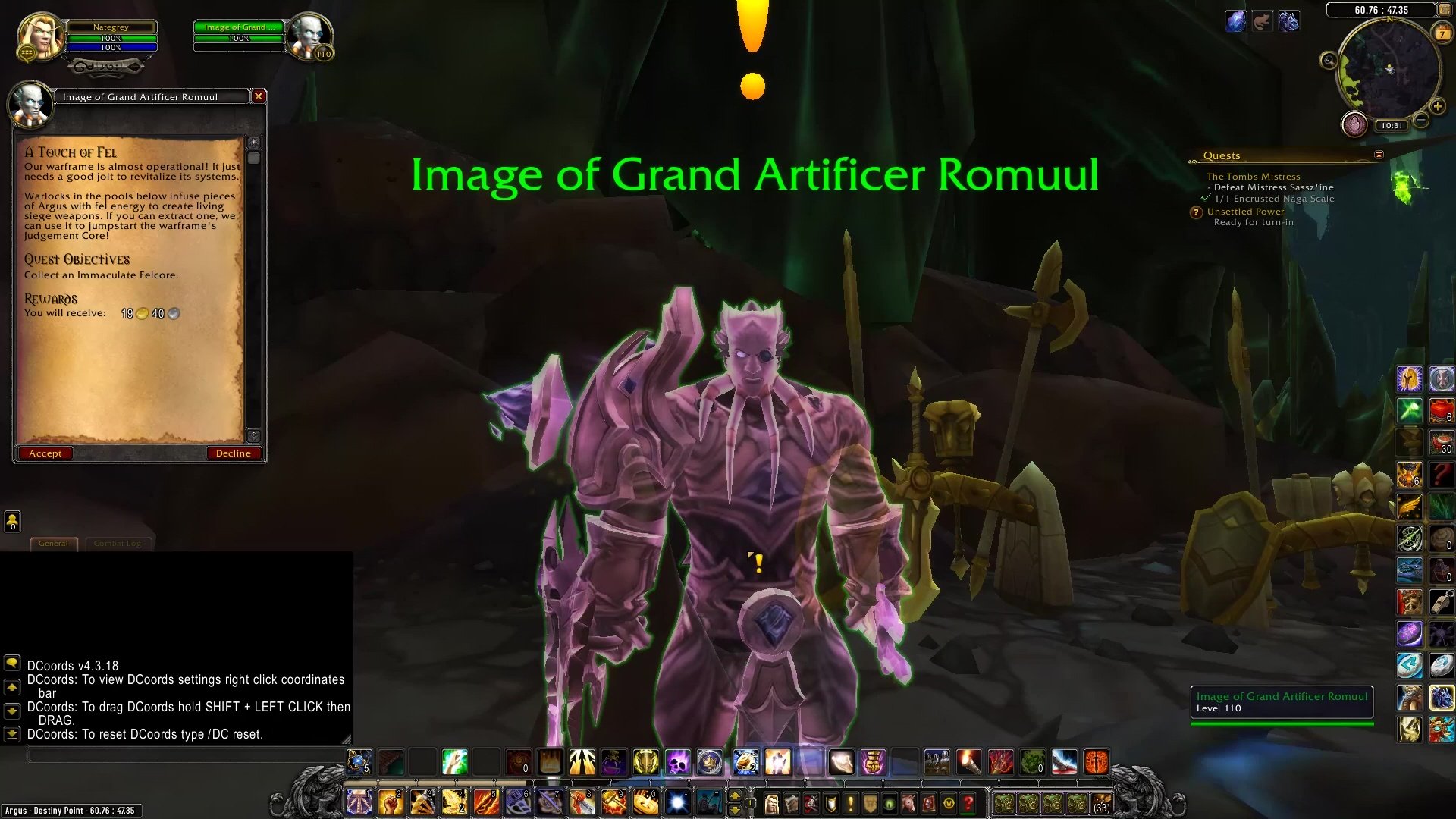 Progress
Image of Grand Artificer Romuul: Remember, even number of facets, no occlusions. It has to be just so!
Note: The Immaculate Felcore is looted from a Blazing Felshard elemental. Random drop.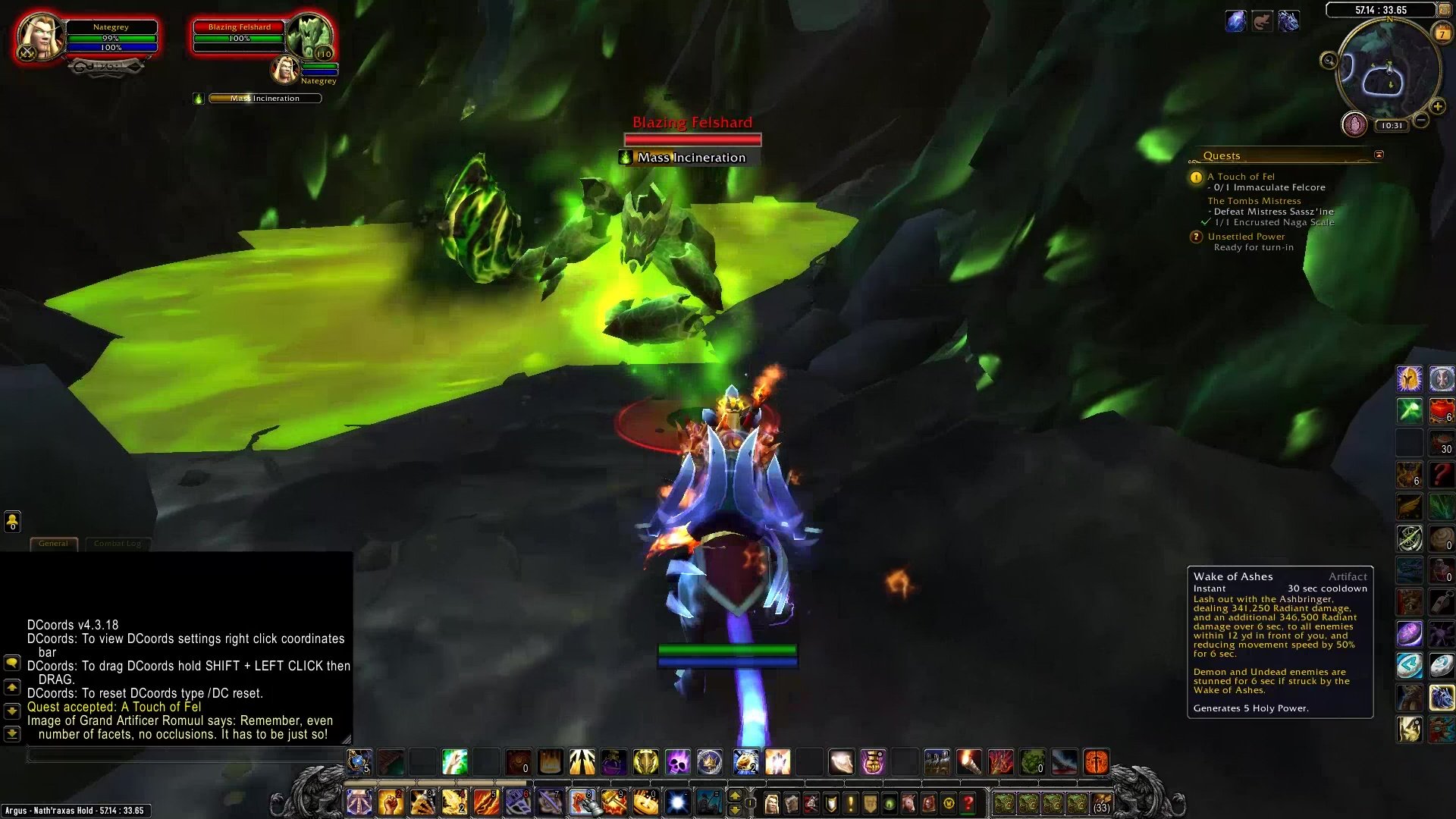 A Touch of Fel
Argus Zones