Naielle, the Rangari
Exarch Othaar: I am calling the Exarch Council to order to hear your petition. None of us doubt that this "Iron Horde" is a threat; but few can agree on what we should do about it. It is up to you and Vindicator Maraad to gather the Exarchs together.
Exarch Naielle is the leader of the rangari, the "Eyes of the Prophet." They are our scouts who silently stalk the farthest corners of Draenor. Seek her out in the Rangari Enclave northwest of here.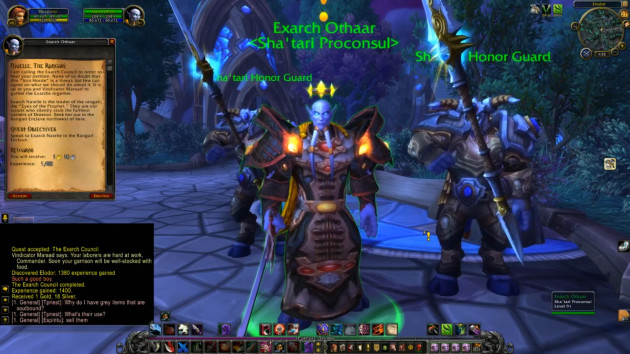 Quest Objectives
Speak to Exarch Naielle in the Rangari Enclave.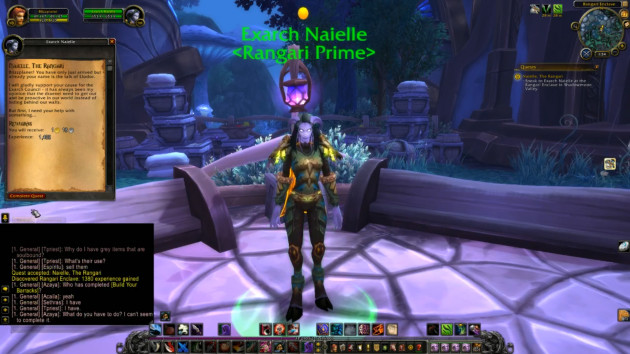 Completion
Exarch Naielle: (Name)! You have only just arrived but already your name is the talk of Elodor.
I will gladly support your cause for the Exarch Council – it has always been my opinion that the draenei need to get out and be proactive in our world instead of hiding behind our walls.
But first, I need your help with something…
Return to the main hub of Shadowmoon Valley Story Chapters or continue below — Chapter 1: Establishing A Foothold.