High Exarch Turalyon: I have complete faith that Velen is nearby. We would know if he had been captured.
All the same, we must not delay. The Legion has a vested interest in finding him after all he has done to resist them. I shudder to think what they might do, given the chance.
That is why I am going with you.
We will find Velen and help him track down the Crest of Knowledge. We must have faith in his mission or all will be lost.
Objectives
Locate Velen.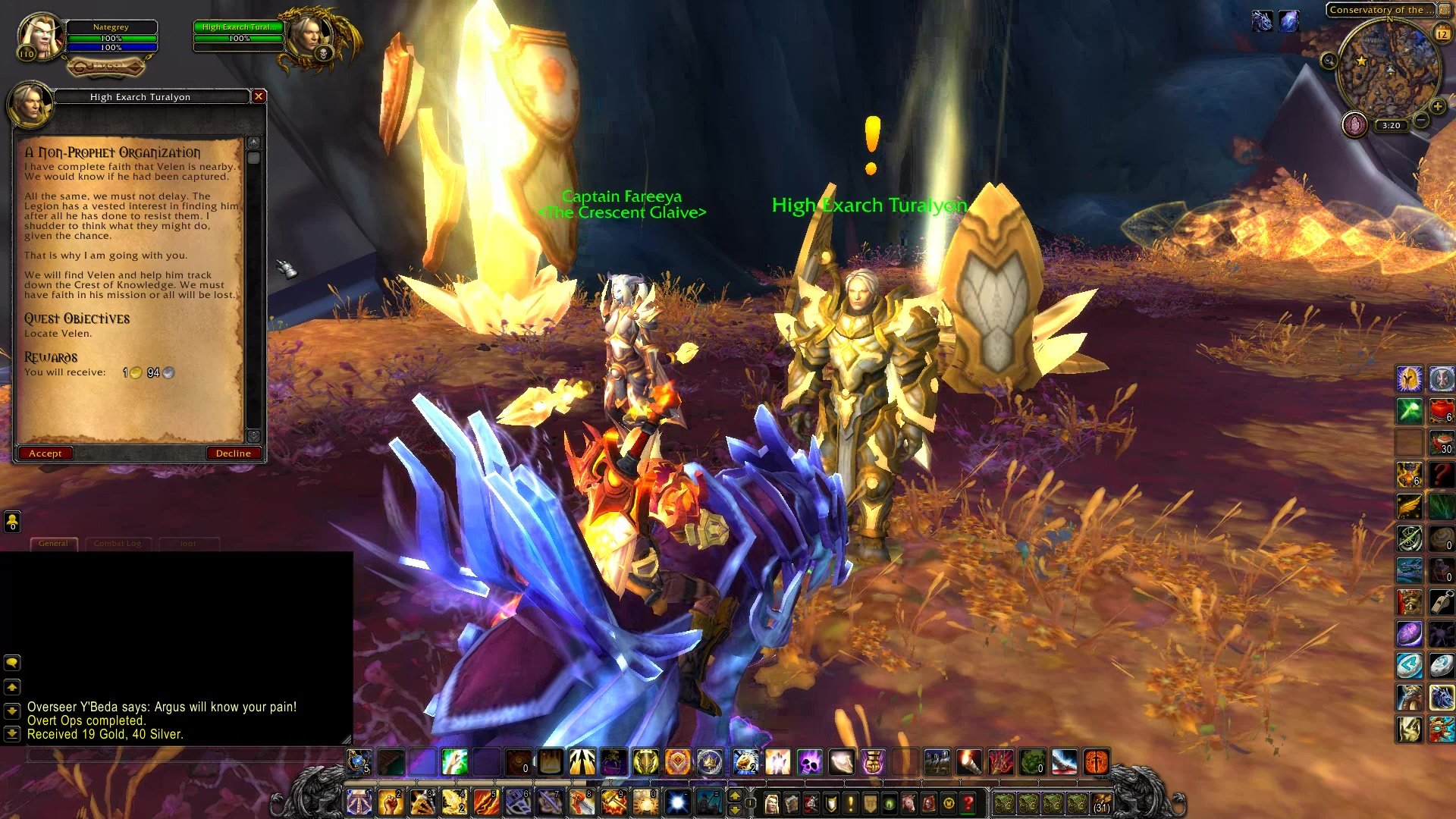 Progress
High Exarch Turalyon: They have not yet had a chance to fortify this area. It seems they haven't located Velen… and not for lack of traying. This is it.
Find Velen: 1/1
High Exarch Turalyon: Velen?
Prophet Velen: Forgive me my son.
High Exarch Turalyon: Are you hurt?
Prophet Velen: I am unharmed. Your arrival is timely. We must find the Crest of Knowledge before Talgath takes it beyond our reach.
High Exarch Turalyon: So he is here, then. I was afraid of this.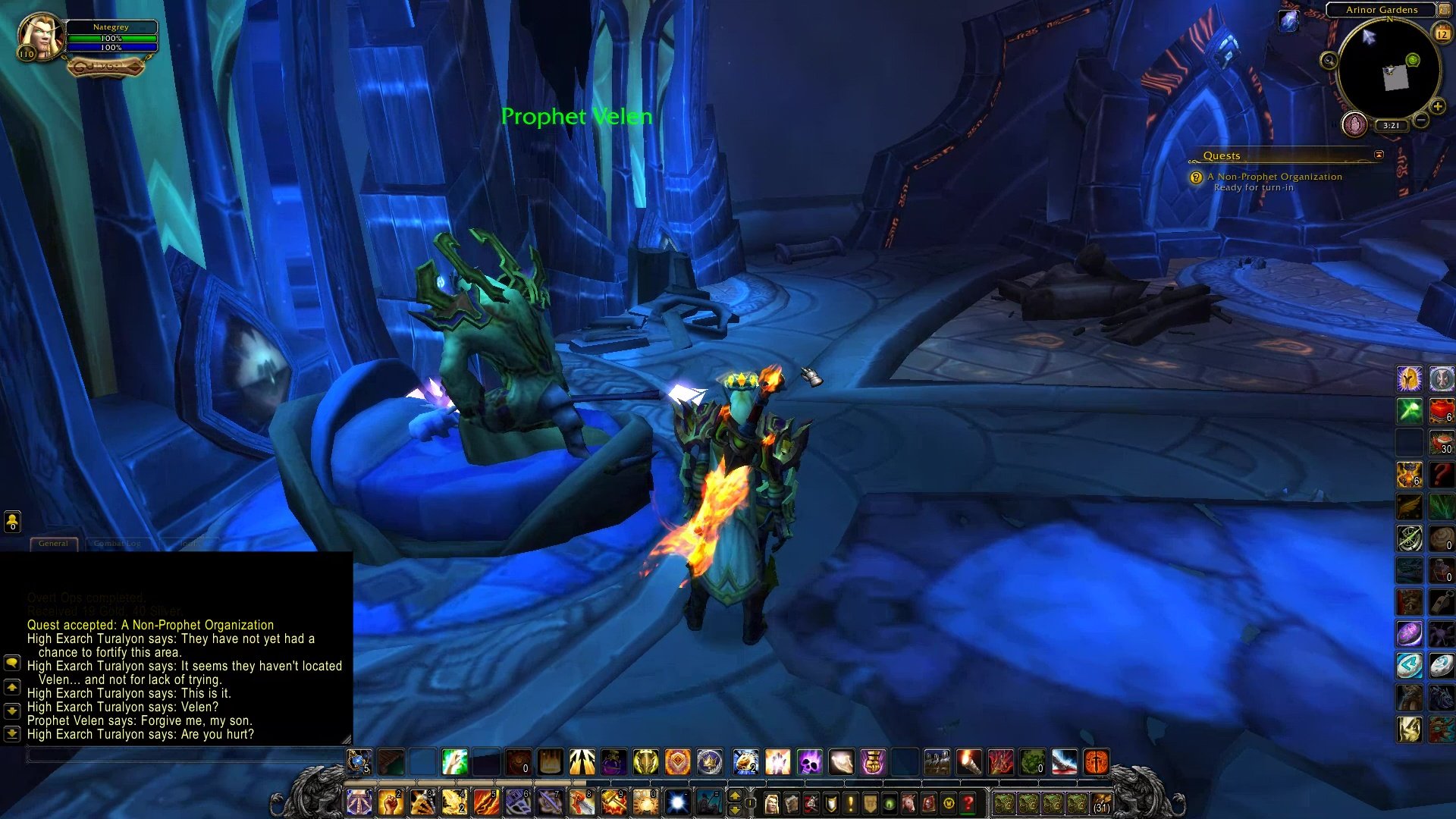 Completion
Prophet Velen: You came upon me in a moment of reflection.
(Velen peers at you with a tired expression.)
There is no time for such sentiment. We must press on.
A Non-Prophet Organization
Argus Zones