Alleria Windrunner: I think I understand what he was trying to show us, (name).
I feel a surge of power building ahead. They must be cultivating the Void, calling it here.
We need to stop them before they plunge this entire city into shadow. Find the source and cut it off by any means necessary.
Locus Walker and I have unfinished business.
Objectives
Deactivate 5 Void Harvesters.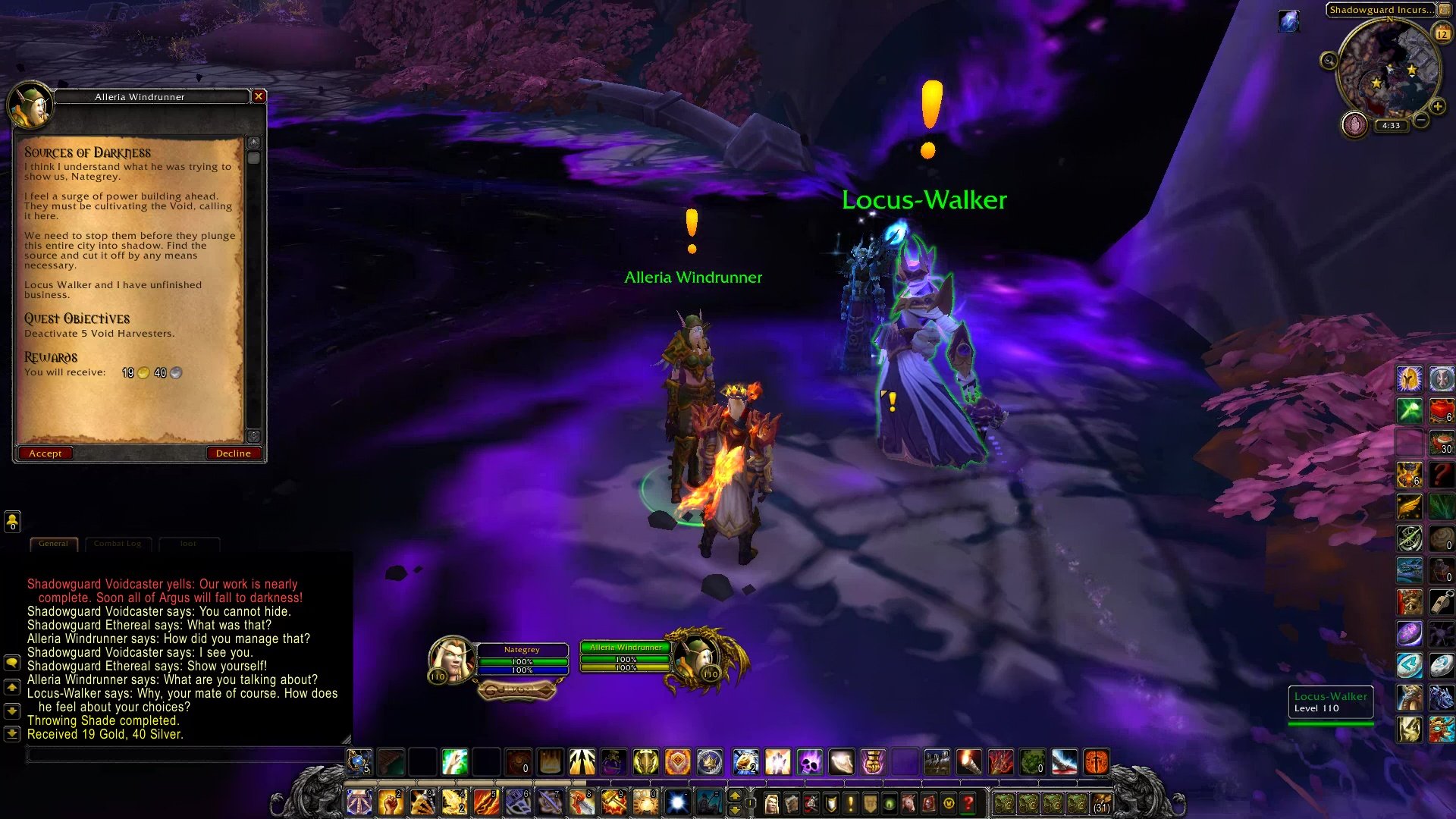 Progress
Alleria Windrunner: Turalyon trusts me to make hard decisions, and I him.
Locus-Walker: I am not talking about trust. How can you expect to embrace the Shadow with the Light shining so brightly at your side?
Alleria Windrunner: Without the Light there is no Shadow, teacher.
Editor's Note: The Void Harvesters are Ethereal portals. Click 5 of them to complete the quest.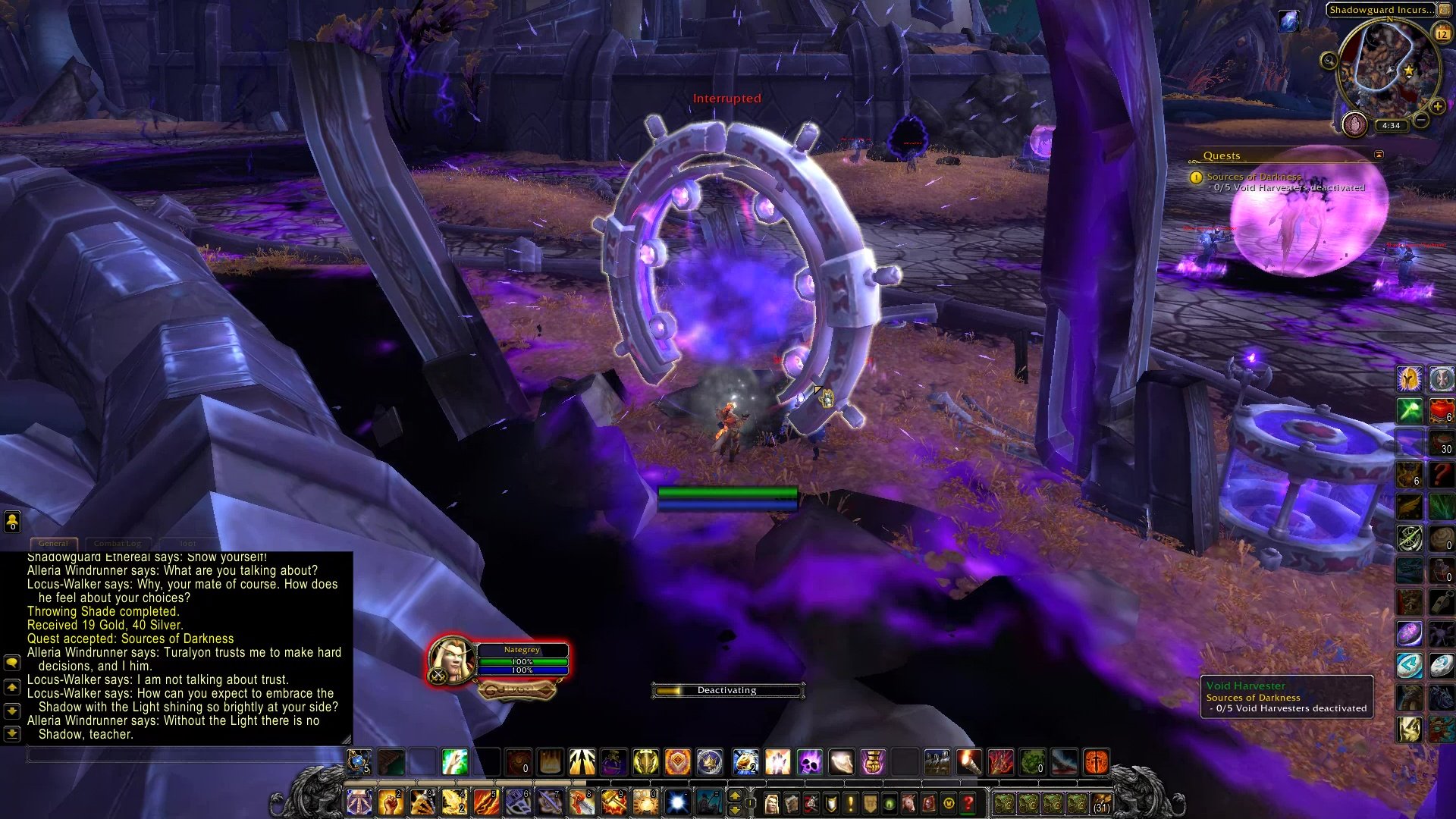 Shadowguard Siphoner: None may resist the will of the shadow.
Completion
Alleria Windrunner: We buy time but nothing more.
Sources of Darkness
Argus Zones