Archmage Y'mera: It was a good thing we sought two sources of energy. Even with the conduits active, the construct has not stirred.
It has likely been inactive a long while. Perhaps as long as Mac'Aree has floated above Argus.
What a long, lonely vigil it must have been.
(Y'mera is silent for a moment as she peers at the construct.)
Go ahead and jostle it a little. That combined with one last jolt of magic ought to do the trick.
Objectives
Wake the Gatekeeper.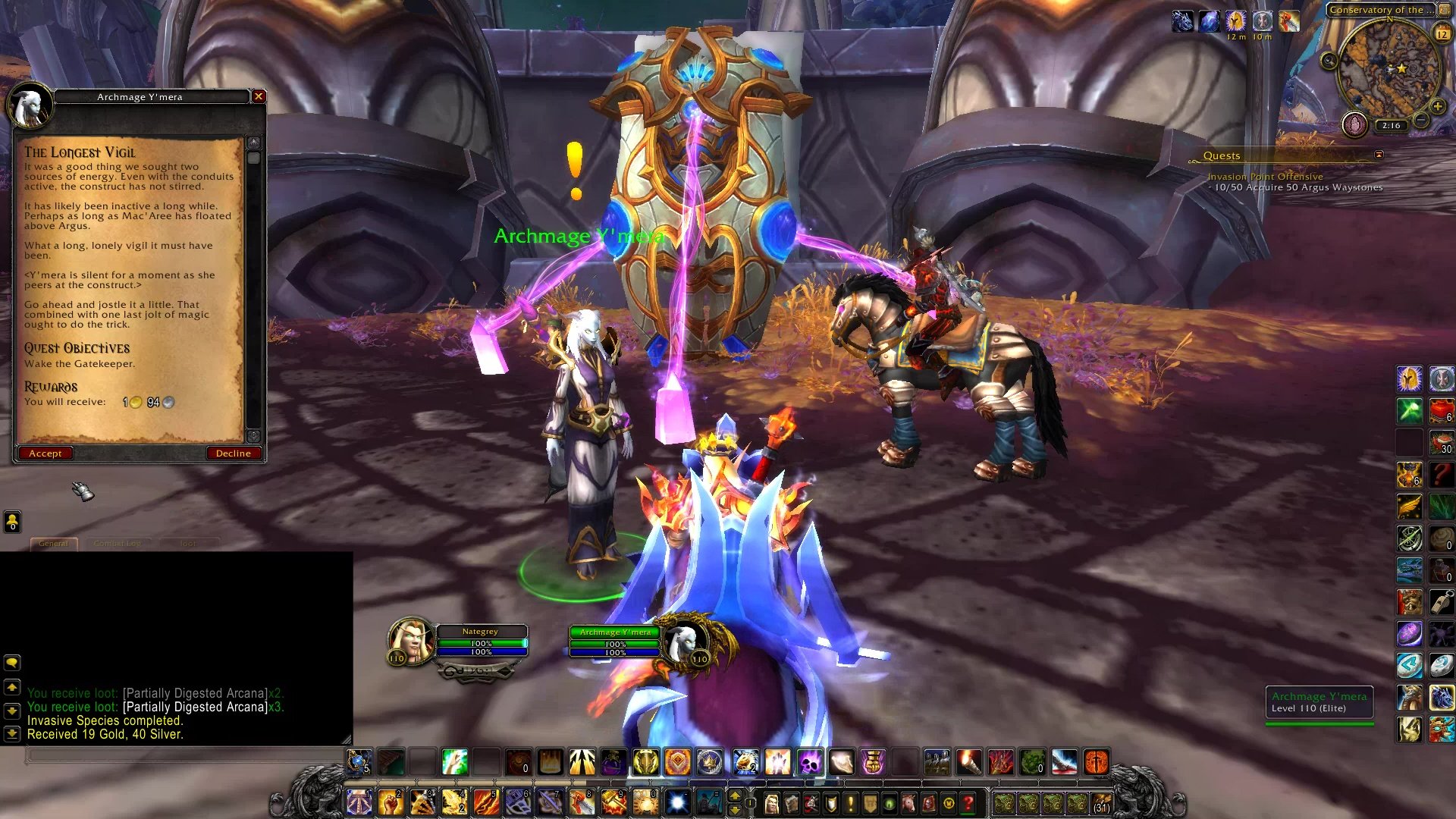 Progress
Archmage Y'mera: I am going to need your help. Jostle it a bit, won't you?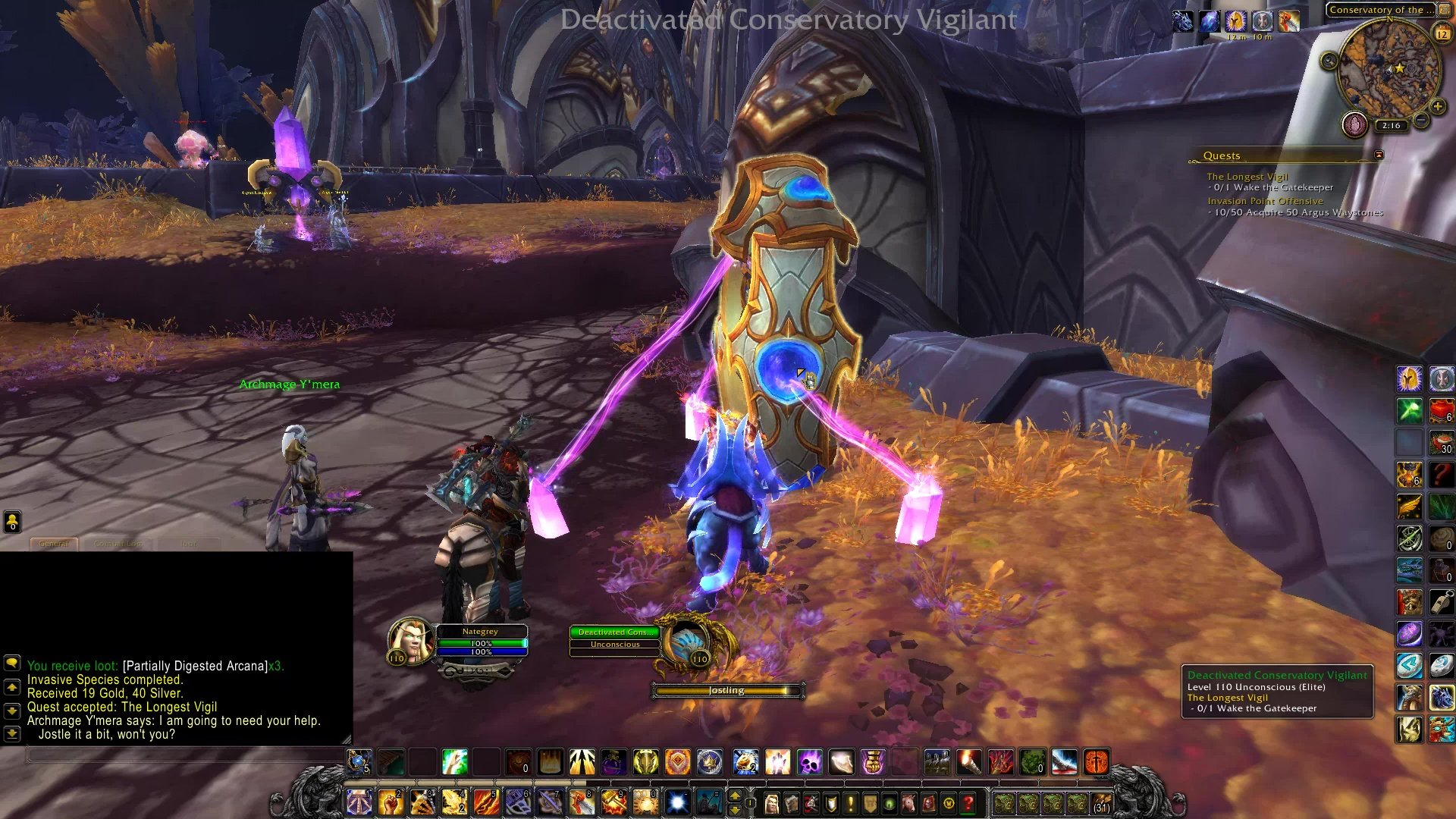 Vigilant Quoram: I am restored.
Archmage Y'mera: Oh no… I know that voice.
Vigilant Quoram: Exile Y'mera. Why have you returned?
Archmage Y'mera: We need–
Vigilant Quoram: Conservatory resources are not available to one of your… status.
Wake the Gatekeeper: 1/1
Note: If you are wondering why there is no quest turn in, and needed to come online to find out, the response is you need to click Vigilant Quoram to interact with a dialogue.
Vigilant Quoram: State your purpose or remove yourself from the premises.
(I seek the Sigil of Awakening.)
Vigilant Quoram: The Sigil is the Conservatory's highest honor. Only Archimonde's chosen may pursue this accolade. I am obligated to inform you that the master created trials specifically for this purpose. I am also required to allow the uninitiated to participate.
Speak to Vigilant Quoram: 1/1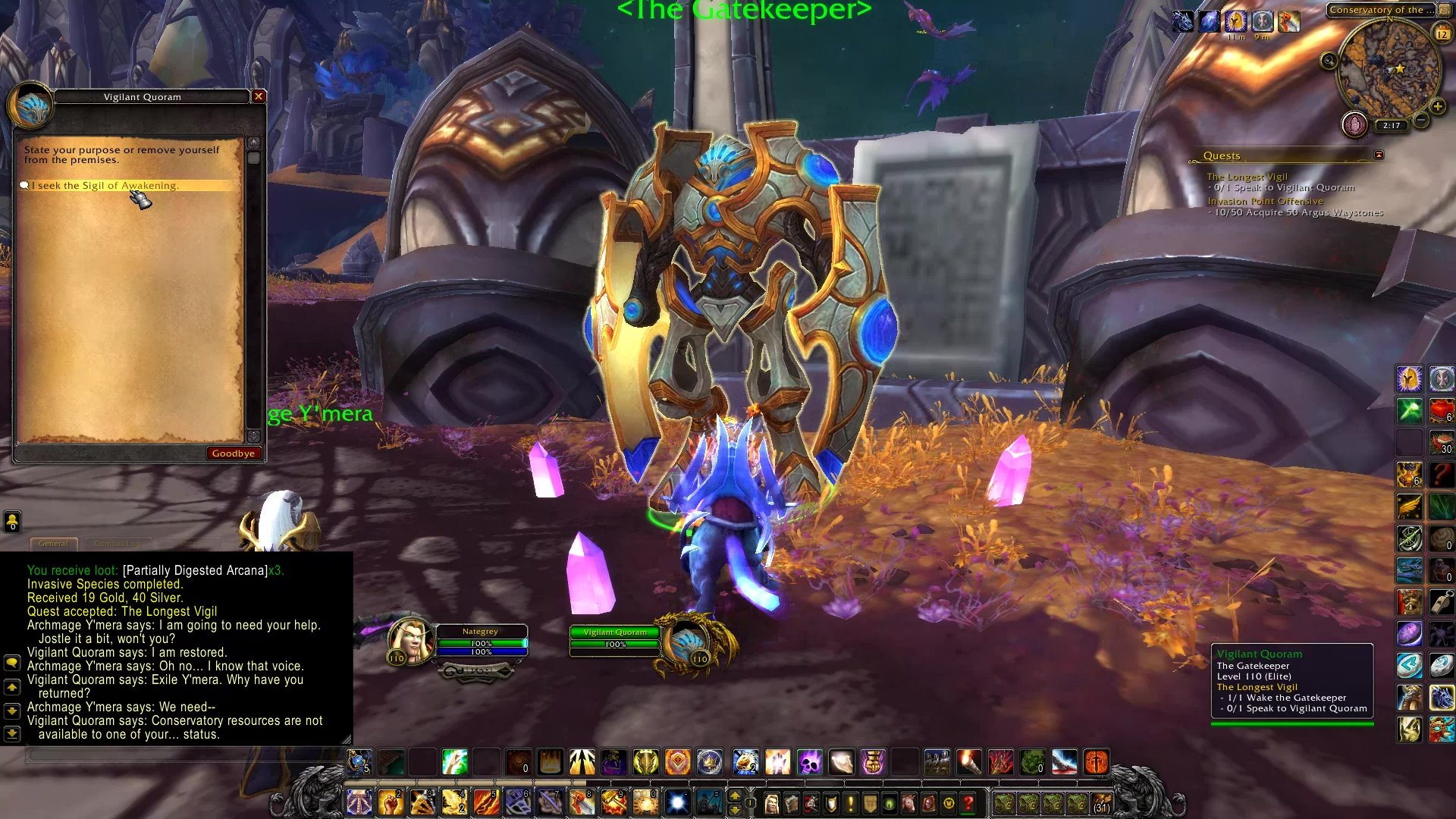 Completion
Vigilant Quoram: Prepare yourself, stranger.
The Longest Vigil
Argus Zones