Archmage Y'mera: This relic is too powerful to keep it out in the open.
We must return to the Vindicaar at once. The Prophet will know what to do.
I did want to thank you, (name). Without you this would not be possible. Quoram would have ensured I never got near the Sigil. Perhaps some day I will share that story with you.
Objectives
Return to the Vindicaar and secure the Sigil of Awakening.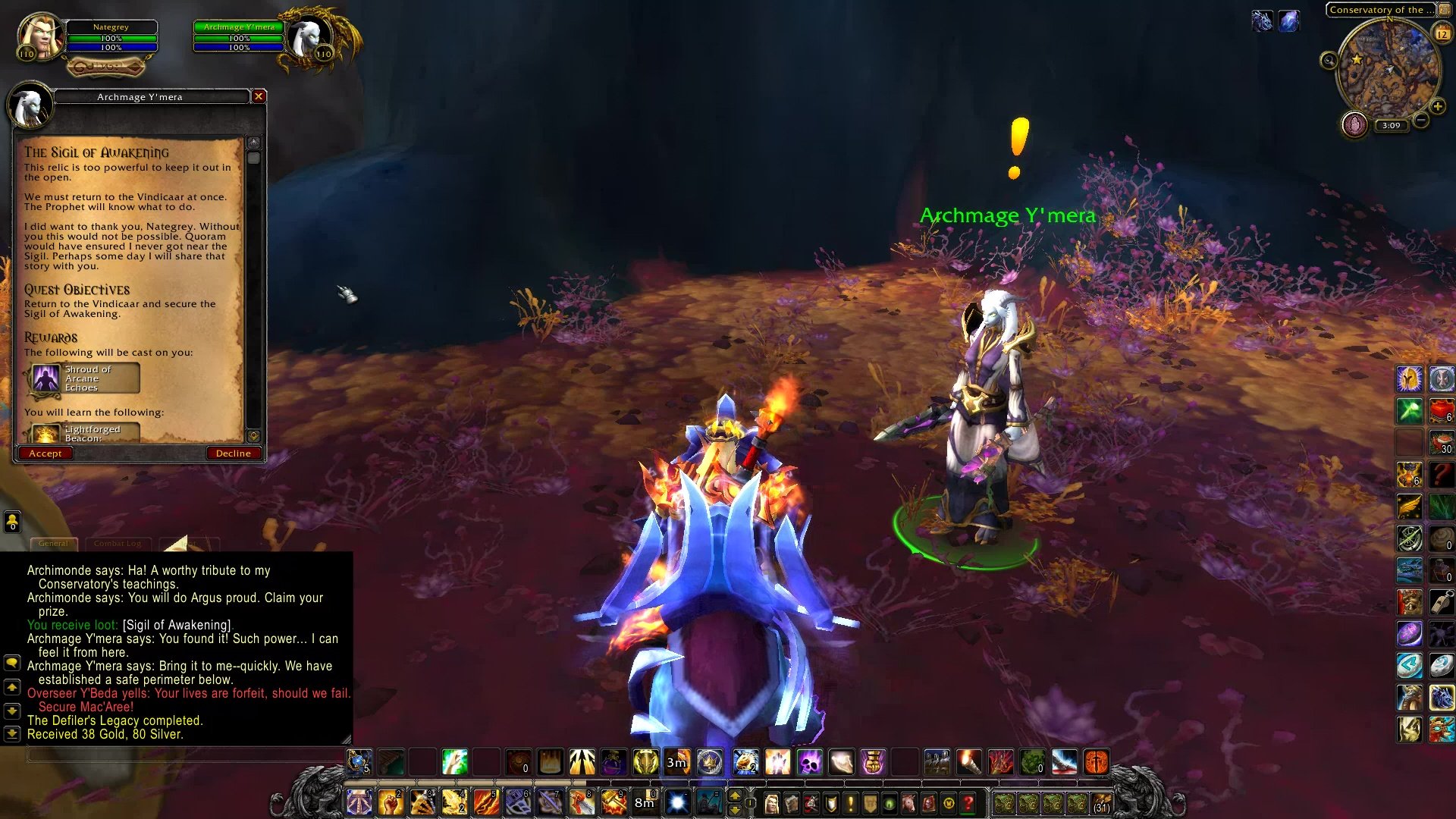 Progress
Archmage Y'mera waves for you to follow her.
Note: Click the beacon to teleport to The Vindicaar. Go to the center (top). In front of Velen is a ghostly-yellow marker. Click it to place the Sigil of Awakening on it.
Sigil of Awakening secured: 1/1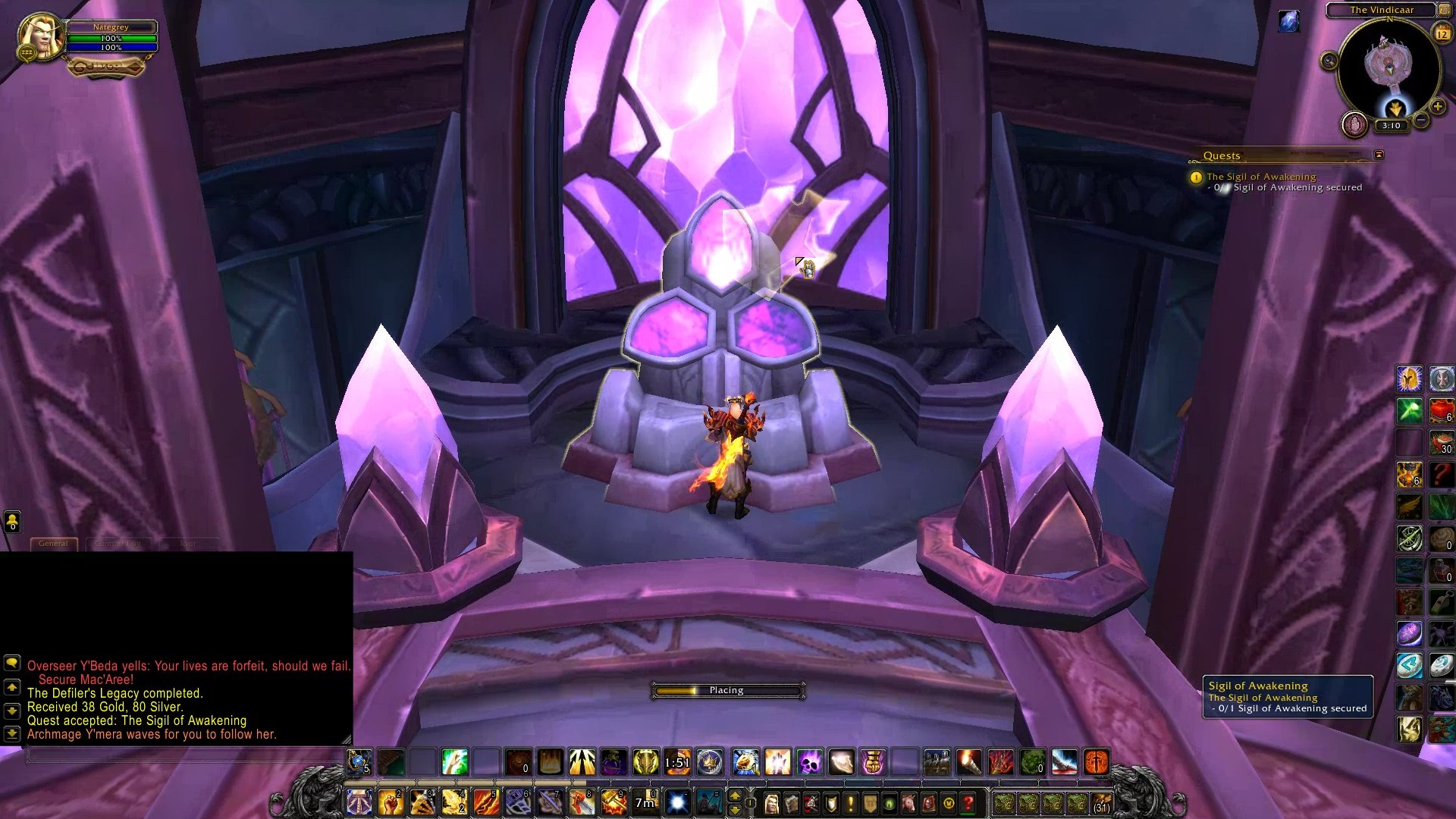 Completion
Prophet Velen: We are that much closer to restoring the Crown of the Triumvirate to its former glory.
Archimonde was disdainful of the Sigil's limitations. Without the rest of the Crown, it gave him little power. And power was all he ever craved.
This disdain is what allowed us to recover the Sigil. Had he anticipated its value to us, he most certainly would have destroyed it.
I do wonder what he hoped to prove with his trials. Was the Sigil itself the test, perhaps? Such a disappointment it might be, to most.
We are one step closer to unlocking the Vindicaar's true potential. All that remains is the Crest of Knowledge. Then the Crown will once more be whole.
New flight location discovered!
Rewards: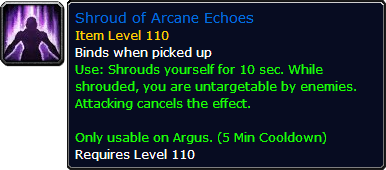 The Sigil of Awakening
Argus Zones