Illidan Stormrage: Eredar are adept at manipulating the fel that courses through this world. Those who do not shape it into living weapons build other armaments, like the Spires of Woe. The spires will make it difficult for even a small force to penetrate the main stronghold. We must dismantle enough of them to clear the way before we advance upon it.
Objectives
Dismantle 3 Spires of Woe.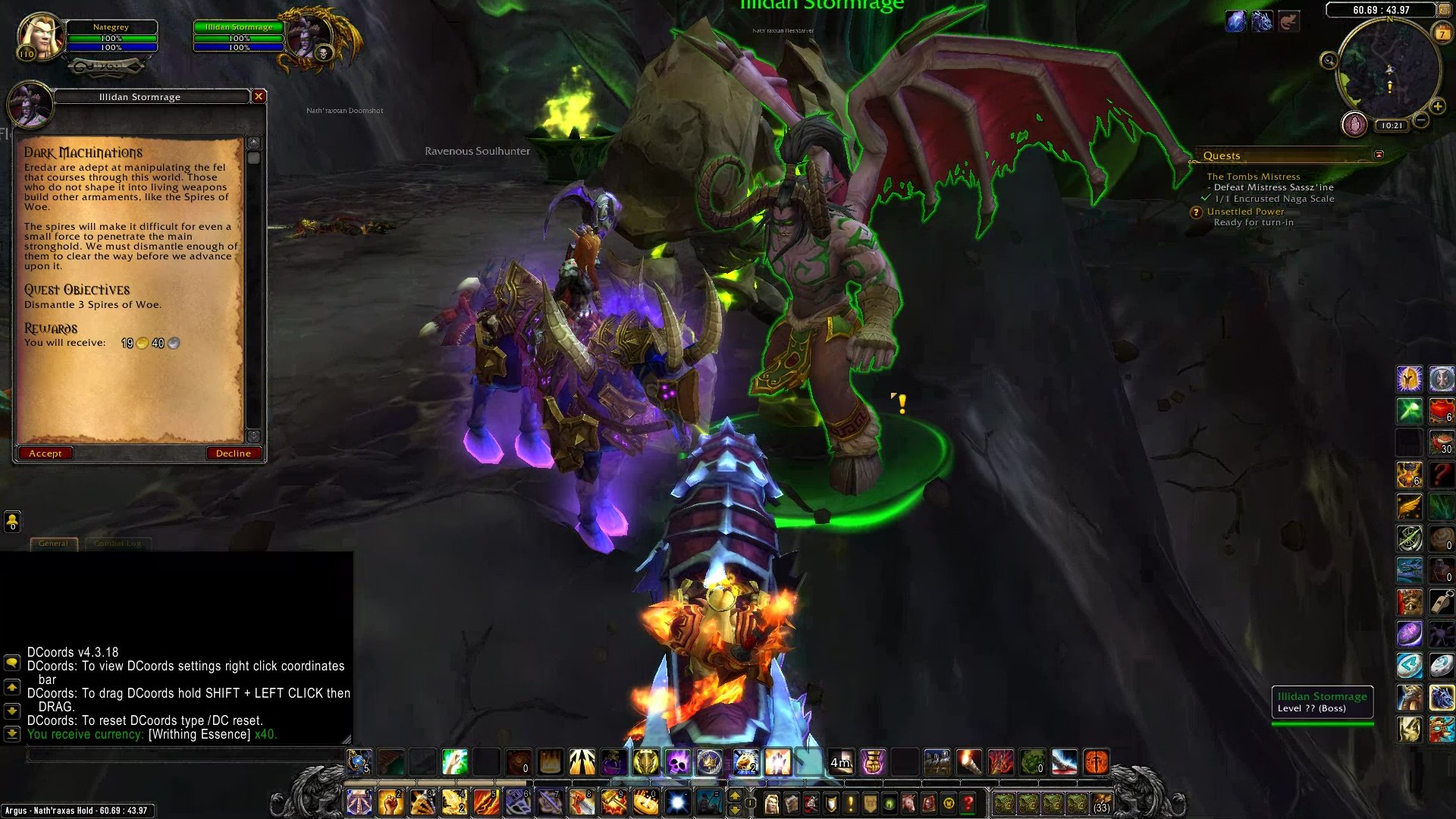 Progress
Illidan Stormrage: Once the spires are out of the way, we will make our move.
Nath'raxxan Doomshot: You dare set foot in our world?
Completion
Illidan Stormrage: No war is won by a single act, but without the spires protecting them the rest of the hold will fall as well.
Dark Machinations
Argus Zones