Baraat the Longshot: Light's Judgment has a security feature to prevent it from falling into enemy hands. We can trigger its recall mechanism, which will teleport it back to a vessel.
With the Xenedar out of commission, the gun should recall to your ship instead. You can make good use of its firepower.
The process takes time, though, and will likely attract the Legion's attention. Be on your guard.
Objectives
Locate and secure Light's Judgment.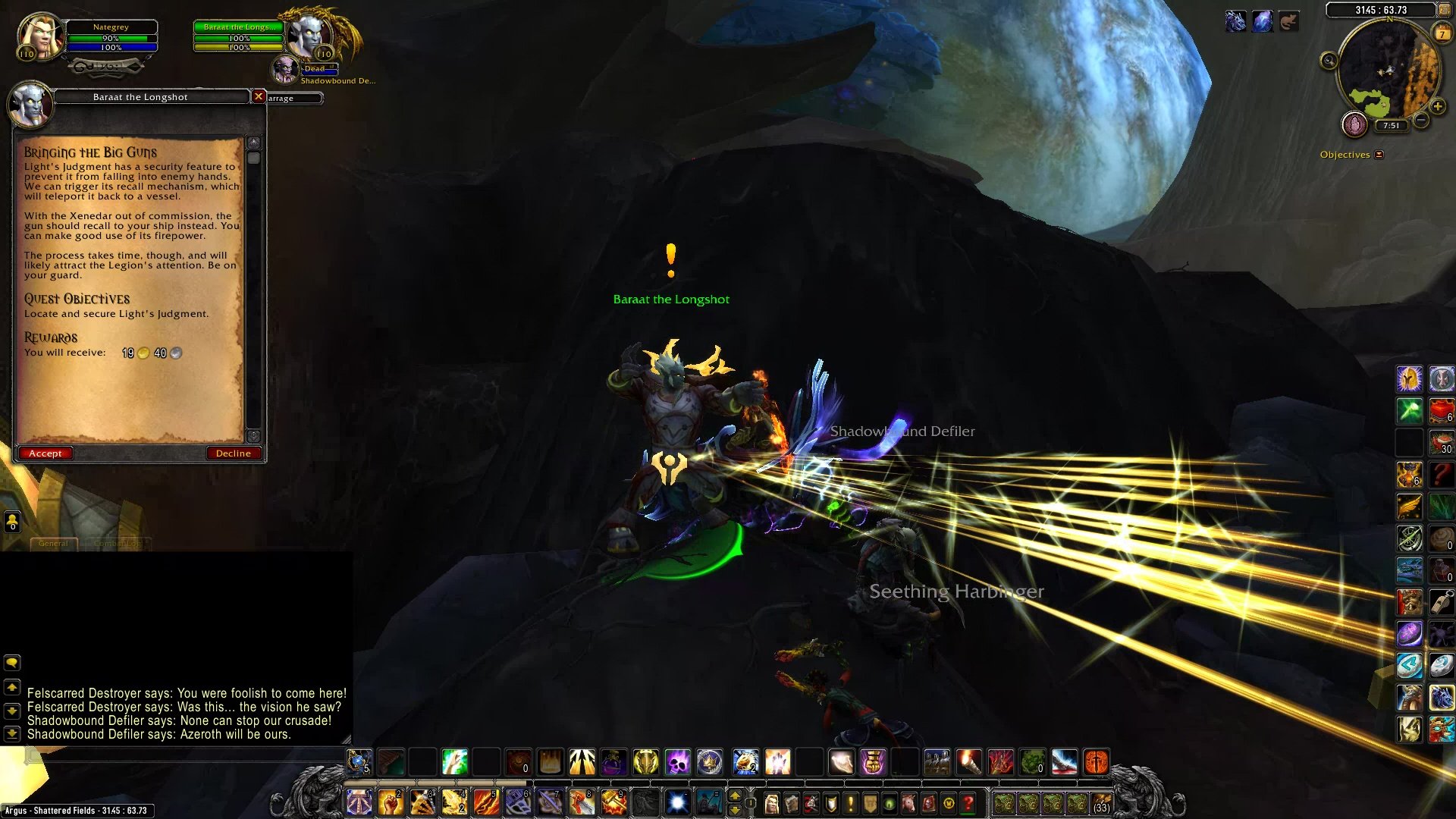 Progress
Grand Artificer Romuul: I have your coordinates, champion. It will take some time to calibrate the teleportation matrices. Keep it out of the Legion's hands until then!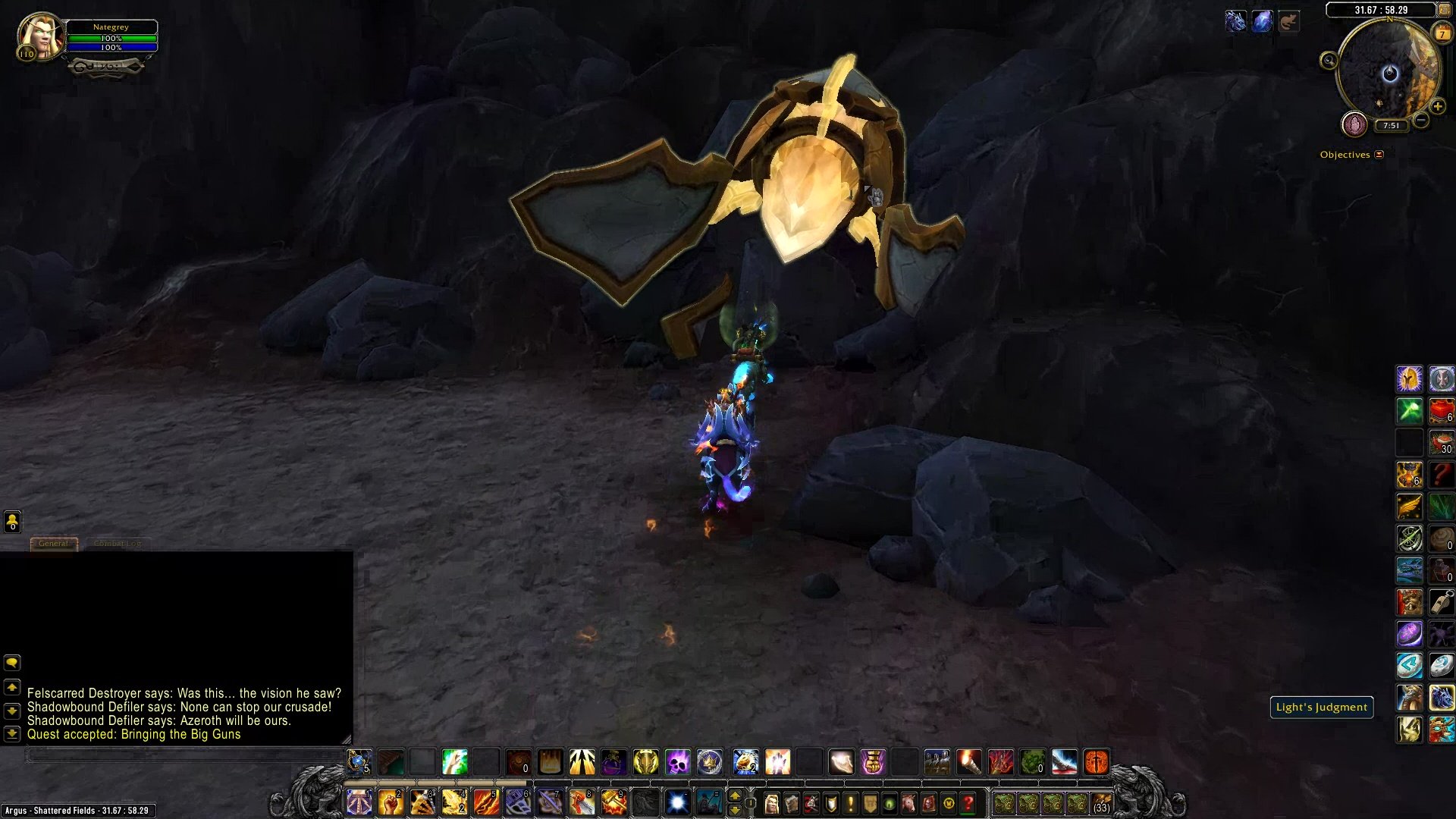 Note: Two waves of enemies start coming at you. Kill them fast to prevent getting overrun by too many. The event ends when you kill Quartermaster Aikras.
Felforge Salvager: Hey, that's ours! We saw it first!
Felforge Salvager: Quickly, quickly! Someone tell the quartermaster!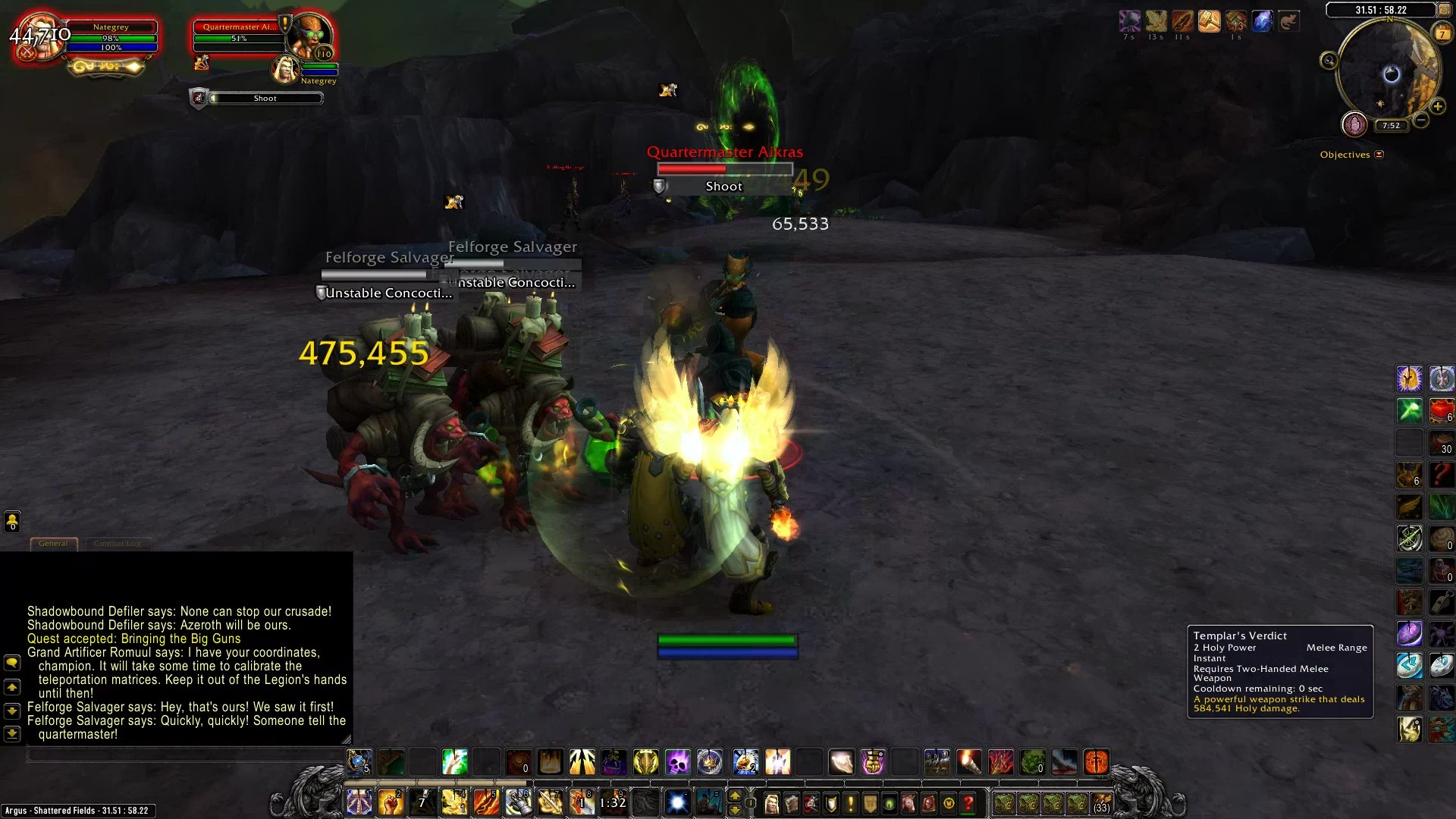 Secure Light's Judgment: 1/1
Objective Complete.
Grand Artificer Romuul: That should be it! Just activate the console one last time to complete the transfer. I will handle the rest!
Note: To turn in the quest, click the Light's Judgment object.
(Cutscene)
Completion
(The panel is now pulsing a soft golden glow. According to Romuul, activating it should teleport the cannon to the Vindicaar.)
Bringing the Big Guns
Argus Zones