Courier Gerald: A friend of mine, a fellow military courier, had a job at Southport Watch. The fort lies just outside of Boralus, so I would've expected him to be back by now. I have another job lined up, so could you go check out the fort for me? I'm probably just being paranoid.
QUEST OBJECTIVES
Speak with Tallis Skyheart.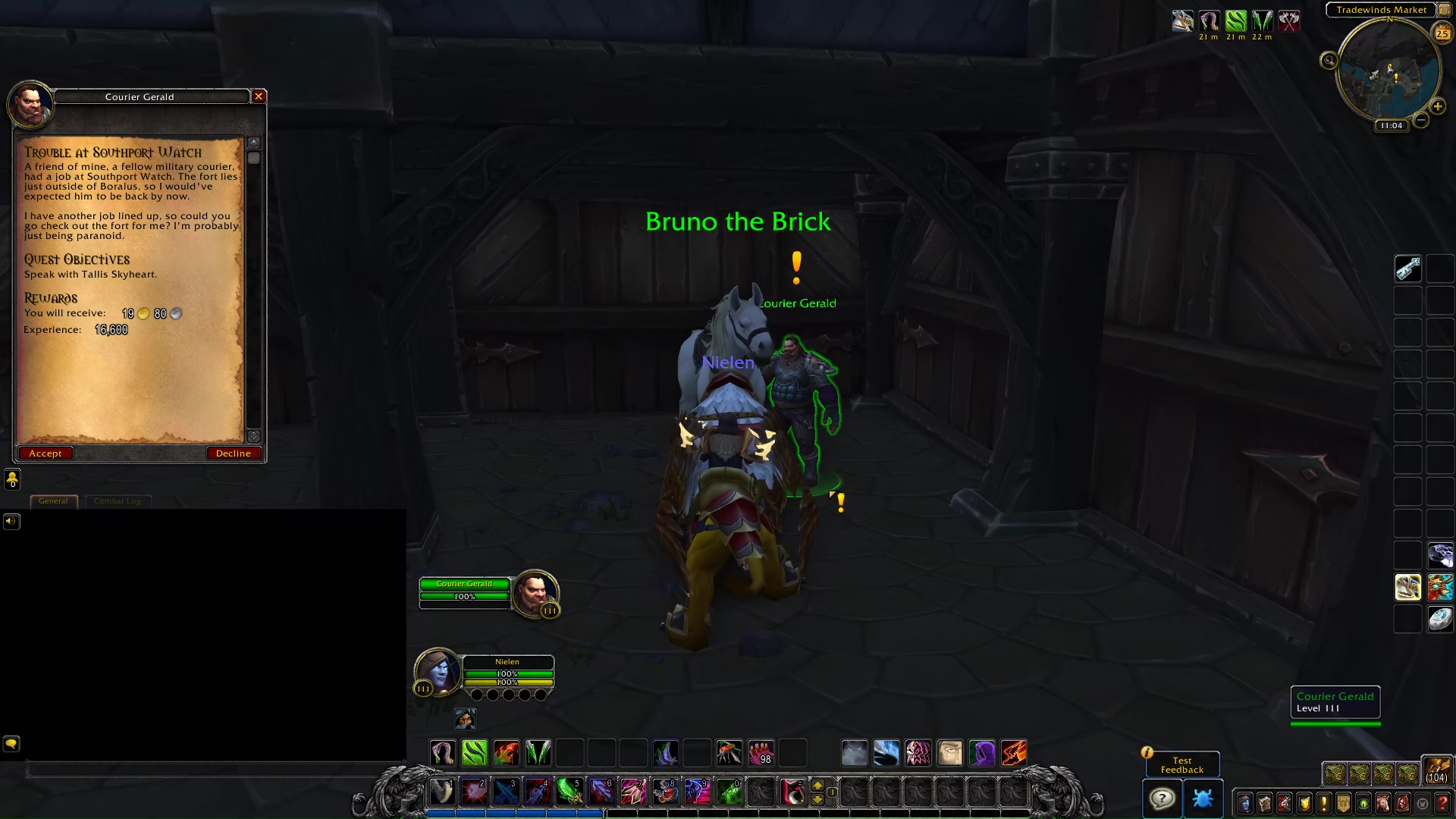 COMPLETION
Tallis Skyheart: A courier? I think we lost him in the coup.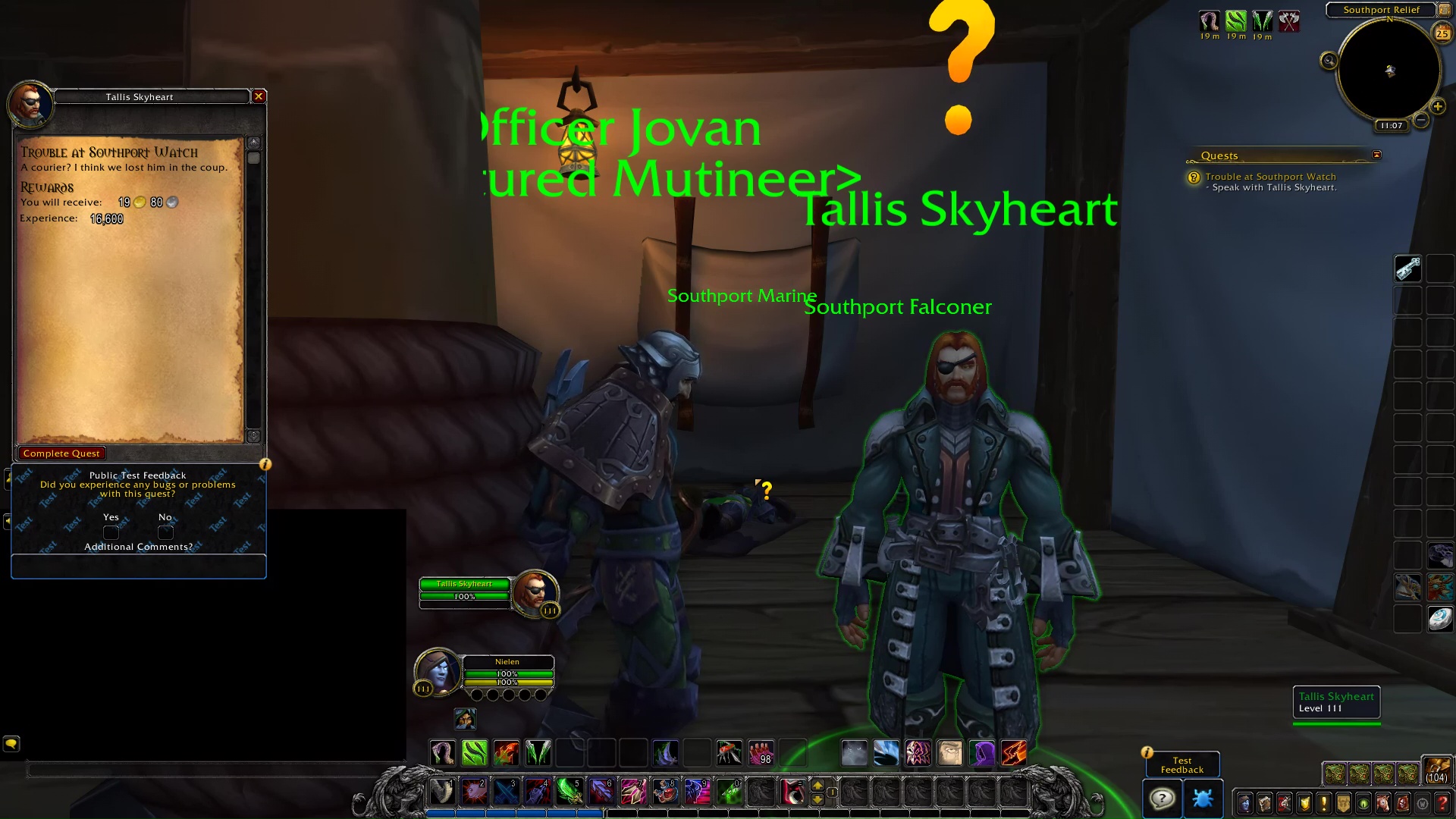 Trouble at Southport Watch