Lord Kennings: The cliffs here are well known for the crystal clear ice which forms at their base, and even more so for the elementals that are responsible for such. The hunters in my lodge use shards from the primal bodies to keep their stock frozen for transport.
More importantly, think of how useful it could be for making and serving drinks!
Let's see if we can't find some elementals and gather shards from them.
QUEST OBJECTIVES
Collect 20 Pristine Ice Chunks from ice elementals.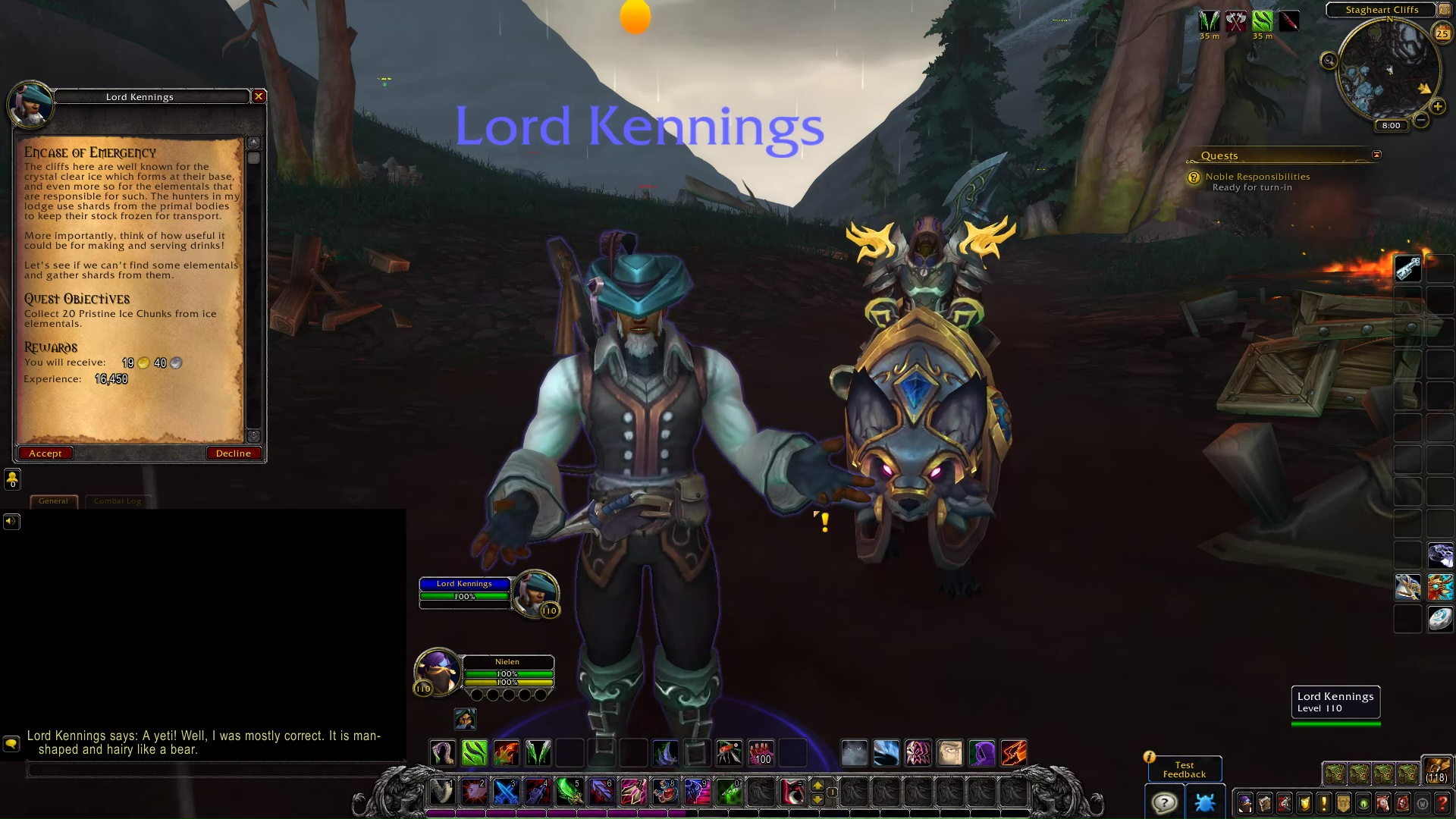 PROGRESS
TIP: Return to the snowy area at Stagheart Cliffs. You need to click these Humming Ice.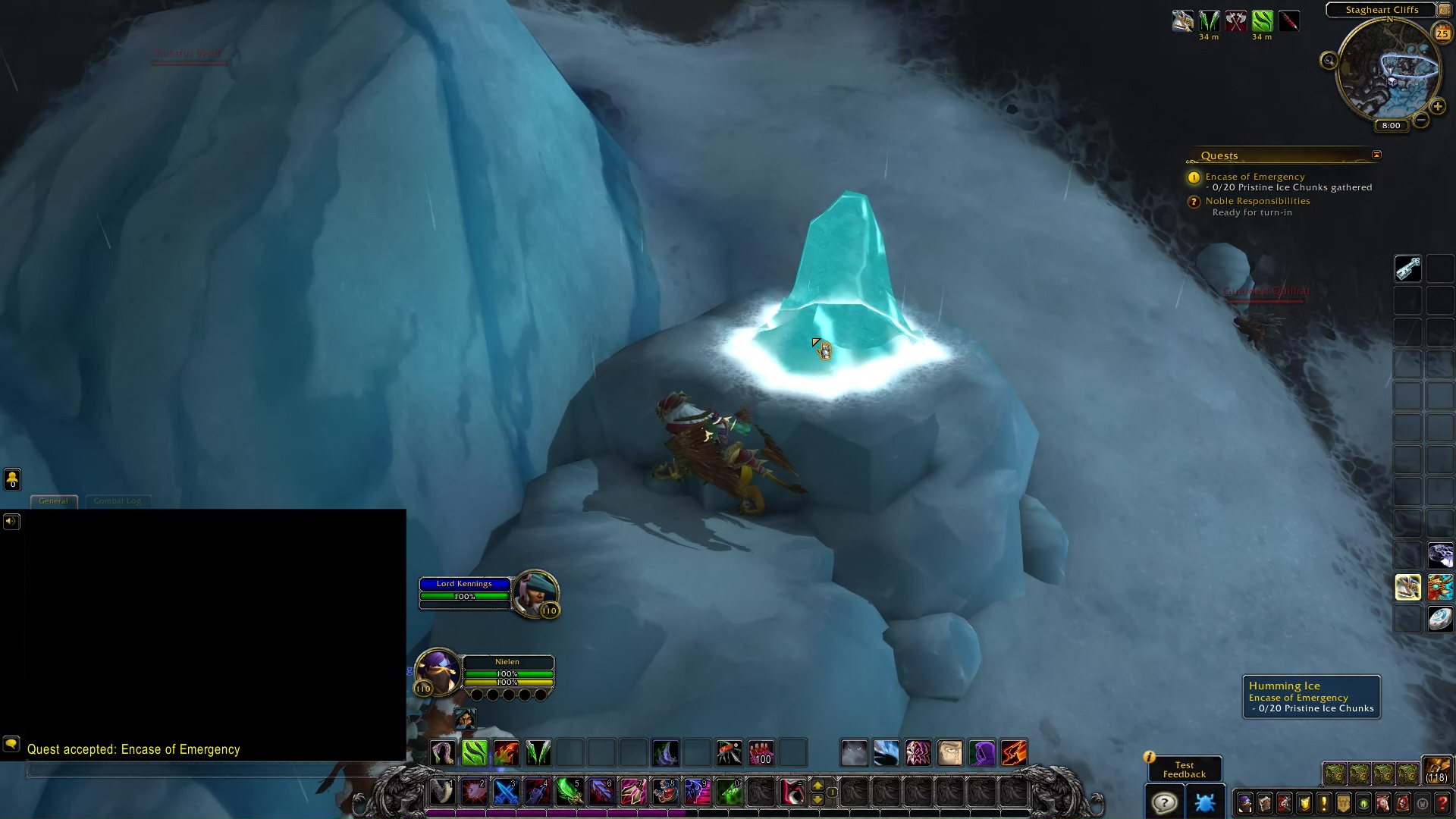 Tip: After clicking Humming Ice, they explode. Five Agitated Ice Shardling spawn to attack you. AOE them down. Loot them to obtain Pristine Ice Chunk. All of them cast Ice Shard.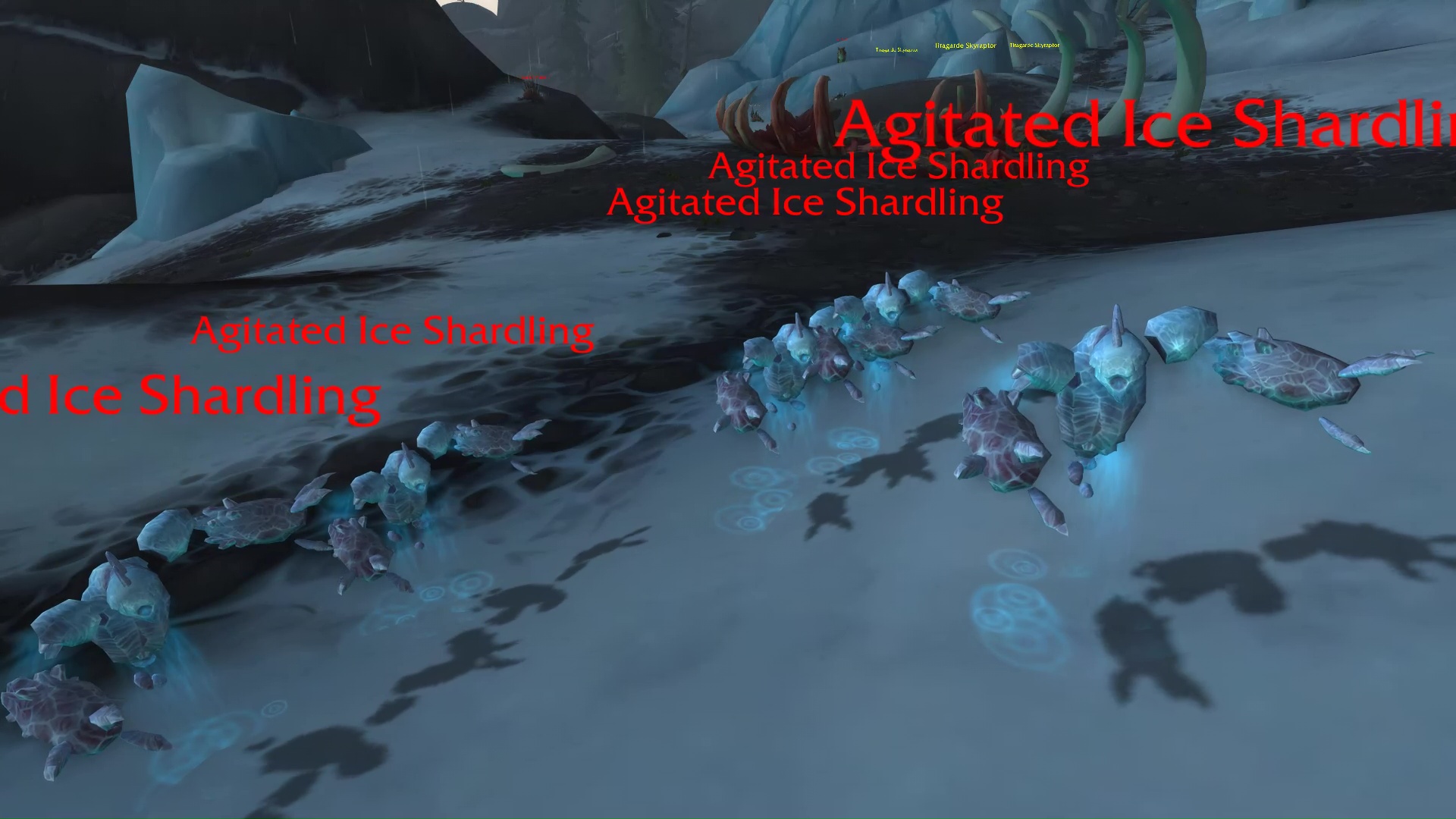 COMPLETION
Lord Kennings: I've heard that destroying some of the larger ice structures in the area angers them, so do what you do best and destroy any that you come across!
Lord Kennings: Perfectly chilled drinks, here I come! And there is enough for the hunters here too.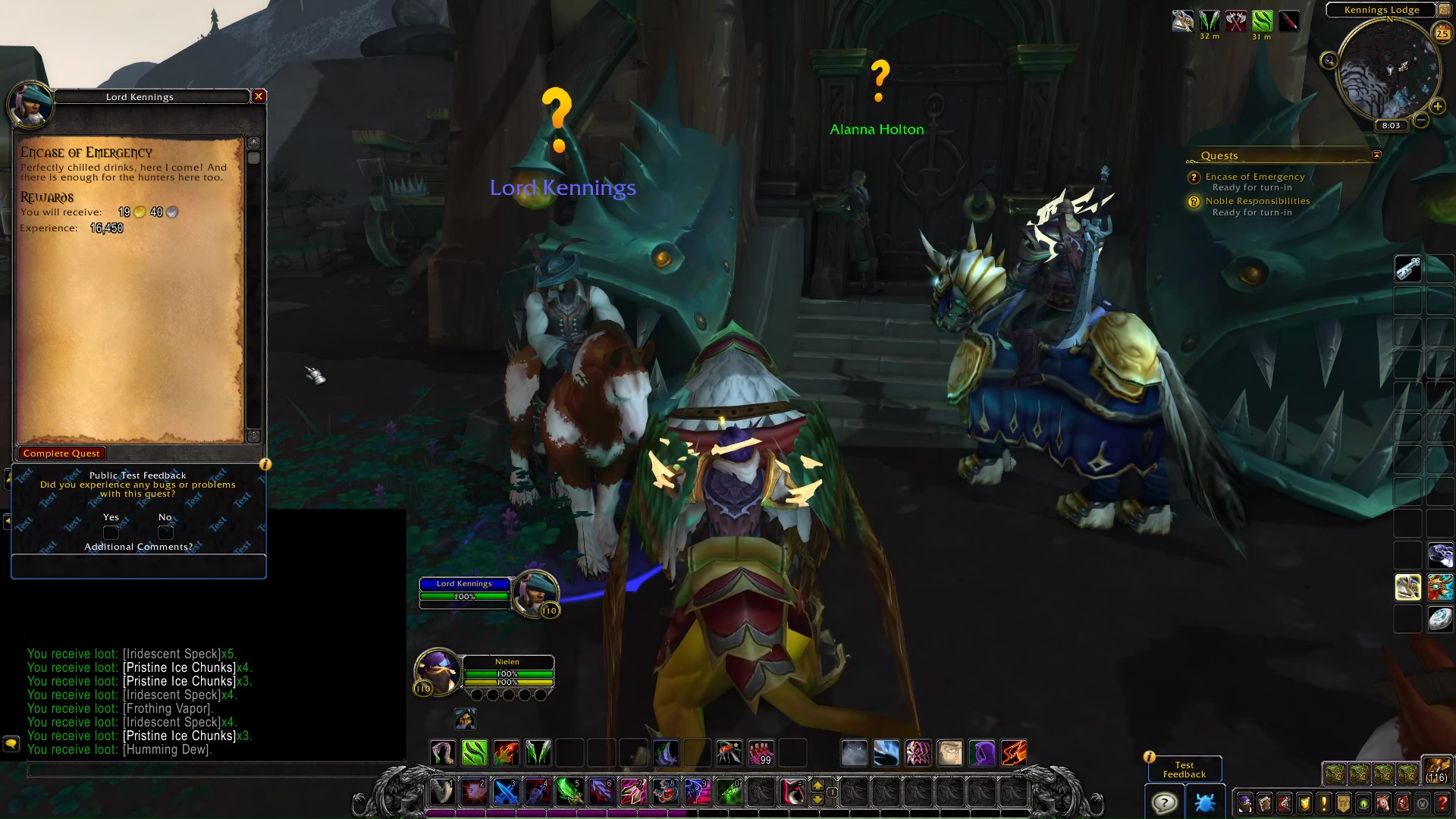 Encase of Emergency