Lord Kennings: From the state of this body, I would say a beast with formidable claws or fangs ravaged this camp. You say the trail leads westward? This camp usually houses more than one of Alanna's hunters, I wonder if they are tracking the beast down as well.
Hurry it up! I don't want to spend the day waiting around, track our dangerous quarry!
QUEST OBJECTIVES
Track and kill the murdering monster.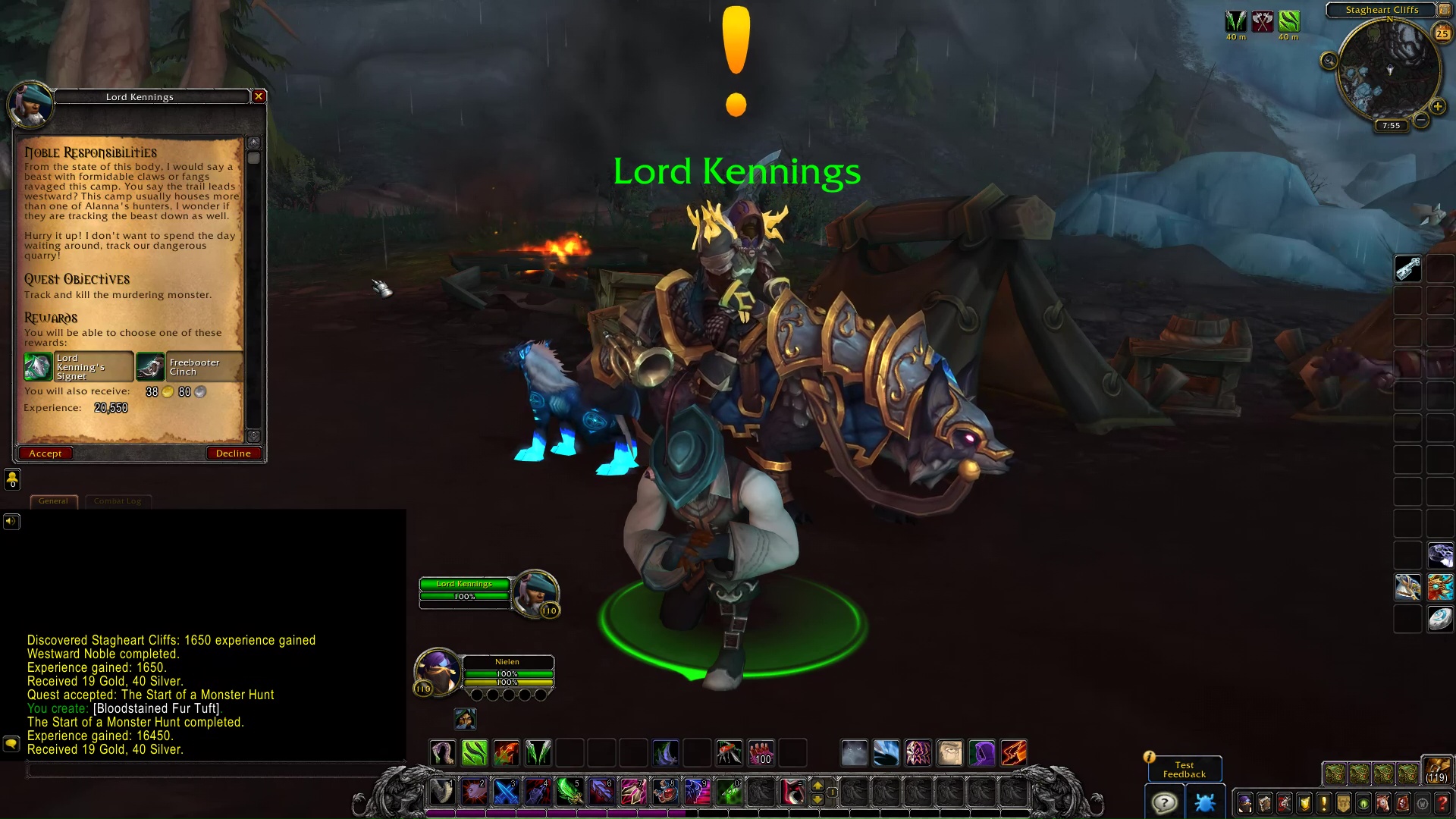 PROGRESS
TIP: First attacker's trail is southwest: Cold Corpse (stag).
Lord Kennings: What peculiar wounds. They almost remind me of a bear. Do they look like bear wounds to you?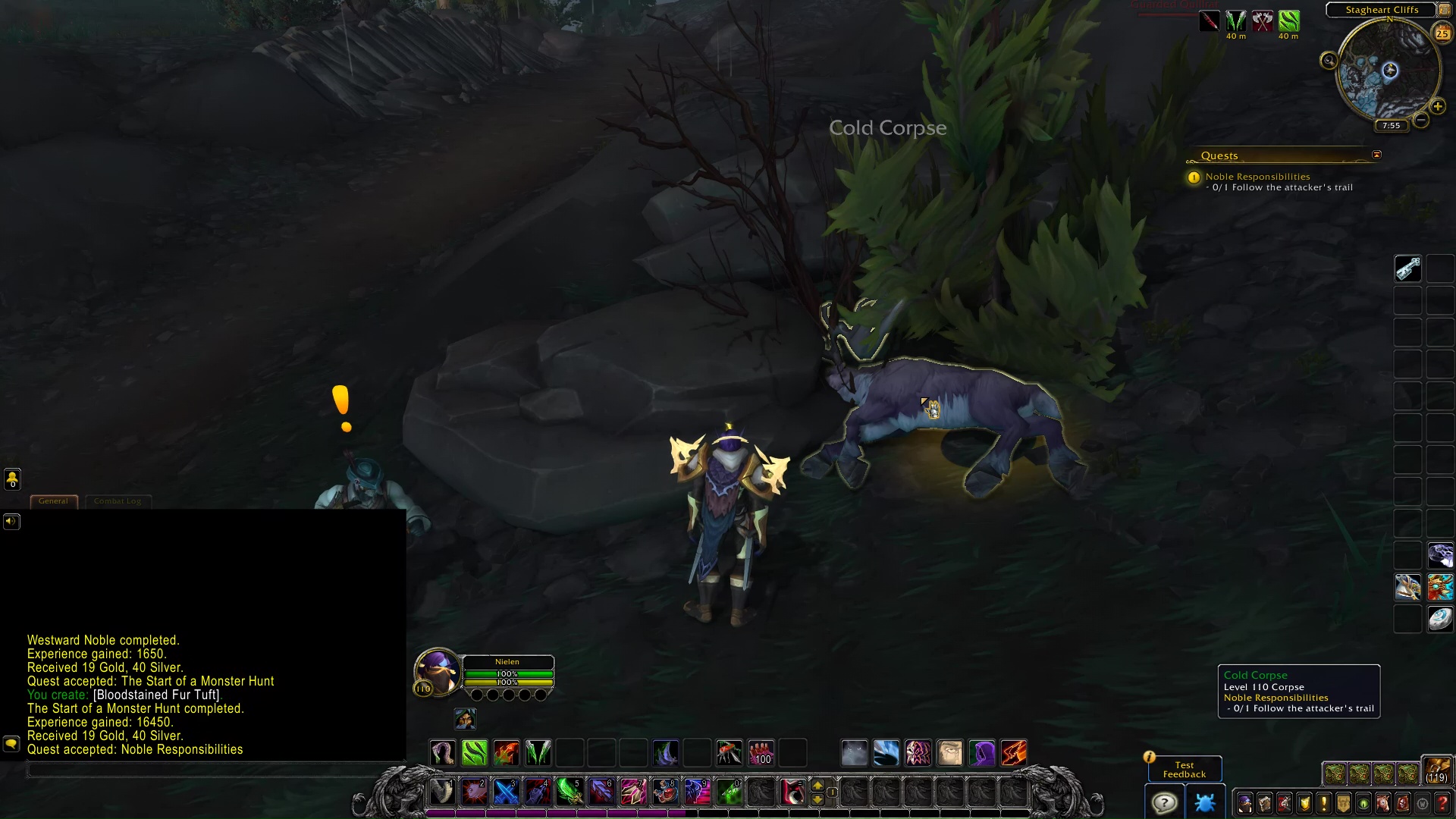 TIP: Second attacker's trail is a Hunter Corpse (human).
Lord Kennings: Or maybe not a bear. She looks like she ran afoul with an outlaw, or something.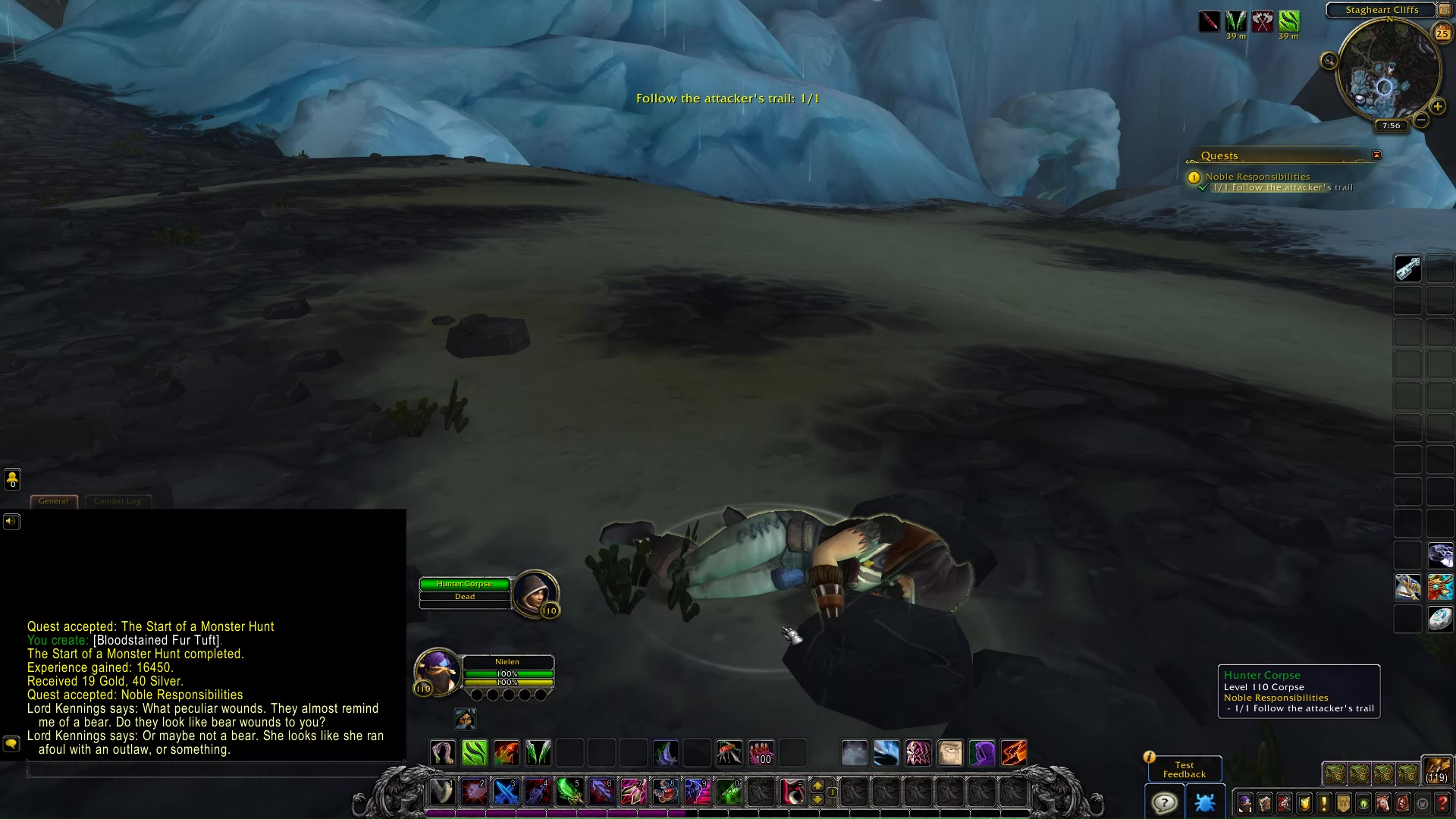 TIP: The third attacker's trail is a Dead Quillrat (porcupine).
Lord Kennings: More bear wounds. An outlaw and his pet bear, perhaps?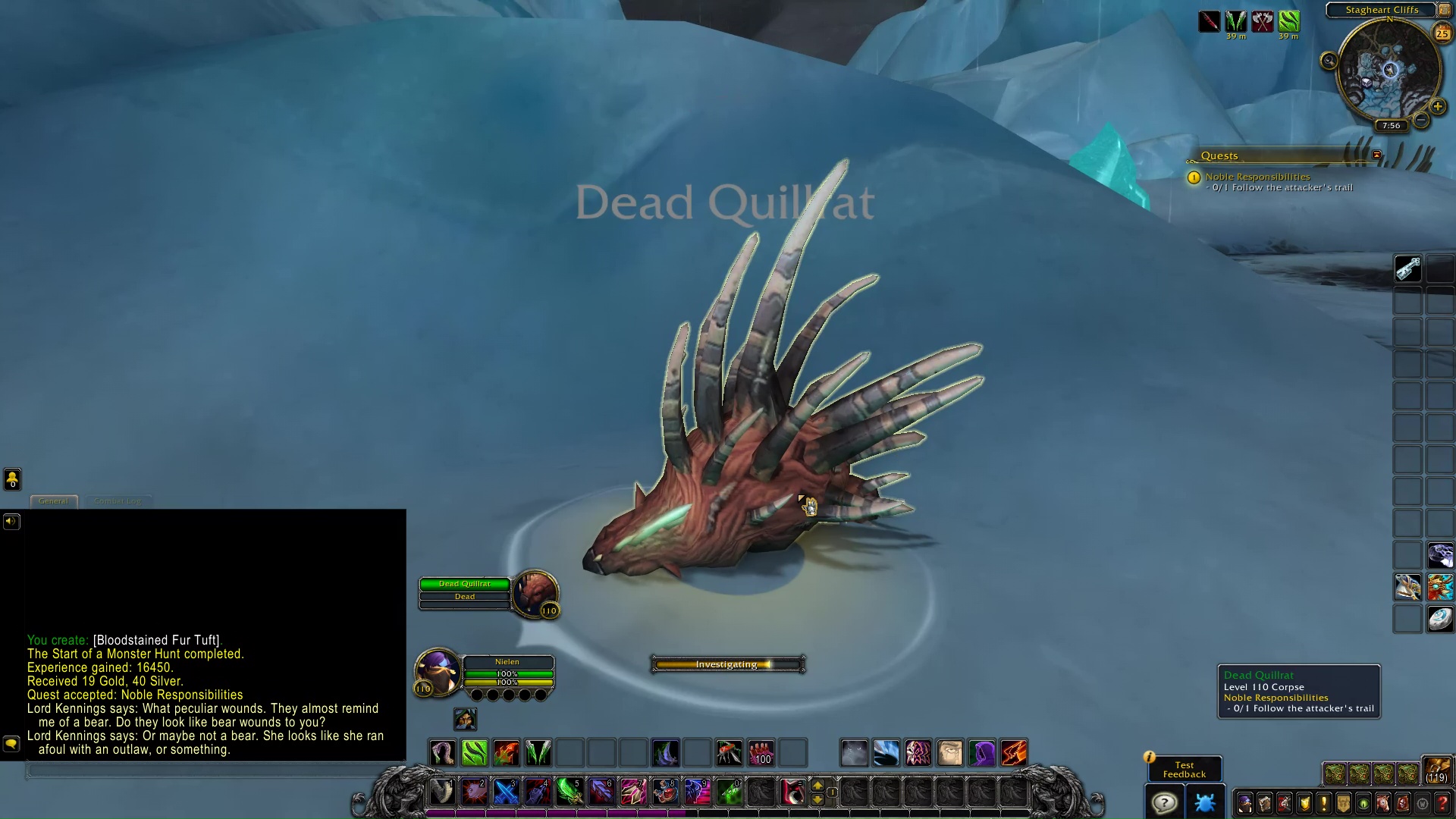 TIP: The fourth attacker's trail is a Fresh Stag Corpse.
Lord Kennings: Could it be a combination of the two? Man-bear. Or is it bear-man?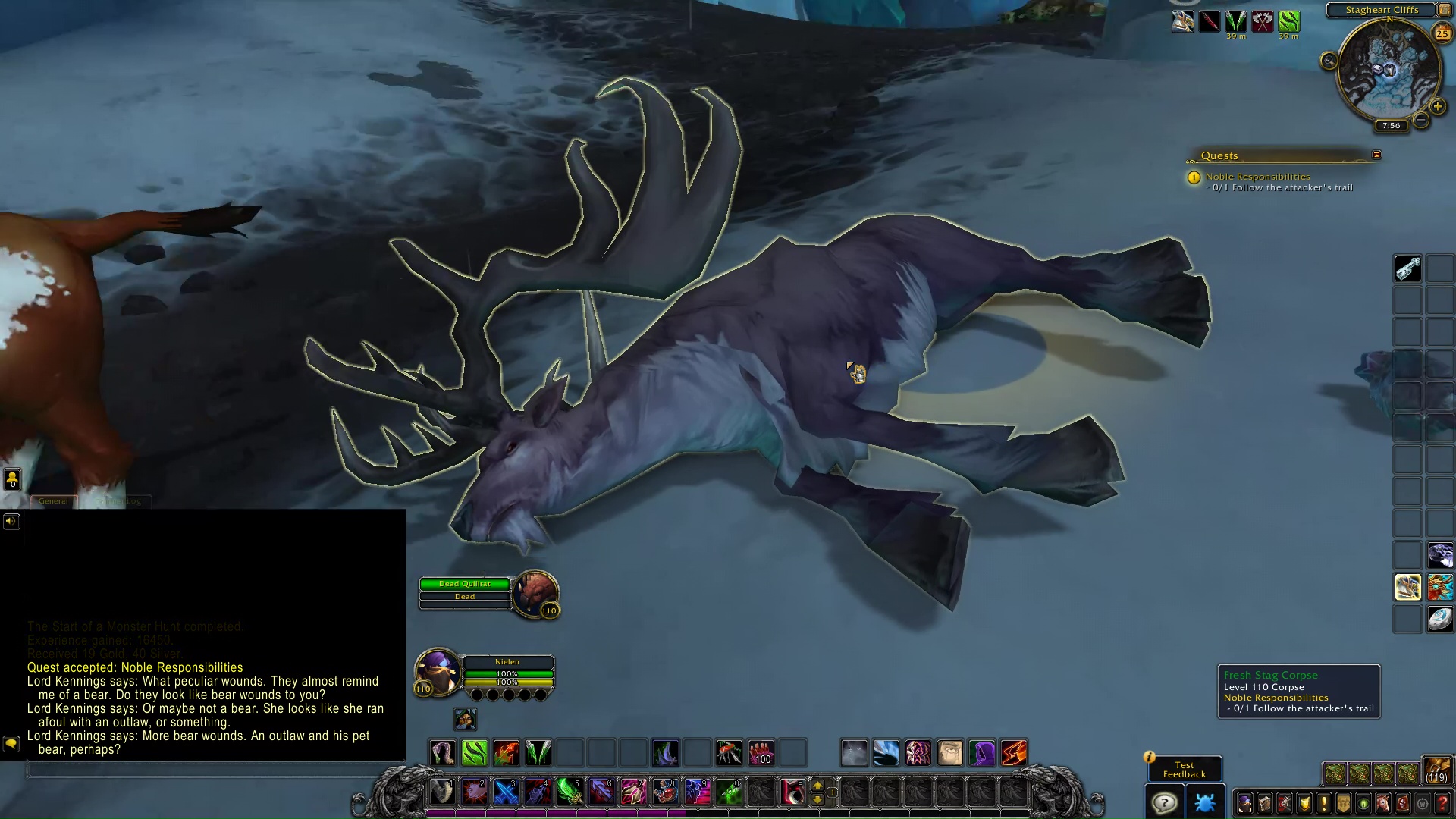 TIP: Go inside the cave near the Fresh Stag Corpse.
Lord Kennings: A yeti! Well, I was mostly correct. It is man-shaped and hairy like a bear.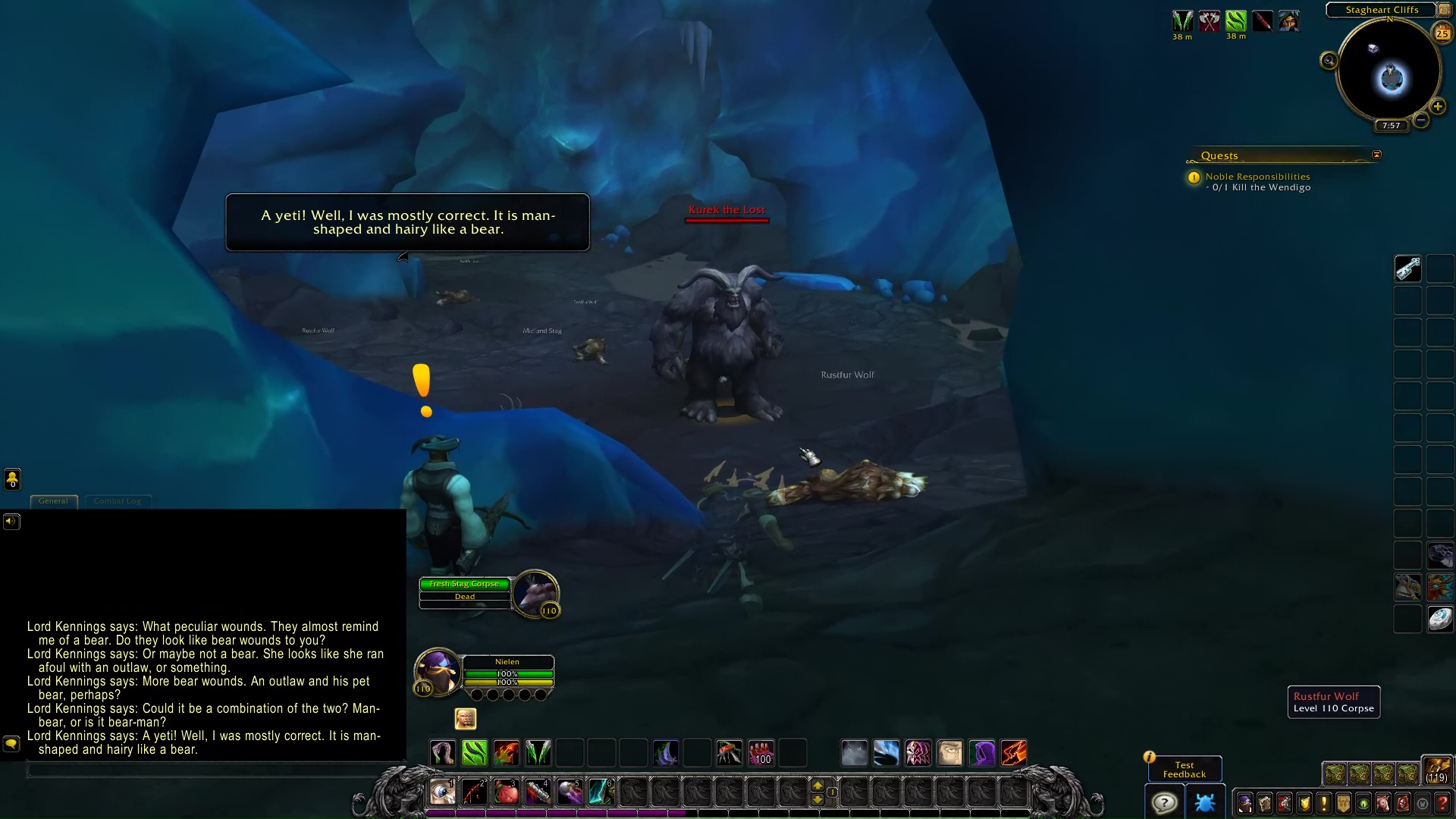 TIP: Kurek the Lost casts Shred and Avalanche. After killing, Kurek the Lost (Wendigo), return to Kennings Lodge (to the east) to turn in at Alanna Holton.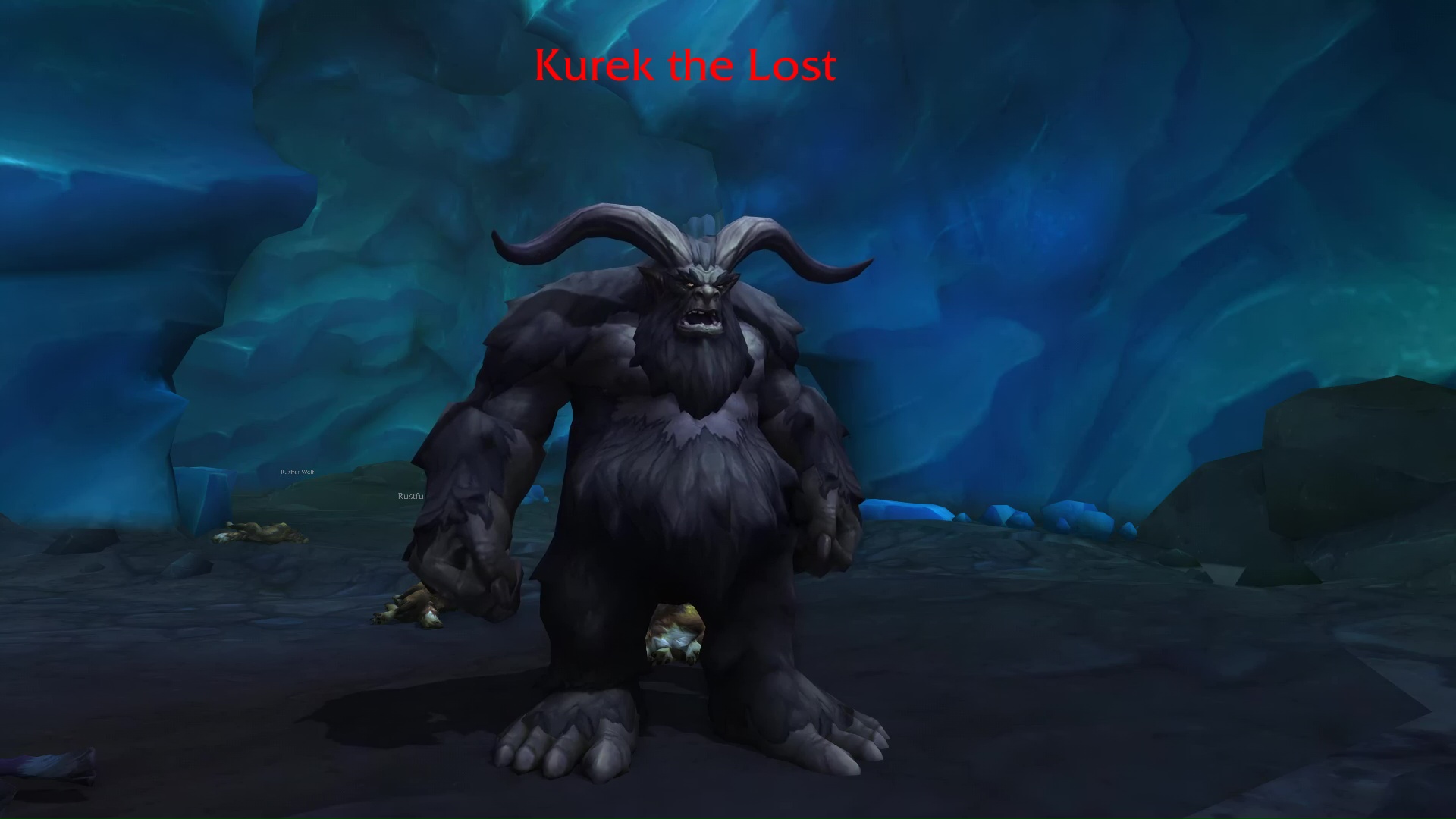 COMPLETION
Alanna Holton: Thank you for dealing with the threat. I'll see that the men who died out there have a proper send off.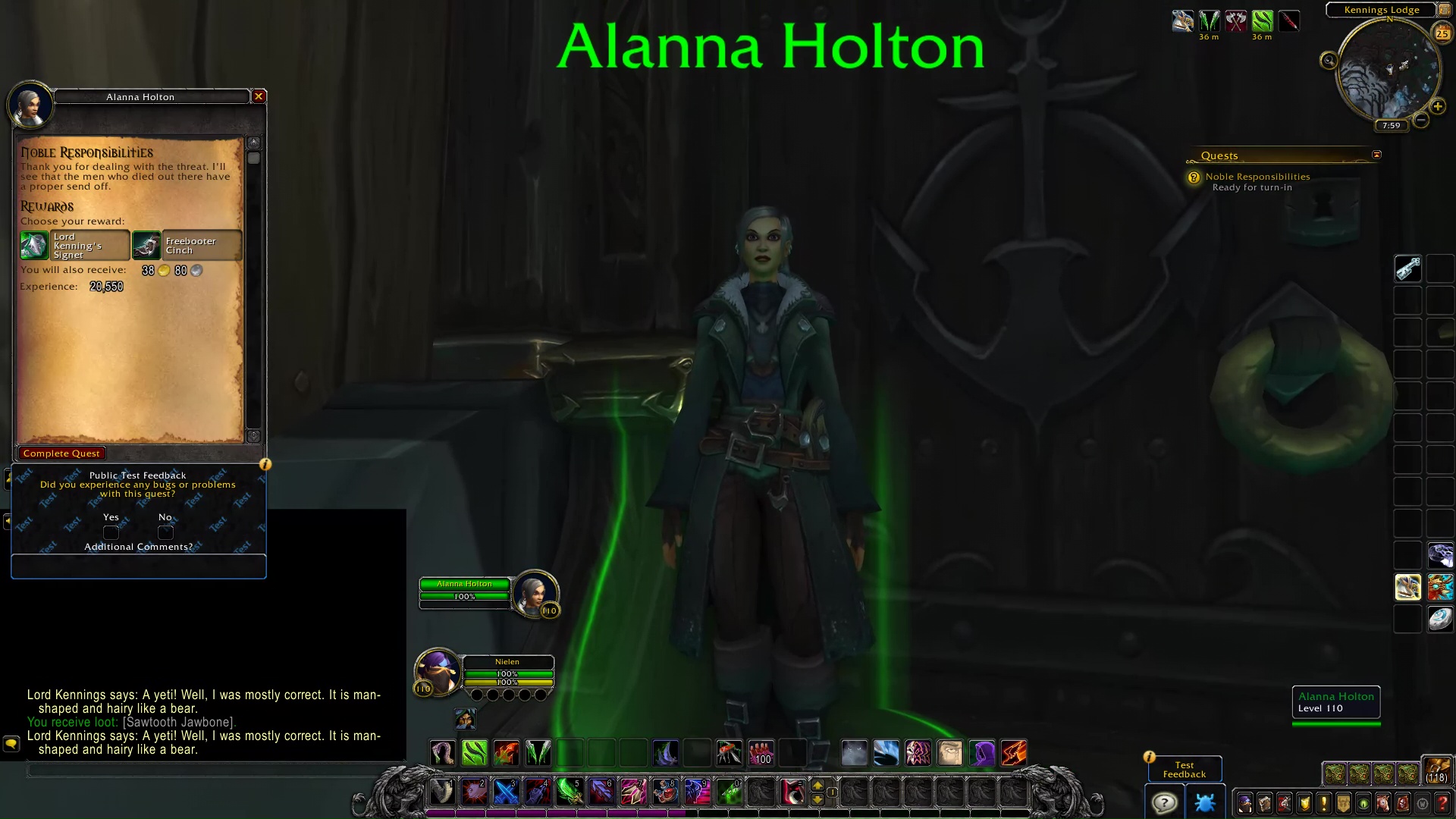 Noble Responsibilities