Mulverick's Plight
Mulverick: You were sent here to free me? It seems that makes us allies.
Slavemaster Turgall within the Soostained Mines will certainly have the key to this cage.
While you're in there, do you think you could see which of those spineless taskmasters took my axes?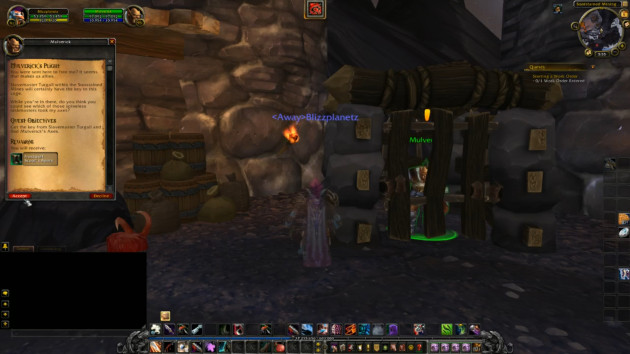 Quest Objectives
Get the key from Slavemaster Turgall and find Mulverick's Axes.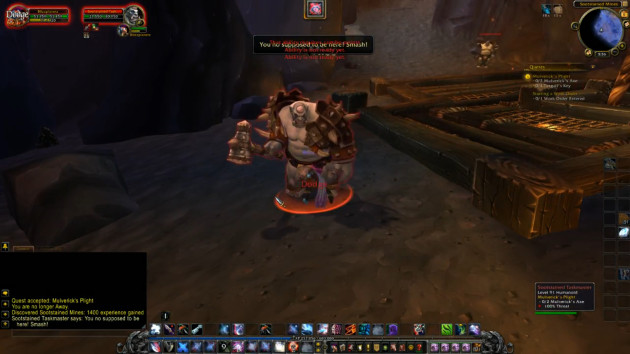 Progression
Sootstained Taskmaster: You no supposed to be here! Smash!
Slavemaster Turgall: You've made your final mistake, foreigner. Feel the power of lava as your bones melt!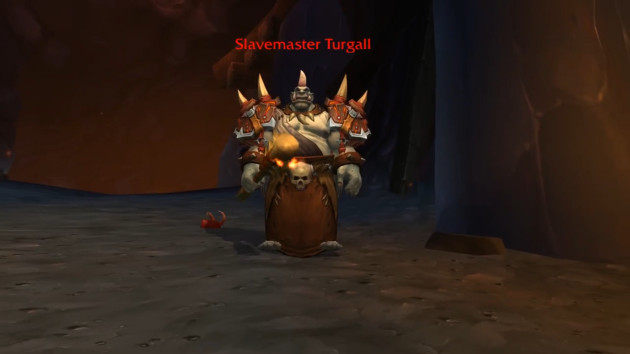 (Mulverick's Cage unlocked: 1/1)
Mulverick: Thank you. I don't know if I would have survived without your help.
Turgall was a cruel master. he tortured his slaves and let us starve to death!
Your deeds have shown you to be a fine commander. The sort of commander I would be honored to fight alongside.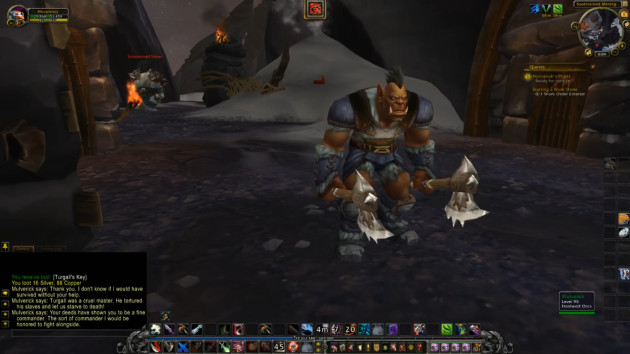 Completion
Mulverick: These ogres will be seeing the other side of my axes soon.
You have my sincere gratitude, (name).
Return to the main hub for Frostfire Ridge (Horde Quests) in Warlords of Draenor, or continue below the Story Achievement: Siege of Bladespire Fortress.