Bladeguard Sonji: Soon as dey arrived dey started pulling dese weird spire-things out deh ground. Every now and den dey get struck by lightning, and at first I not sure why. Long time ago, my people would send messages by smoke. I think dis be deh same thing. Lightning signals. Calling more snake-men to Zuldazar. Destroy dem spires, stop deh messages, whatever dey be.
QUEST OBJECTIVES
Destroy 4 Sethrak Spires.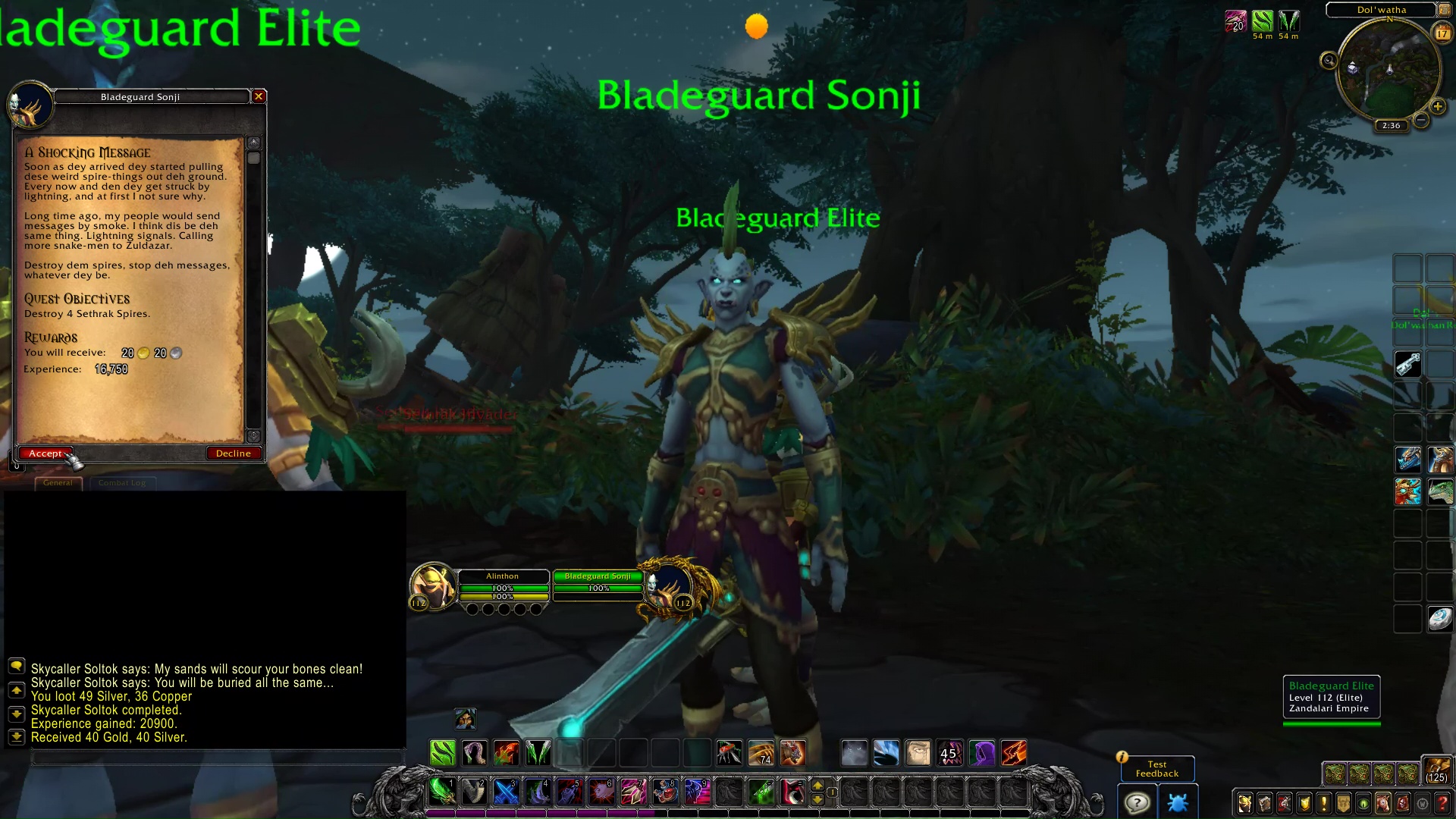 PROGRESS
Sethrak Invader: You cannot stop the sands from spreading!
Sethrak Invader: For the glory of the sethrak empire!
TIP: These are the required Sethrak Spire.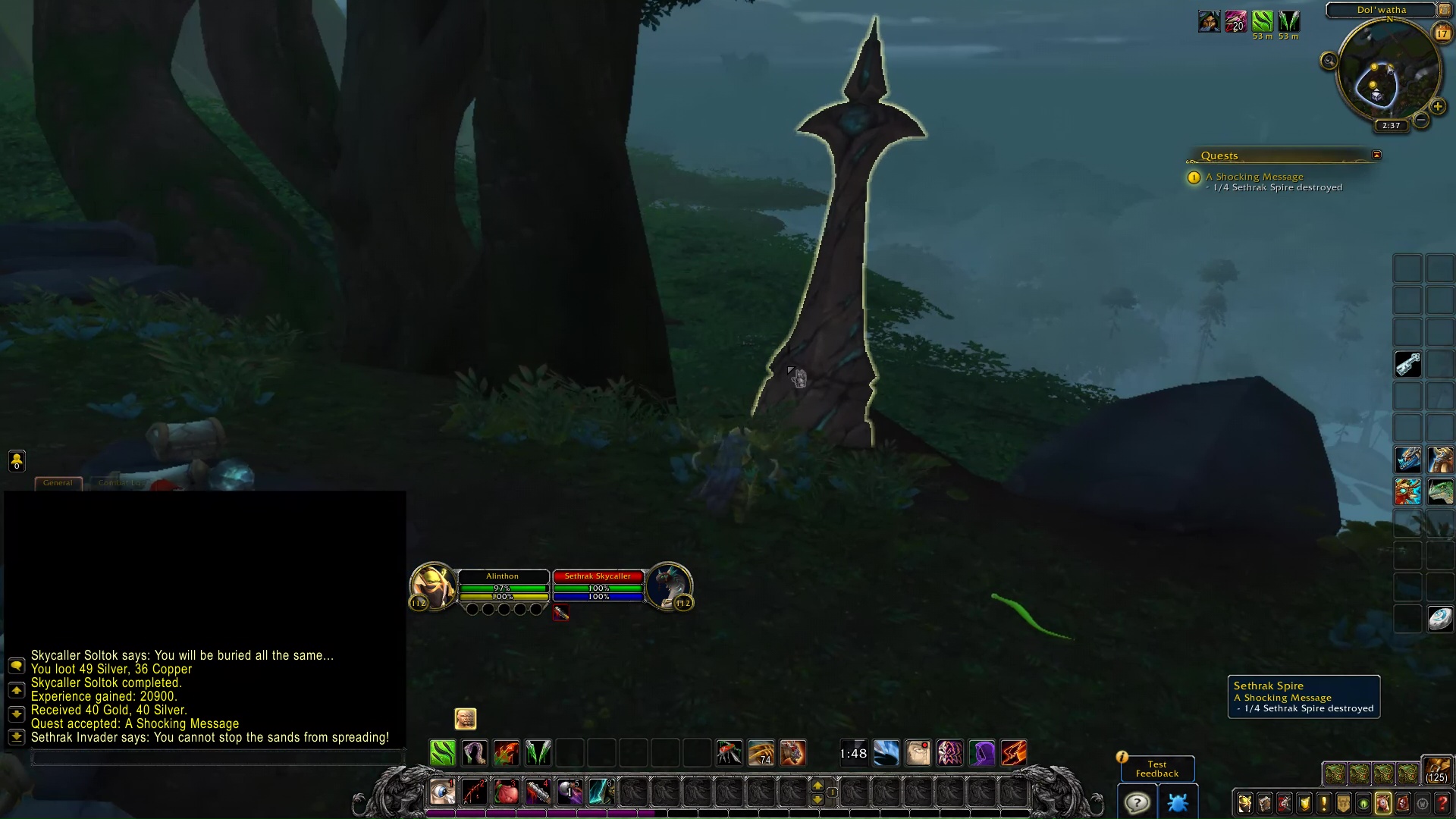 COMPLETION
Bladeguard Sonji: Much better. Deh breeze is cool and moist once more!
A Shocking Message