Recently, Blizzard Entertainment announced the original Diablo game is now available at GOG.com and that Warcraft: Orcs and Humans and Warcraft II were coming to GOG soon.
This is a bold move, and a very intriguing one.
We know that multiple Diablo projects are in development, and we know that Warcraft III: Reforged is in development.
From a marketing point of view, transferring Diablo (1996) and Warcraft: Orcs and Humans + Warcraft II to GOG is a strategic decision. Right now, Diablo is listed as #1 Bestseller at GOG within just a couple of days.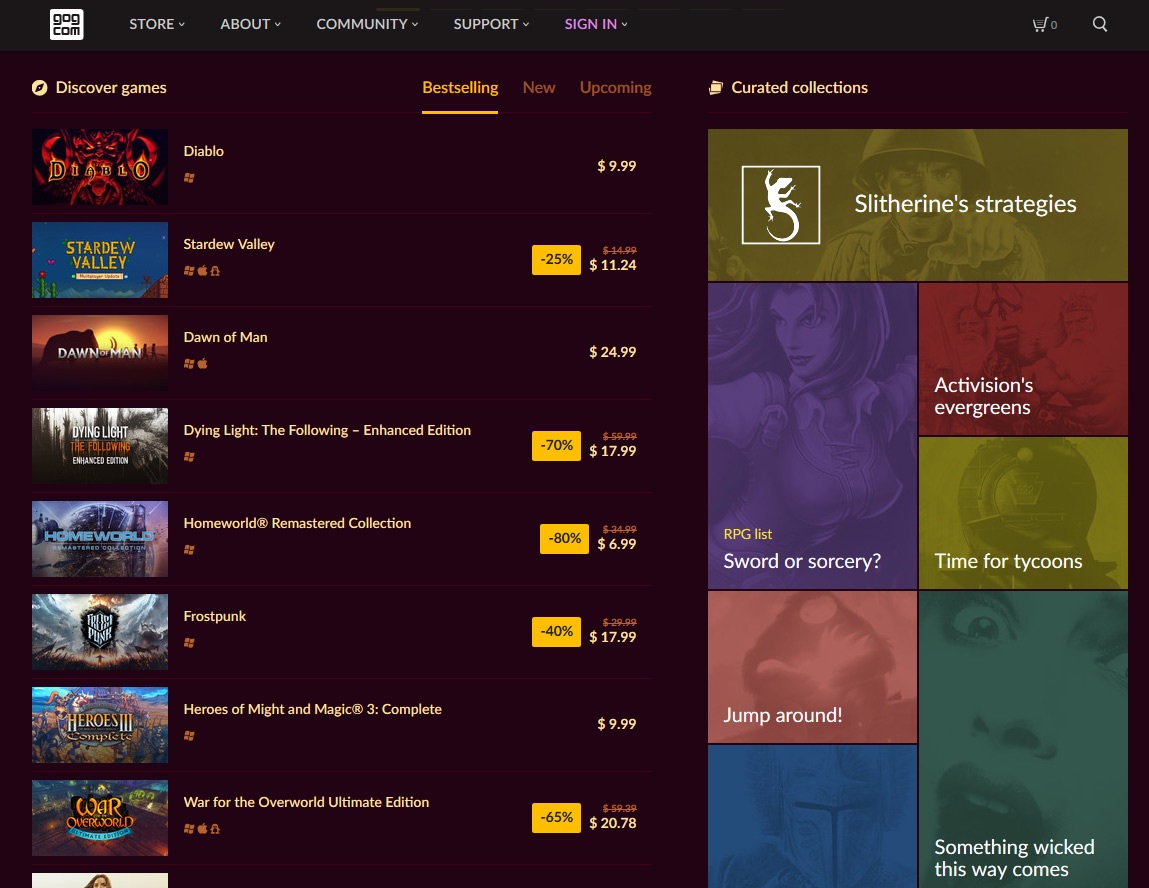 As curious as I am, I visited my Battle.net account to double-check on the download games section. I'm not sure how long it's been since last I visited my account page, or when it was overhauled — but the account page was completely streamlined.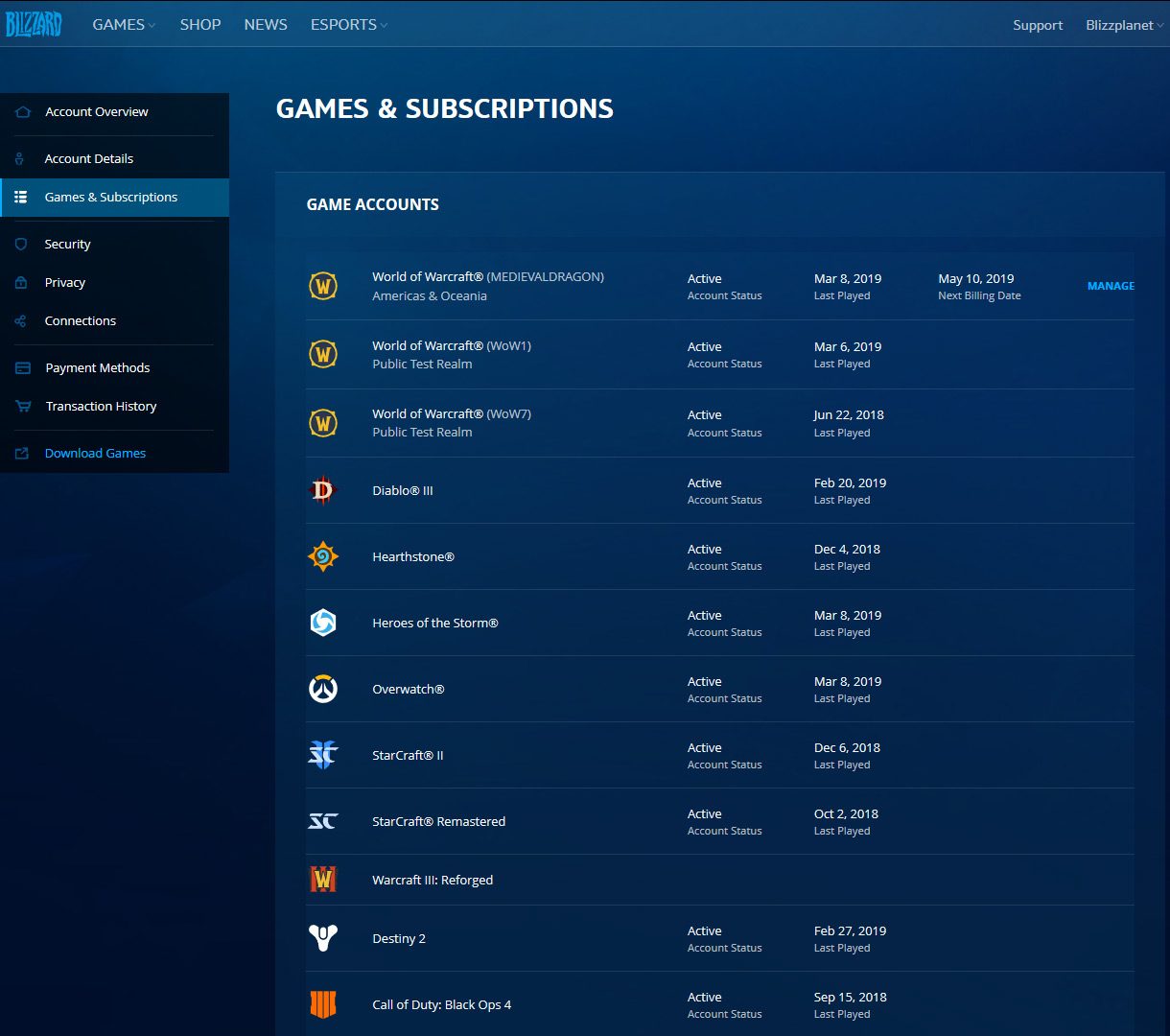 In the past, you could interact with the game name, and the link would take you to that game's page with some info. No longer. What you see is what you get. Account Status: Active, and the last date you played.
A separate page can be accessed only for subscription games via the [manage] link (as shown in the screenshot above), and at this point World of Warcraft is the only one.
I visited the Download Games section, where in the past it listed the download links for all Blizzard games, including the Classic Games: Diablo, Warcraft II, Warcraft: Orcs and Humans, StarCraft, and even the Super Nintendo classics… Blackthorne, Rock 'N Roll Racing, and The Lost Vikings.
However, all of those are gone. GONE!!!!
When you click "Download Games" in your Battle.net Account Page now, it takes you to the Blizzard Launcher download page.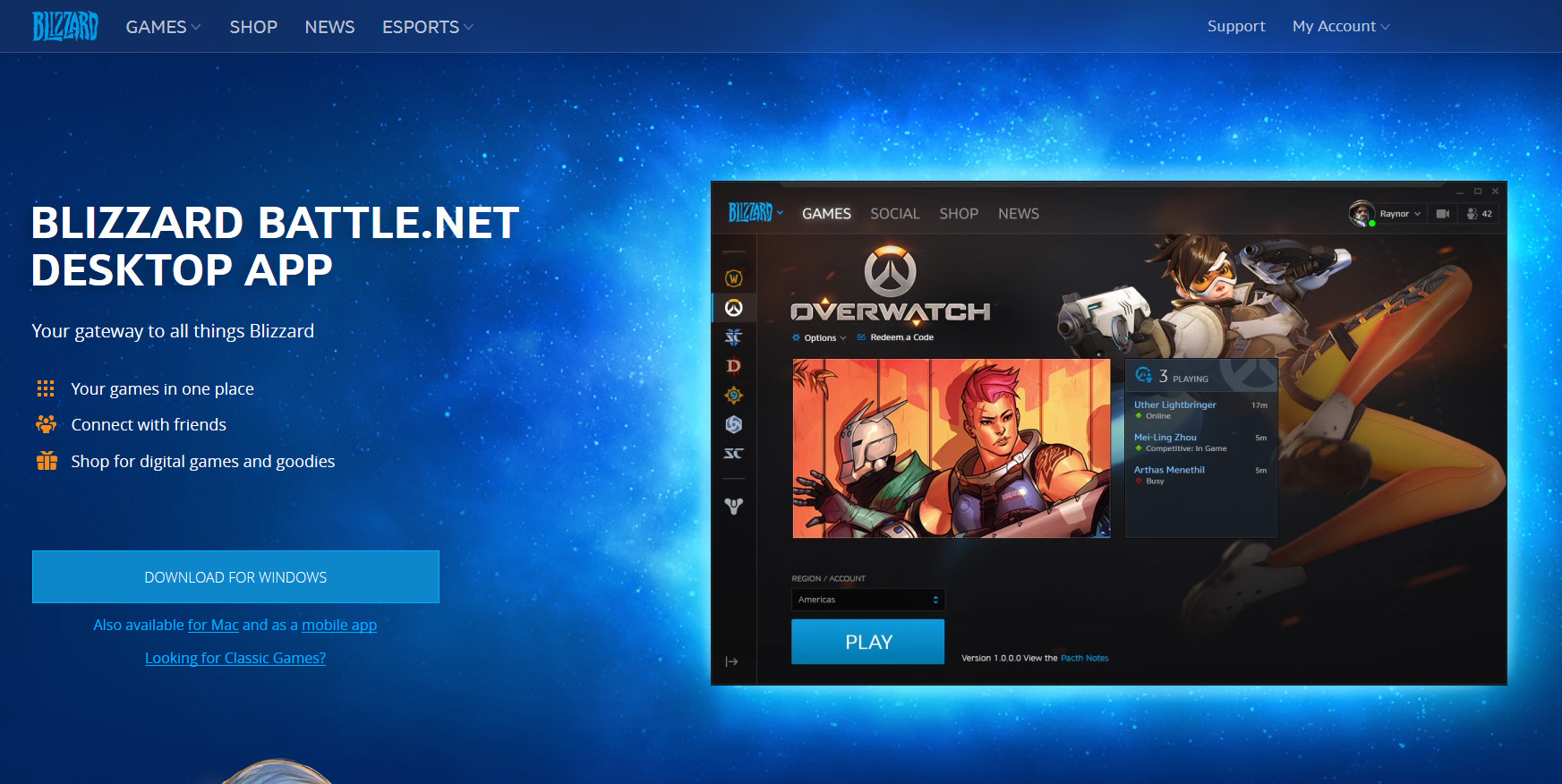 That means … you can no longer download the Nintendo Classics from your account page.
If you scroll down the new Games & Subscriptions page, there is a small section named "Classic Games." However, all I can see there is the Warcraft III, Warcraft III: Frozen Throne, Diablo II, and Diablo II: Lord of Destruction games and their CD KEYS. That's all.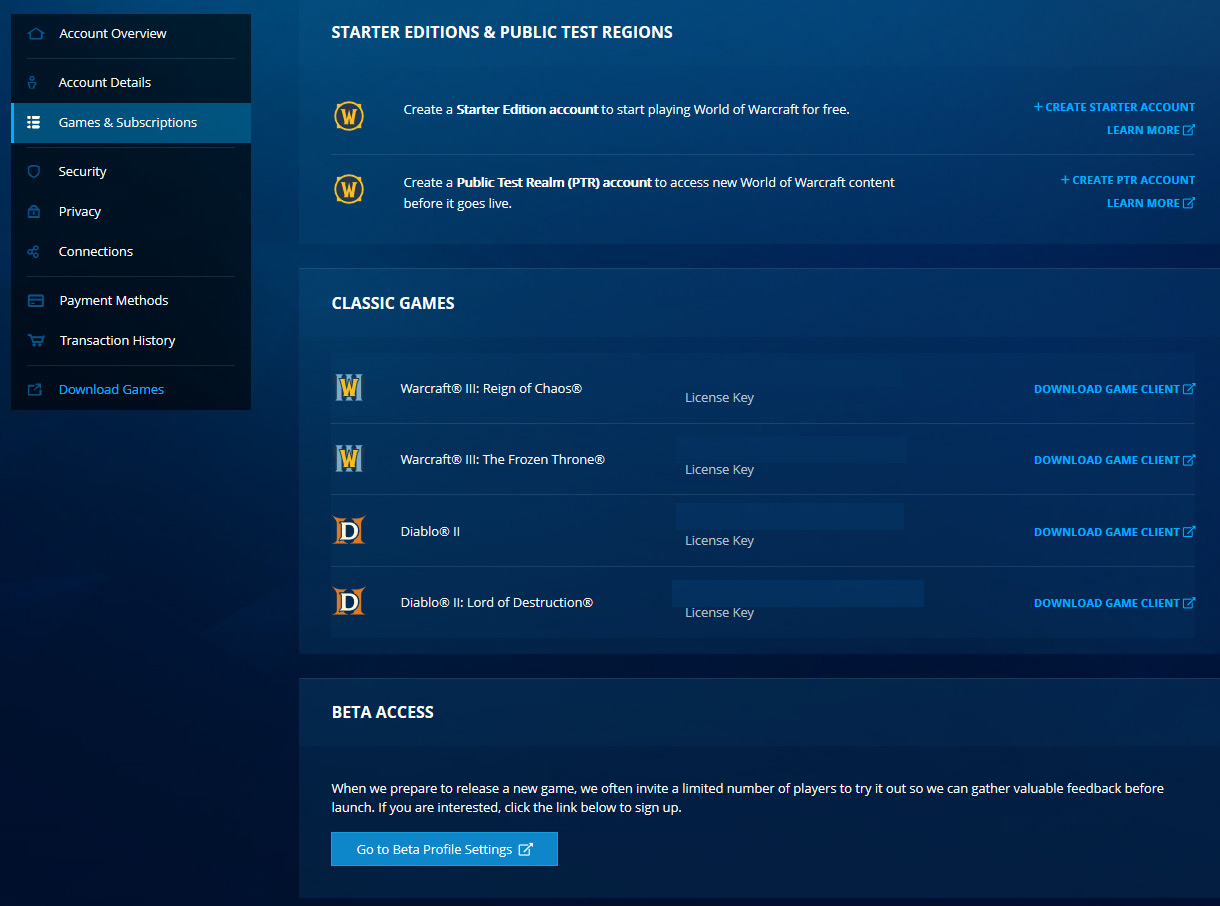 So now the only way to access StarCraft is by purchasing StarCraft: Remastered for the Blizzard Launcher. The only way to play the original Diablo is through GOG.com, and at the moment you can't download Warcraft II and its expansion in any way until it becomes available at a later time at GOG.com
But… what does this all mean for Blackthorne, Rock 'N Roll Racing and The Lost Vikings?
Will these Super Nintendo classics come to GOG at a later time?
Is Diablo II: Remastered going to be announced in 2019? In 2020?
Are there new plans for the Super Nintendo Blizzard Classic games to get brand-new sequels beyond 2020 on Android and iOS?
None of these questions have answers. The Battle.net account page overhaul and the strategic decision to move classic games to GOG rises many questions. At the moment, Blizzard is holding its cards close to the chest.