First Arcanist Thalyssra: Without the Nightwell to feed upon, my comrades and I will have to live off the land itself. Ancient mana from the underground leylones can reach the surface in many forms, most commonly as crystals of gems.
(Thalyssra picks up a small stone and whispering words of power, traces a rune upon it with her fingertip.)
This stone will glow when ancient mana is nearby. Please gather as much as possible! It will be a precious resource in the weeks to come.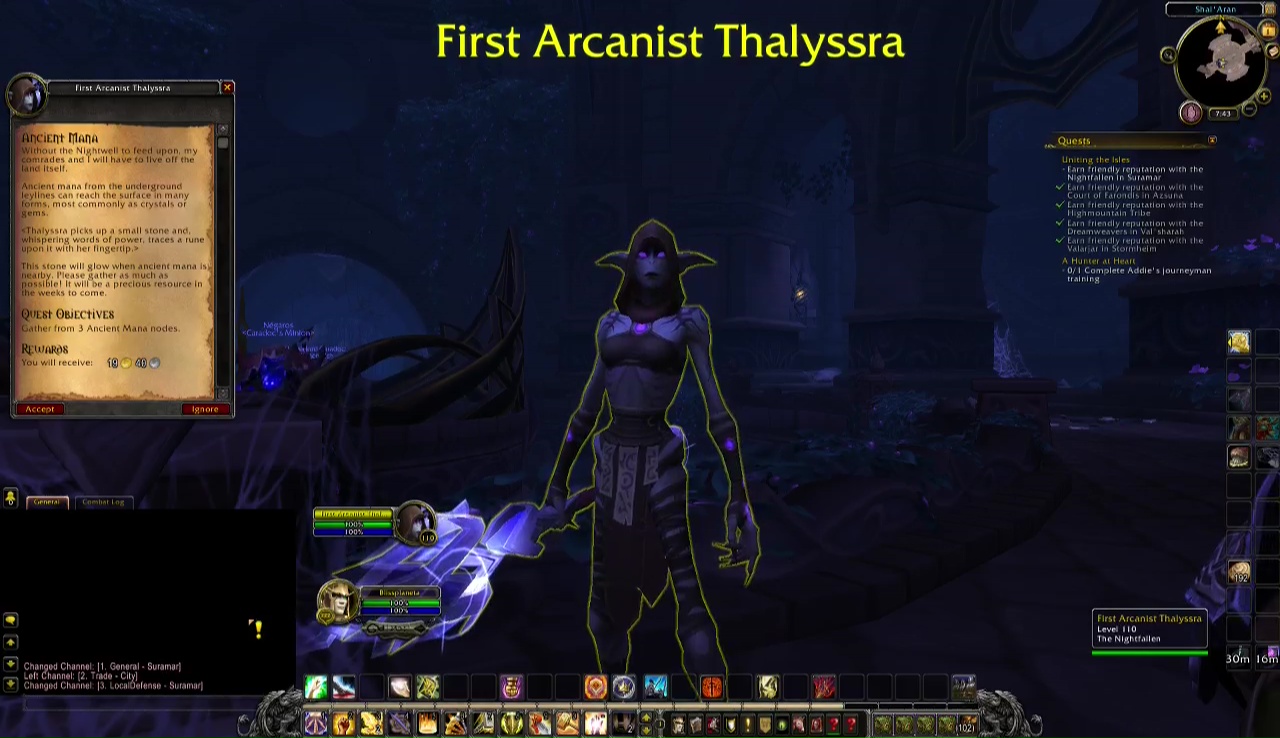 Quest Objectives
Gather from 3 Ancient Mana nodes.
Intermission
NOTE: The stone enables Ancient Mana nodes throughout Suramar to be marked on your mini-map.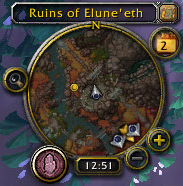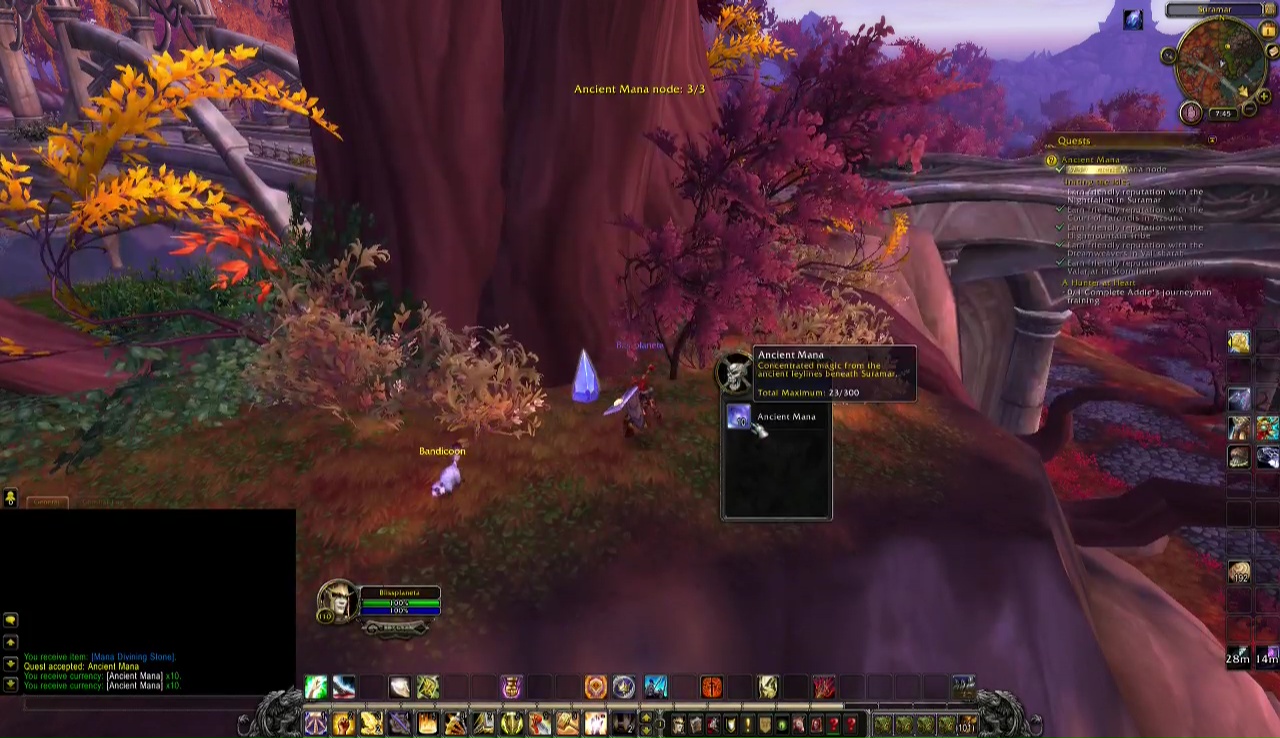 Completion
First Arcanist Thalyssra: Keep a lookout for those crystal formations all over Suramar. We will need them.
Ancient Mana