(Oculeth's eyes have dulled. His voice trembles.)
Chief Telemancer Oculeth: Are we…. are we close? So hungry…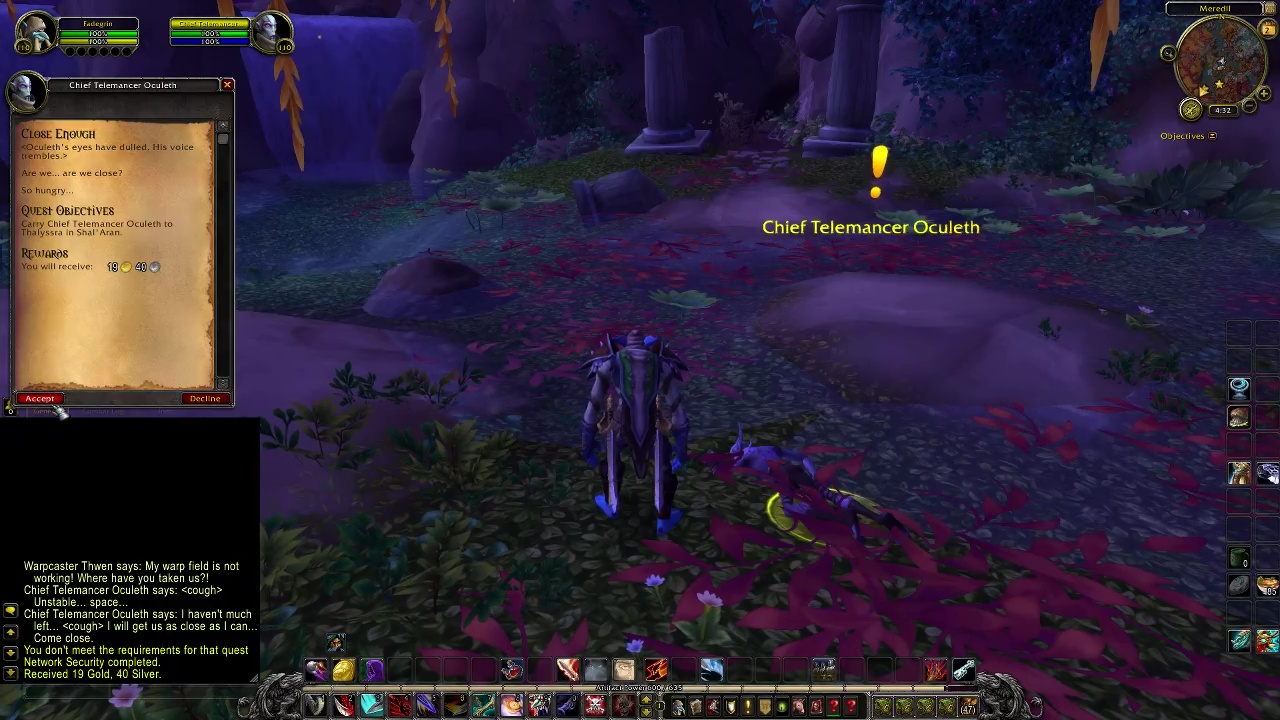 Quest Objectives
Carry Chief Telemancer Oculeth to Thalyssra in Shal'aran.
Intermission
NOTE: Click Oculeth to carry him on your shoulders, then walk to Shal'aran.
First Arcanist Thalyssra: Oculeth! He is withering…
(Thalyssra brings a hand to her gaunt cheek.)
My body has deteriorated so quickly… it seems we Nightborne live each day upon the razor's edge.
Completion
Chief Telemancer Oculeth: Thank you for recovering Oculeth. He will be an invaluable asset to our cause.
Close Enough!