First Arcanist Thalyssra: We need to make contact with Chief Telemancer Oculeth, the man who developed Suramar's teleportation network. Oculeth had a workshop in old Suramar, from the age before the Sundering. He may be taking refuge there.
(Thalyssra presses a small coin into your palm.)
If you find him, show him this. Hopefully you see him before he sees you.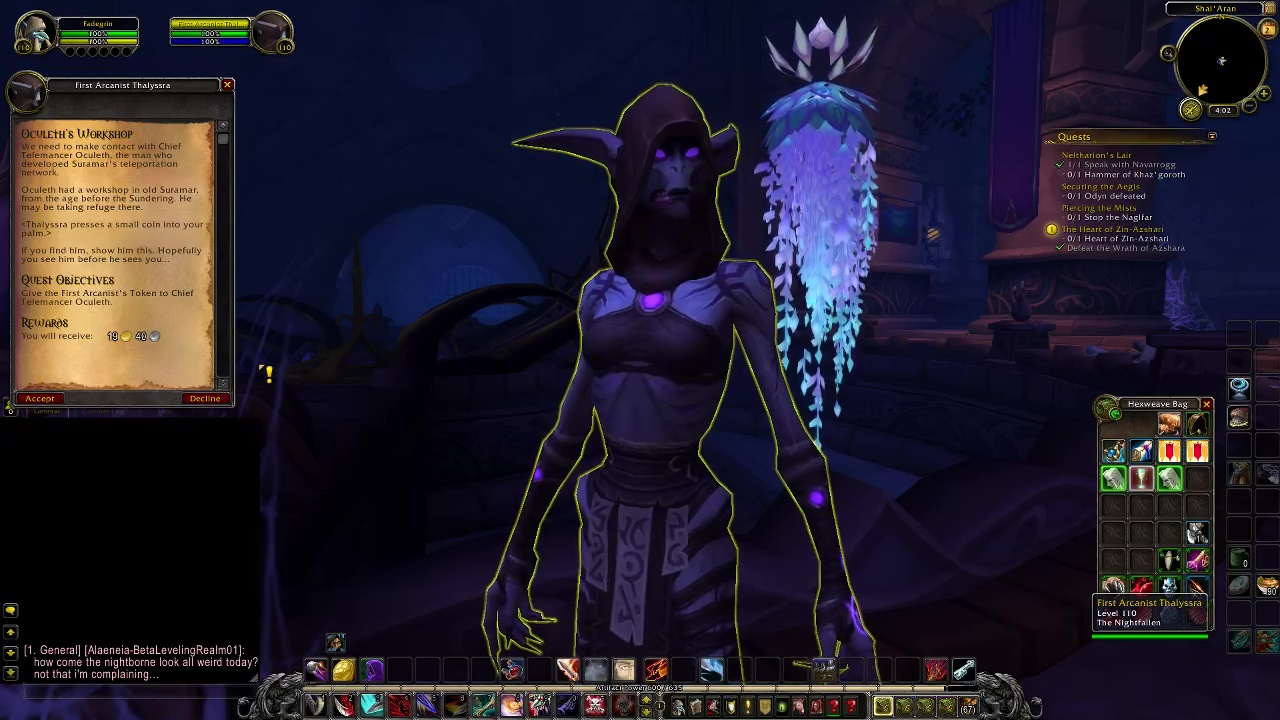 Quest Objectives
Give the First Arcanist's Token to Chief Telemancer Oculeth.
Intermission
Chief Telemancer Oculeth: That is far enough. Well, you are not from the palace… and you are no demon, at least not entirely. Identify yourself, before I teleport you to the depths of the Great Sea. What is this? A coin… The sign of the dusk lily… This is the First Arcanist's seal. Is she alive? Then there is still a chance… Come quickly! I need your help.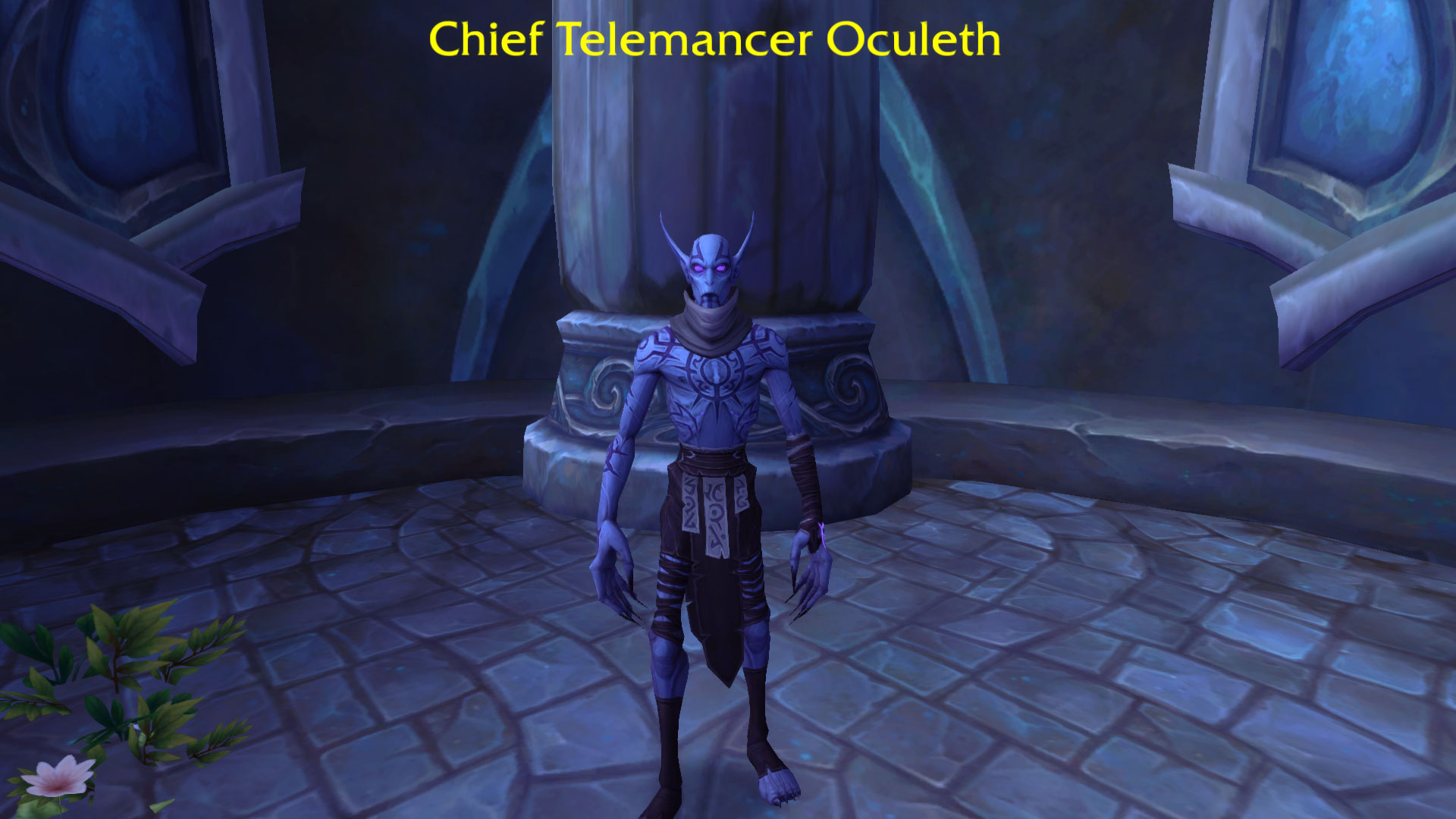 Chief Telemancer Oculeth: Right. The trap. N'eth ana!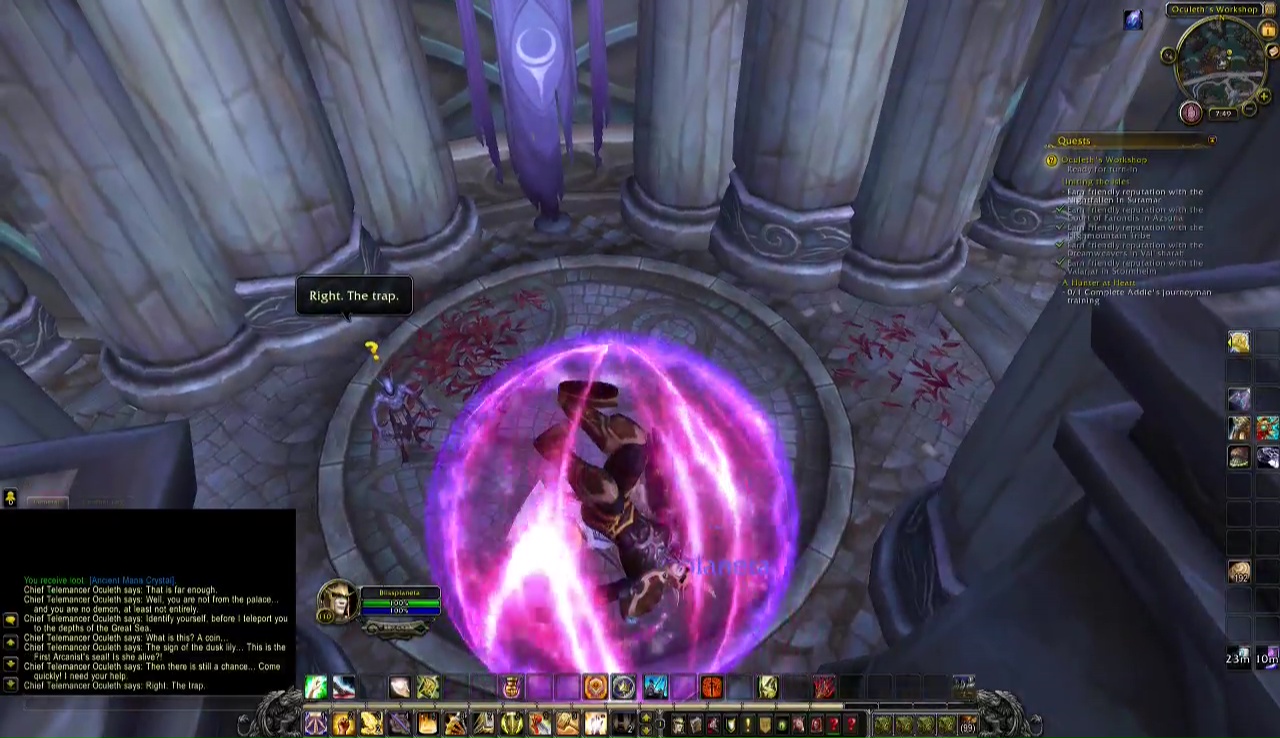 Completion
Chief Telemancer Oculeth: You may deliver me to Thalyssra once my work here is complete.
Oculeth's Workshop