Announcer: Welcome to the Blizzard Social What's Next Panel.
Andy: Hey, BlizzCon! How is it going? It's great to be here. My name is Andy Simons. I work on the Battle.net team. Thanks for spending an hour with us. We are excited to spend an hour with you. We've just released a whole bucket load of software just before BlizzCon.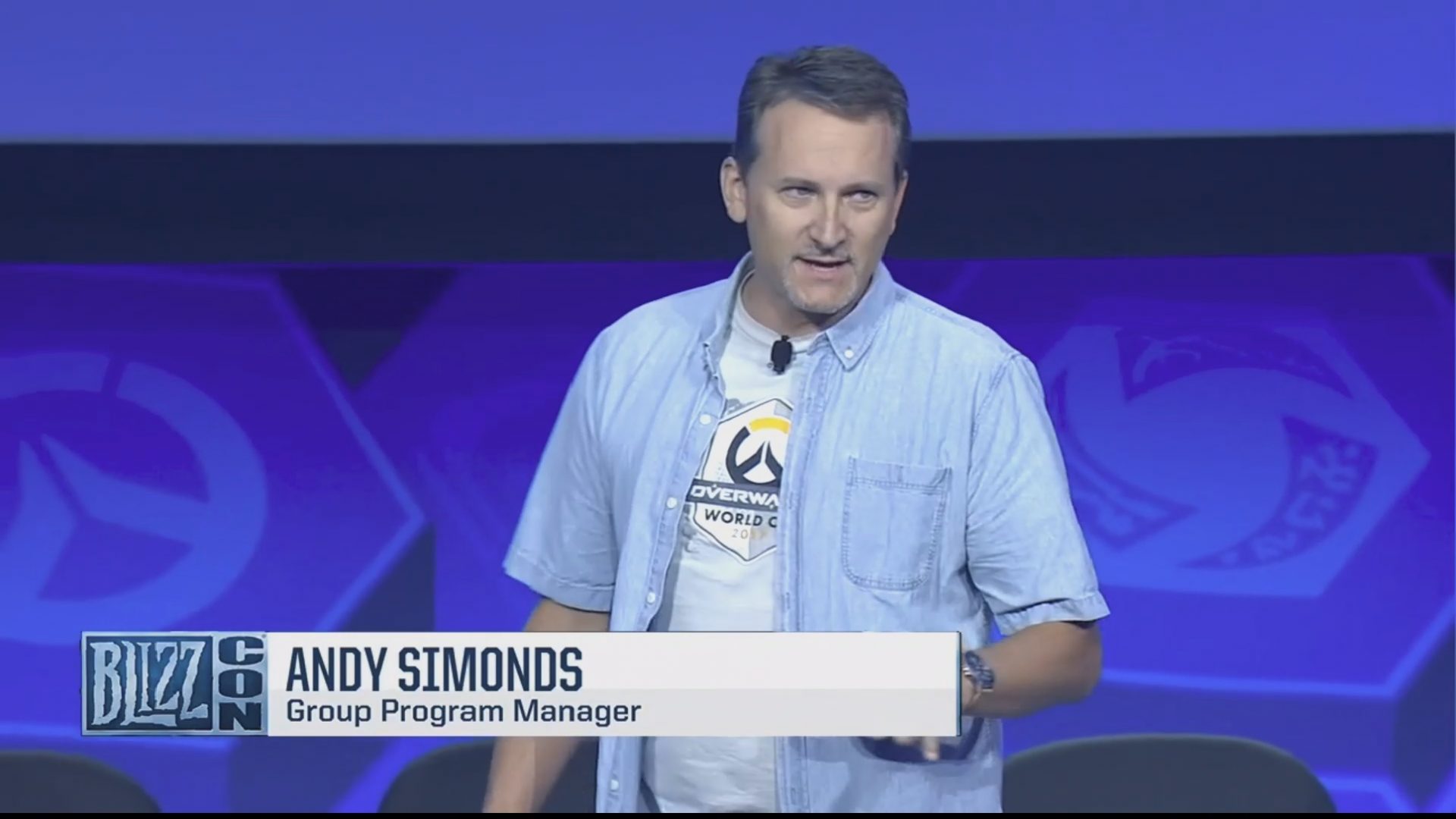 We're really excited to talk to you about that. Kinda our motivations behind that and to really tell you a little bit about our story. But if you'll indulge me for just a few minutes, since this is the first time that Battle.net has had a formal one-hour session at BlizzCon, we thought it would be kind of cool just to tell you a little bit about ourselves, and what gets us up in the morning. Why we come to work.
Battle.net started back in 1996 with the release of Diablo 1. A small set of people got together and said: "wouldn't it be cool if you could play over the Internet with your friends?" And that was the start of Battle.net. The other thing that team did was create a really cool logo which all teams either do, I love this logo I love the 90s. The 90s are awesome.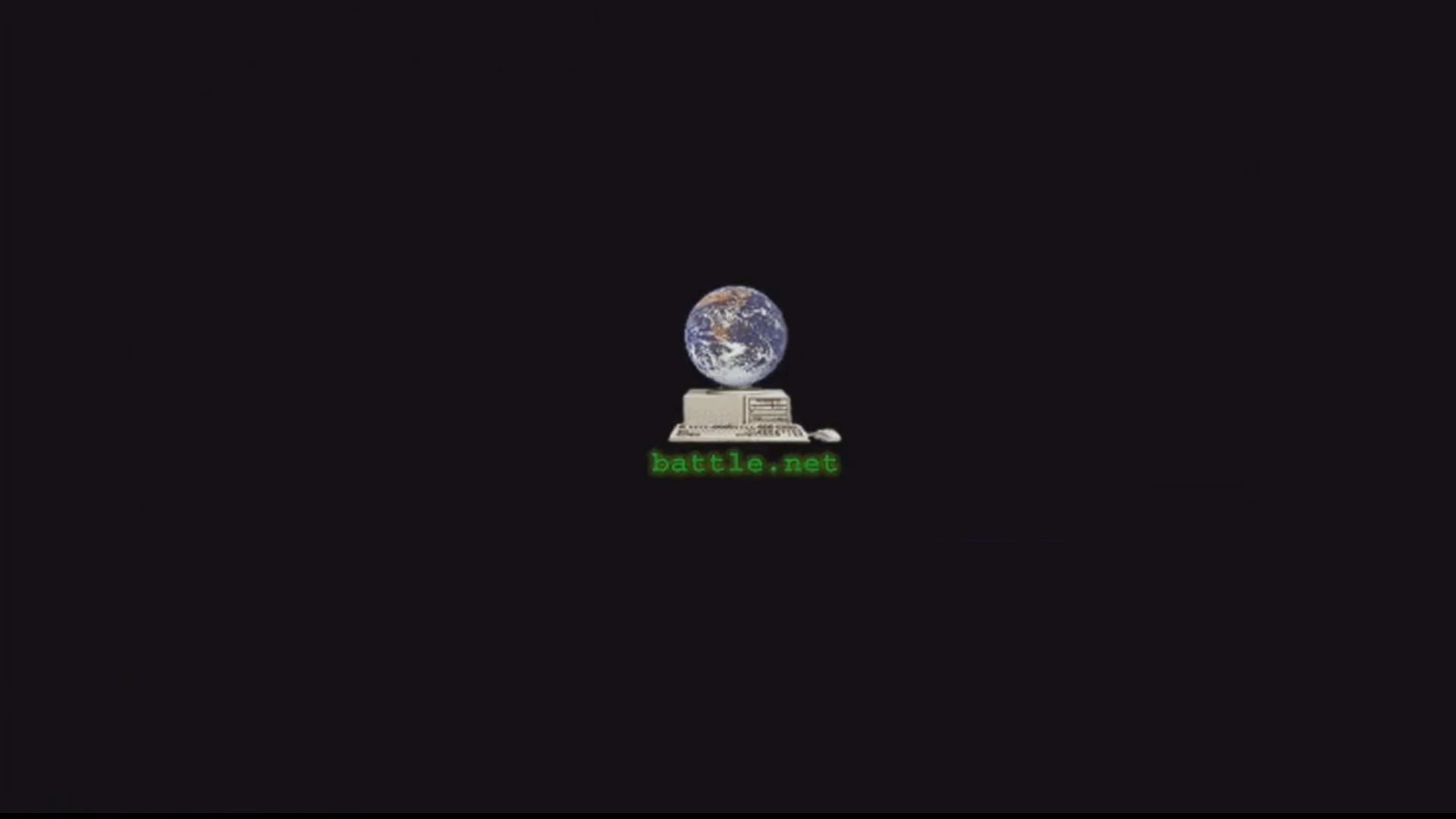 I'm going to bring that logo back somehow. I'm not sure. We're going to find a way to bring back. A T-shirt? I like that. But that was the start. We've come a long long way since then. Today, millions of people play Blizzard games all over the world every single day on the Battle.net platform.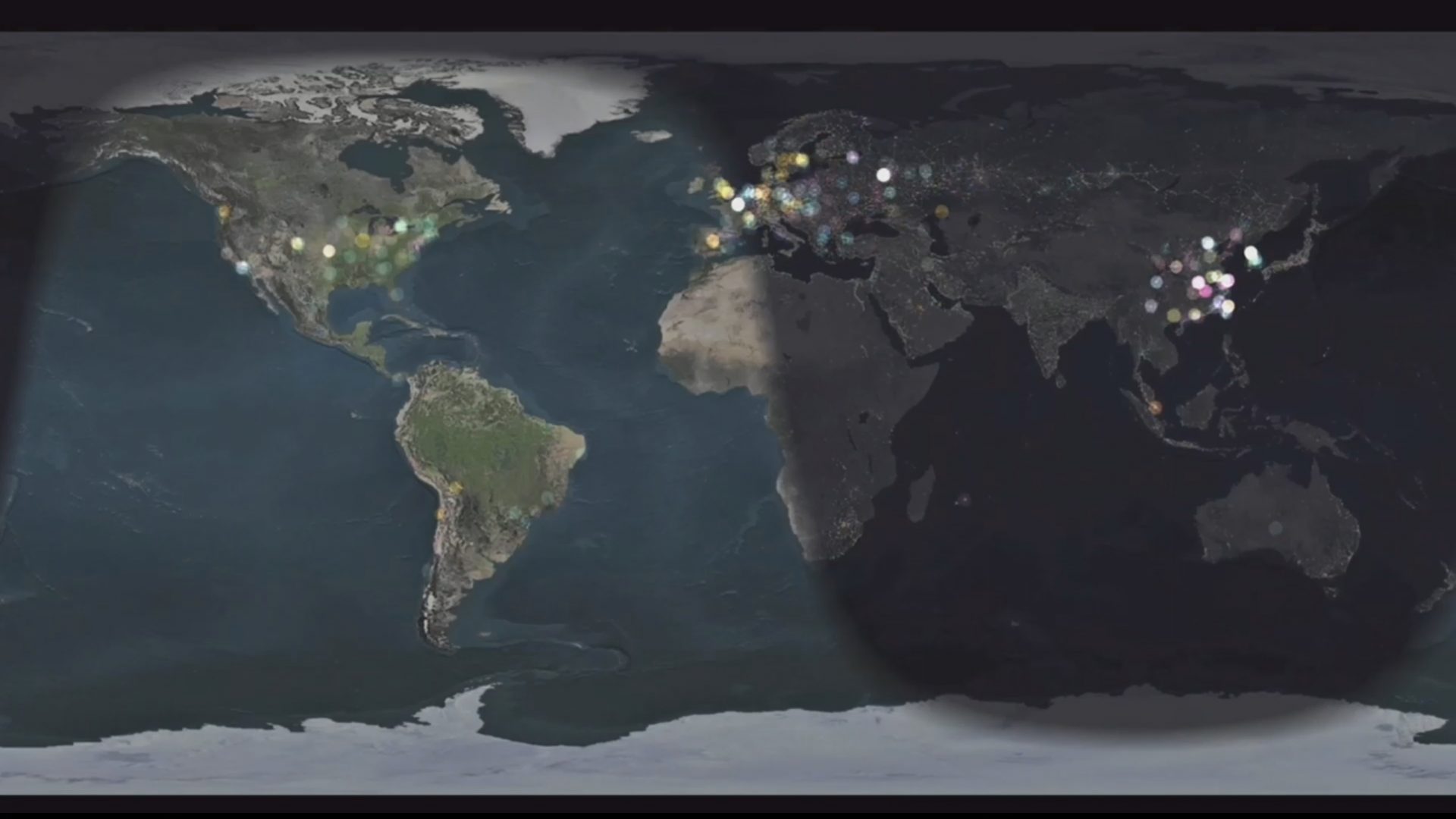 It's really an impressive thing. This is something we call Battle.net Earth. It's an app that is running on monitors in our office all the time. It shows real-time stats about who's playing our games. And I grabbed this little video snippet some time earlier this week. So if you were playing this week, maybe one of these little dots is you. I don't know. Could be.
But it's really an impressive online service. We have major state-of-the-art data centers all over the world. We distribute 4.3 petabytes of data every day in the form of new game downloads, game updates, and content updates; and we transmit 35 million messages between players every single day.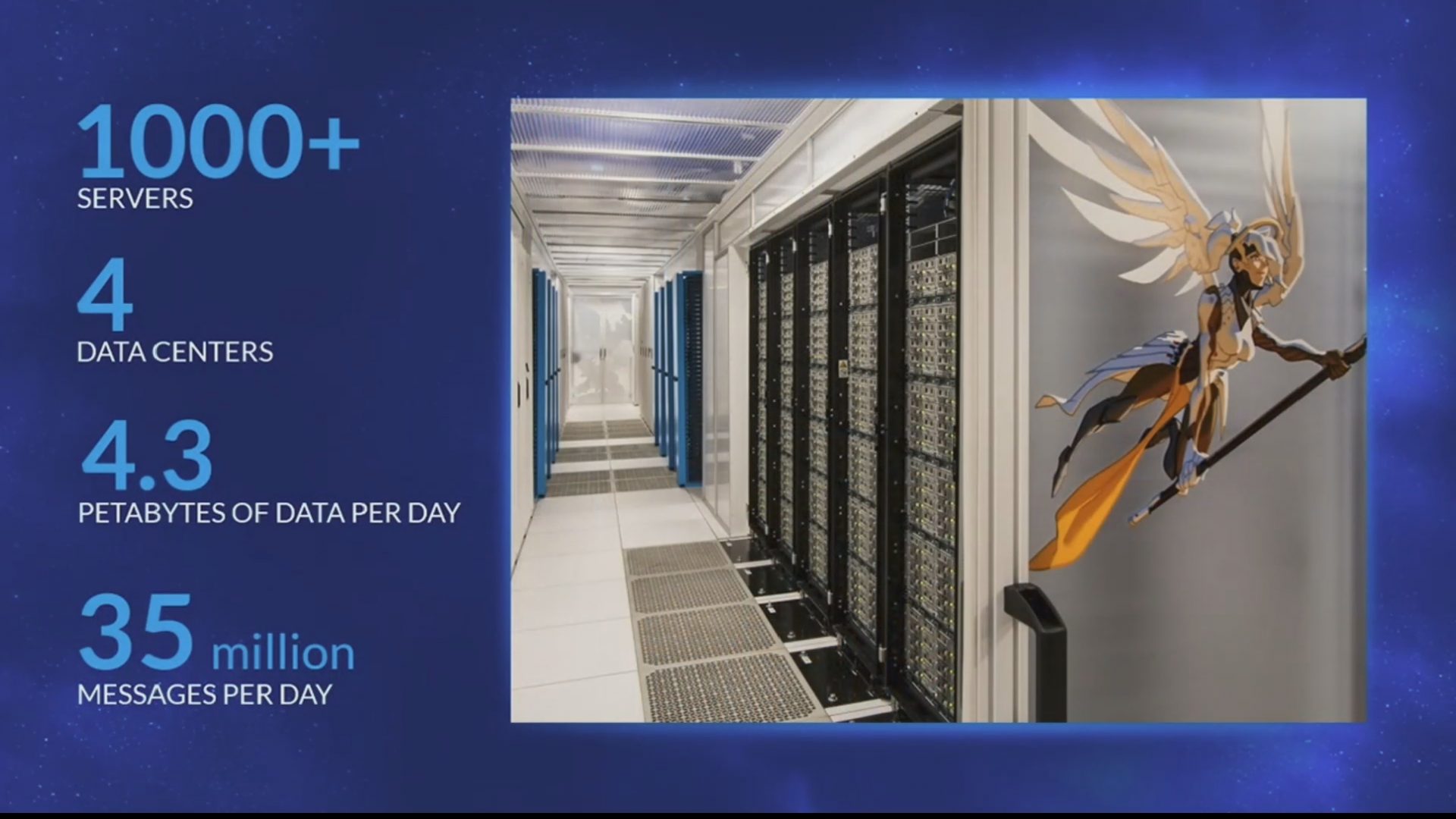 And I love that Mercy is guarding our data centers. I think that's a super cool touch our IT group does. I like that. That's neat. So that's the online service part of Battle.net. You may also know Battle.net by this.
The Blizzard Battle.net App your home for the world of Blizzard to find out what's going on across the company. It's where you buy games, it's where you install games, and it's where you play. It's really the central hub of Battle.net. We've been giving a lot of loving care to this app for a long time.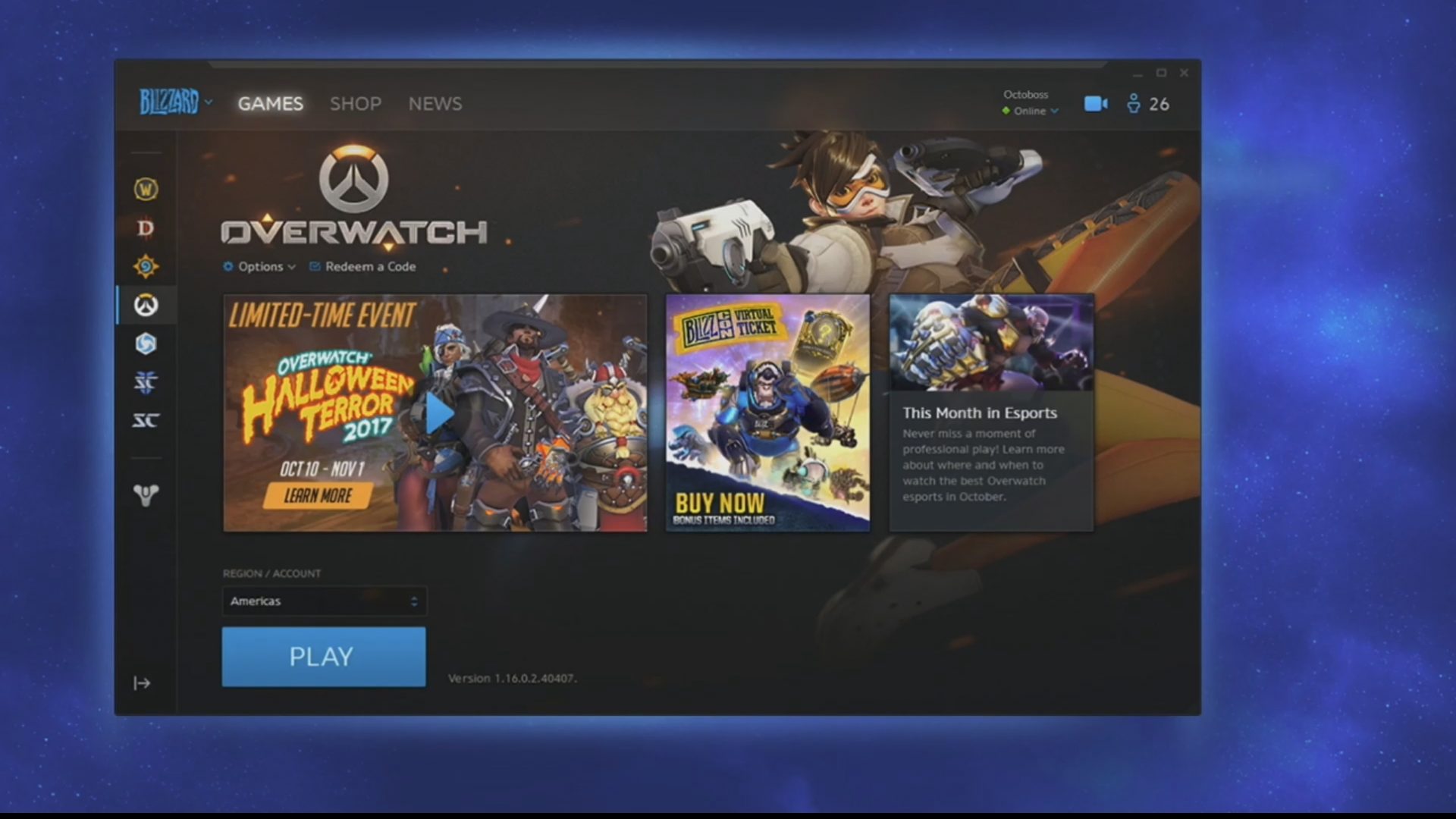 The other thing that you do in this app is social: connect with friends. Blizzard games are best played together. Social is a huge part of that experience, and Battle.net has been at the core of that from the beginning. And despite that, despite that long history in social, we still see players saying this.,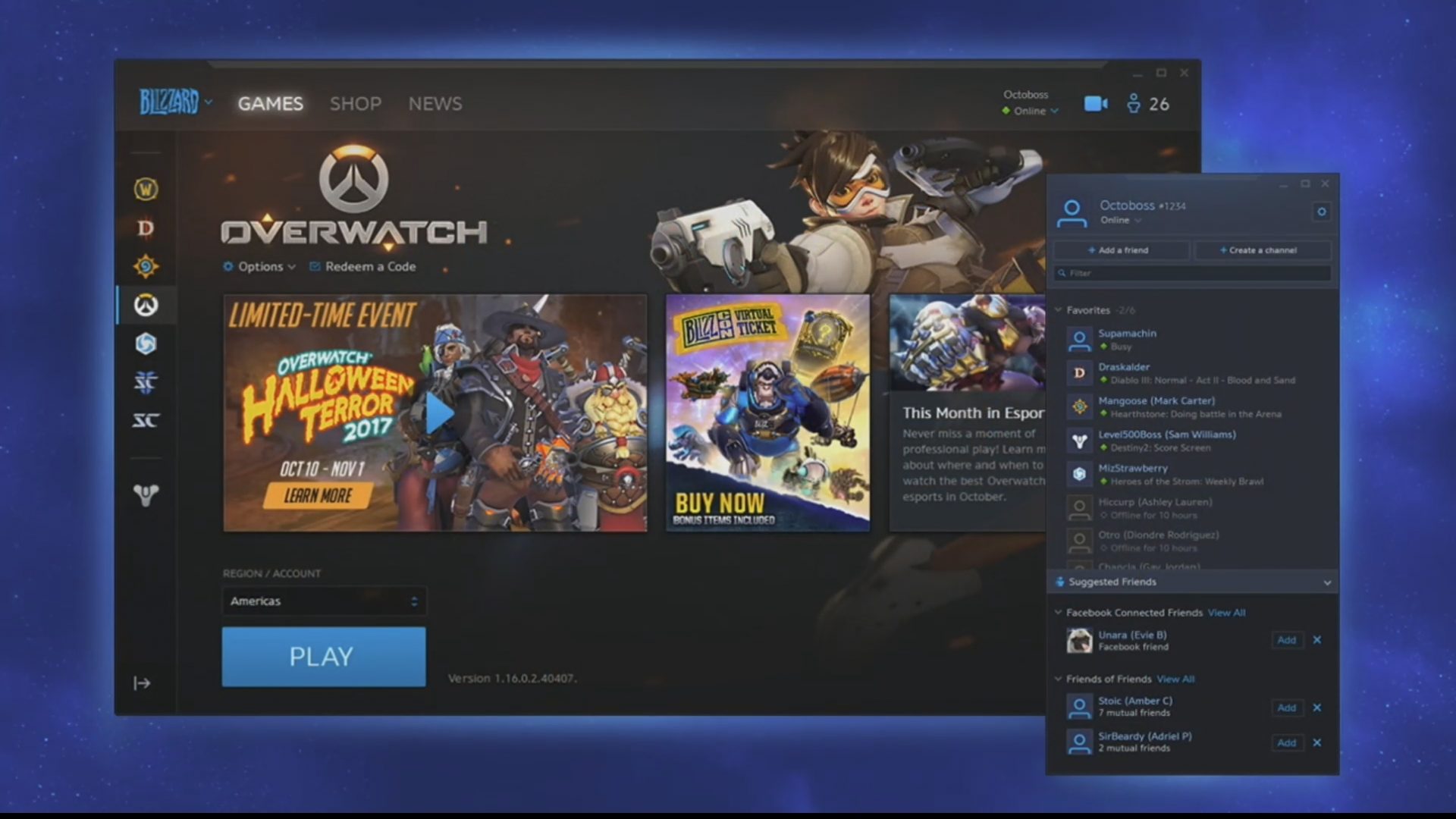 "I would play more, but I don't have friends to play with". And it's really true. It's true for me. If you don't have someone to play with, that plays the games you like, and the way you like to play, at the time you like to play, it's not as fun; and this is a rallying cry for the team. We really think about our mission of connecting players as the core thing we love to do.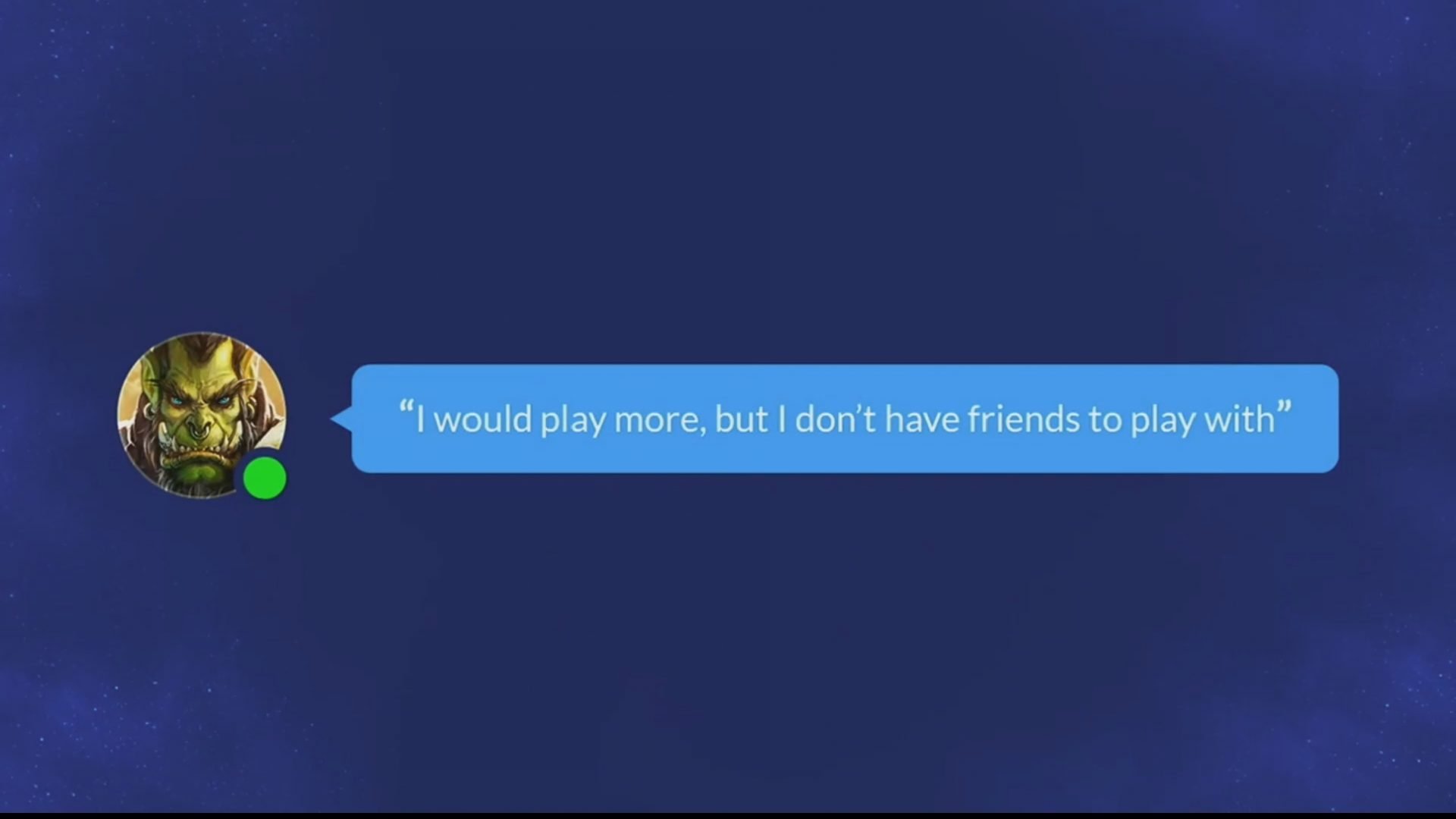 In this last year, we've been spending a particular hard amount of time working on this mission, and it started back in February when we released a little feature called Suggested Friends. Nothing earth-shattering about this. Just a little set of suggested friends. Either you linked your account with Facebook, or their friends of friends; but worldwide, all of you actually doubled the number of friends that you made over the last year; and I think that's really cool new relationships new people to play with that's great.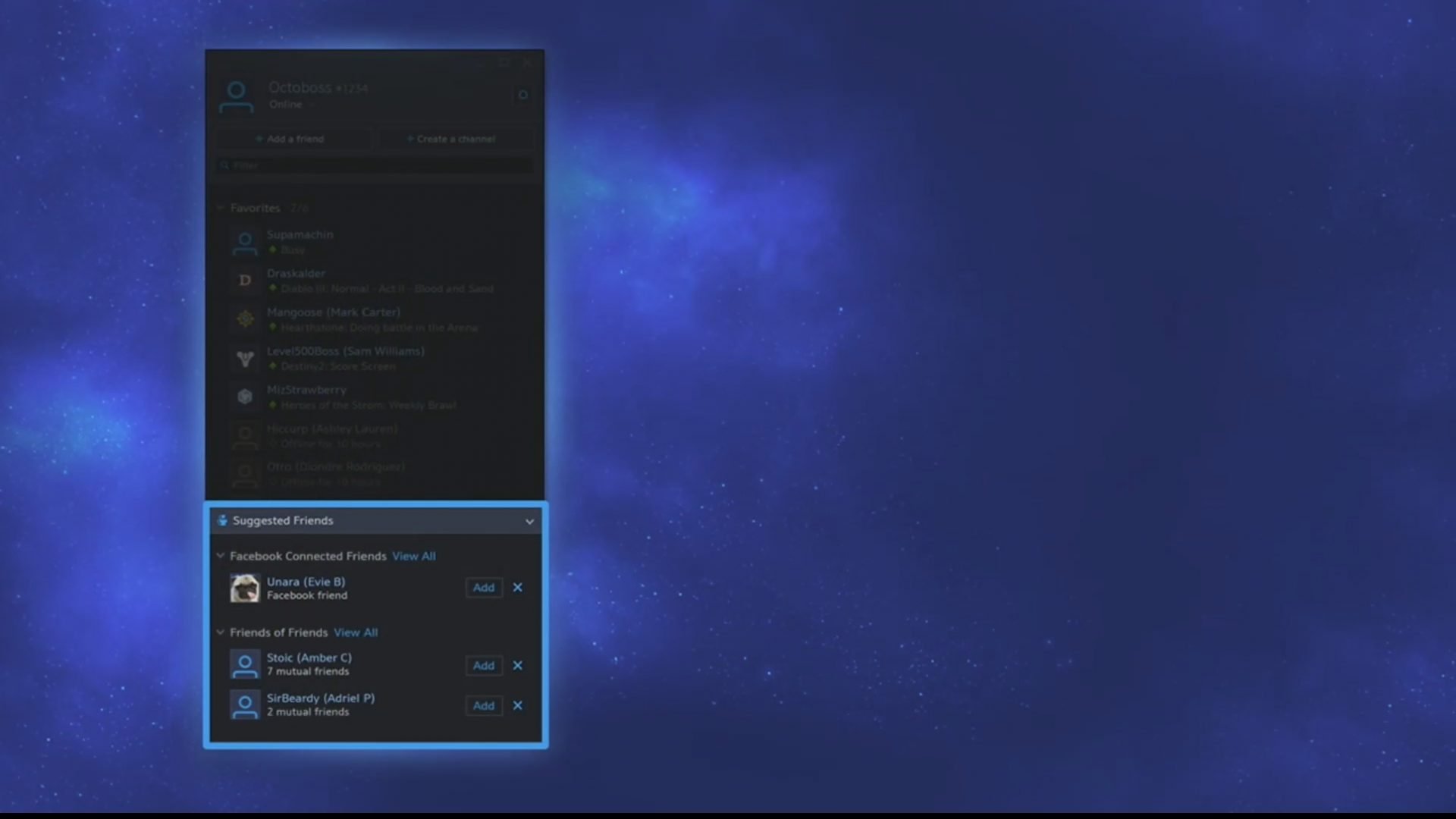 But we know there's more, and you've been telling us this. You've been posting in our forums, you've been on social media, we've been listening and we've been watching.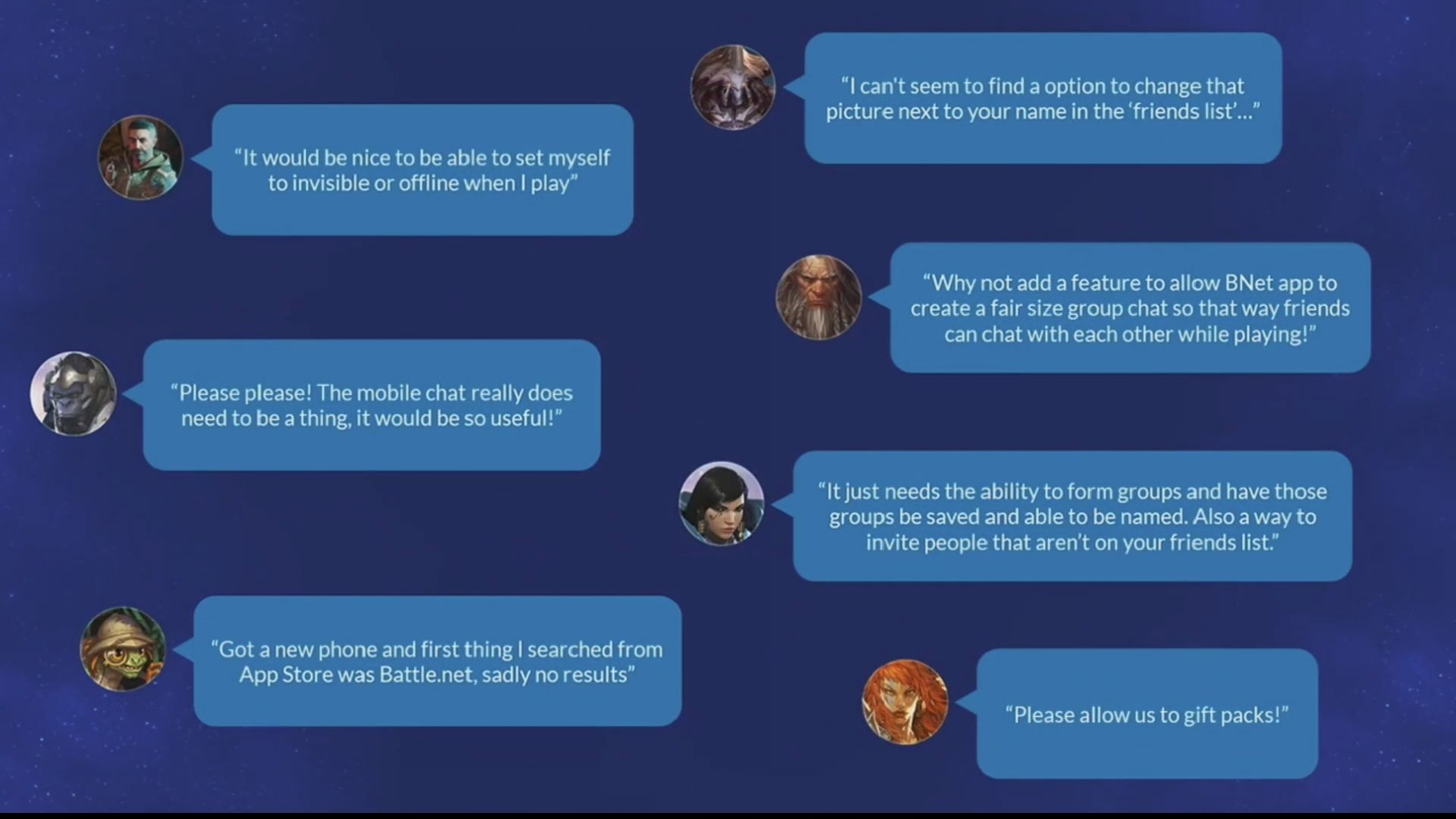 And we know there's more to social, and this work we've been doing over the last year has really been about listening to you, and building the capabilities that you've been asking for.
So I don't want to wait any longer. I've got a couple members of the Battle.net team here. They're going to come up, and kinda to show you what we've built. So let's get going. I'd like to introduce Itay Eshet to the stage.
NEXT: BATTLE.NET DESKTOP APP