Battle.net Desktop App
Itay: Hello, everybody. My name is Itay Eshet. I'm the lead Program Manager for the Battle.net Desktop App. I'm super excited to be here to present some of our team's work, and even more excited to be presenting here at BlizzCon.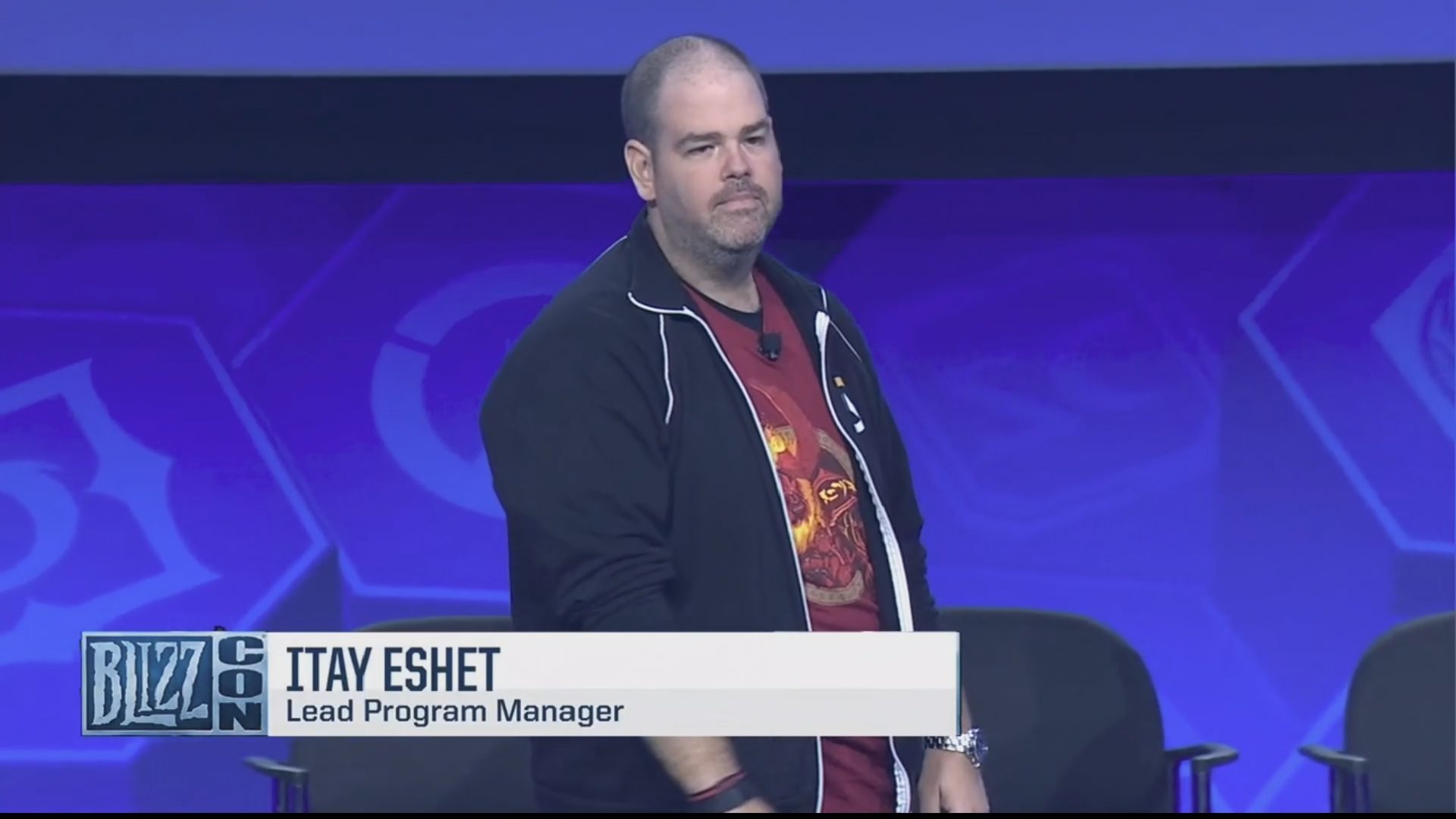 As Andy said, we put a lot of thought into creating new features that help you make more friends, but not just new friends, friends you actually want to play with; and we had in mind– I have a question for you: who here has received a random friend request?
I see a lot of hands. Same here. I got one of these just the other day after playing a couple of hours of Overwatch, and I had no idea who it is from. Did not recognize the Battle.net tag, and this really doesn't tell me anything.
Wouldn't it be great if there was a way to learn a little bit more about a player before deciding to accept the offer of a friend request? Well now there is. I'm here to introduce Blizzard Profiles, a feature that helps you discover more about other Blizzard players.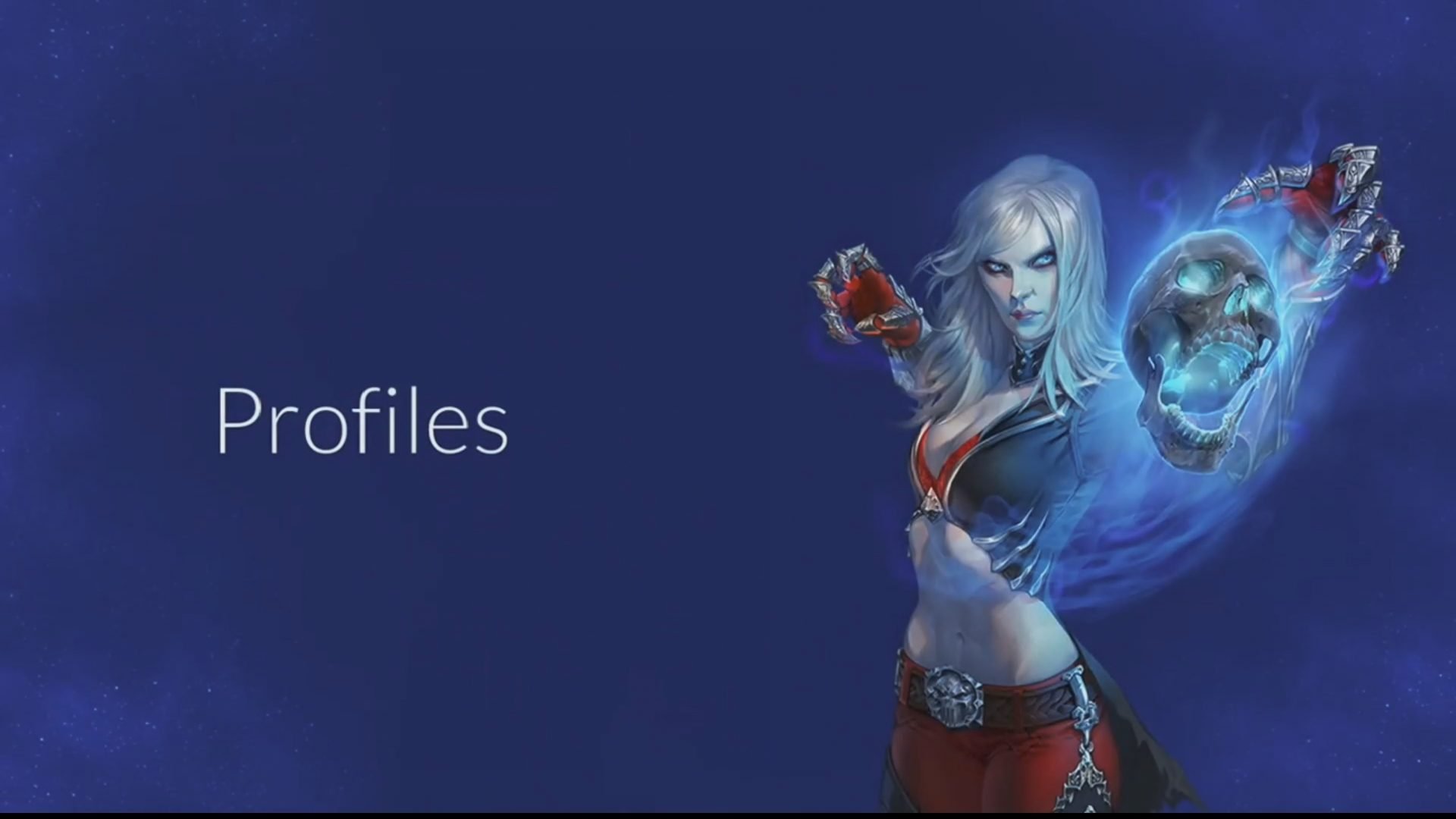 So let's go back to the friend request to see if we can learn a lot more about this player. This is the Blizzard Profile. Wow, it ooks good on the screen. Right away at the top you can see that he is an Overwatch fan, by the banner. The next section is an "About." That lets you tell the world who you are all about.
In this case, I can see it is an up and coming Overwatch streamer who's looking for a team. Now that I think about it, I do remember playing with a streamer. She was pretty funny, and we won quite a few matches. If it's her, I'll definitely add her.
The next section shows what games they play. In this case, she plays Overwatch, World of Warcraft, and Heartstone. Big Blizzard fan. I love that. Down below, the Links section is one more way for you to tell the world who you are all about. You can link your Facebook profile, your Twitch stream, or even your guild website.
And don't worry, before clicking you can hover over, and you'll see what the website is; and if you see an official logo you know that's the site you'll go to. So after checking out her stream, I can confirm it's her the streamer. I am more than happy to add her as a friend. Were it not for the Blizzard Profile, I would have likely declined this friend request.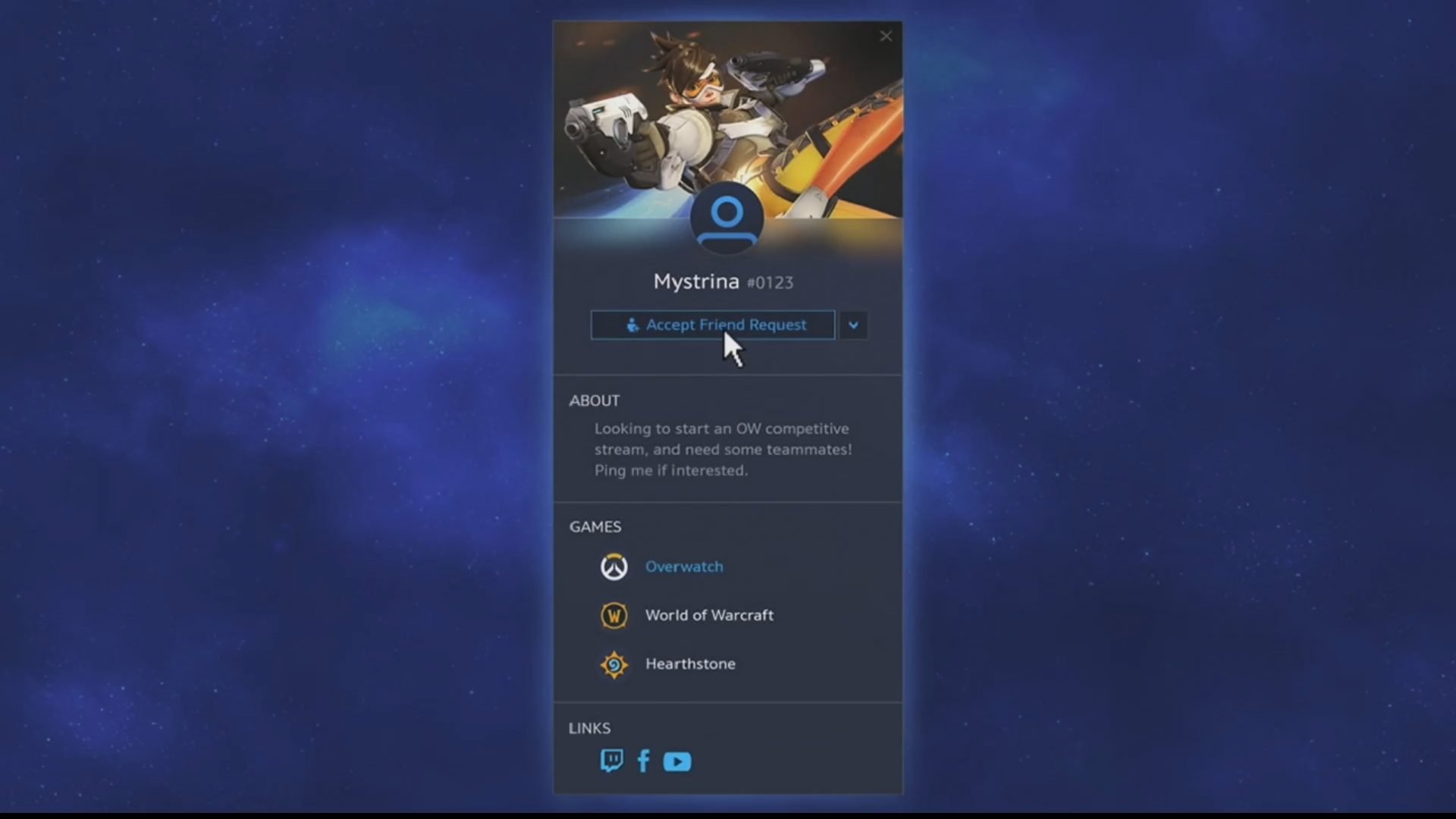 But now, I'm excited to add her; and next time I'm looking for somebody to play, I'm more likely to look for her and see if she's online. So that was somebody else's profile. Let's take a look at her own. You can see that it looks pretty much identical with two big changes: first, there's a little pencil icon next to each section allowing you to personalize and fill the information I like.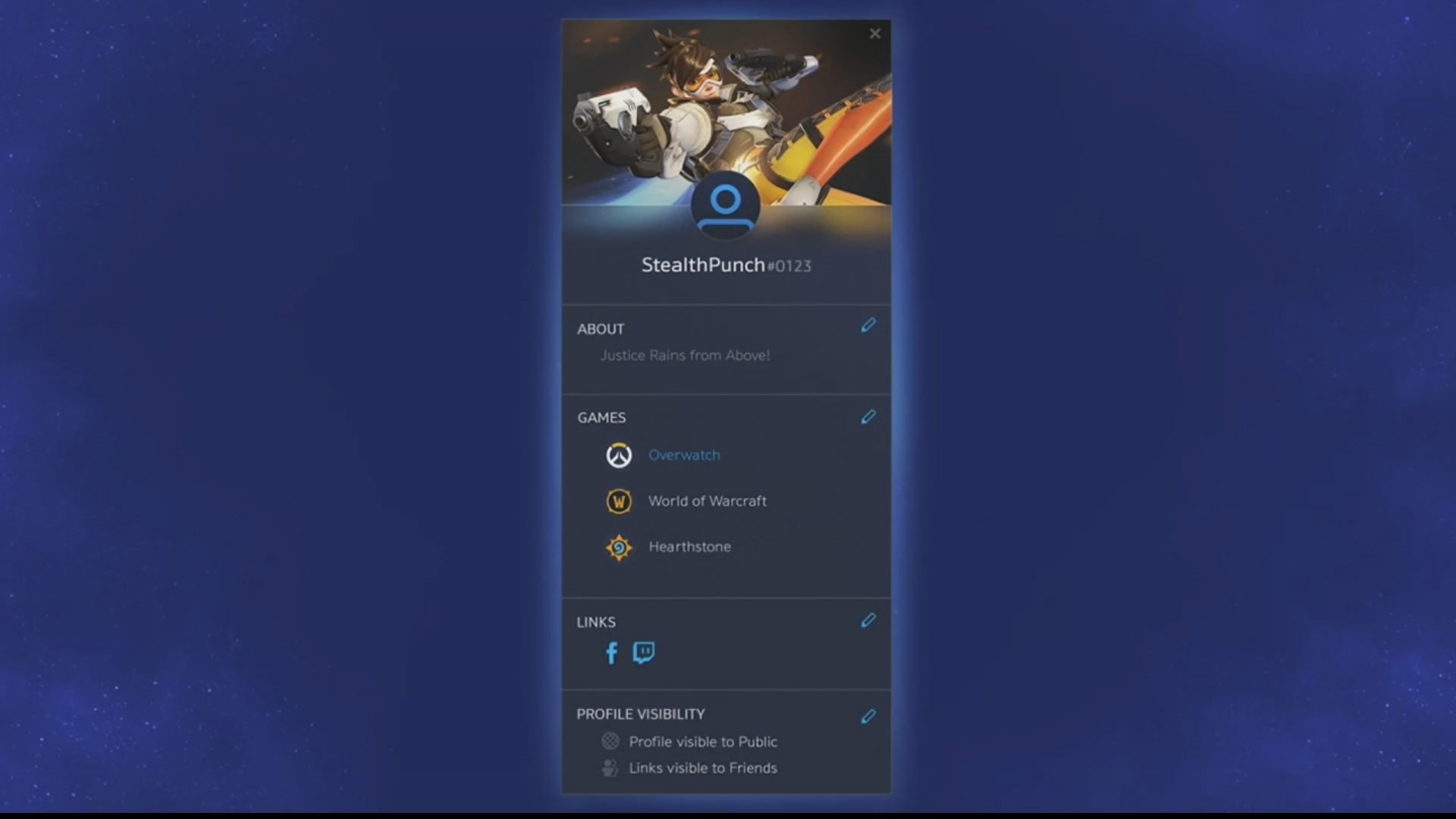 Second, you'll see that there is a privacy section down below. Now we want you to understand that privacy is very important for us, and we think about it long and hard before we put a feature in the market, and monitor it and listen once it's out there. As you can see, my profile is set to public — meaning that all Blizzard players can see my profile, but my links are only visible to my friends.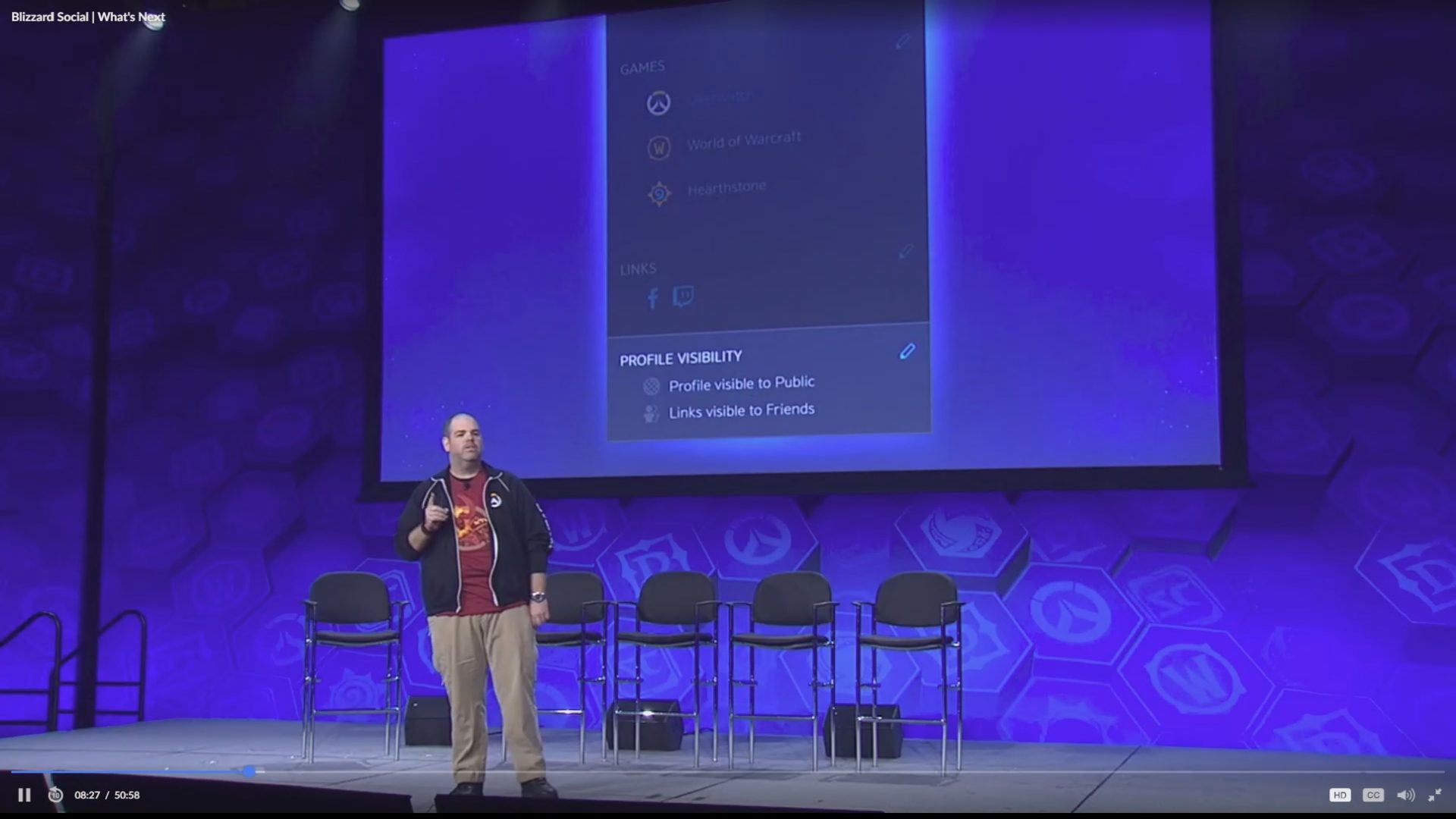 One last thing. You see this little icon up there? Back at the office, we call him the Battle Bro, and we're sure you would love to have an icon for your friends all these years. So we thought it was time for another upgrade, and to give you one more way to express yourself by picking your own avatar.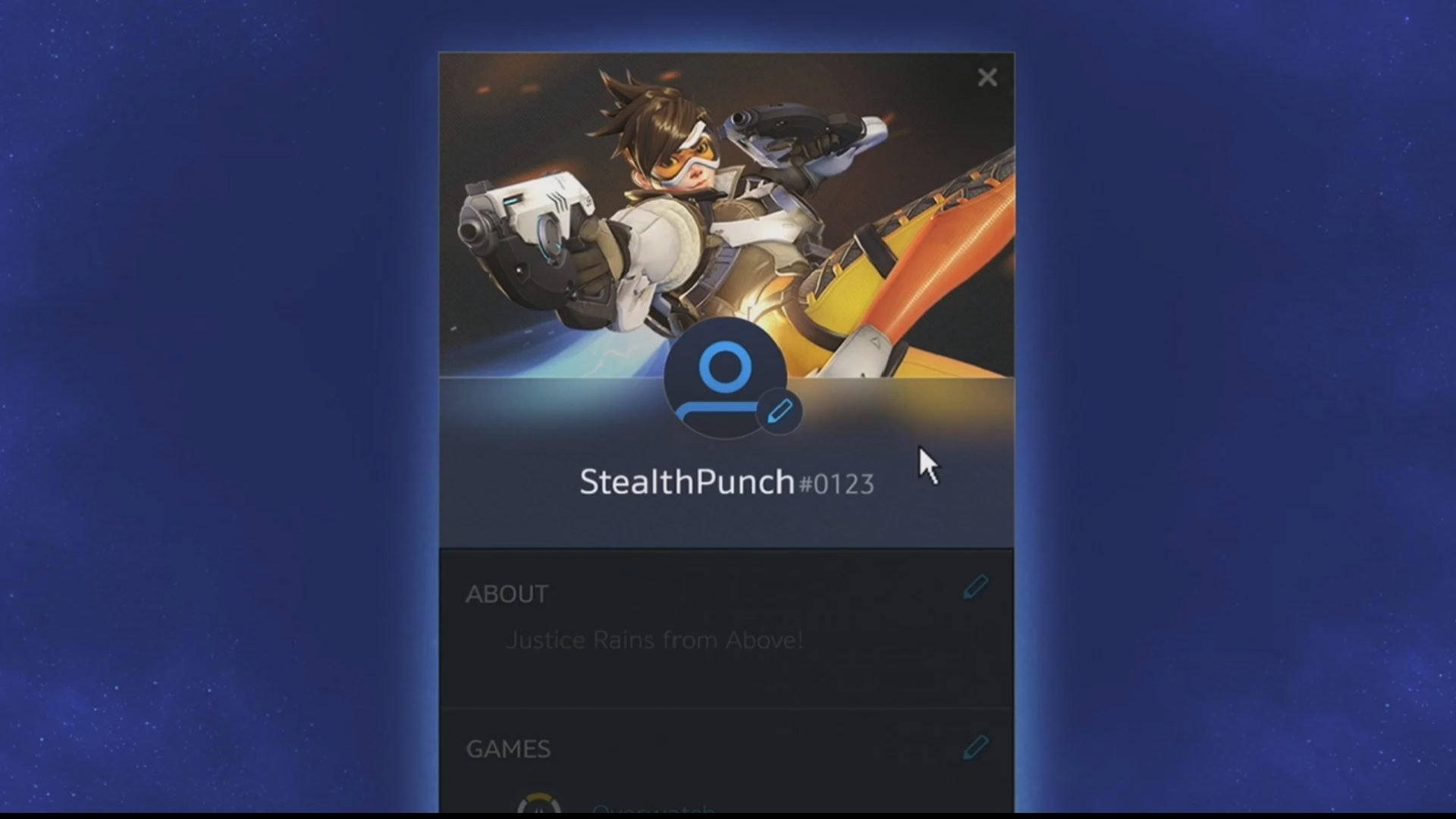 As you can see, we have artwork from all the Blizzard games allowing you to pick what best represents you; and we want to continue to add more avatars over time.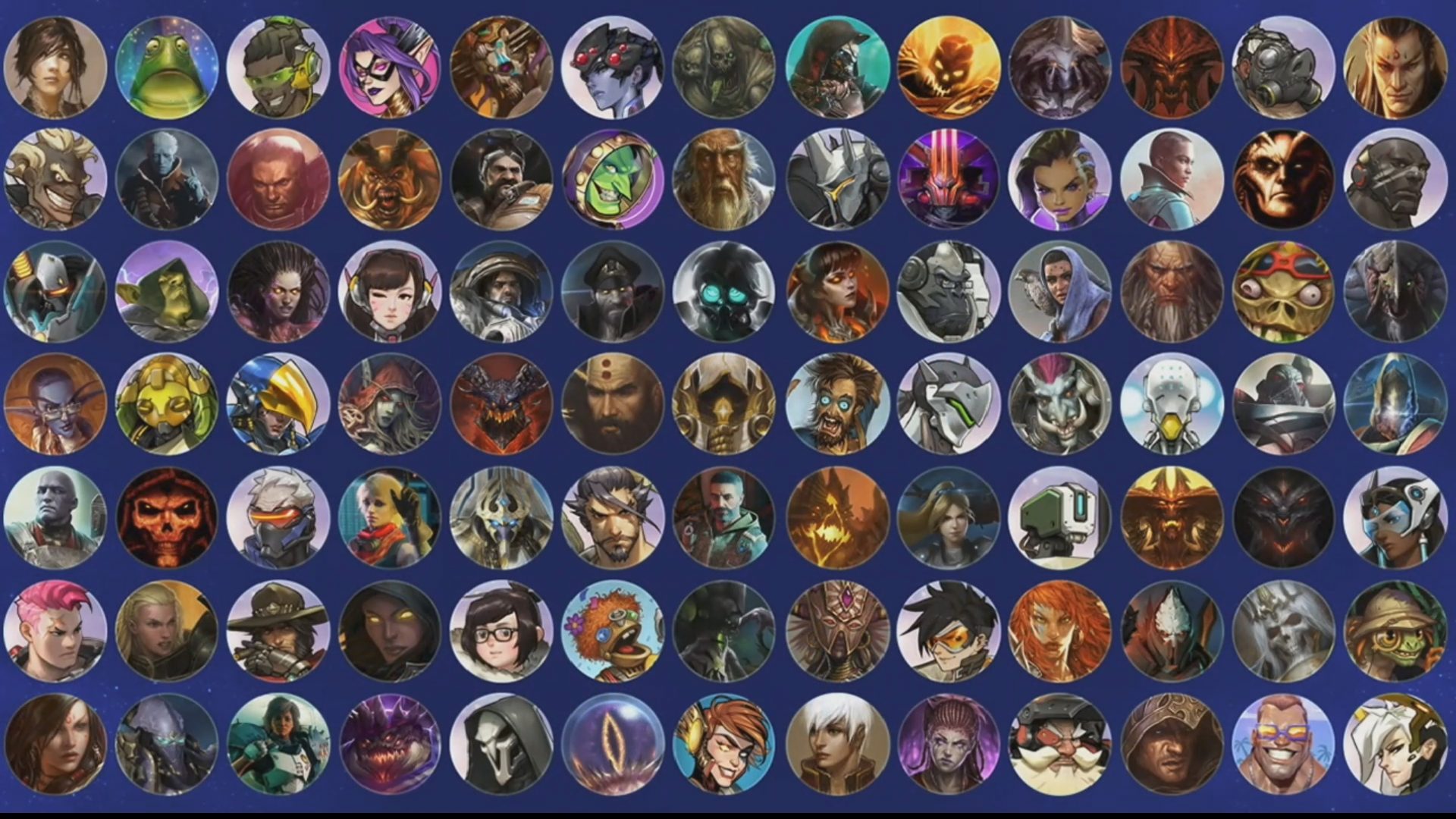 So that's profiles. We really want to hear what you think, and with that in mind, I have a quest for you. If you haven't already done so, next time you log on take the time to personalize your profile, pick an avatar, and let other Blizzard players know who you are.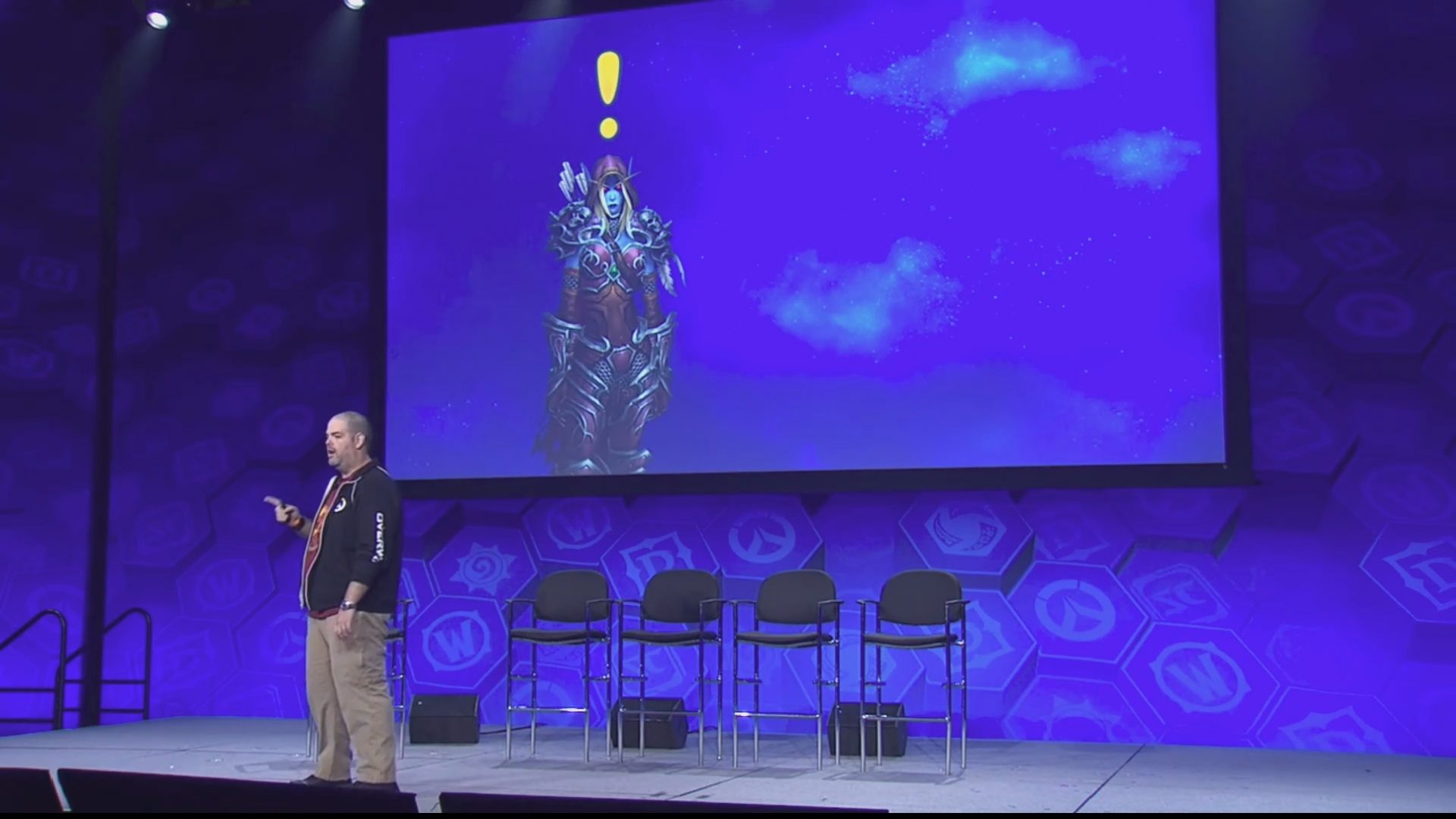 That's all I have for you, and and now I would like to introduce Mike who is going to show you some more of our social features.
NEXT: BLIZZARD GROUPS