Gifting
Nathan: Hello, BlizzCon! My name is Nathan Lyons-Smith. I'm a group program manager also on the Battle.net team. I'm also super excited to be here with you today. Thanks for spending your time with us. Today, my colleagues have been here talking with you about the investments we've made to make it easy for you to find friends, group up with them, and have those really epic adventures.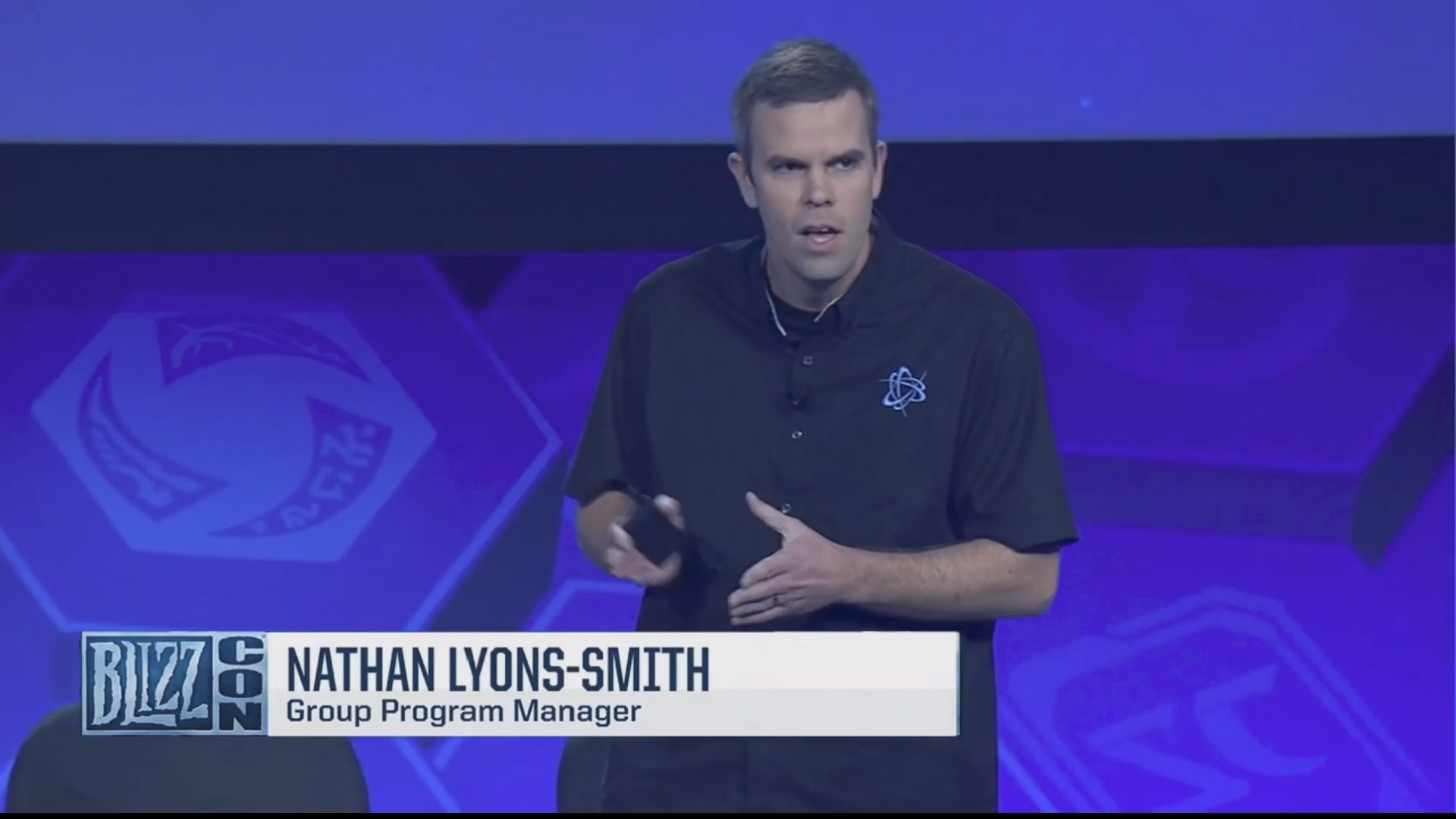 I'm here today to talk about our new Gifting Experience, and how we've made it easy for you to show your appreciation for your friends. Battle.net has supported gifting in the past. It's been kind of a clunky impersonal experience of sharing e-mail addresses and keys to send those. Yes. Not maybe the Blizzard quality you come to expect.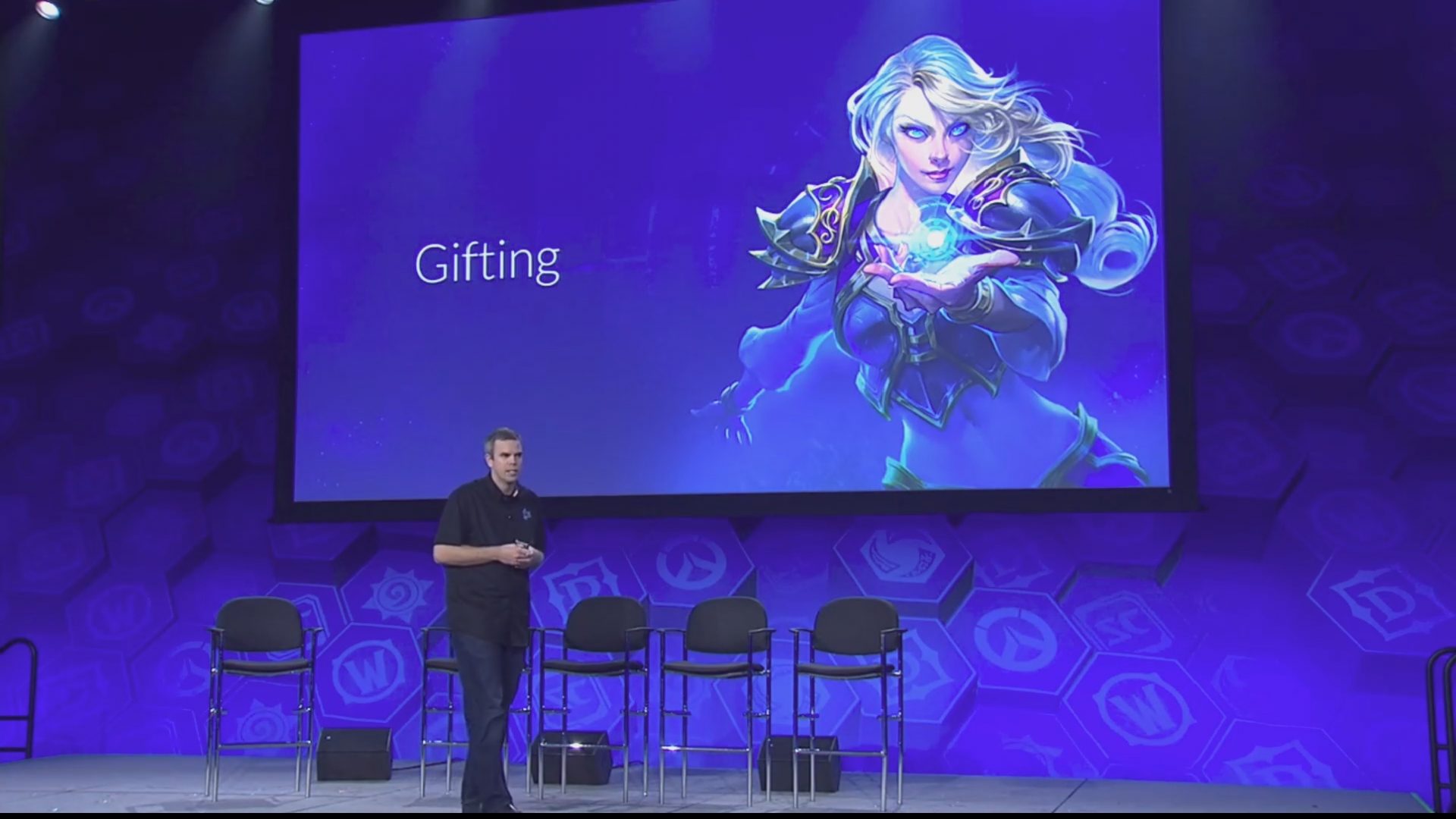 A couple weeks ago, we launched several new features to make that much, much better; and it's now easier than ever to share the worlds of Blizzard with your friends — whether you want to adventure with someone in WOW, or thank your friend for those clutch Mercy heals, we've got you covered.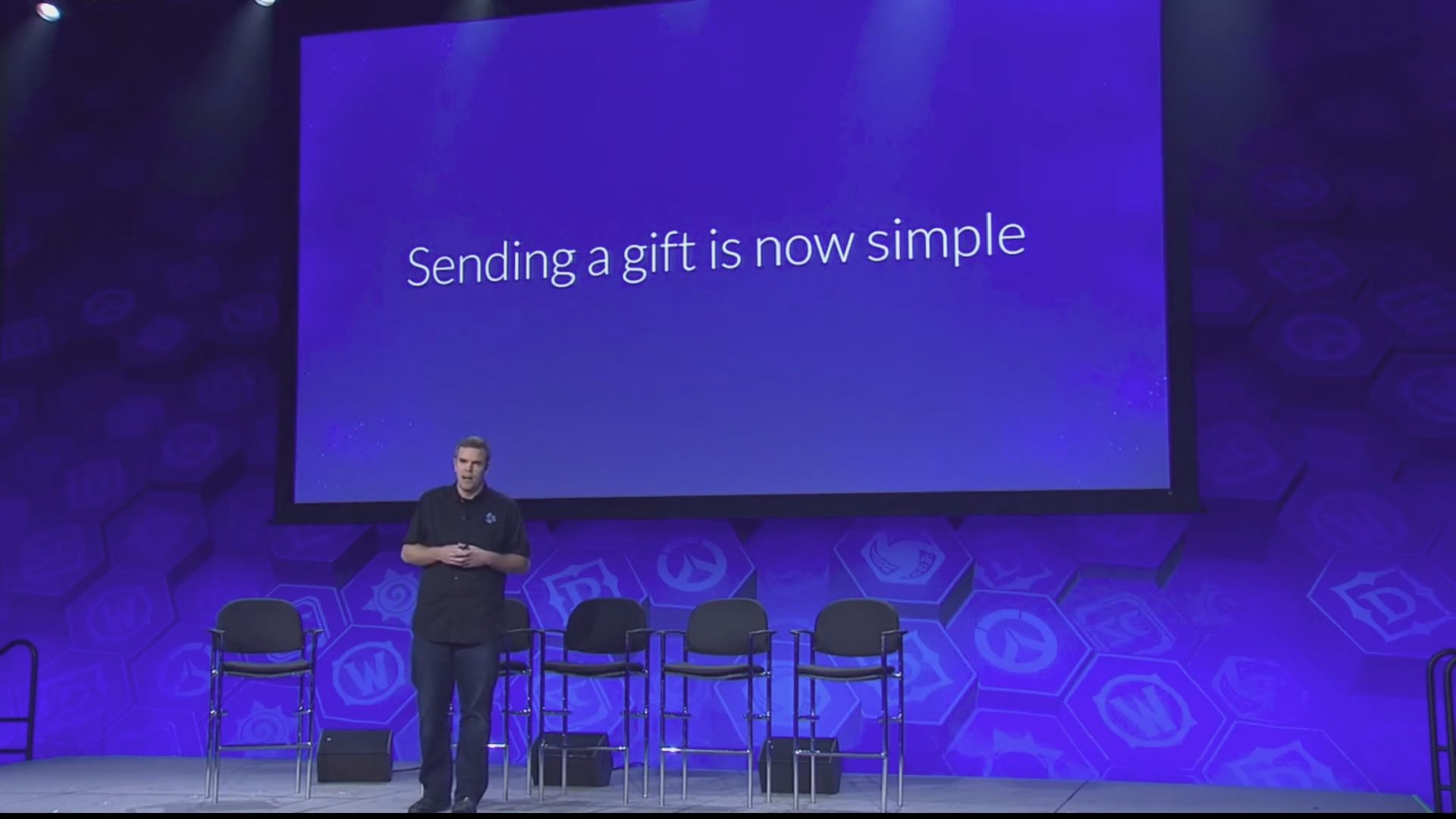 In fact, I'm happy to say the new gifting experience is now simple to send gifts to your friends. I think Andy did a great job kicking off the presentations. So let's take a look at what it's look like to send him a gift. This is me logged into our desktop application. This has got our brand-new shopping experience up there, and we've got some recommendations for me that happen to include Overwatch loot boxes.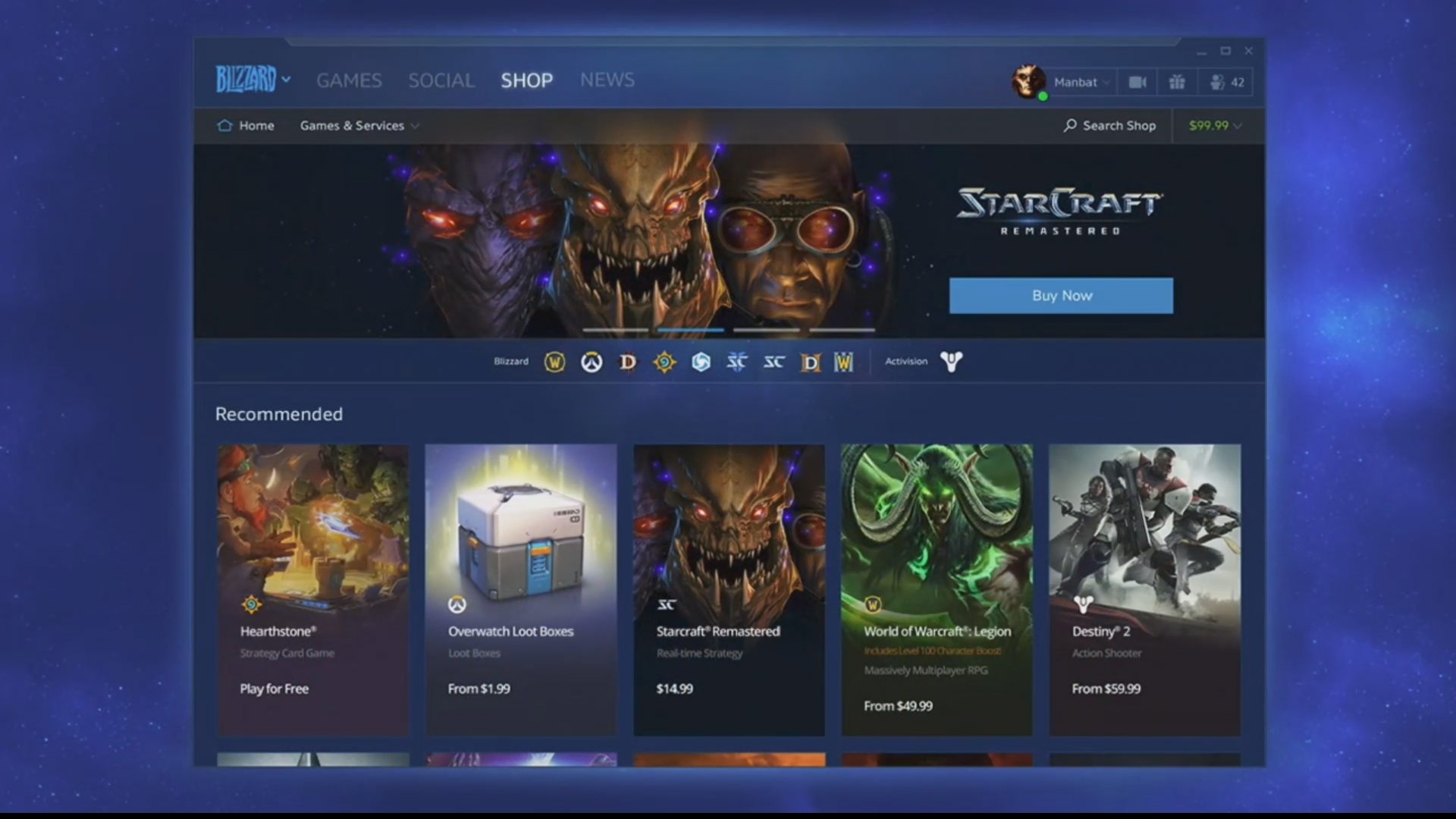 I'm a fan. I play. But I know Andy is also a big fan. In fact, he is primarily playing Overwatch. So I think we should send him some Overwatch loot boxes. Let's go ahead and click on that, and decision time. How many little boxes should we send Andy?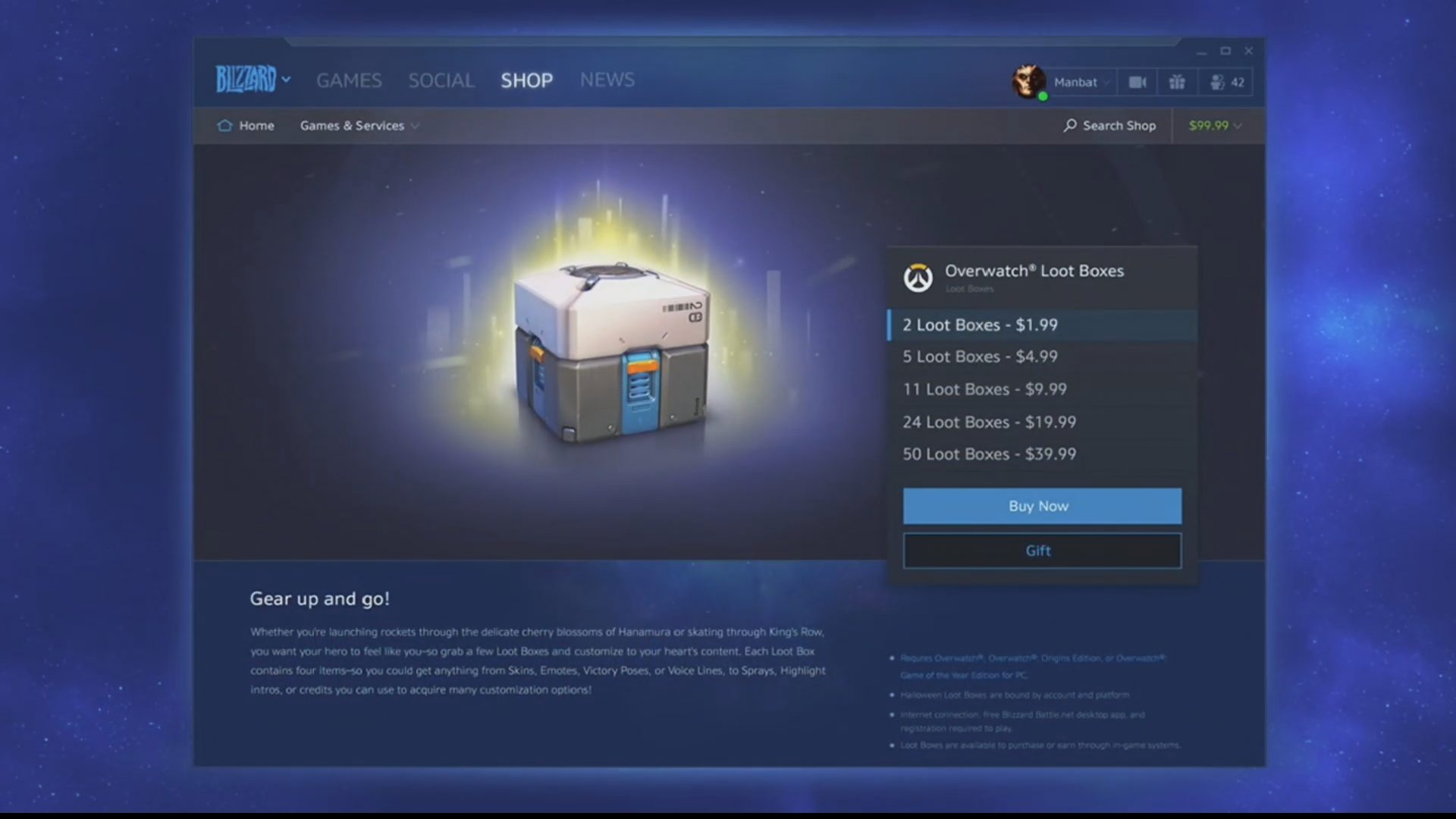 Fifty? You know… that's pretty generous. I am super excited for the Hearthstone expansion they got announced, so I'm saving up for that, we're going to send them two loot boxes. All we got to do is click the gift button there, and we're on our way. Now it's time for us to personalize the gifts that we are sending, and we got to figure out how to get it to Andy actually.
And so it would be really cool if you could kind of select from your Battle.net friends, and send them a gift; and so we built a dropdown of your Battle.net friends in the gifting flow showing everyone you're connected with to make it super easy to choose. Andy is there on top. We're going to click him and proceed.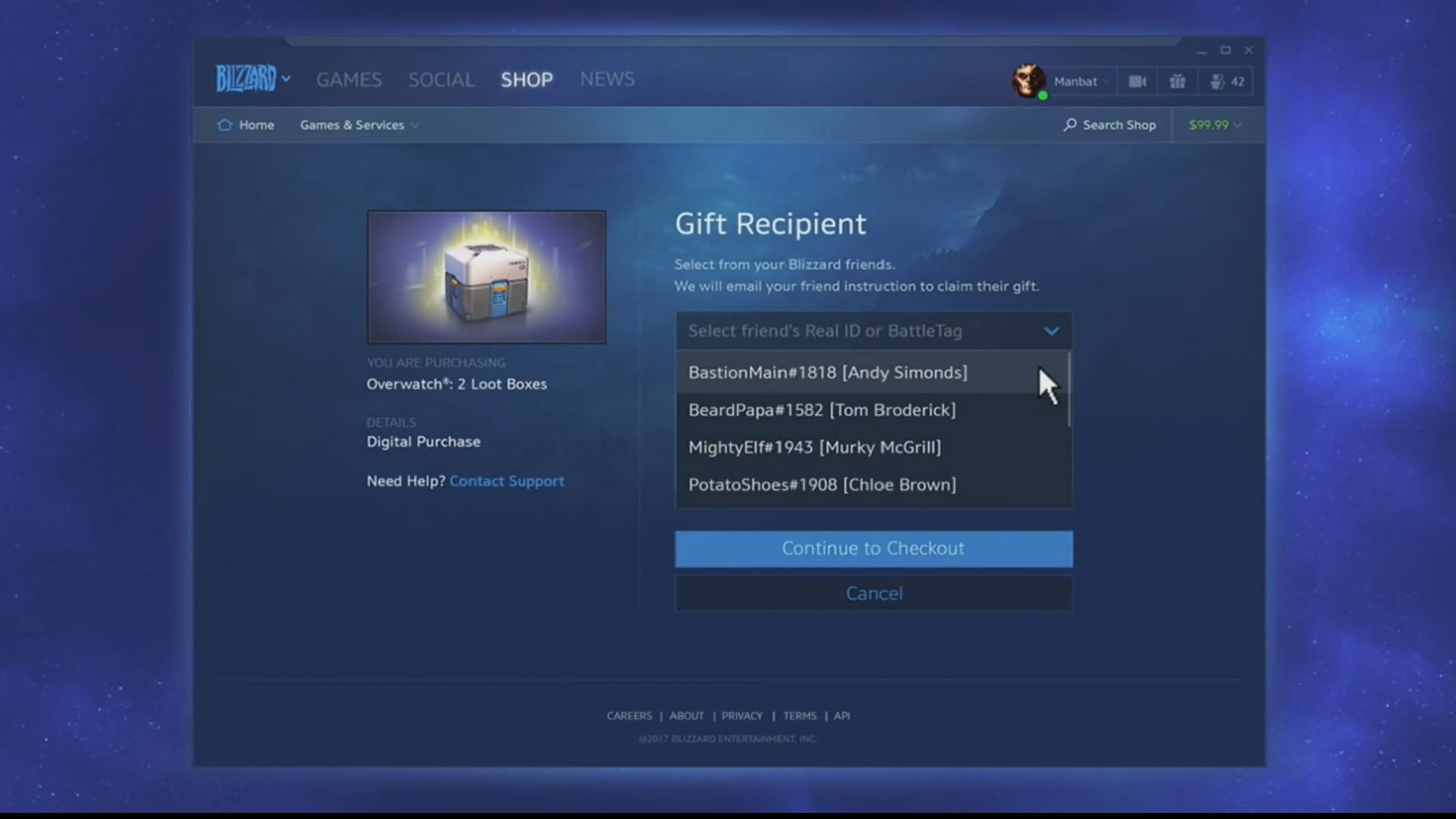 The next point is to send a Gift Message. Also something new we've added this year, now allowing you to personalize the gift you're delivering. Andy is a good friend. We'll put a nice little friendly jab in there; and we're done. The gift is ready to go, and to get sent. All we need to do is complete checkout and we're good.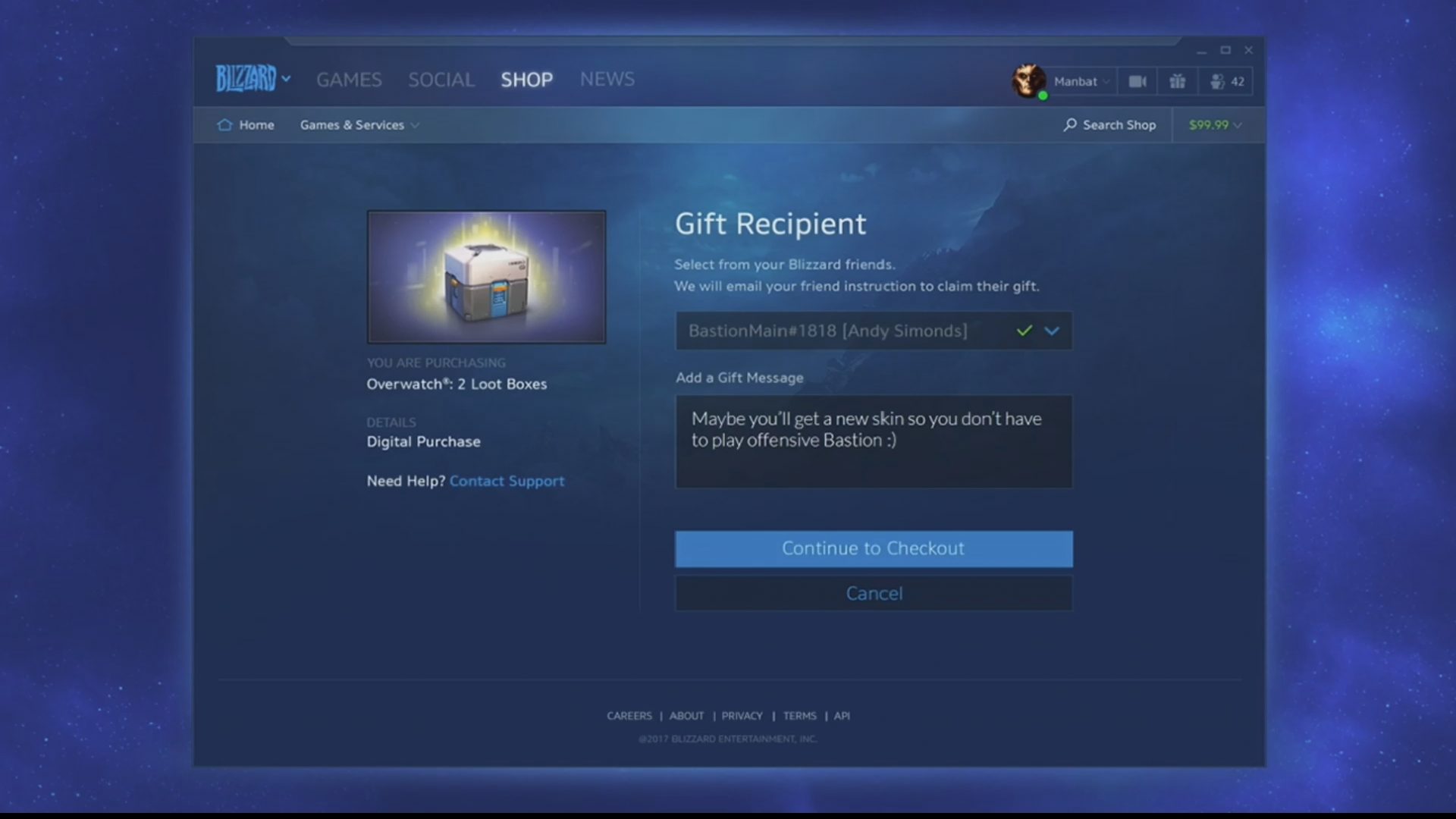 So much simpler. Much, much easier just to select from your friends, and we've enabled you to personalize this. This is great. But what we haven't done, and we wanted to also go do, was go and make sure the receiving of the gift experience looked awesome. So let's take a look at that, as well. For this we're going to be logged in as Andy. Here is his play screen. He is a big Overwatch fan.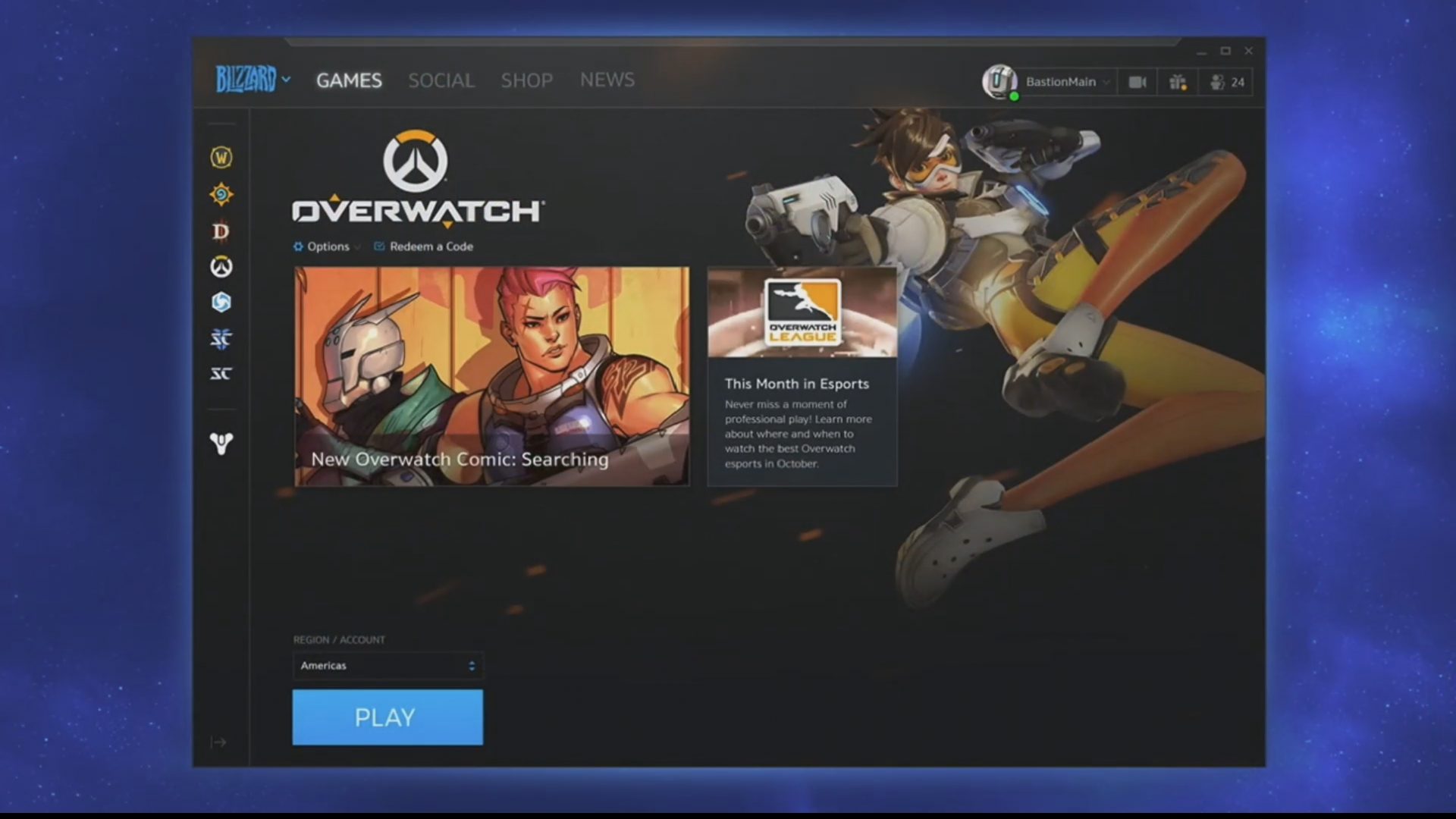 You know… it would really be awesome if when a gift got sent we popped up a notification and let him know; and hey, we actually did just that. Up in the right corner of the desktop application — any time you receive a gift, we're going to pop up this little icon here saying: "Hey, you've got something here to do."
If we were to click on that, we see "oh, Andy has actually got 2 gifts." He's got one in there from a couple weeks ago. I sent him StarCraft: Remastered. Looks like he hasn't claimed it yet, but he might have been a little busy preparing for the presentation. I understand, and then another gift there is the 2 loot boxes I have just sent him with a clever little message.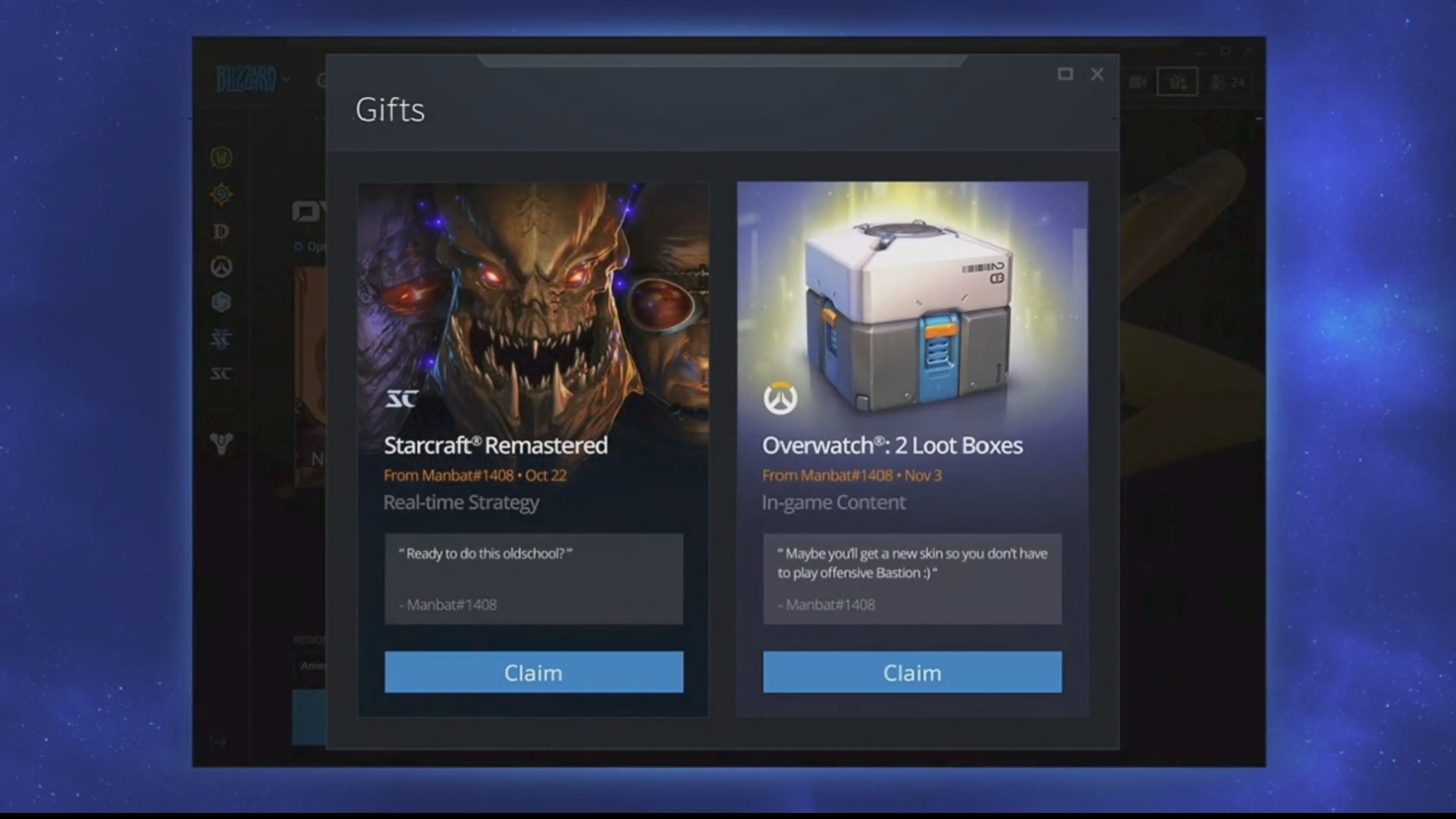 When your gifts are sent directly to you, they're all going to land right here. All you need to do is go click "claim," and then they're ready to be used. In this case, when Andy is done here back to his PC, he is claiming those loot boxes and ready to open them up in Overwatch.
Now it's just so much better. Gifts are being sent directly to your account. We've got the notifications popping up. We've got the personalization in there, and it's so much easier just to select from your friends — just really, really leveled up… that experience.
But a key part of gifting is being able to select the right gifts, and send it to your friends; and we heard from you that: "Hey, Battle.net. Why can't I gift Hearthstone card packs, and Overwatch loot boxes?"
Well, I'm happy to say two weeks ago when we delivered the new gifting experience, those were unlocked. You can now gift these to your friends; and as part of that, if you hadn't heard — Blizzard gave all Battle.net users a free card pack in their gifts to go and claim.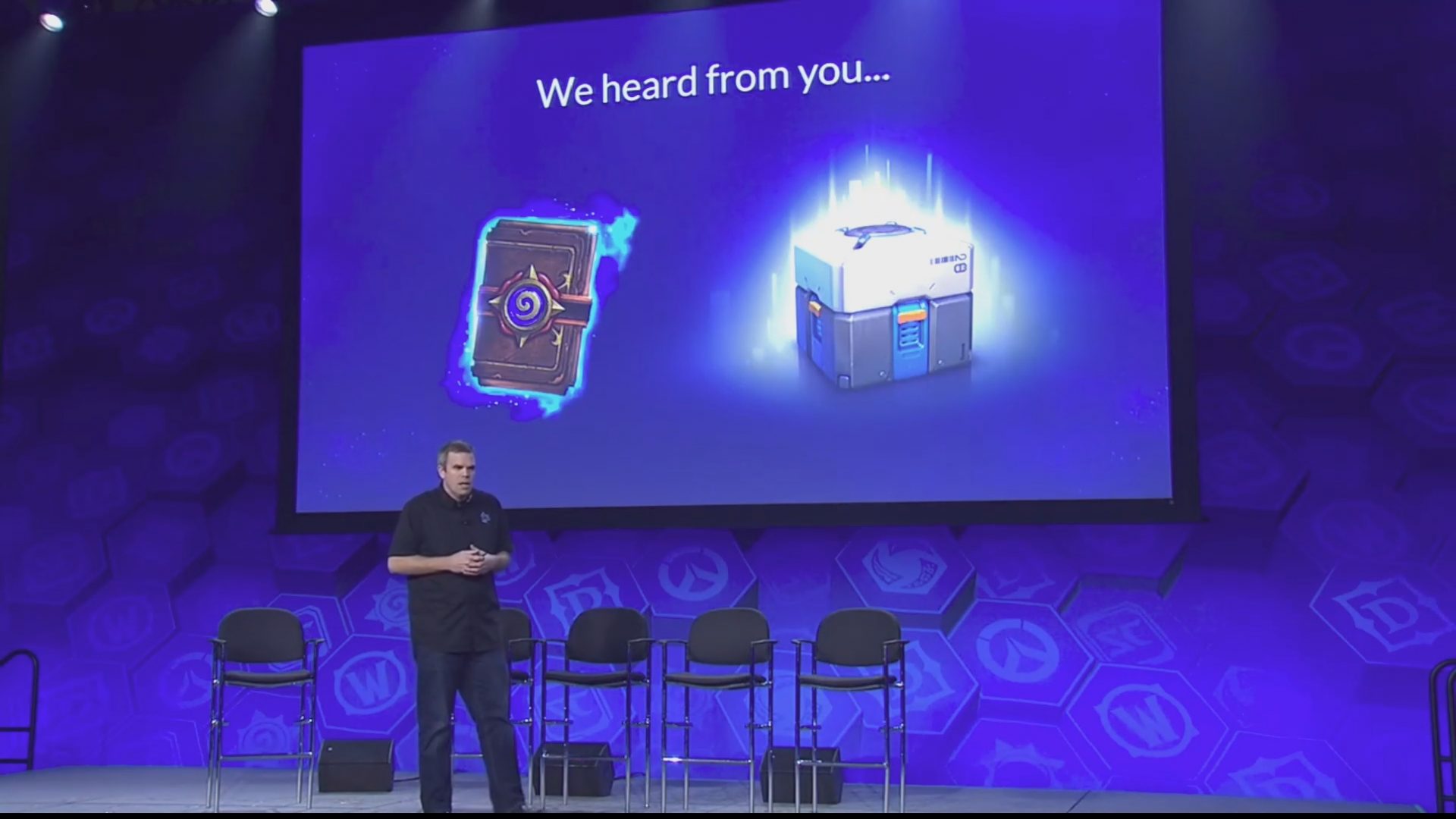 If you haven't yet, when you're done with the Con, go back to your desktop application, or the website, and click "claim." Figure out what you have got in your pack.
And I got one more thing for you actually. Just for you. Anybody who has claimed a virtual ticket on their account, we have a surprise additional goodie. It's going to get added to your gifts. Thanks to the Heroes of the Storm team, everyone with a virtual ticket is going to get a three-day stim pack added to their gifts for you to go battle it out.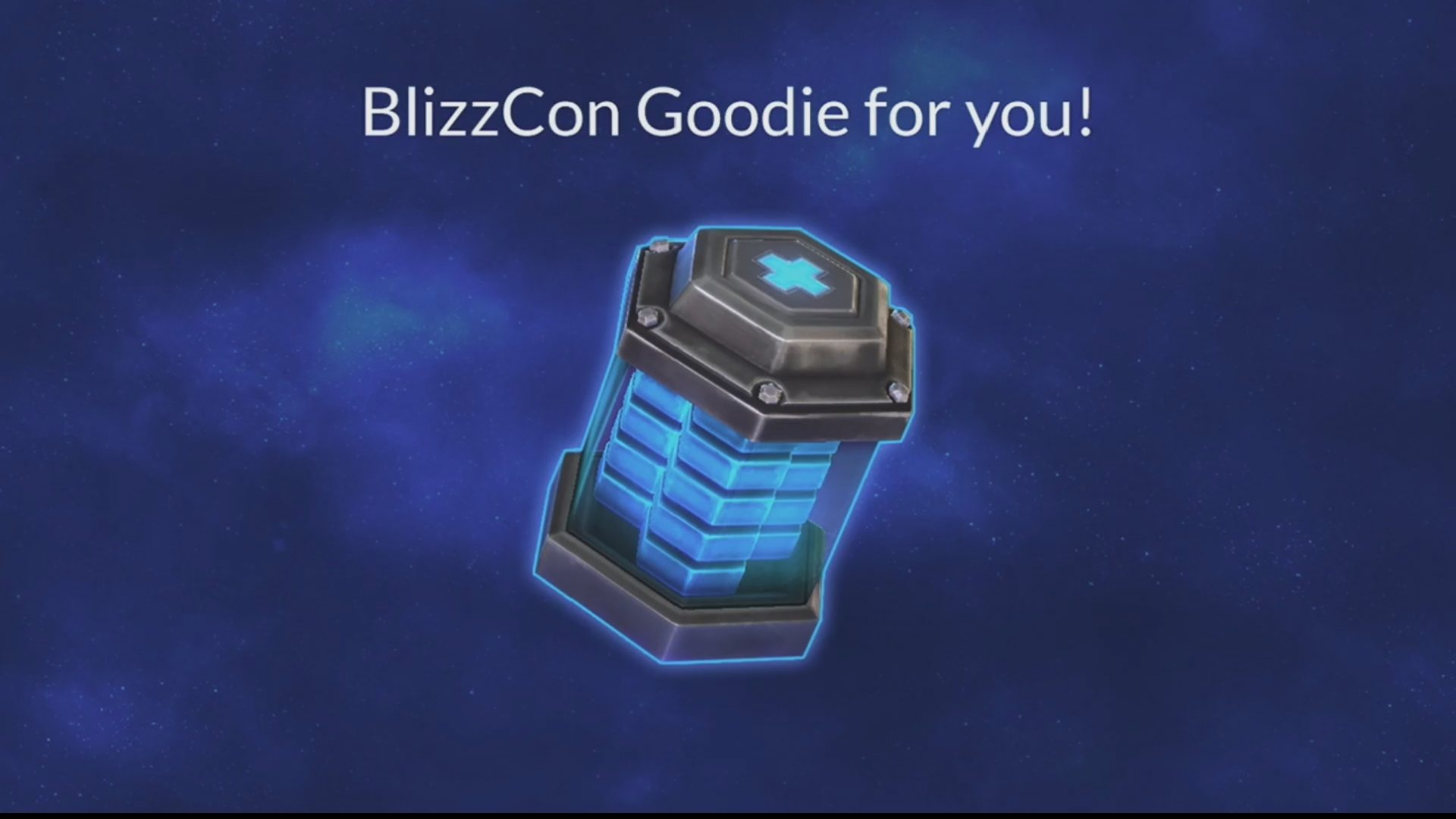 So we're going to start sending these out on Monday. They'll be in your gifts. When you are ready for extra XP and extra gold, open your gift, claim the gift, and battle it out. I'll see you in the Nexus. I'm going to pass it off to Andy to close this out.
NEXT: Q&A