Taelia: With the evidence you've gathered, we can prove that the Ashvane Co. was behind the attack. I would have preferred to do this in private, but I don't think we'll have the luxury. Look around – company men everywhere. Priscilla's got something up her sleeve… Let's get some backup before we go in there and cause a scene.
QUEST OBJECTIVES
Speak with 4 Proudmoore Guards in Unity Square.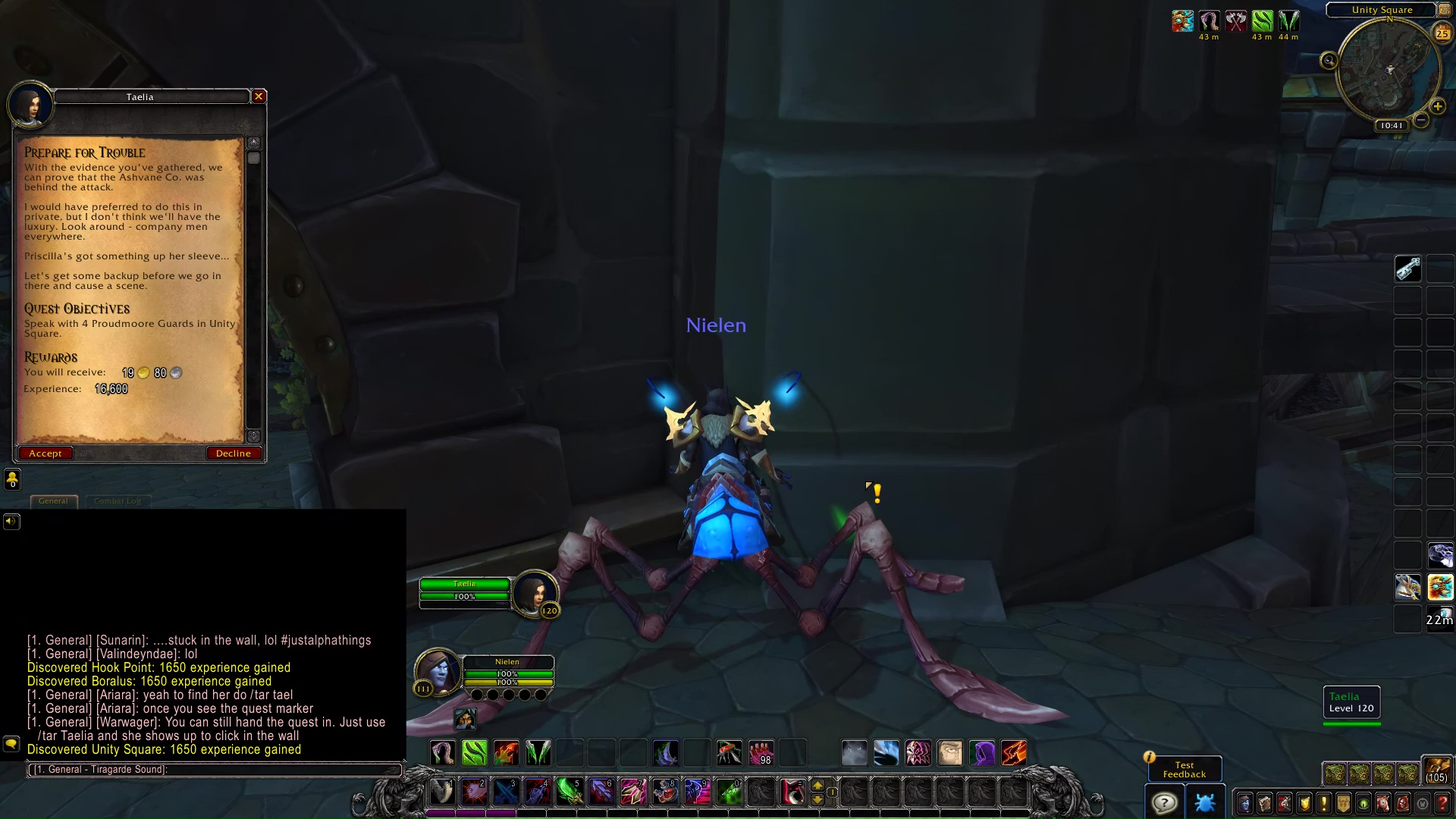 PROGRESS
Proudmoore Guard: Please remain calm. Everything is under control.
(The Lord Admiral is in danger. Come with us!)
Proudmoore Guard 1: This better be good.
Proudmoore Guard 2: Alright, let's go.
Proudmoore Guard 3: If you're lying, you hang.
Proudmoore Guard 4: Lead the way.
COMPLETION
Taelia: Alright. It's time.
Prepare for Trouble