Taelia: Katherine has trusted Priscilla Ashvane as an advisor and a close friend for many years – even before they both lost their husbands at Theramore. She's heard the rumors about Ashvane, just like anyone. Whether by fear or loyalty, she's chosen to ignore them. It's time to finally open her eyes.
QUEST OBJECTIVES
Reveal Lady Ashvane's treason to Katherine Proudmoore.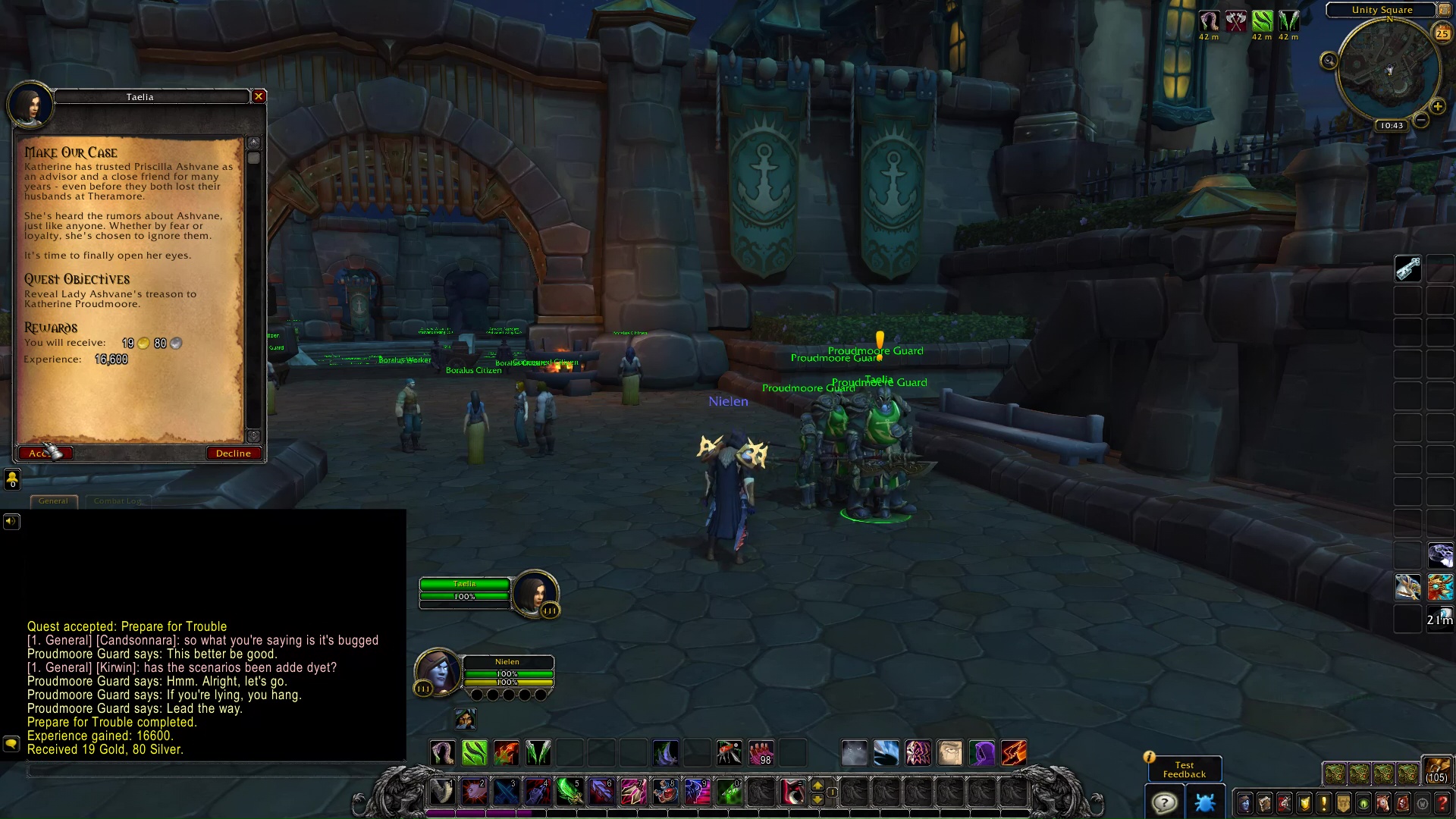 PROGRESS
TIP: Enter through the gates into Unity Square. This triggers a cutscene that is not yet implemented in Alpha testing.
Reveal Lady Ashvane's Treason: 1/1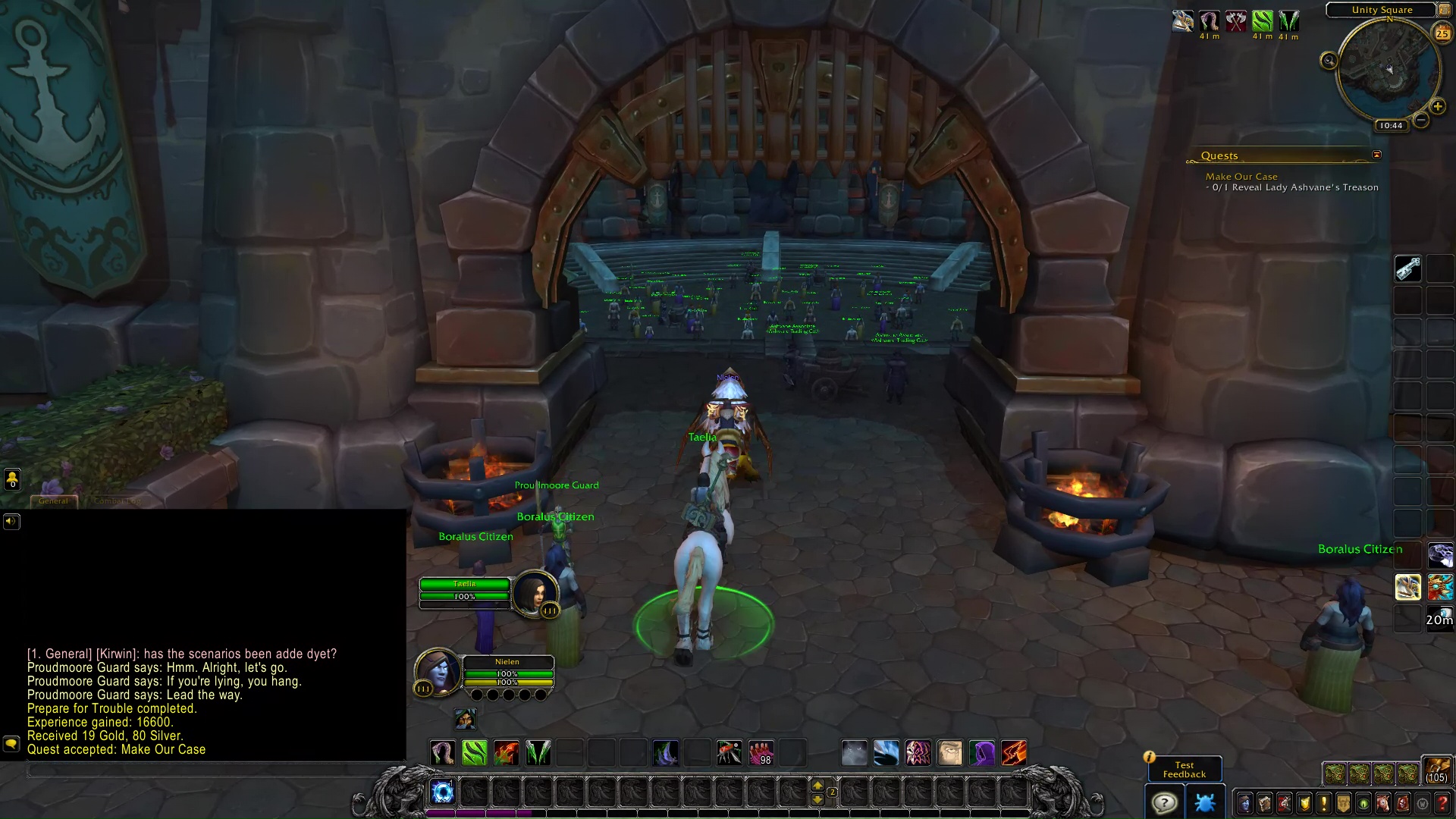 CUTSCENE
(Client Scene – Taelia steps up to accuse Lady Ashvane of being behind the attack. Don't you see, Katherine? Replacing you has been her plan all along. Katherine turns to Priscilla – is this true? Priscilla cuts the soft and sympathetic act. Goes hard against Katherine: Weak! Unfit to rule! Ashvane BUILT this city! Takes a shot at Katherine with her pistol. Guards jump into action. Priscilla shoots barrels on a wagon near the crowd, igniting a smokescreen that quickly envelops the plaza. Chaos ensues.)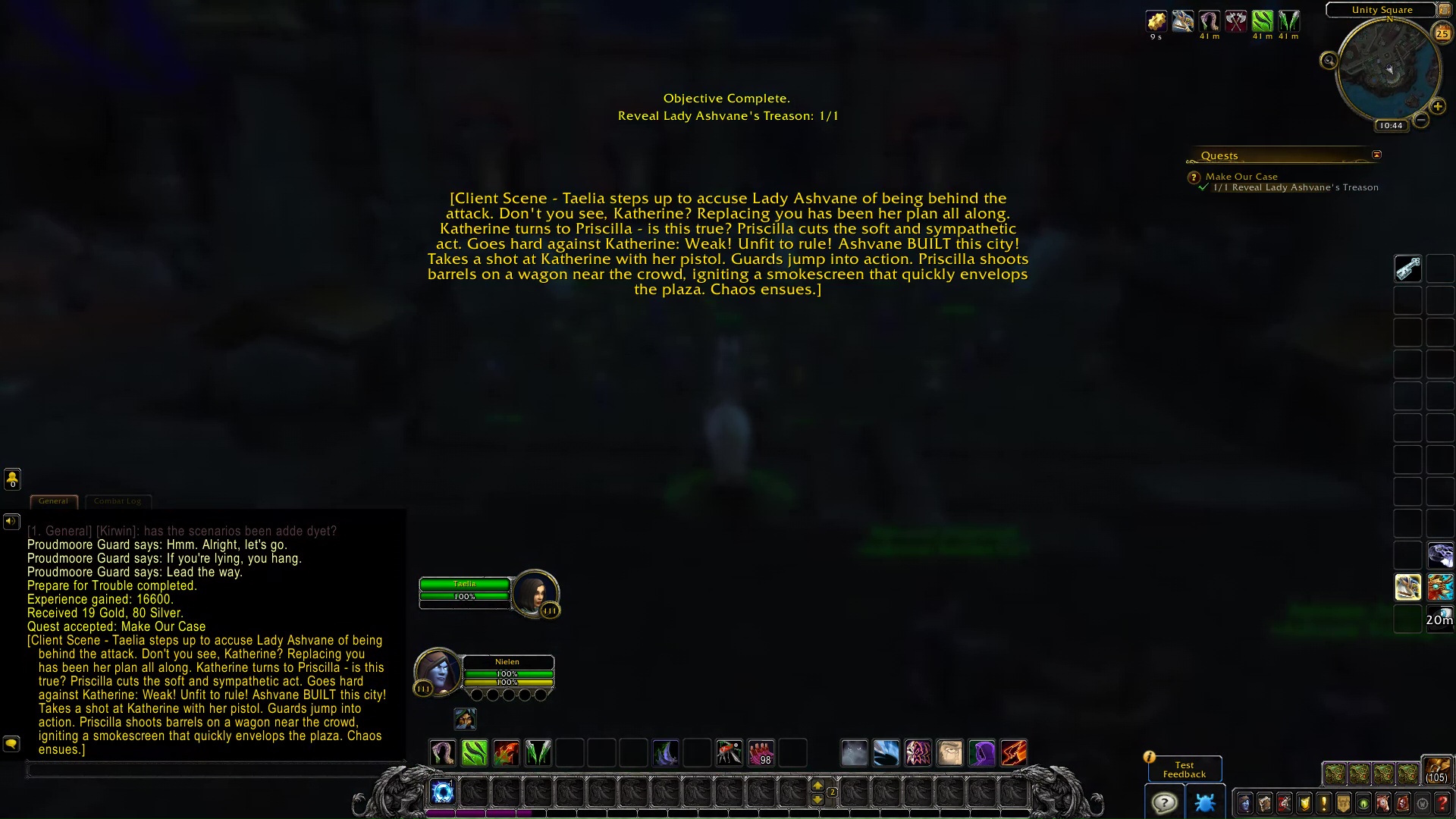 COMPLETION
Taelia: Damnit! Where'd she go?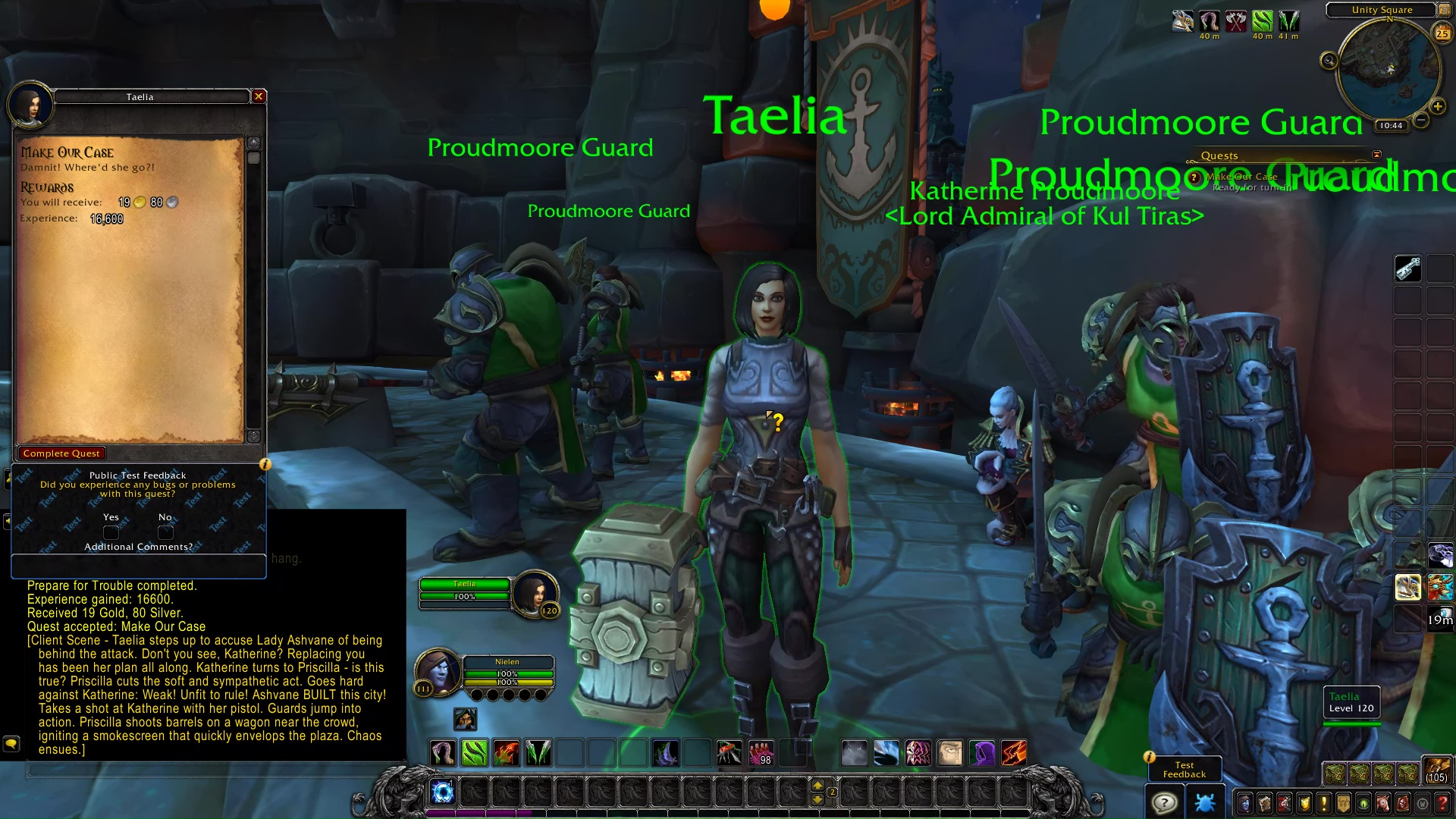 Make Our Case