Hawkmaster Lloyd: The overgrown lizards from down on the beach decided to swarm the camp suddenly. We're used to dealing with one or two each week, but it seems like the whole brood came up the cliff. Wonder if the smell of blood drew them in. They're putting our remaining men at risk, wipe them out!
QUEST OBJECTIVES
Kill 8 Brinefang Saurolisk.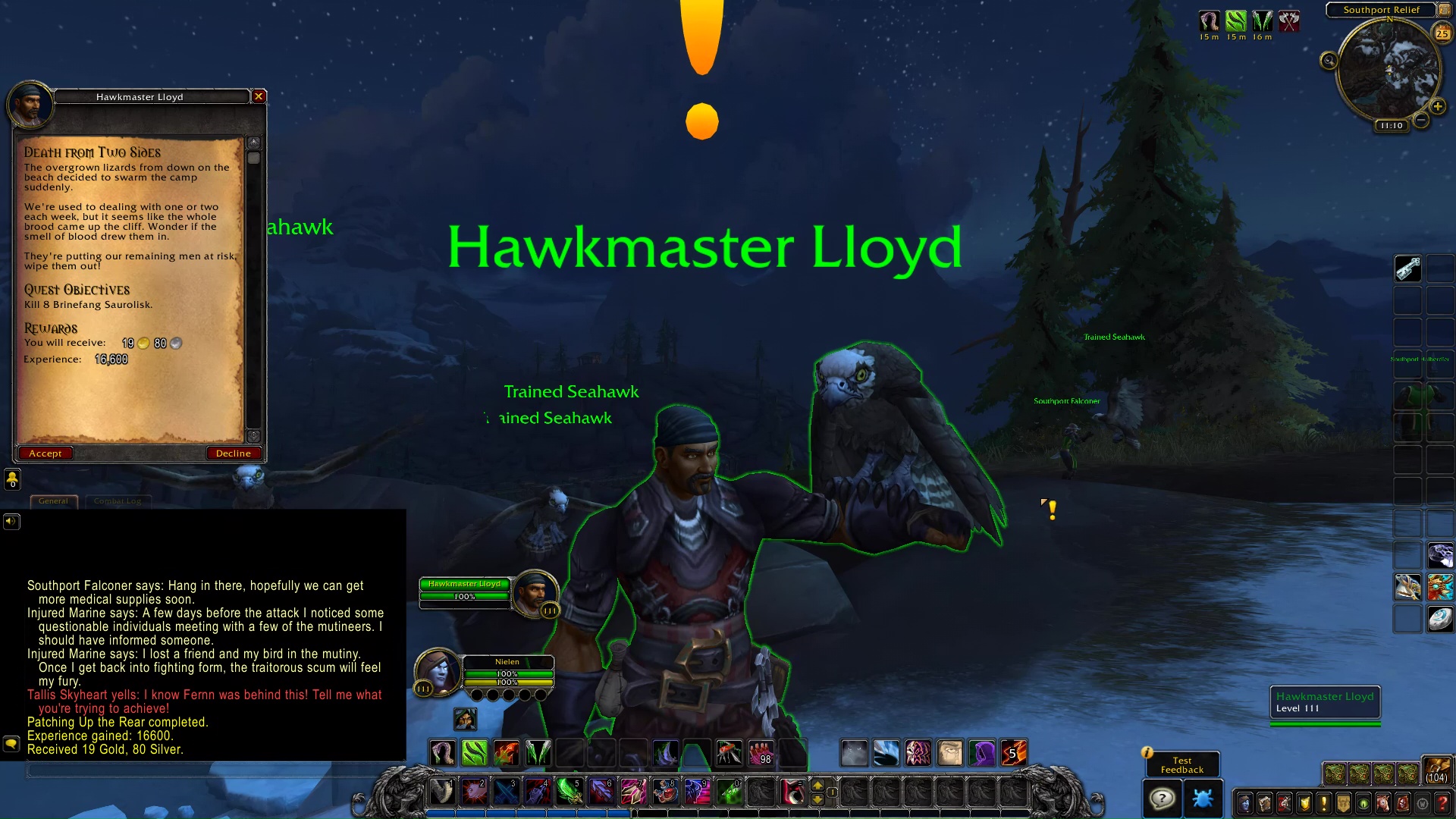 PROGRESS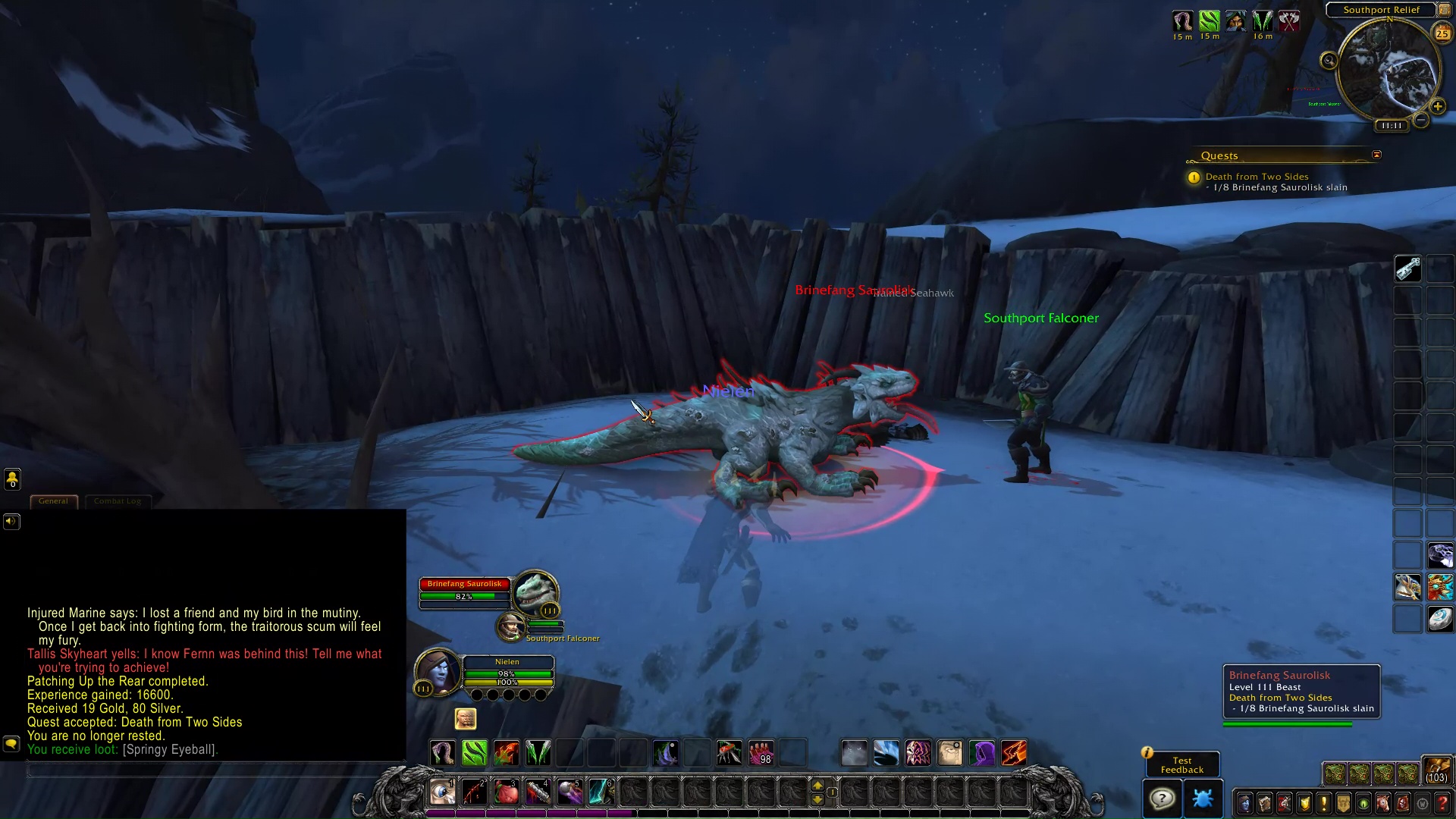 COMPLETION
Hawkmaster Lloyd: There's one problem dealt with.
Death from Two Sides