Archmage Modera: Felo'melorn, the runeblade of the kings of Quel'Thalas. It was said to harness the very essence of flame and after being reforged by Kael'thas could even stand against the legendary Frostmourne. We thought that the blade was lost with Kael'thas' death but an associate of mine has a lead on where it may be located. We need every advantage we can and with Felo'melorn in your hand the Legion surely will tremble! Ah, our company is here.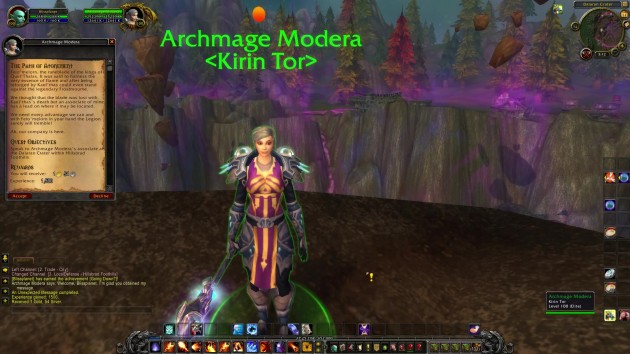 &nbsb;
Quest Objective
&nbsb;
Intermission
Aethas Sunreaver: Thank you both for meeting me in such an inhospitable location. I assure you if I was able to join you in Dalaran, I would.
Archmage Modera: The woulnds of the Divine Bell incident run deep, Aethas. Others in the council are not as forgiving as I.
Aethas Sunreaver: Precisely why I'm here. If I can't return to the council then I at least wish to gain access to the city once again in trade for my information.
Archmage Modera: I shall see what i can do.
Aethas Sunreaver: You have my thanks, friend. I used to know a distant relative of King Anasterian, Lyandra Sunstrider. She had the Sundstrider name but in truth her branch of the family had no claim to the throne. After Kael'thas's betrayal, she became obsessed with finding Felo'melorn. I'd thought it was a fool's errand and indeed it has been many years since I last heard from her. That all changed when I began my own search for the location of the blade. I saw a vision of her with the weapon in hand. Around her the land was covered in ice and a fortress loomed overhead.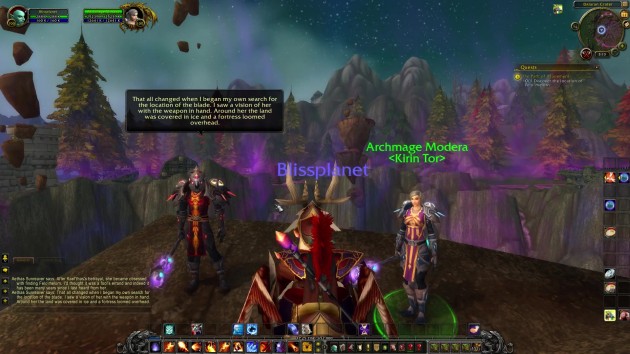 &nbsb;
Archmage Modera: Icecrown then?
Aethas Sunreaver: Indeed, and nothing happens in Icecrown unknown to "Him". I'd actually be surprised if he didn't have a hand in this.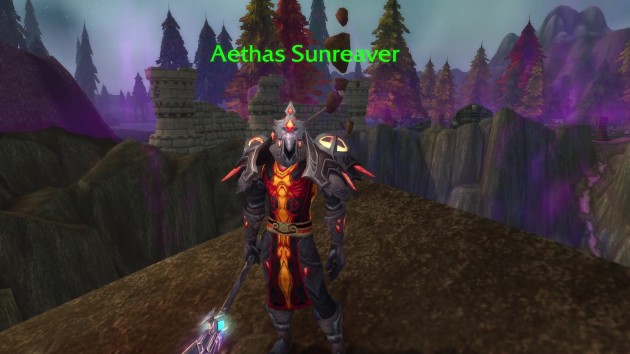 &nbsb;
Discover the location of Felo'melorn: 1/1
&nbsb;
Completion
Aethas Sunreaver: Our next journey will be to Icecrown, (Name). There, in the heart of the Scourge, we will find Felo'melorn.
&nbsb;
A Path of Atonement
&nbsb;
&nbsb;
&nbsb;