Meryl Felstorm: I can sense the power of the artifact you hold. It will do well against the Legion as it is, but we have the ability to unlock its power even further. You must return to teh Hall of the Guardian. You can use the incantation I taught you before to pass through the runes.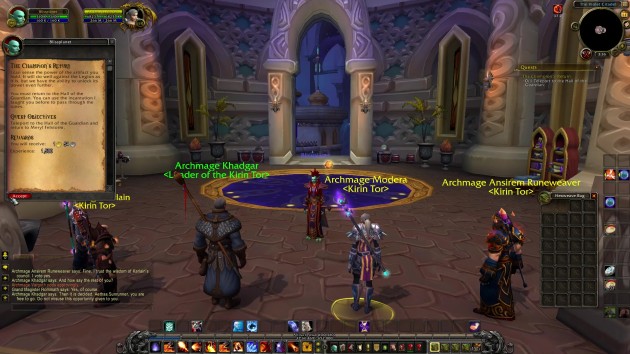 Quest Objectives
Teleport to the Hall of the Guardian and return to Meryl Felstorm.
Completion
Meryl Felstorm: You learn quickly, (Name). I think Kathra'natir will rue the day he made you his enemy.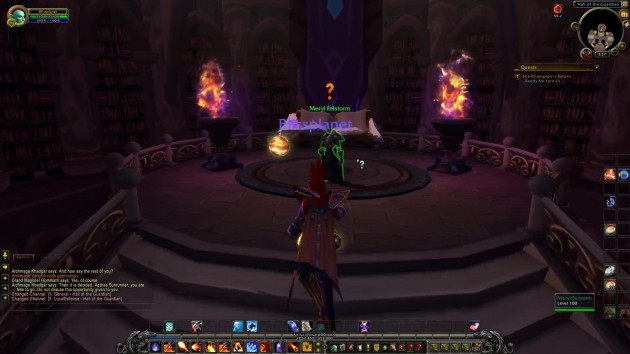 The Champion's Return