Lord Aldrius Norwington: Troggs? At my party?
My grandfather pushed them back to that cleft years ago to build this estate. To think that they would attack in such force after all these years?
This is just what we needed to make this year's festival the greatest ever!
Show us your heroism firsthand, (Name)! Mount Cooper and defeat these troggs! Drag them behind you, jab them with your harpoon… whatever it takes!
QUEST OBJECTIVES
Kill 20 Grimestone troggs in Norwington Estate.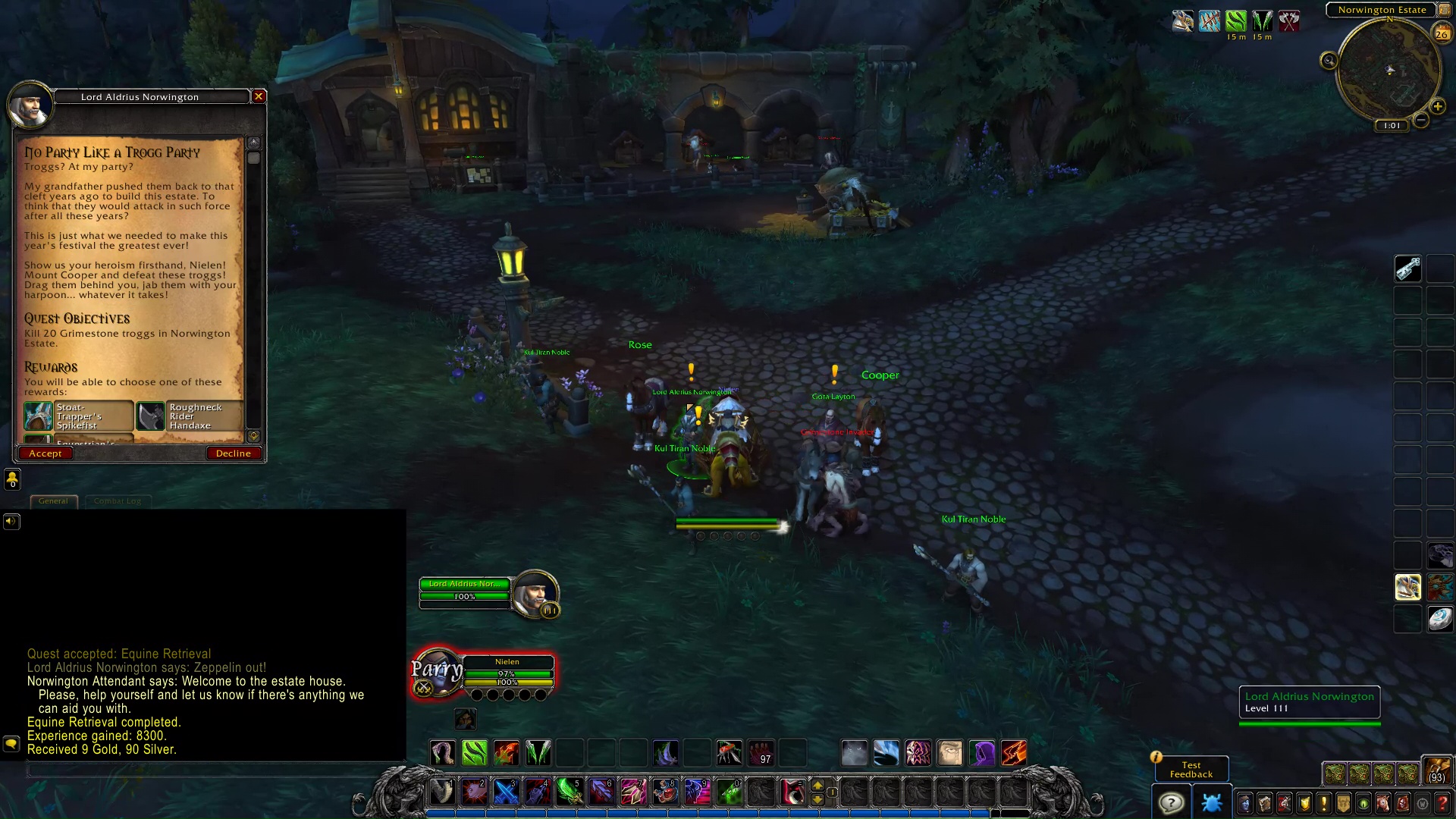 PROGRESS
Lord Aldrius Norwington: This is going to be the most exciting festival in years! Jump on Cooper and show the troggs what for. You will find him most useful in combat!
TIP: Mount Cooper, and press (2) to kill the Troggs while mounted.
COMPLETION
Lord Aldrius Norwington: A grand showing! You had me on the edge of my seat!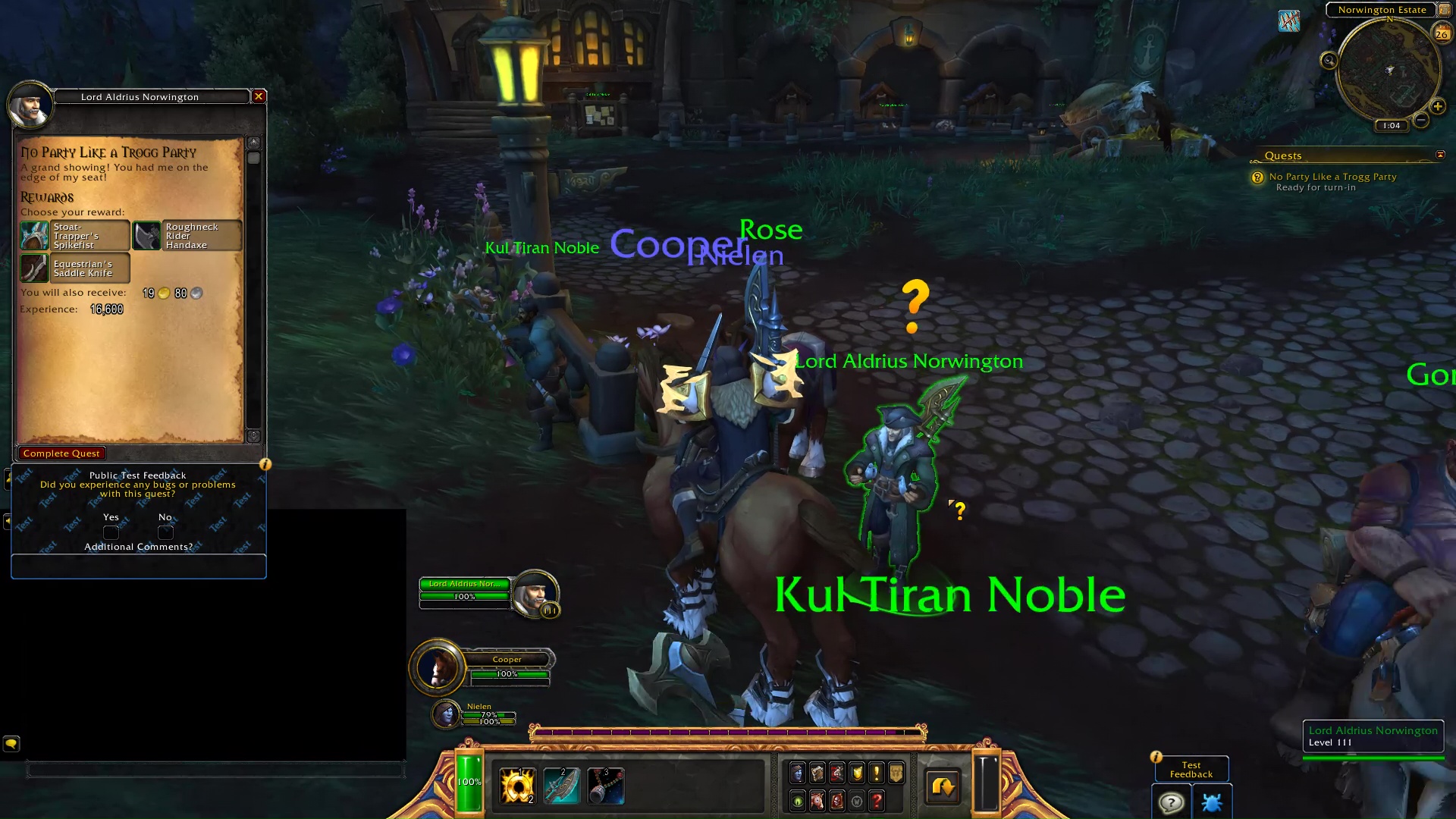 No Party like a Trogg Party