Gora Layton: Kul Tirans won't go down without a fight! Take this horn. We use it in the mountains to warn each other of danger and lead the charge into battle. Use it to rally our allies against the troggs!
QUEST OBJECTIVES
Use the Horn of the Mountain to rally 8 Kul Tirans.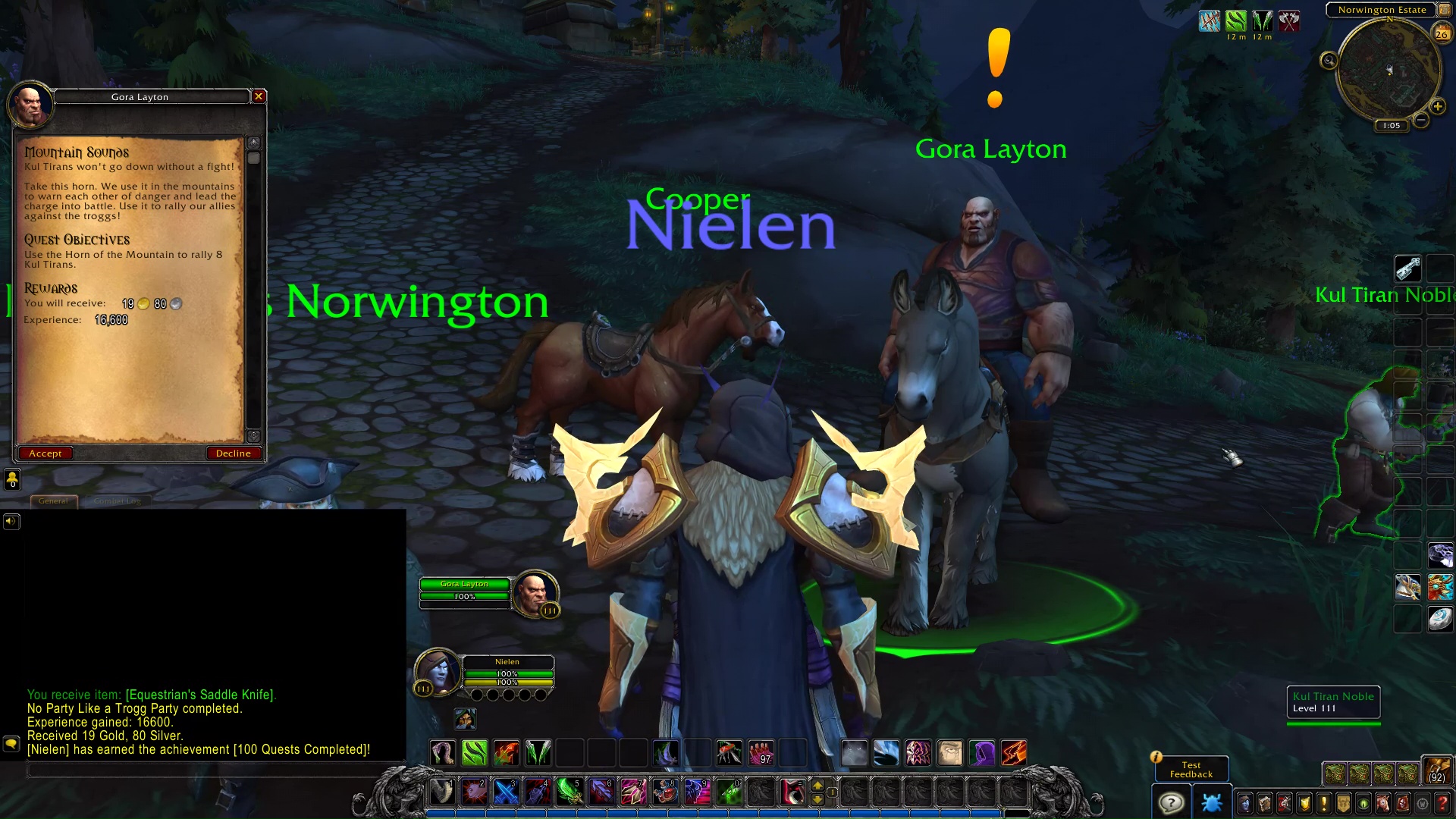 PROGRESS
TIP: Stand near NPCs: Kul Tiran Noble, or Norwington Hound. Then click the Battlehorn of the Mountain icon at the Quest Tracker (located below the mini-map).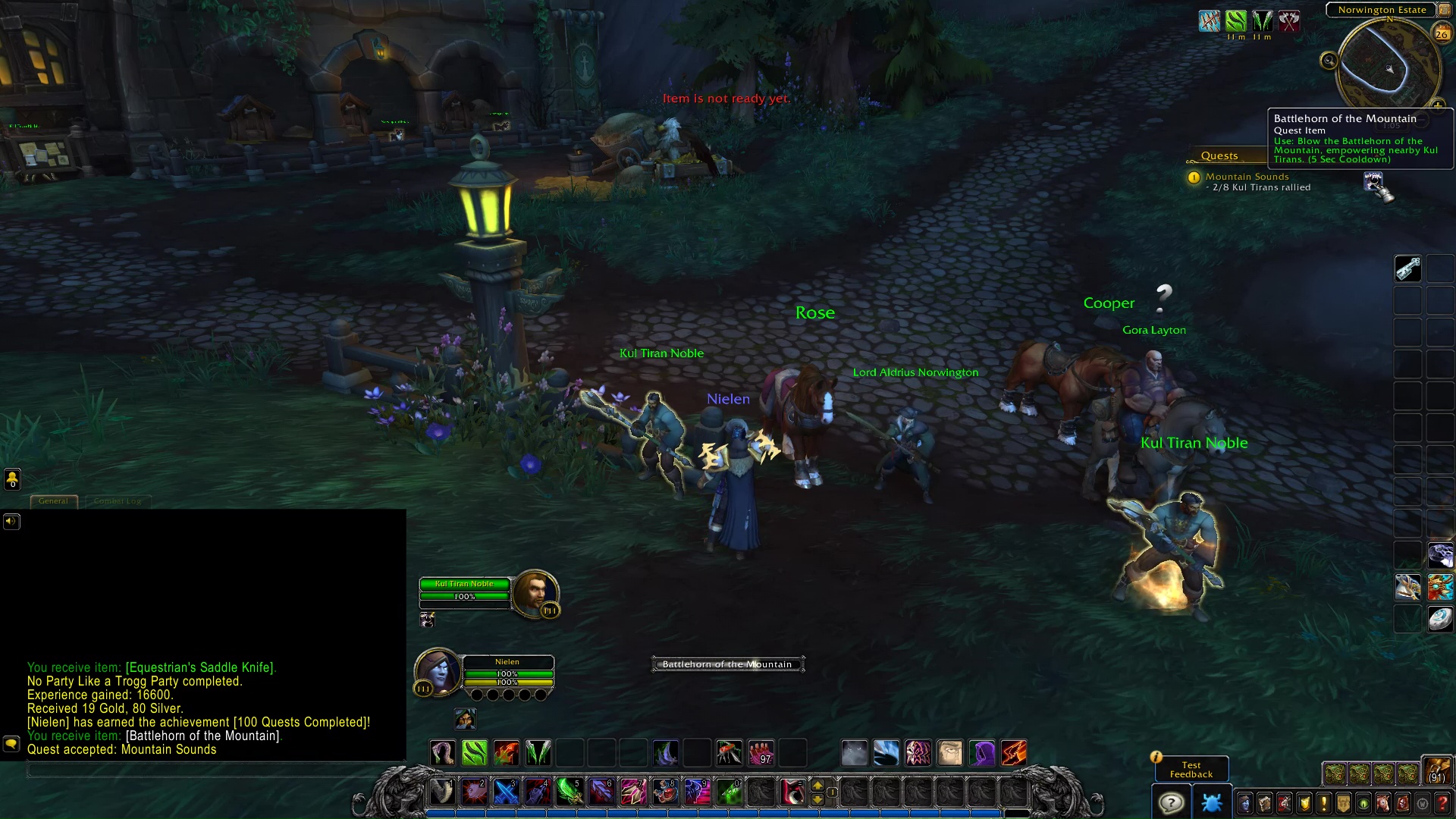 COMPLETION
Gora Layton: Our people defend the estate with renewed vigor!
Mountain Sounds