Joma: My dad talks about horses all the time! He wants to ride one, but I think he's scared of them. I know exactly how to help him!
Joma: My daddy would never admit it, but he's really superstitious. I don't think he'll ever feel safe on a horse unless he has a lucky charm!
I heard about a fox somwhere around here that's been eating a lot of chickens, and escaping everybody trying to catch him. I bet he's really lucky! Maybe if you got his tail and gave it to my dad, he'd feel lucky too!
QUEST OBJECTIVES
Collect Lucktail's Tail from Lucktail in Rockskip Falls.
Lucktail found near bridge
Lucktail found on island
Lucktail's Tail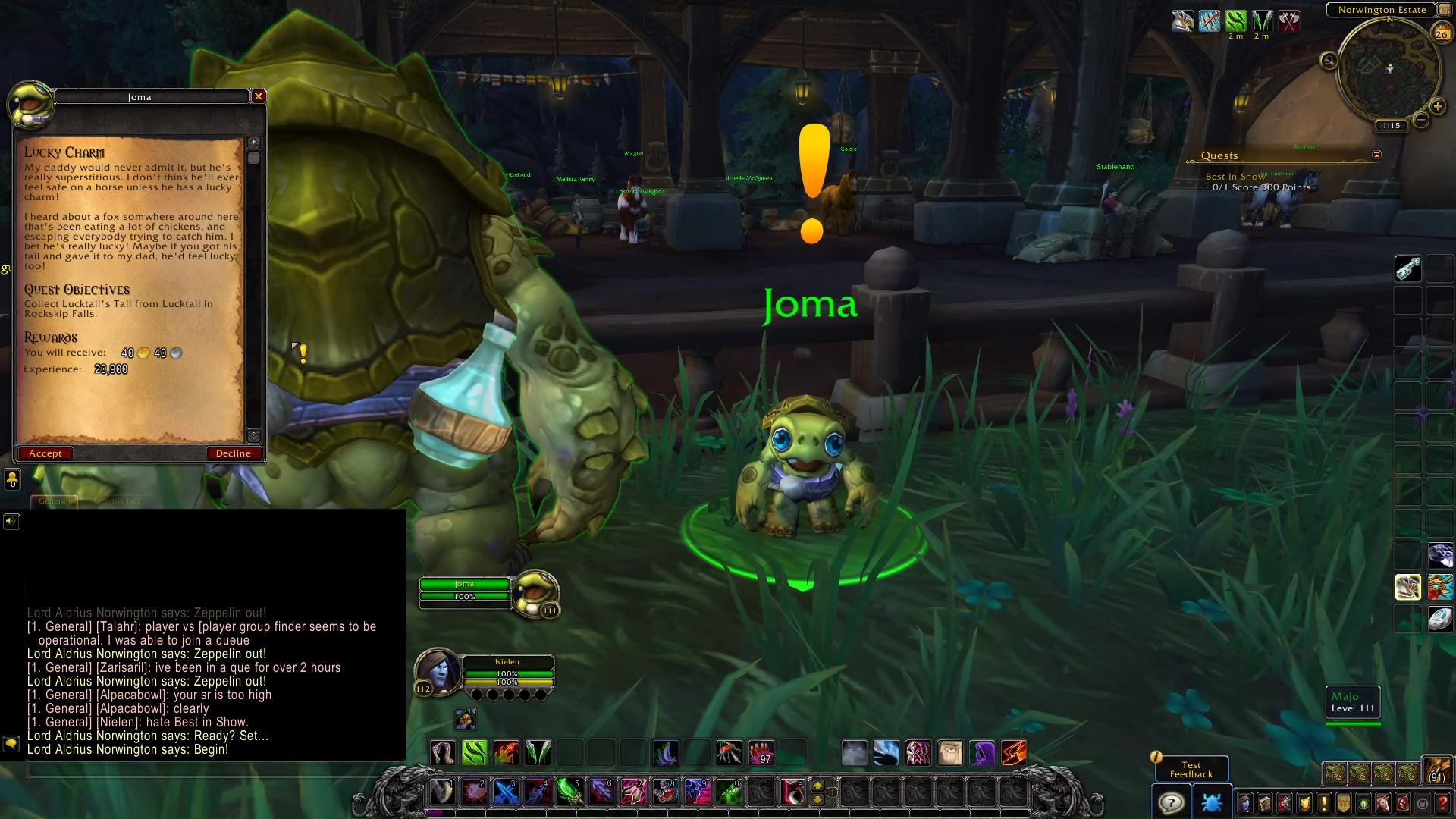 PROGRESS
TIP: Lucktail is a fox. This encounter behaves like Fenryr in Halls of Valor (Stormheim). Every 33% health, he stealths out of combat and moves to a nearby location where you have to engage again. Keep your eyes on the mini-map to see the next location marker.
Phase 2: Lucktai runs away to safety!
You need to circle (to the right) around the waterfall, then climb the hill to reach Lucktail by the trees.
Lucktail found on island: 1/1
At 33% health, Lucktail stealths again and breaks combat to move to another location.
Phase 3: Lucktail runs toward the waterfalls!
He escapes to the east, northern side of the river (Rockskip Falls).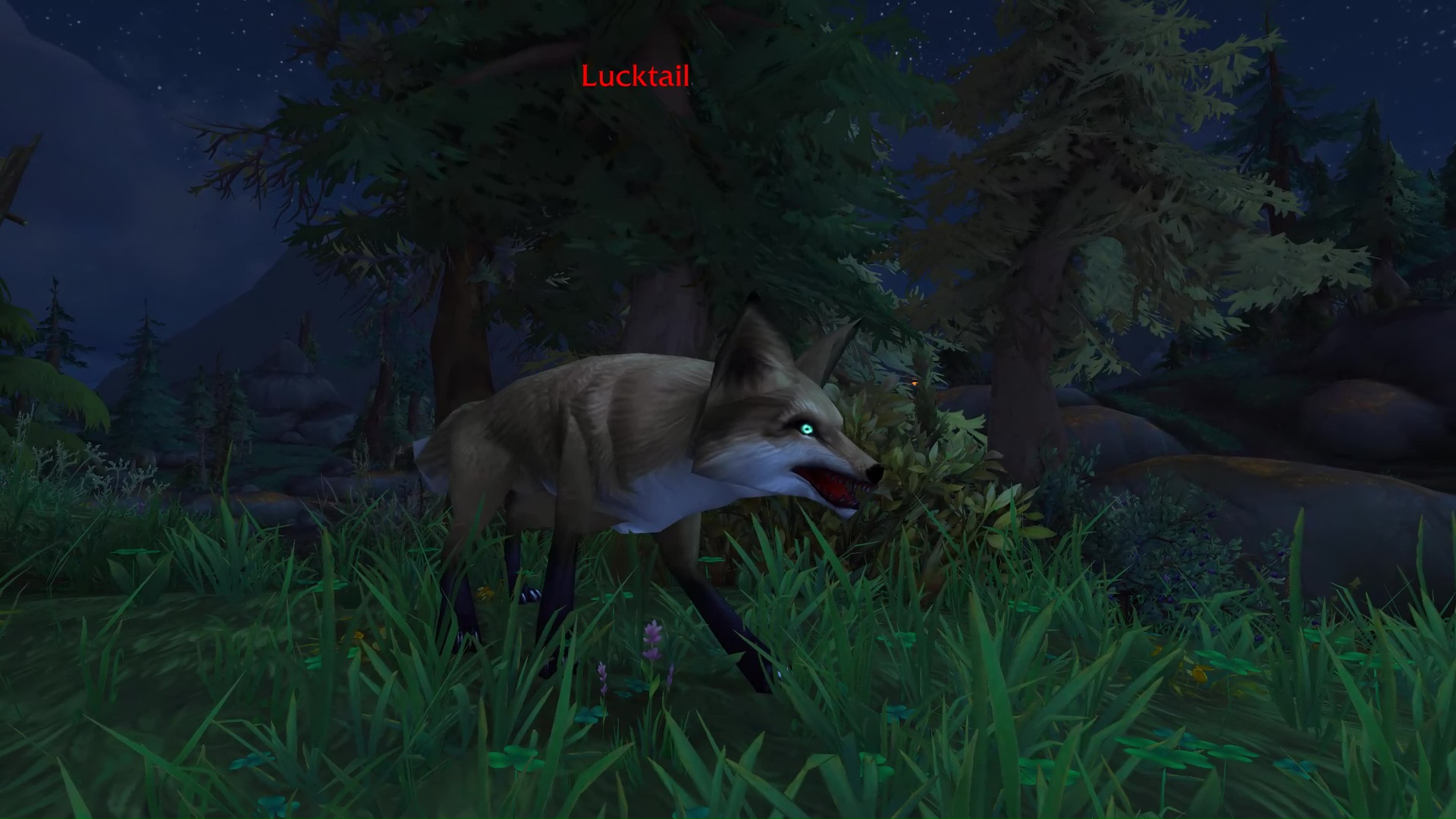 COMPLETION
Joma: Tails are real lucky, (Name). I think this one will give my dad heaps of courage!
Joma: I think I can feel the luck too!
Lucky Charm