Progression
(Search Gloomshade Grove for clues: 1/1)
Phlox: Your friends was here, now they gone. The clues you seek, is by the pond.
(Investigate the Pond: 1/1)
Alliance sword: This weapon looks like it could have belonged to someone from the missing search party.
Phlox: You found a weapon a friend might wield. You find more answers in the field.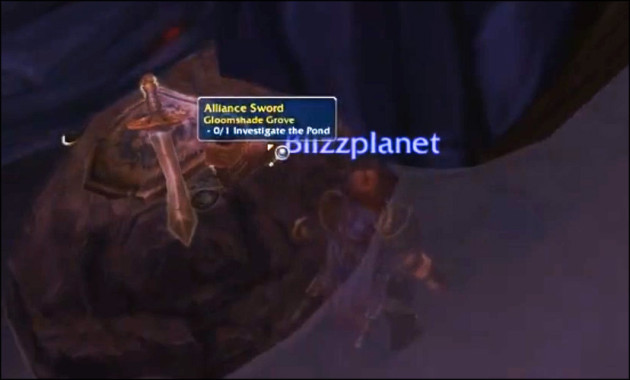 (Investigate the Field: 1/1)
Alliance Shield: It looks like this shield belonged to the missing search party.
Upon further inspection, you find what appears to be hundreds of little puncture marks covering the blood-stained armor.
Phlox: You found the armor, no friend in reach. You find more clues, at the beach.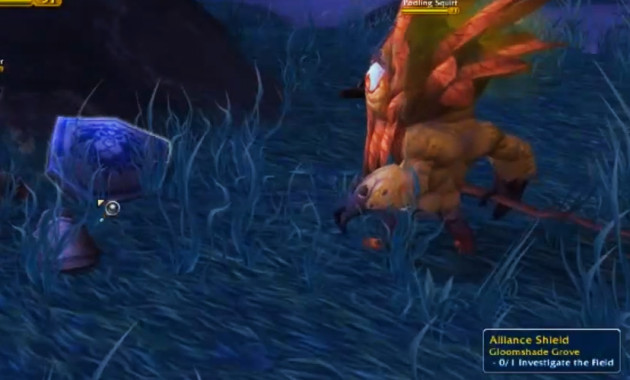 (Investigate the Beach: 1/1)
Dead Pack Mule: You find thousands of tiny puncture marks covering the dead mule's body.
Phlox: Their mounts is dead, they must be saved. Your final clue, is in the cave.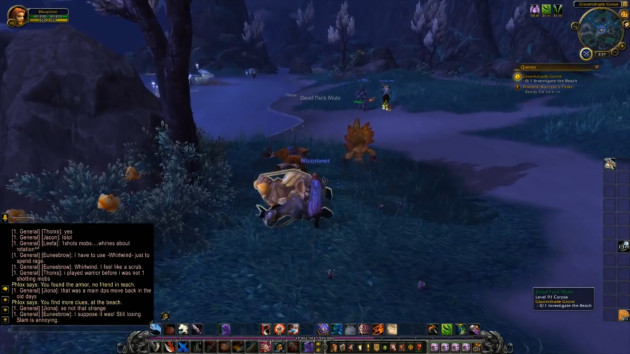 (Investigate Gloomshade Grotto: 1/1)
Jarrod Hamby: Run (class), it's a trap!
Phlox: Fool, I tricked you from the start. The time is now, I'll swallow your heart!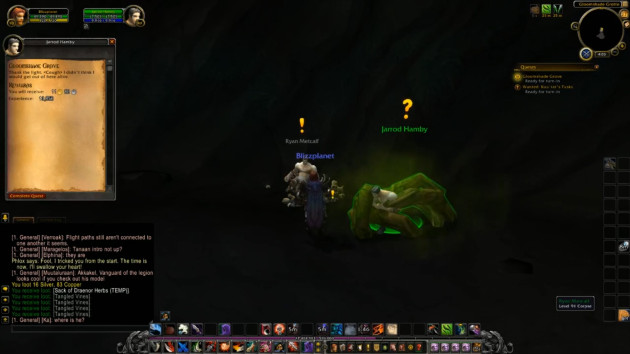 Completion
Jarrod Hamby: Thank the light. (cough) I didn't think I would get out of here alive.
Return to the main hub of Shadowmoon Valley Story Chapters or continue below — Gloomshade Grove.