Blizzard Entertainment posted a job opening for an FX Artist a few weeks ago (May 26) describing the position was for a unannounced mobile game creating imagery synonymous with the Warcraft IP.
Now that is a peculiar way to describe one of the requirements for the job. Is the imagery synonymous with the Warcraft IP because it is a Warcraft-themed mobile game: heroes, creatures, locations? If it is a Hearthstone game, why not list it as "Hearthstone" instead of "Unannounced Project?"
These two pondering questions makes you wonder if this mobile game is or not related to Hearthstone. Whether it is a totally different game. Its own IP based on Warcraft. Hearthstone is its own card-game IP based or themed around Warcraft. So there could be room for other type of IP that is not a CCG.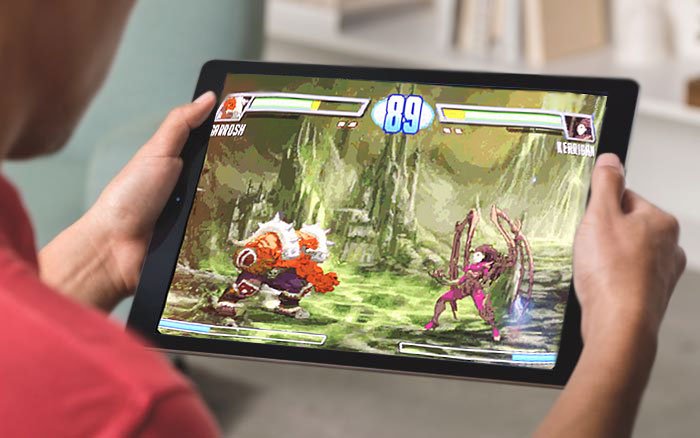 One thing is for sure intriguing. Silently, over the past 6 months+ Blizzard Entertainment has been moving developers from Hearthstone, Heroes of the Storm and World of Warcraft to this Unannounced Mobile Game, or maybe even to a second Unannounced game. It's hard to figure out.
Among the developers who have departed their teams to join the unannounced game: Eric Dodds (Hearthstone), Dustin Browder (Heroes of the Storm), Tom Chilton (World of Warcraft), and just a couple days ago another one… Brian Holinka (World of Warcraft PvP) announced he is departing the Wow Team to move to another Blizzard Team. So we have an expert in PvP, an expert in CCG/mobile games (game director), a StarCraft II/Heroes of the Storm game director, a World of Warcraft MMO game director, and a Warcraft-themed new game. The possibilities are very exciting.
On to My Next Adventure at Blizzard
Five years ago, I received a phone call from Blizzard offering me the chance of a lifetime—a position on the World of Warcraft team.
Simply put, this is my favorite game of all time, and working on it these past five years has been a dream come true. I have learned so much from the women and men who make it and everyone who plays it. I feel fortunate to have had the opportunity to work on a game that so many people around the world are so passionate about.
A few weeks ago, I was offered a new opportunity at Blizzard that I'm really excited about. Tomorrow is my last day working on World of Warcraft.
As a longtime player, I couldn't be more excited about what the future has in store for World of Warcraft. In particular, the PvP team remains hard at work on some incredible plans. I fully expect that the best years of World of Warcraft PvP are ahead of us.
Thank you to everyone involved with World of Warcraft, from the development team to the players, for letting me be a part of this game's community. I consider it a great privilege.
Brian Holinka
Wild Speculation
There is one particular gaming genre Blizzard has not explored: Fighting Game. The only thing that makes it slightly impossible (but not improbable) is the lack of a PvP multiplayer aspect (i.e. 3v3, 4v4, 5v5). There are now three Blizzard games that have hinted at Fighting Arcade games: Overwatch, StarCraft II, and Heroes of the Storm.
In Overwatch, the Hanamura map shows an Arcade Room with different games, including the Fighters of the Storm.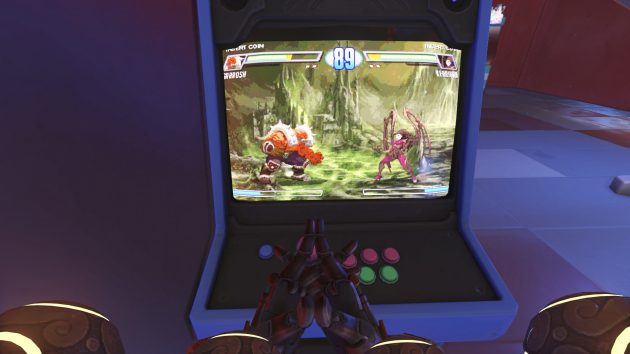 In StarCraft II, there is an arcade room playing a fighter game as a hologram. Samuro vs Sammyro. This easter egg came about some time before Samuro joined Heroes of the Storm. Still, the Fighter game theme keeps showing up in Blizzard games. A hint of things to come?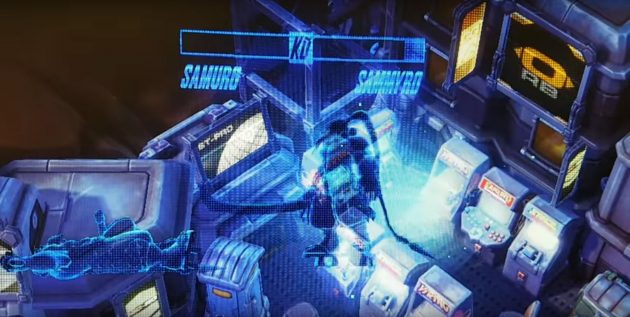 The third Blizzard game that mentions a Fighting Game is Heroes of the Storm. With the recent introduction of D.va in the team-brawler, one of her voice over quotes says: "Oh, Is this like Fighters of the Storm 2? Because I used to main Garrosh!"
Some people even speculate it might be a Warcraft Battle Pet mobile game, bridging the World of Warcraft Battle Pet system with mobile, now that Blizzard has introduced Pet Dungeons.
Blizzard's Unannounced Warcraft Mobile Game – FX Artist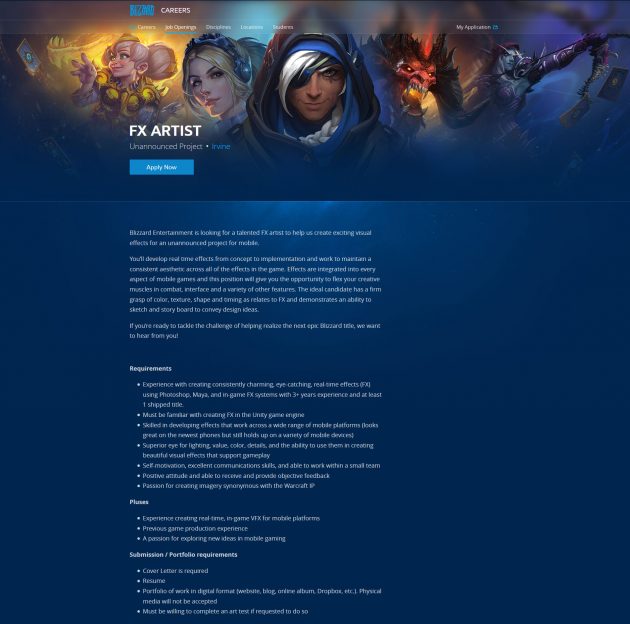 Blizzard Entertainment is looking for a talented FX artist to help us create exciting visual effects for an unannounced project for mobile.
You'll develop real time effects from concept to implementation and work to maintain a consistent aesthetic across all of the effects in the game. Effects are integrated into every aspect of mobile games and this position will give you the opportunity to flex your creative muscles in combat, interface and a variety of other features. The ideal candidate has a firm grasp of color, texture, shape and timing as relates to FX and demonstrates an ability to sketch and story board to convey design ideas.
If you're ready to tackle the challenge of helping realize the next epic Blizzard title, we want to hear from you!
Requirements
Experience with creating consistently charming, eye-catching, real-time effects (FX) using Photoshop, Maya, and in-game FX systems with 3+ years experience and at least 1 shipped title.
Must be familiar with creating FX in the Unity game engine
Skilled in developing effects that work across a wide range of mobile platforms (looks great on the newest phones but still holds up on a variety of mobile devices)
Superior eye for lighting, value, color, details, and the ability to use them in creating beautiful visual effects that support gameplay
Self-motivation, excellent communications skills, and able to work within a small team
Positive attitude and able to receive and provide objective feedback
Passion for creating imagery synonymous with the Warcraft IP
Pluses
Experience creating real-time, in-game VFX for mobile platforms
Previous game production experience
A passion for exploring new ideas in mobile gaming
Submission / Portfolio requirements
Cover Letter is required
Resume
Portfolio of work in digital format (website, blog, online album, Dropbox, etc.). Physical media will not be accepted
Must be willing to complete an art test if requested to do so