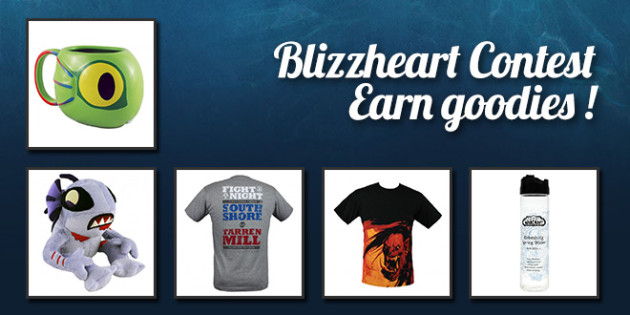 Our French friends from Blizzheart, had the chance to receive from Blizzard some nice goodies from the Blizzard Store. Among them you can found the Southshore – Tarren Mill Shirt,  the cute but deadly Mur'ghoul Plush, a terrifying Shirt inspired by the Lord of Wars series, a World of Warcraft Water Bottle  and finally, the fabulous Green Murloc Mug.
How to enter the contest is quite simple. Just have a Blizzheart account, then go to your profile, change it and you will see a field dedicated to the contest. It'll just check off the items that interest you! A draw will be made for each article Monday, February 16th at 11:59 PM CET, and the results will be published in the day of 17, the day after.
Of course, since the website is in french, I will show you on the screenshots below how to proceed through this savage site.