The NYCC 2016 schedule might help you visit some points of interest. Blizzard Entertainment has no official attendance in terms of the usual Blizzard Publishing Panel. However, you can visit known Blizzard Licensed Product partners. Some of them might have something new to show.
There is at least one Blizzard artist coming to New York Comic Con. Glenn Rane can be found in the Artists Alley at table U9. Bring your stuff for a autograph.
If you are attending the NYCC, I have gotta alert you to rush toward the TITAN BOOKS booth for a NYCC Exclusive item. Titan Books only have 30 copies of the WARCRAFT: THE OFFICIAL MOVIE NOVELIZATION (MAGE EDITION) signed by DUNCAN JONES. First come, first served – while supplies last. CHRISTIE GOLDEN is coming to New York Comic Con to sign copies of it, and the WARCRAFT: DUROTAN (movie prequel) novel. Make sure to come to booth #2142 from 10-11am, on Friday, OCT 7th!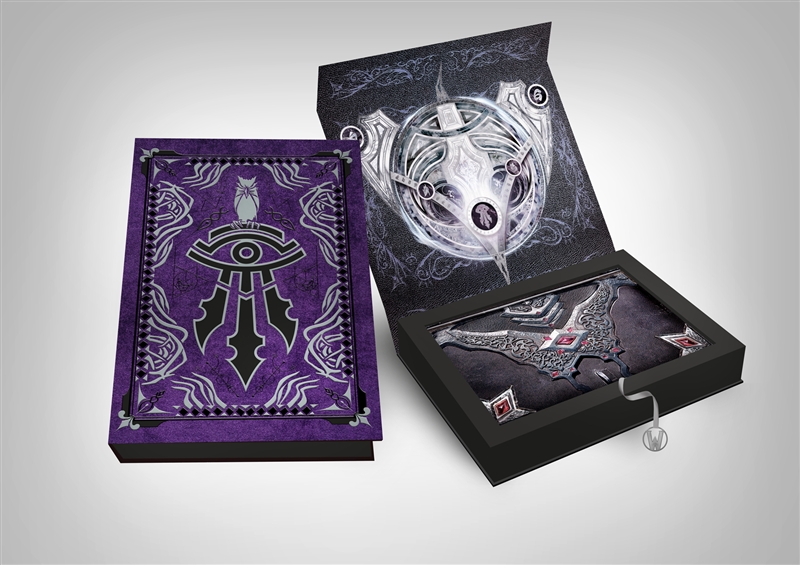 BLIZZARD LICENSED PARTNERS
NECA — Booth 426
Funko — Booth 722
Insight Editions — Booth 1536
Dark Horse Comics — Booth 1636
Sideshow Collectibles — Booth 1946
Penguin Random House — Booth 2106
Titan Books — 2142
ROUNDUP
There is no certainty, but I know some of these licensed partners are currently developing products slated for late 2016, and some for Spring-Summer 2017. It might be possible to see some sort of info or product showcase at their booth. Approach a clerk and ask.
NECA is developing the NECA 7″ Heroes of the Storm Series 3 Action Figures which include Jim Raynor and Sylvanas Windrunner. Slated to ship on January 2017.
FUNKO is shipping on October 2016 the new line of OVERWATCH POP! Vinyl Figures: Tracer and Winston.
Insight Editions shipped today (Oct 4) a new reprint of Diablo: Book of Cain and Diablo: Book of Tyrael.
Dark Horse Comics will ship the Overwatch: First Strike graphic novel on April 18, 2017. The Digital version is coming earlier this November 2016. I reached out to Dark Horse two weeks ago, but haven't gotten a response whether they would showcase it at NYCC. I'll update on Thursday afternoon after I visit their booth. In addition, Dark Horse will ship the World of Warcraft: Chronicle Vol. 2 on March 14, 2017. I'll update if they showcase it at NYCC.
Random House recently shipped the World of Warcraft: Illidan; and the StarCraft: Evolution by Timothy Zahn is slated to ship November 8, 2016. It might be possible Random House showcases it. Check us back on Thursday for confirmation.