The Measure of a Leader
Wrathion: We've progressed to a new part of the Pandaren campaign. Your Warchief aims to impress the Pandaren with the full might of the Horde's military. He will lay claim to the resources of this land, with or without Pandaren aid.
I understand your leader's aims, but I really want to understand the Warchief himself. What drives him? And where is the Horde ultimately going? I'd like to talk to you about this leader of yours.
Objectives
Speak with Wrathion at the Tavern in the Mists.
Wrathion: We are just beginning our Pandaren campaign, (name).
(Let's talk!)
Progression
Wrathion: Garrosh Hellscream. Warchief of the Horde. He did not always command such power. On Draenor, he was a miserable wretch. The actions of his father hung heavy on his heart.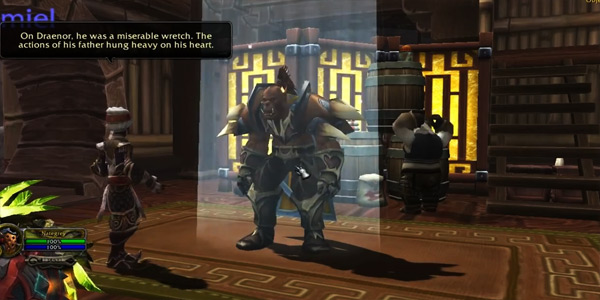 I understand you, Garrosh. I know what it is like to bear the weight of your father's deeds.
A warrior like Garrosh comes to power with something to prove.
Your Horde finds itself at a turning point. This war will define you. What IS the Horde?
Is it an instrument of vengeance, hellbent to carve out a future for its people?
Is it a refuge for those who need shelter, a commonwealth of the downtrodden, built for mutual support?
Or is it an alliance of convenience, a confederacy of unlikely partners free to pursue their own agendas?
This is my question to you: What is the SOUL of the Horde?
You will find the answers here in Pandaria. Show me what your Horde is made of, Champion! Prove to me that your Horde is worthy of ruling over Azeroth.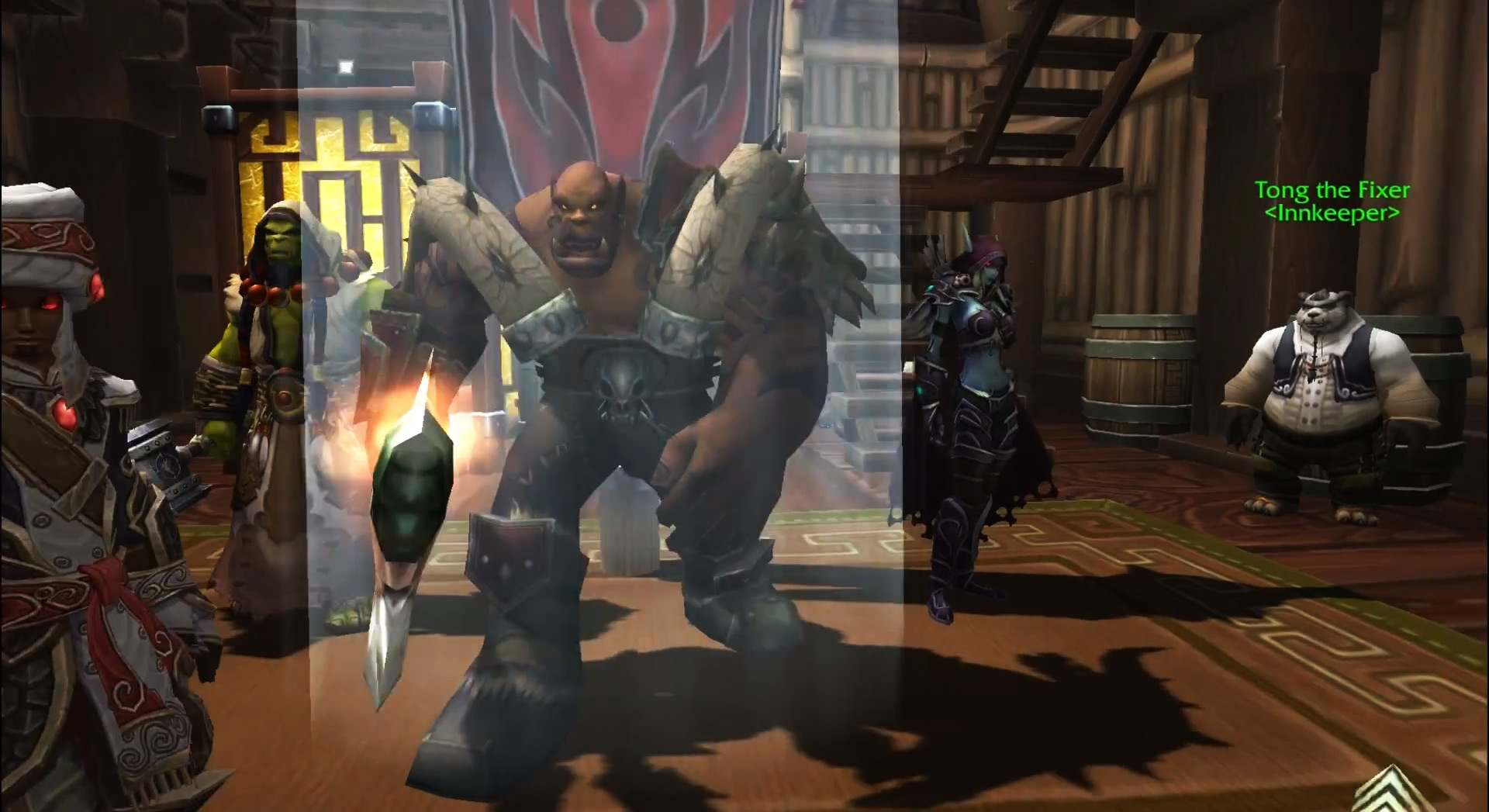 Completion
Wrathion: Like all great leaders, Garrosh has greatly extended himself. Just what is he ultimately capable of?
More importantly, what YOU are capable of? Fresh bloodshed along the coast gives us an opportunity to find out…