The Prince's Pursuit
Wrathion: My goal is an expedient end to this costly war. Prove to me that the Horde deserves to win. Show me your prowess on the battlefied.
You are not fighting some abstract force like the sha: You are facing your enemy head-on, eye-to-eye.
Will you triumph?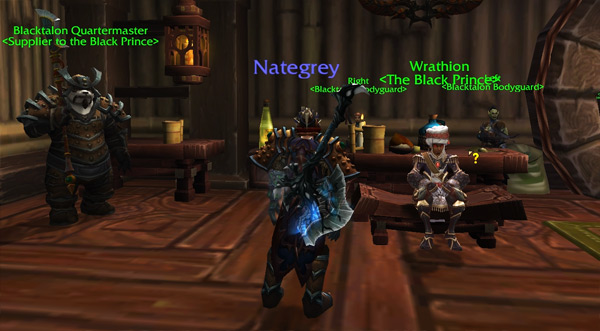 Objectives
Kill Alliance forces along the southern shores of Krasarang Wilds until you are Revered with the Black Prince.
Completion
Wrathion: Welcome back, champion of the Horde! How fares the battle along the coast?
Marvelous! Even in the midst of the chaos of battle you've proven that an individual can have an impact. The Alliance buckles under Horde might, although their King refuses to break.
I believe it is time for a more substantial challenge…