A few days ago, Activision Blizzard announced the February 3 Investors Call had been cancelled. There might not be investors calls until the Microsoft acquisition concludes mid-2023. However, that didn't stop ATVI from releasing the Financial Results in writing.
One sentence in particular caught my attention. It can only be interpreted to mean one of these two choices:
New content coming to the World of Warcraft Companion app; OR …
One of the two confirmed unannounced Warcraft mobile games might enter testing in 2022.
This is the hightlight of today's Activision Blizzard Q4 2021 financial results that mentions this all-new mobile Warcraft content:
Within the Warcraft franchise, fourth quarter World of Warcraft reach and engagement continued to benefit from the combination of the Modern game and Classic under a single subscription. In 2021, World of Warcraft delivered its strongest engagement and net bookings outside of a Modern expansion year in a decade. Hearthstone® fourth quarter net bookings grew year-over-year, driven by a steady cadence of new content.
Blizzard is planning substantial new content for the Warcraft franchise in 2022, including new experiences in World of Warcraft and Hearthstone, and getting all-new mobile Warcraft content into players' hands for the first time.
In the Diablo franchise, Diablo II: Resurrected sold through more units from its September release until the year end than any other Activision Blizzard remaster over an equivalent period. On mobile, Diablo Immortal concluded its public testing with positive feedback.
Blizzard is making strong progress on its pipeline, including new experiences in Warcraft, ongoing development in Diablo and Overwatch, and an exciting new IP.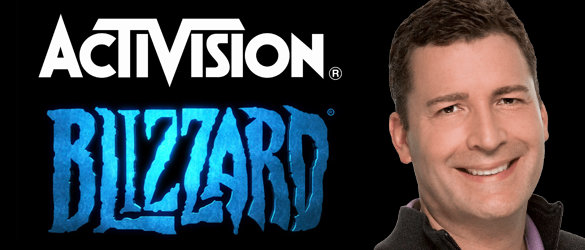 "In light of the pending transaction with Microsoft, and as is customary during the pendency of an acquisition, Activision Blizzard will not be hosting a conference call, issuing an earnings presentation, or providing financial guidance in conjunction with its fourth quarter 2021 earnings release. For further detail and discussion of our financial performance please refer to our upcoming Annual Report on Form 10-K for the year ended December 31, 2021."
You can read the entire Financial Results quoted above at the official ATVI Blizzard website.