Mike Morhaime: BlizzCon is loaded with eSports. The Hearthstone Invitational has 12 of your favorite pros and streamers competing as teams in a set of challenges, the Overwatch World Cup will have the top countries in the world battling for the gold medal. If you are looking for world championship events, we have got those too. The World of Warcraft Arena World Championship, the Heroes of the Storm Global Championship Finals, and the StarCraft II WCS Global Finals will all crown world champions who have earned their place after years' worth of competition.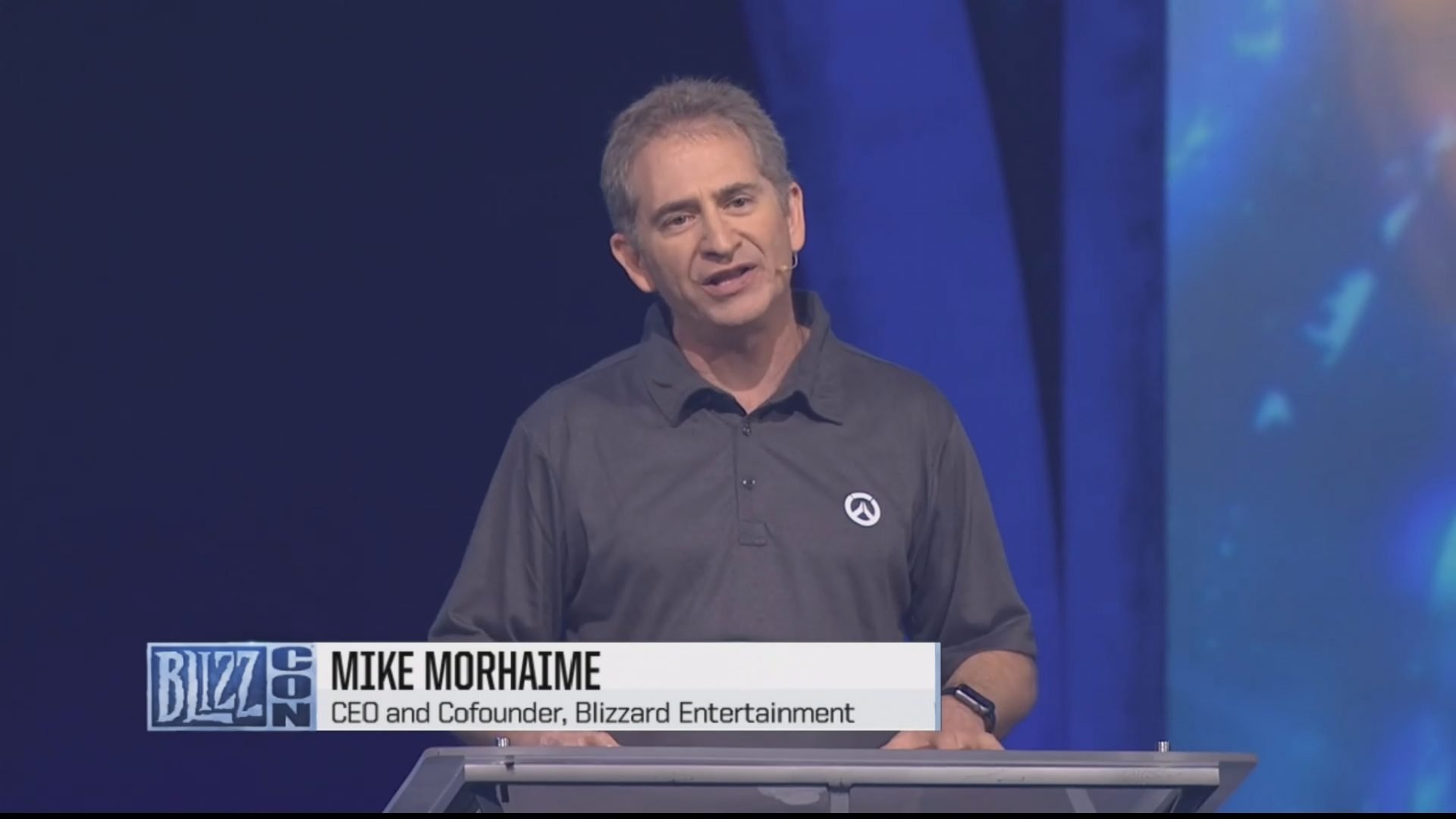 We are also hosting a thrilling exhibition match for StarCraft: Remastered, featuring two legendary players Bisu and Jaedong; and this year, we have built brand-new stages for World of Warcraft, Overwatch and StarCraft II.
Speaking of StarCraft II eSports, Intel announced this morning that they will host a tournament in Pyongyang leading into the Winter Games. This tournament will feature StarCraft II. This is an amazing honor for the game, and wonderful recognition for eSports. we are very proud to be part of it.
we have got some cool StarCraft II game updates to share with you as well. The newest co-op commander in the game is actually two characters in one: Mira Han and Matt Horner. we are showcasing them here at BlizzCon along with a new co-op mission called part and parcel. That's playable in the StarCraft area in hall A. So go check it out.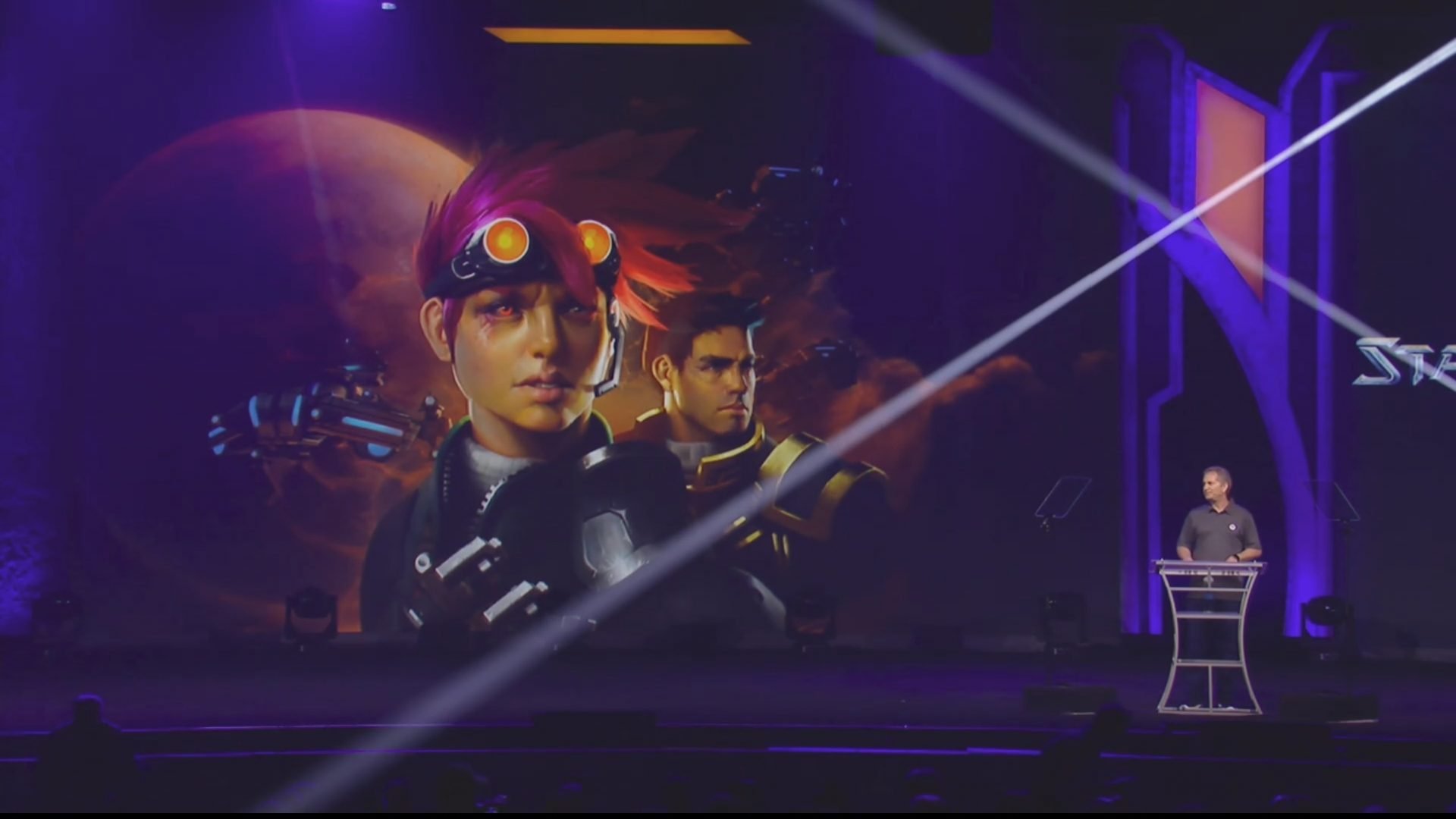 And There is another thing I want to mention about StarCraft II. You have helped make it one of the best-selling highest rated PC Games in history, and your support is why we continue to create new content for it. we are always looking for ways to help you get new friends into the game, and bring old friends back as well. So I am very excited to announce that we are making StarCraft II free to play.
Starting on November 14th, everyone will get the full Wings of Liberty campaign; and if you already own Wings of Liberty, we are going to give you Heart of the Swarm. In addition, everyone will get access to the full StarCraft II ranked ladder; and we are also improving co-op mode with free access to every co-op commander in the game up to level 5. For more details, be sure to check out the StarCraft II panel in the North Hall today or visit StarCraft2.com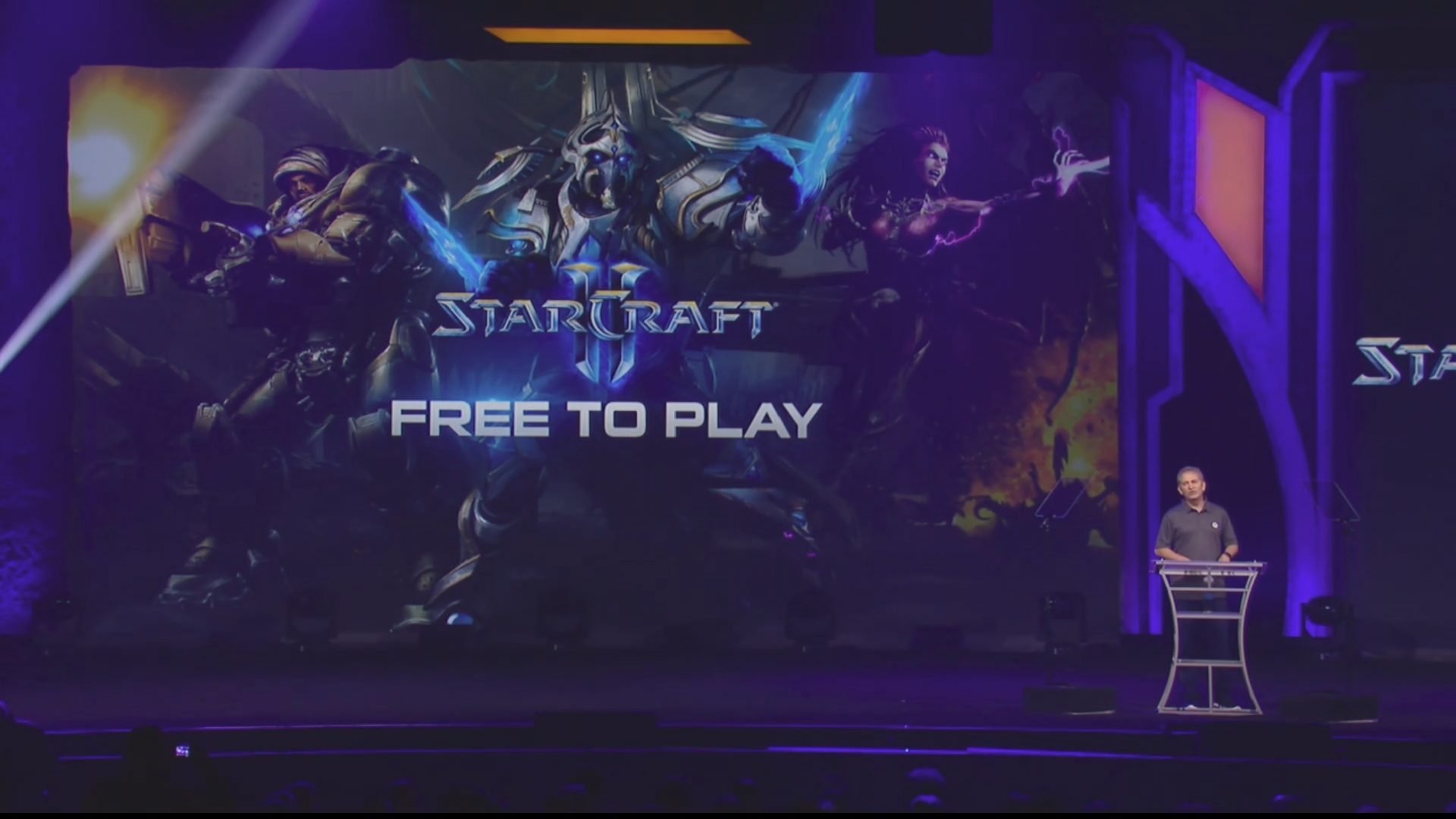 we have more to be announced this morning, but I want to take a moment. BlizzCon isn't only about the games and the announcements. It is also about the relationships we create and strengthen when we come together. I continue to be amazed at the incredible stories people share of friendships, and strong connections that have grown through our love for gaming. There are no strangers at BlizzCon, only friends you haven't met yet.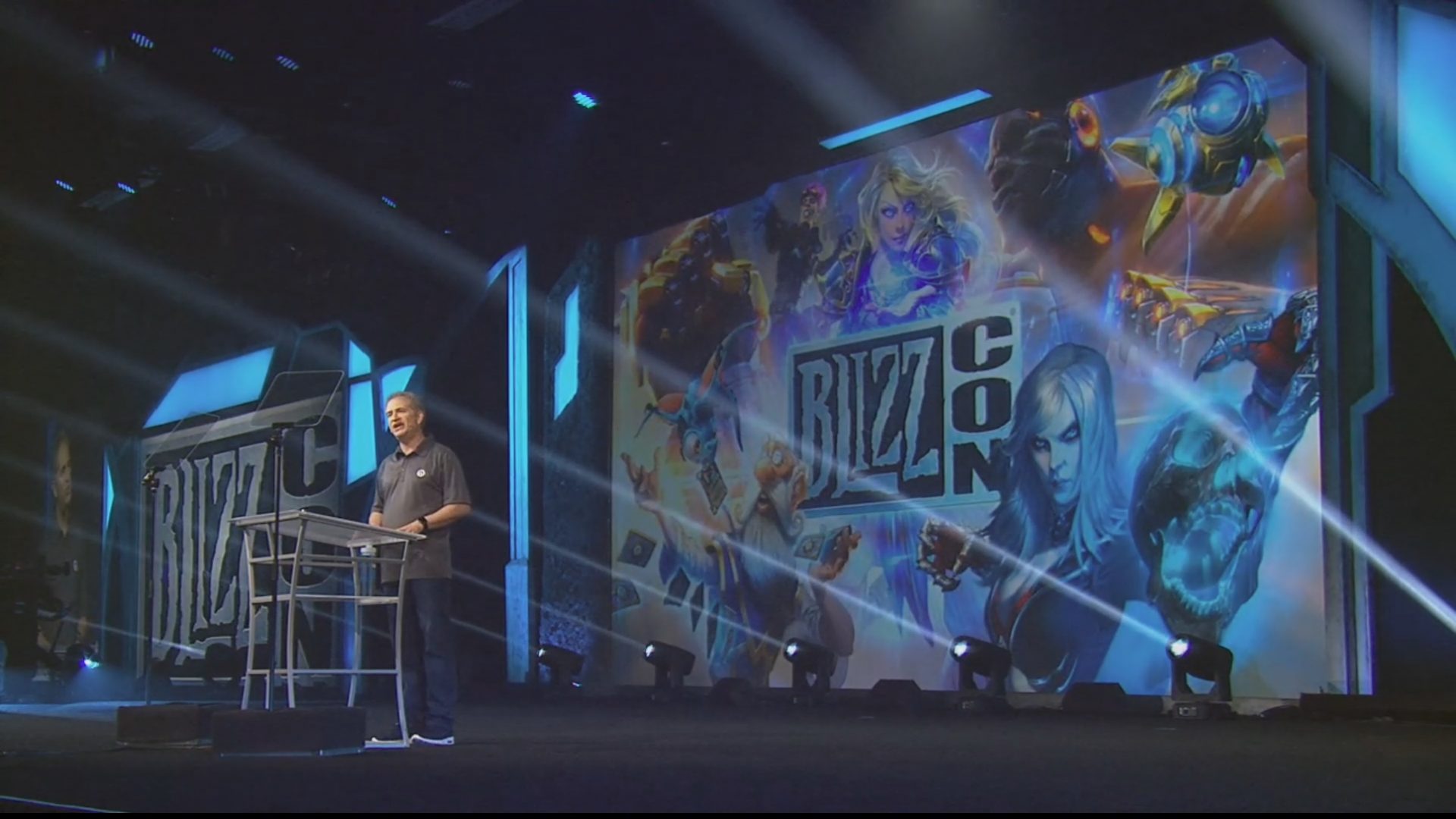 This is the most incredible family reunion in the world. Our community has grown tremendously over the last few years, and we are welcoming in a lot of new people into our family. I encourage you to welcome them online, and especially here at the show. Let's show them what a special community this is. A community of shared values and shared passions. There is a lot of craziness out in the world, but we don't have to let that be part of our world. If we make an effort to be kind and welcoming to people in our games, and in our community, we will make a positive impact; and that positivity will trickle back out into the wider world.
A friend of mine once said, "Never accept the world as it appears to be, dare to see it for what it could be."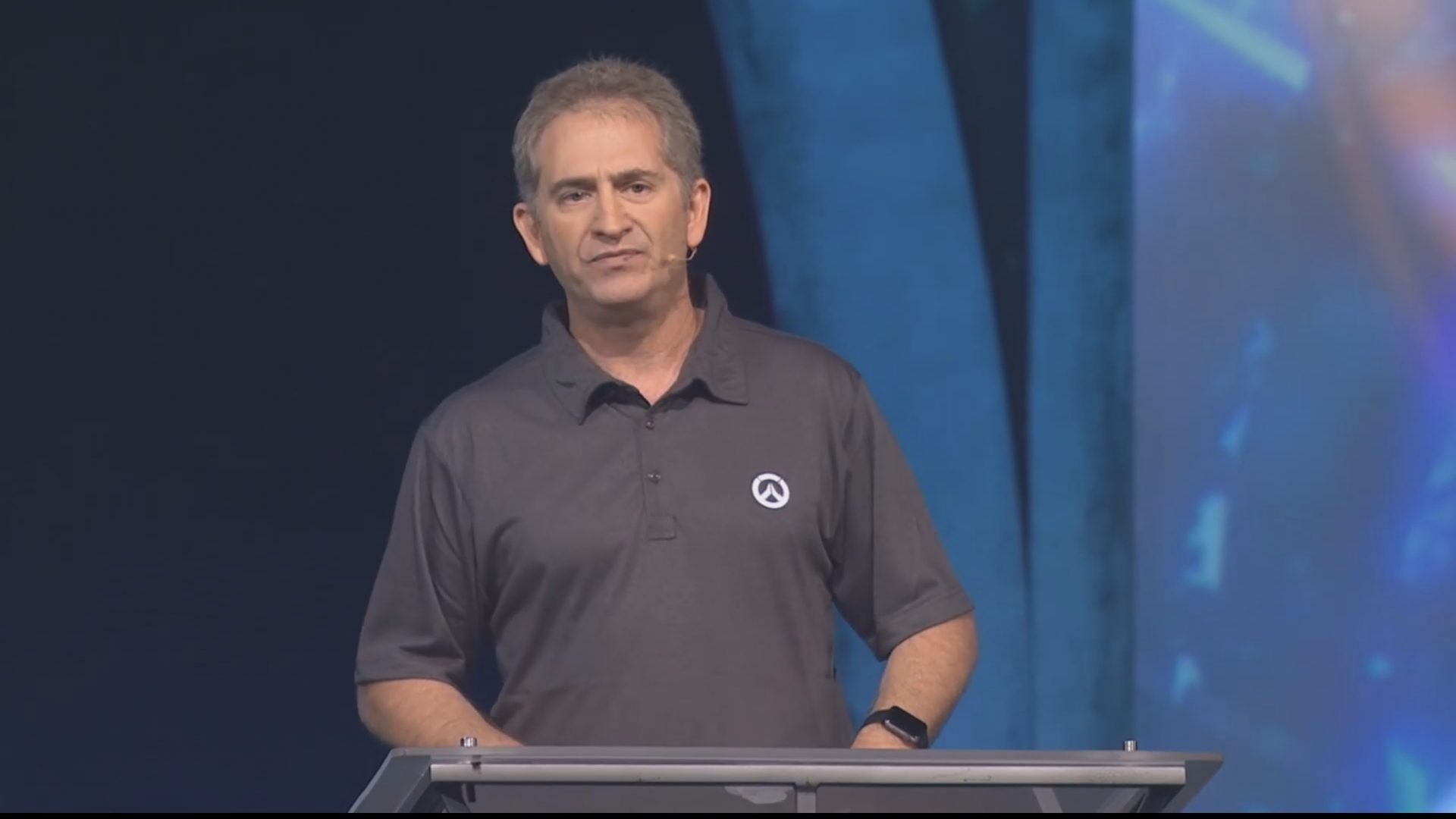 Alright, everyone. we have got a really great event planned for you. Blizzard employees are looking forward to connecting with you throughout the show. Look for us in the blue shirts. we have the awesome community contests tonight hosted by Chris Hardwick; and tomorrow MUSE will be here. we have a lot more news to share. So I am going to hand it off to Kaeo Milker from the Heroes of the Storm team.
NEXT: HEROES OF THE STORM